By default, answering calls on your iPhone requires sliding on the screen. This is to prevent you from accidentally answering a call while your device is in your pocket or bag.
But this could prove to be a challenge during moments where your hands are wet or dirty, or when your screen is cracked or not responding properly.
See also:
How To Change Swipe To Answer Android?
How To Turn Off Swipe Up On An iPhone?
Is there a way to answer an iPhone without sliding?
There are two ways you can answer your iPhone without sliding on the screen. The most recommended is to set your iPhone to answer calls automatically after a certain time interval.
You can do this as follows:
Go to Settings
Tap on Accessibility
Under Physical and Motor, tap on Touch
Scroll down and tap on Call Audio Routing
Turn on Auto-Answer Calls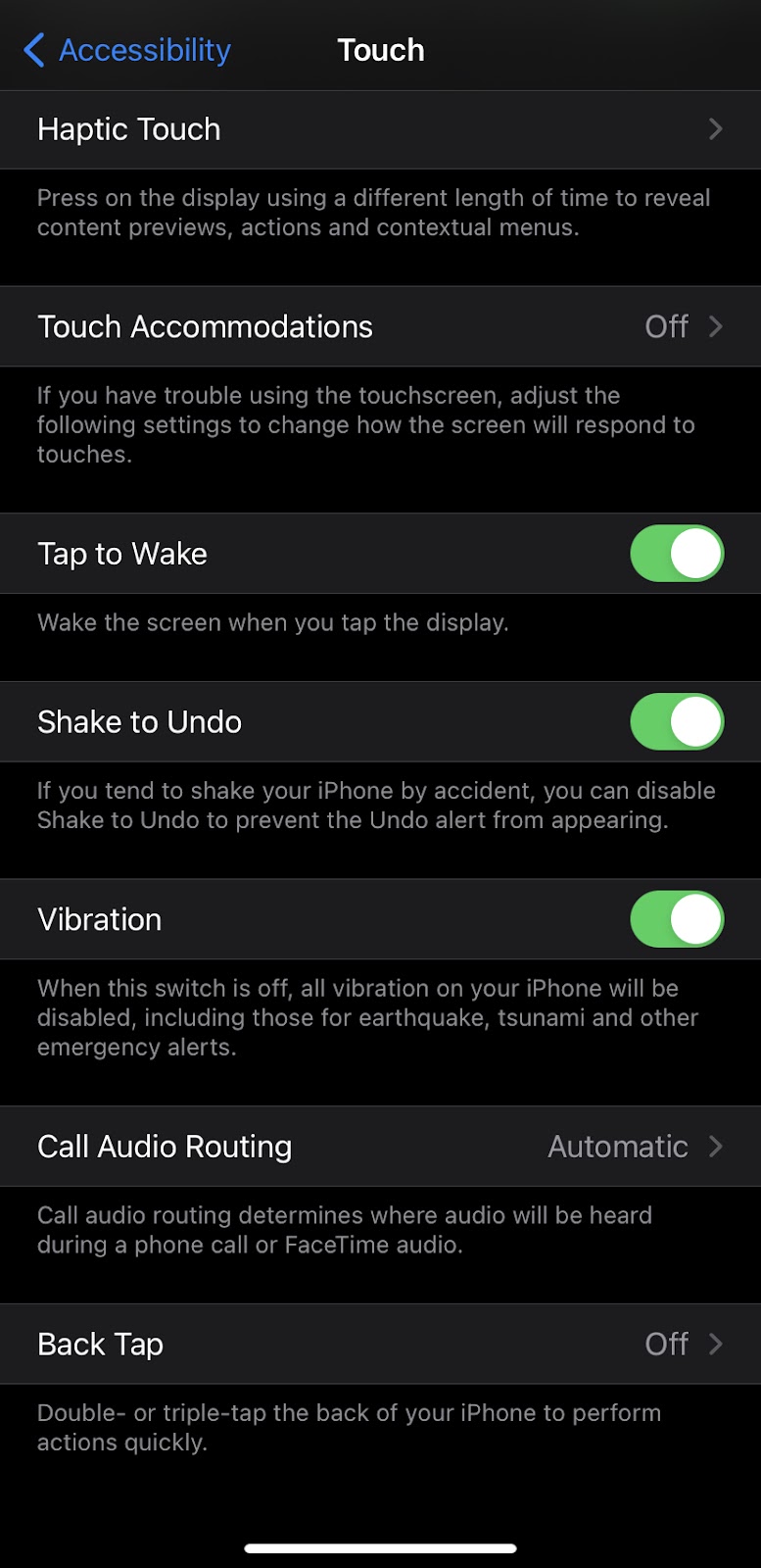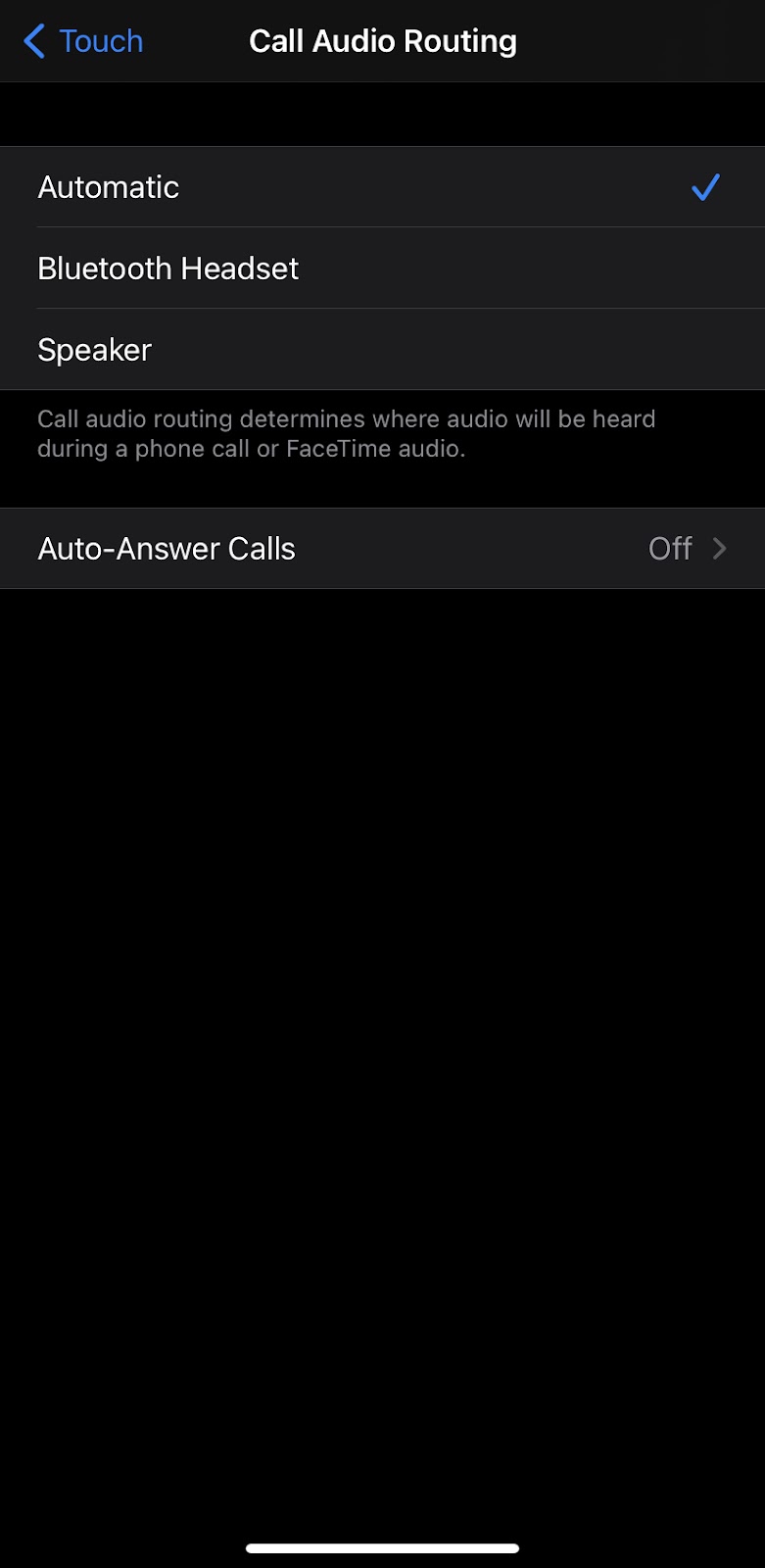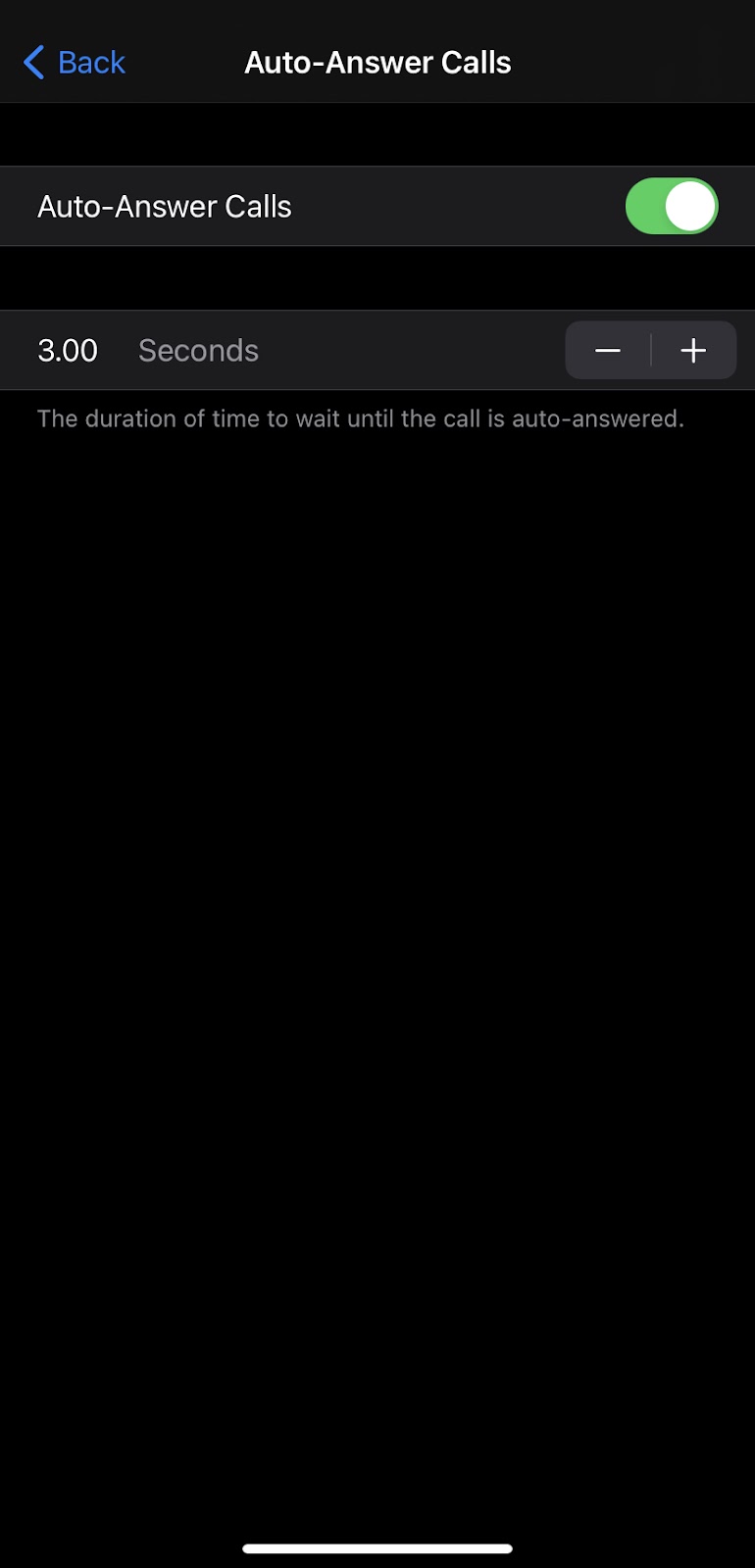 From there, you have the option to change the duration of time to wait until the call is auto-answered.
Be aware that with this setting, there could be privacy issues should your iPhone auto-answer a call at a bad time.
Another option is if you have a set of AirPods. Different AirPods require a different way to answer calls. For example:
1st Generation AirPods: Double-tap either of your AirPods
2nd Generation AirPods: Tap either of your AirPods
AirPods Pro: Press the Force Sensor on either of your AirPods
This will also work with different wireless headphones that also have the option to answer calls.
See also: Why Is My iPhone Not Playing Music Through Bluetooth?
How do you change slide to answer for answering on iPhone?
Unfortunately, there is no option to change the slide to answer on iPhone. As long as your device is locked, your only mode of answering a call is to slide to answer.
The only time this mode of answer changes is when your iPhone is unlocked and in use. When that happens, the iPhone changes your mode of answer to a red and green button that you can tap on to answer or decline a call instead.
Can I tap instead of swipe to answer call?
You can tap instead of slide to answer a call only if your device is unlocked and you're in the midst of using it. When this happens, your option to answer will appear as a red and green button instead.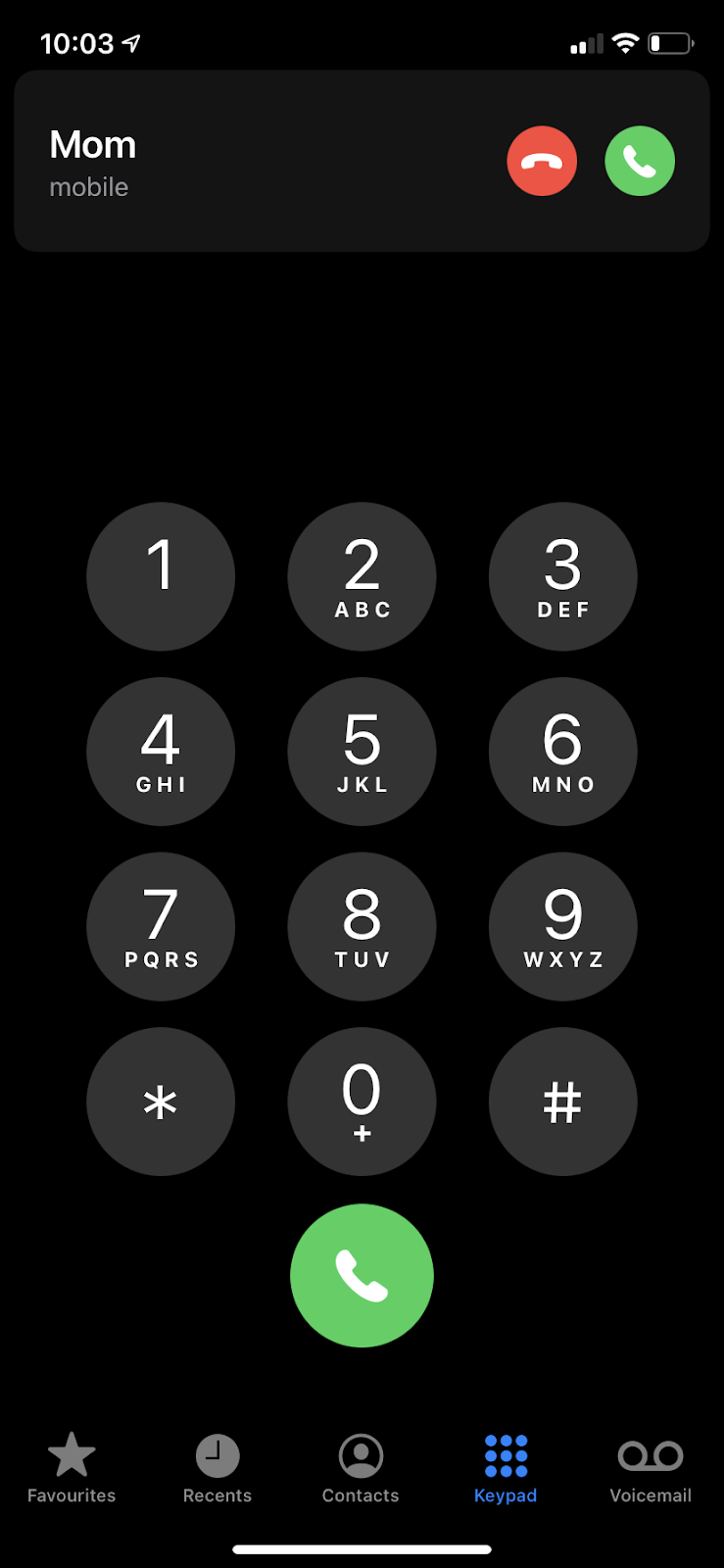 The reasoning behind this is because there will be no accidental answering if you're in the middle of using the device, so there are buttons to answer the call. When the iPhone is locked however, it switches back to slide to answer.
What is iPhone raise to answer?
iPhone raise to answer was a feature that enabled you to answer calls by merely raising your device to your ear. This feature is no longer available on the iPhone.
It can only be made available if your iPhone is jailbroken, which isn't recommended – unless you really know what you're doing.
For most users, the best option is to use Auto-Answer instead, or to use your wireless headphones to answer calls as explained above.
How to answer call without touch screen iPhone?
You have to use the touch screen on your iPhone to answer calls unless you have opted for the other two options to answer calls – auto-answer or wireless headphones. These two options will not require you to use your screen at all to answer your iPhone.
See also: Touch Screen Not Working After Water
Can I answer my iPhone with home or side buttons?
The side or home buttons on your iPhone cannot be used to to answer calls.The home button, however, can be used to silent or reject calls.
In order to do this, press the home button once to silence a call. Press the home button twice to reject the call.
See also: Phone Home Button Keeps Pressing Itself
How do you reject calls with slide to answer?
You can reject calls when it is in slide to answer mode by pressing the home button twice. Be aware the person on the other end will be aware of you rejecting the call as it will go to voicemail a lot faster than usual.
If you do not want the other party to know you're rejecting the call, you can press the home button just once, and the call will continue to ring out but in silence.
See also: How To Stop iPhone From Muting During Calls?
Why can't I answer calls on my iPhone?
If you cannot answer your calls on your iPhone, you need to check the settings of your device first before proceeding to contact your phone service provider. Here's a few things you can do: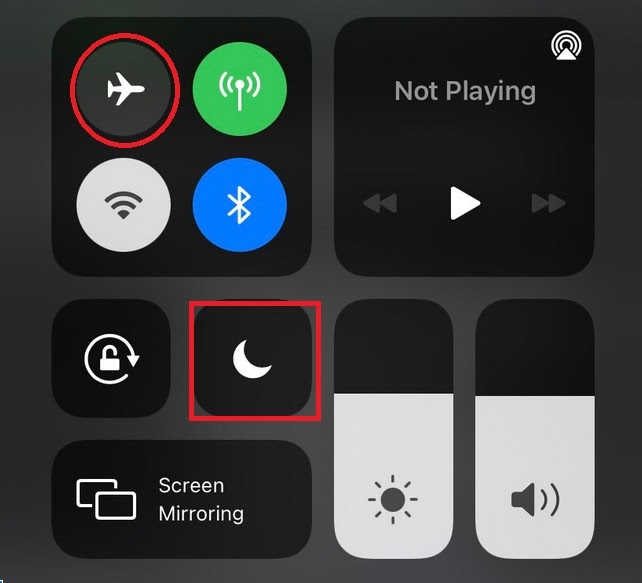 Turn Airplane Mode on and off: slide down the screen on the top right side of your iPhone. Tap on the Airplane logo on the top left, wait five seconds, then tap again to turn it off.
Check your Do Not Disturb settings: in the same settings area, check if your Do Not Disturb setting is on by tapping on the crescent moon logo. If it is on, turn it off.
Check if Call Forwarding is turned on: go to Settings > Phone > Call Forwarding. Make sure that this is turned off.
Your last option includes checking if the iPhone's software is up to date. If none of these work, you'll need to contact your telco service to see if it's an issue on their side.
Do I need to unlock my iPhone to answer a call?
You don't need to unlock your iPhone to answer a call, but you will need to slide to answer the call. To answer the call, tap on the white button with the green phone icon at the bottom of the screen and slide it to the right side of the screen without lifting your finger.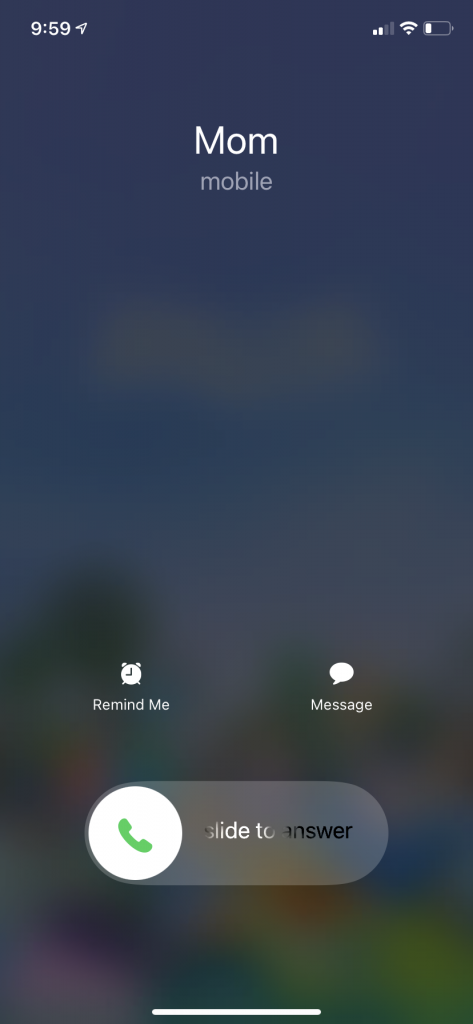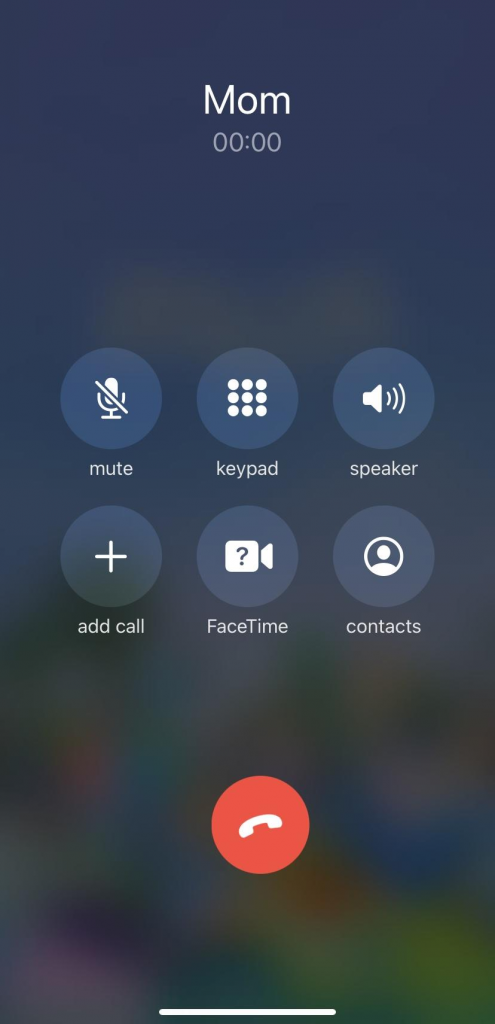 This will answer the call, regardless of whether your iPhone is locked.
This is unless you have changed the settings to auto-answer calls, in which it will automatically answer the call without requiring you to slide to answer, here again regardless of whether the iPhone is locked.
See also: How Do I Lock My iPhone Screen During A Call?
How do I make my iPhone go straight to voicemail?
You can easily make your phone go straight to voicemail by turning on Do Not Disturb mode. To turn on Do Not Disturb mode:
Slide the top right side of your screen downwards to display the settings
Tap on the crescent moon icon on the left side of the screen
The Do Not Disturb mode silences all calls, but you can change the settings so that your contacts listed under your Favorite contacts can still reach you.
You can also set it so that if someone repeatedly calls you within three minutes, e.g. for an emergency, the call will no longer be silenced.
You can access these options by going to Settings > Do Not Disturb.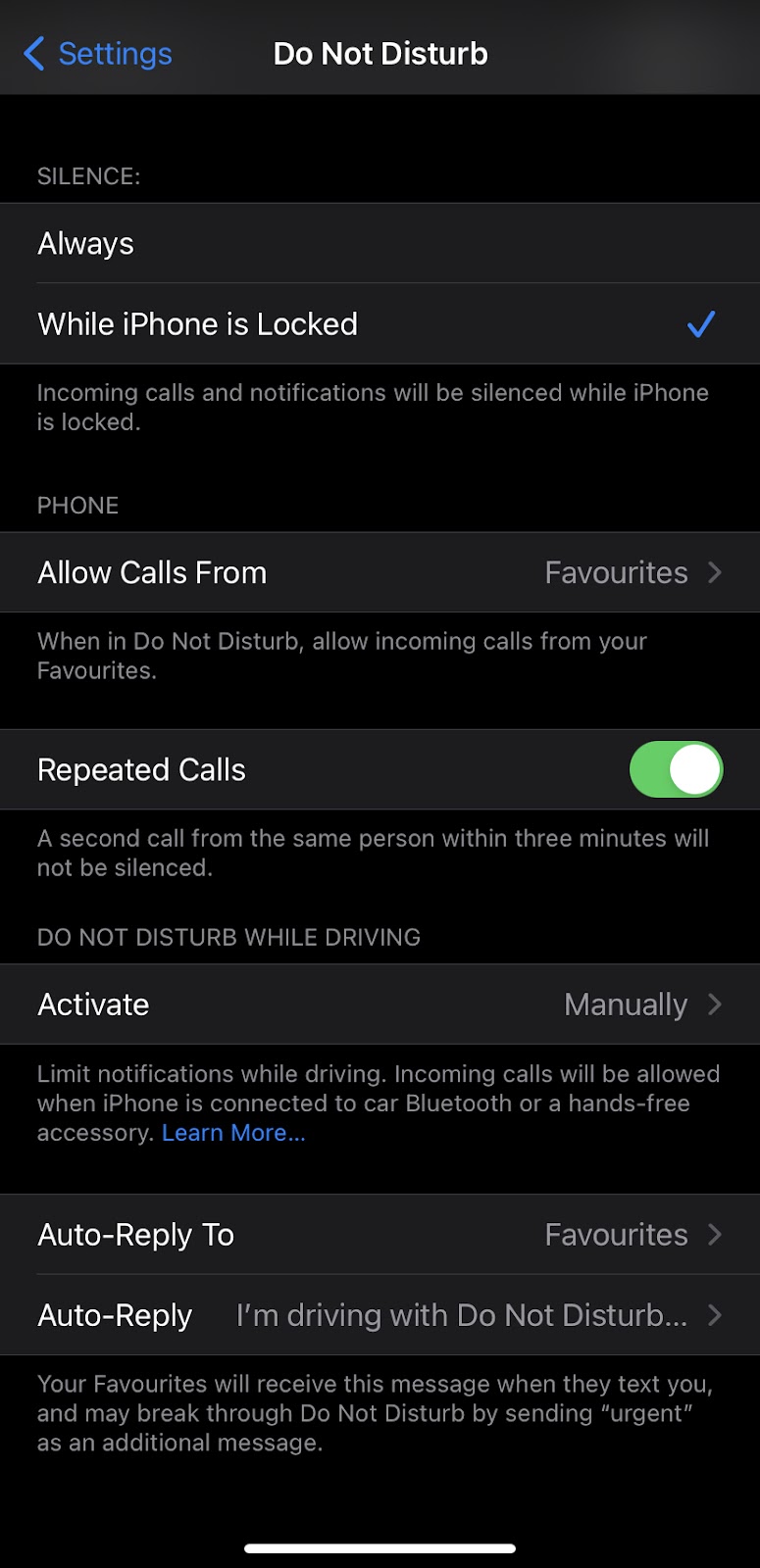 See also: Why Does My iPhone Keep Telling Me I Have A Voicemail?
How do I answer my iPhone hands free?
So far the only option to answer iPhone hands free is by having AirPods or wireless headphones, or while you are driving.
You can also set your phone so that Siri will inform you on who is calling, and you can tell Siri if you want to "Accept" or "Decline" the call without even having to say "Hey Siri".
To enable this feature, do the following:
Go to Settings.
Tap on Siri & Search.
Tap on Announce Calls.
Select Headphones & Car.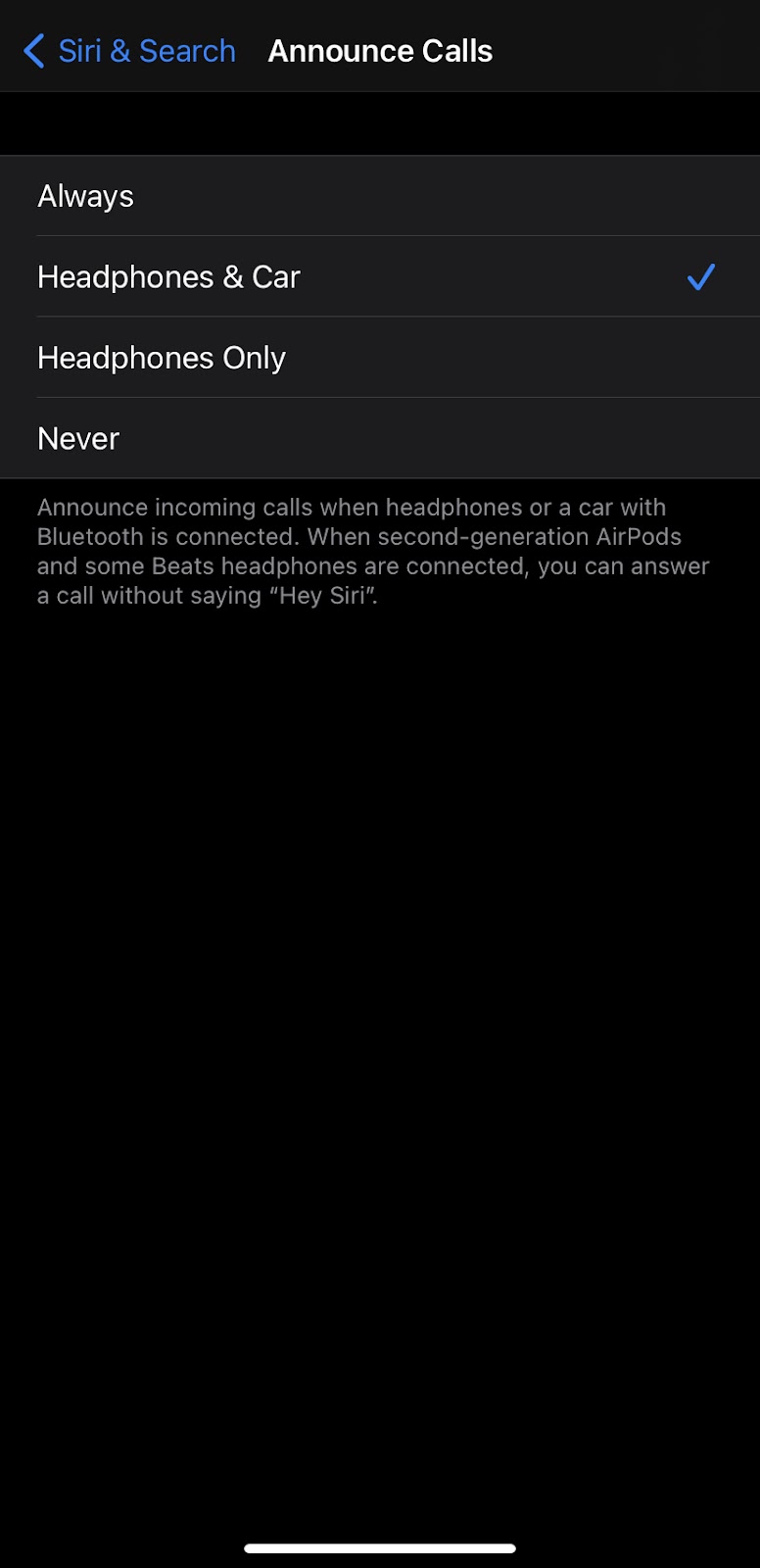 See also: Why Is Siri Silent On My iPhone?
How to enable full screen incoming calls on iPhone?
When you receive an incoming call while using your iPhone, a banner for the call will appear on the top of the screen by default.
To change this and have it full screen instead, do the following:
Go to Settings
Tap on Phone
Tap on Incoming Calls
Change from Banner to Full Screen
After doing so, every time you get a call while your device is in use, it will be displayed full screen.