iPhone users are often surprised by the size of their device backup.
iPhone backups can be very large because they may include non-essential data that can cause the backup size to bloat tremendously. You can reduce the size of your backups by controlling what you want to back up from your iCloud settings.
In this article, we will further discuss in detail why the iPhone backup size is large and how we can reduce it.
How large are iPhone backup files?
iPhone backup file size varies from device to device depending on internal memory, which apps you're backing up, and the amount of data stored in the apps.
iPhone backups are often in the 2GB-4GB range. Obviously, the actual file size of your iPhone backup depends on how much data you have.
You can check roughly how much space your iPhone backup will take by going to Settings> General> iPhone Storage: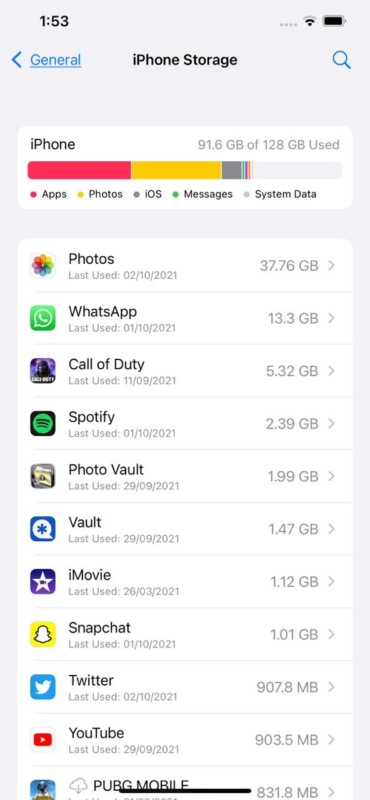 These are the main things iCloud includes in iOS backups:
Camera Roll (Video and Images)
Messages
Apps (with data)
Music
Keychain
Voice memos
Books and TV Shows
Home Screen data and settings
For most users, the 5GB of free storage available in iCloud is sufficient for a single iPhone device.
See also: Does A Full iPhone Backup Save Photos?
How do I find out my iPhone backup size?
To find out how much space you have used on iCloud and how much your iPhone backup size is, you can simply go to:
Settings > Apple Id > iCloud > Manage Storage
Navigate to iCloud Backup
Now, you can see the size of your iPhone backup and how much space it's taking on your iCloud.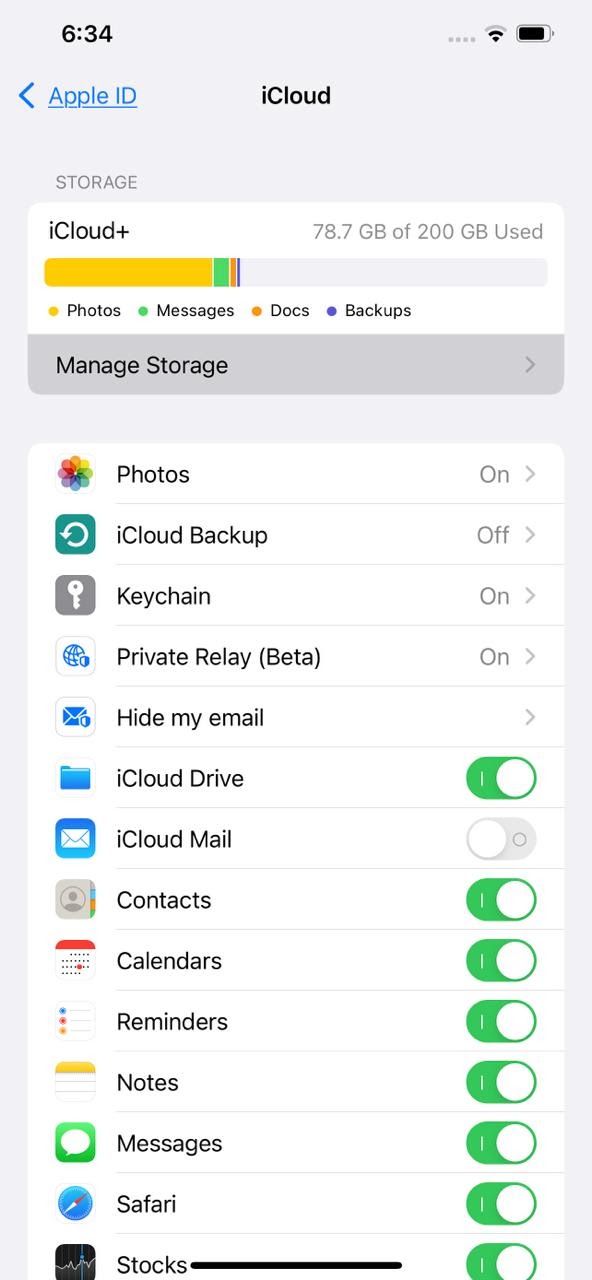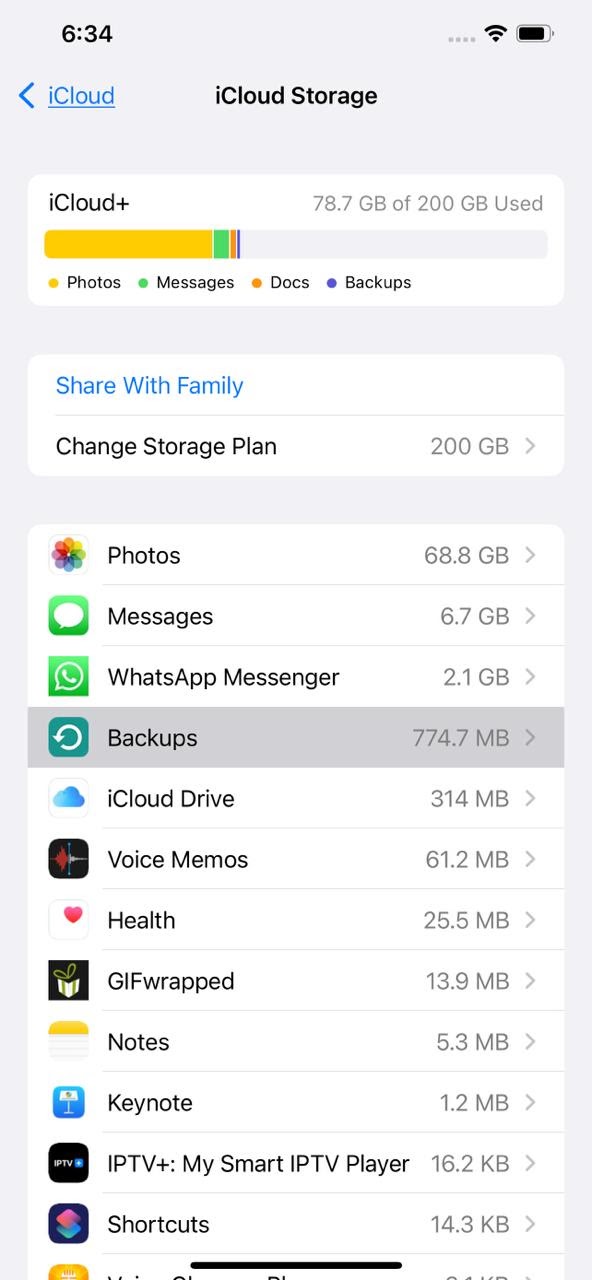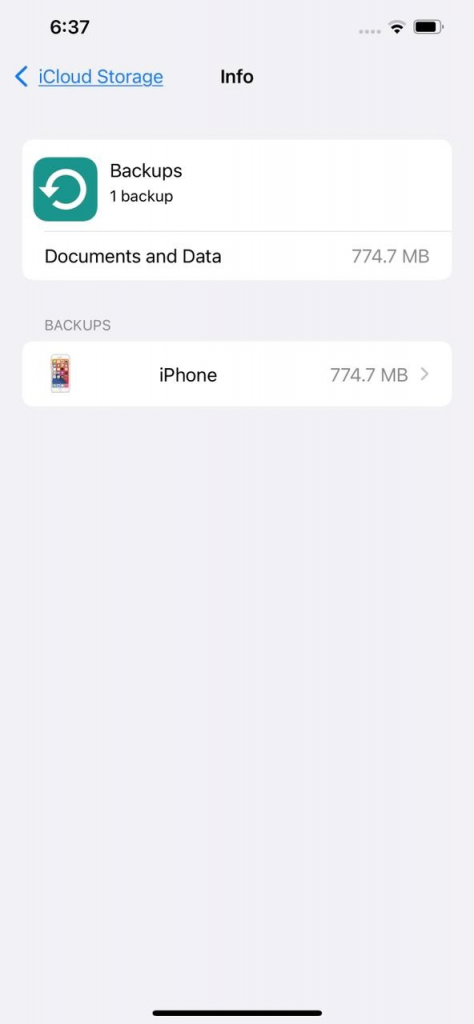 What does the next backup size mean on iPhone?
The next iPhone backup size is the extra changes that add to your current backup size.
If you took some new pictures or videos after your last backup, or you made some changes like installing a new app, that will be included in the next backup size.
If your backup size on iCloud is 5GB and your next backup is 1.2GB. An additional 1.2GB will be added in the 5GB. The total size of backup on iCloud will be 6.2GB.
How do I reduce the size of my iPhone backup?
To reduce the size of your iPhone backup, you can simply start by deleting data that you no longer use. You can delete old pictures and videos on your iPhone that you no longer need, because media takes the most space on iPhones.
You can also delete old messages and WhatsApp chats since they can take a lot of space on your iPhone.
You can also optimize storage by moving your pictures and video to iCloud that will save up space.
Go to Settings -> Apple iD
Tap on iCloud -> Photos
Turn on iCloud Photos and Optimise iPhone Storage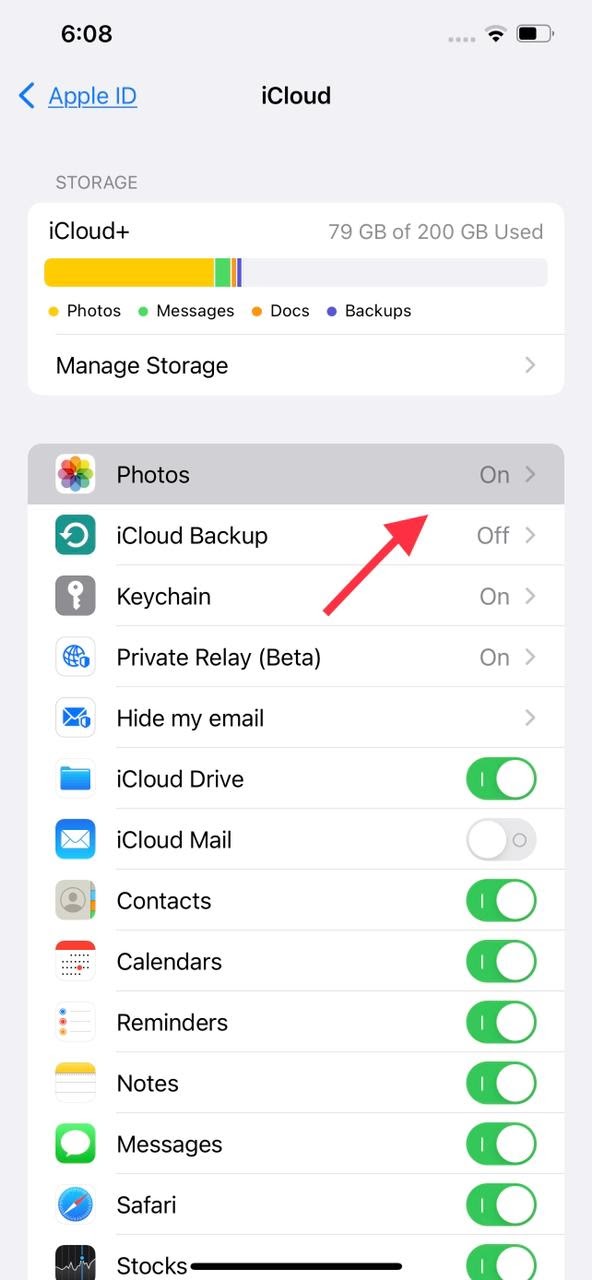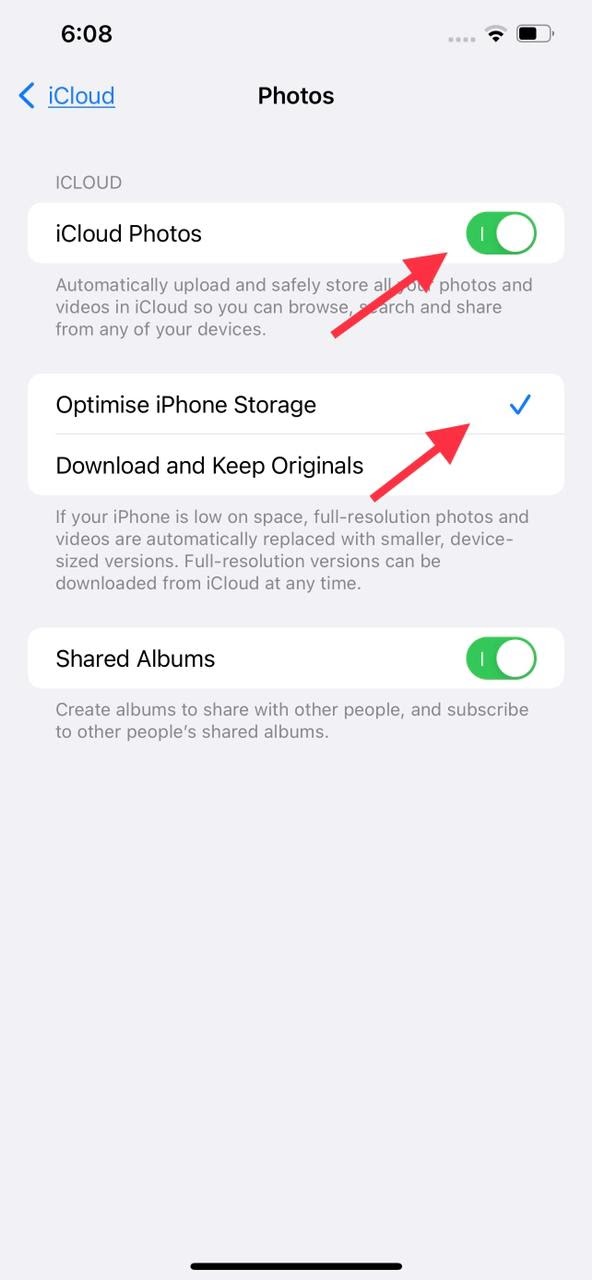 After you're done with deleting some data you no longer require, you'll see that you have freed up some space and when you take an iPhone backup it'll be smaller in size.
You can also delete some app data from iCloud which can further reduce the size of the iPhone backup:
Step 1: Go to Settings > Apple iD
Step 2: go to iCloud > "Manage Storage"
Step 3: Tap on an app you want to delete data for
Step 4: choose "Delete data"
What if my backup is too big for my new iPhone?
If your backup is too big for your new iPhon, you need to delete some of the data stored on your old iPhone before backing it up again. Here are some things you can do:

delete some photos, back them up on iCloud, or save them on your PC
Delete them from your iPhone.
To back up on iCloud:
Go to Settings > Apple iD > iCloud > Photos
Turn on iCloud Photos
Optimise iPhone Storage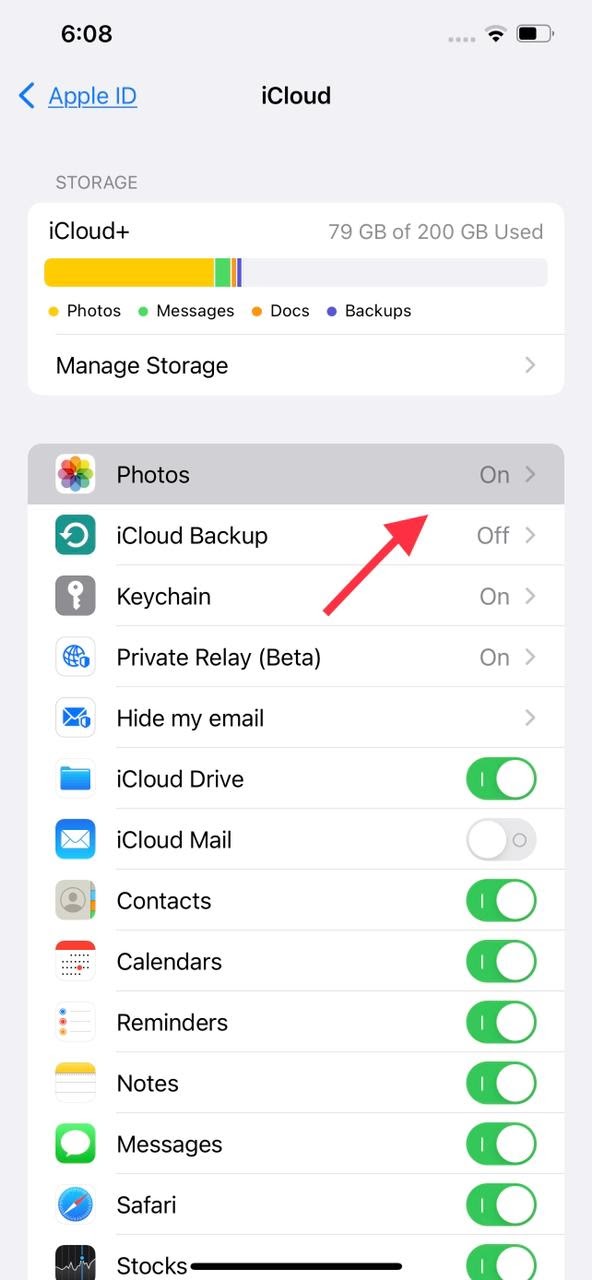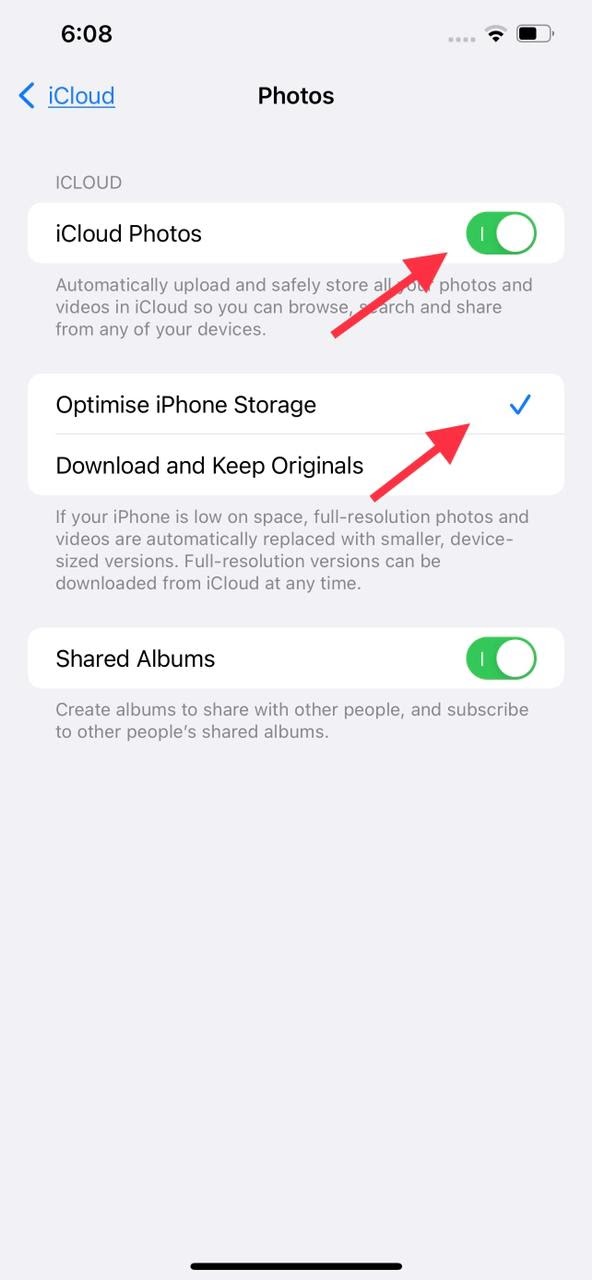 You can also delete unwanted apps and music, which will lower the size of the next backup you'll take from your old iPhone.
If you've already reset your old iPhone and your backup is stored on your PC, here's a workaround:
Step 1: Borrow an iPhone that has greater internal storage than your backup size
Step 2: Backup your friend's iPhone on your computer and reset the iPhone
Step 3: Now restore your backup on the borrowed iPhone using iTunes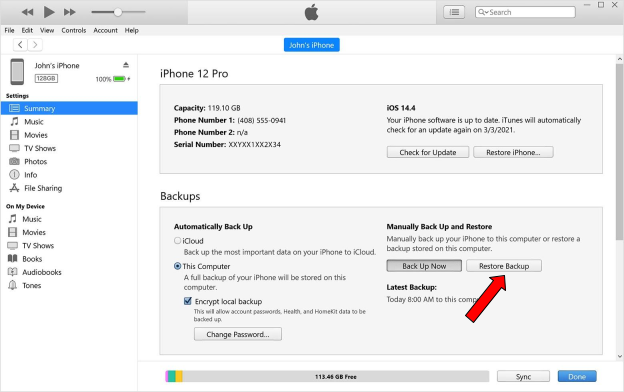 Step 4: Delete some data like photos and music that you no longer need
Step 5: backup the iPhone again.
Step 6: After the backup is completed, you need to reset the iPhone again and restore back your friend's data.
Step 7: connect your new iPhone and restore backup created in Step 5.
How do I backup my iPhone when there is not enough space on my computer?
When you're out of space on your computer you always use iCloud to create and restore backups. Using a stable internet connection, you'll be able to back up everything on iCloud.
iCloud will backup:
iMessages
Calendars / Notes
iCloud Photos
SMS
Data stored in other cloud services like Gmail
Keychain (Your passwords)
Your iPhone settings
Music library
To back up on iCloud
Connect to a stable internet connection
Go to Settings > Your Apple iD > iCloud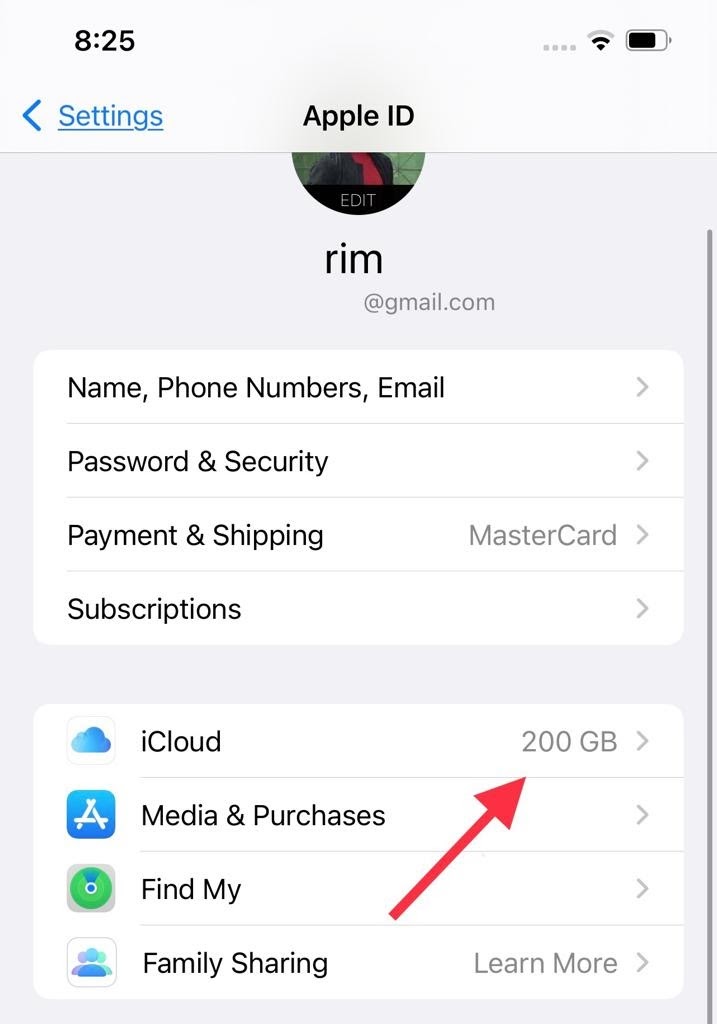 Tap on Backups
Tap on "Back Up Now". Make sure you have enough iCloud storage for backup, otherwise you can always purchase additional storage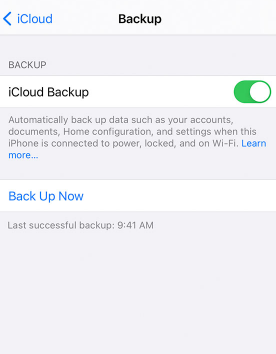 See also:
Is It Better To Back Up iPhone To iCloud Or Computer?
How To Backup An iPhone To Google Drive?
Will deleting the old backup delete everything?
Deleting old backups from the iPhone won't delete anything that's actually on the device. Thus, once you have restored your device, you can delete old backups to save some storage.
Once you delete a backup, remember that all the data in the backup gets deleted, so if you've not restored it before deleting you'll lose all the data and won't be able to restore it on any device.
To delete a backup:
Go To Settings > Apple Id > iCloud > Backup
Now select the backup you want to delete and tap on "Delete Backup"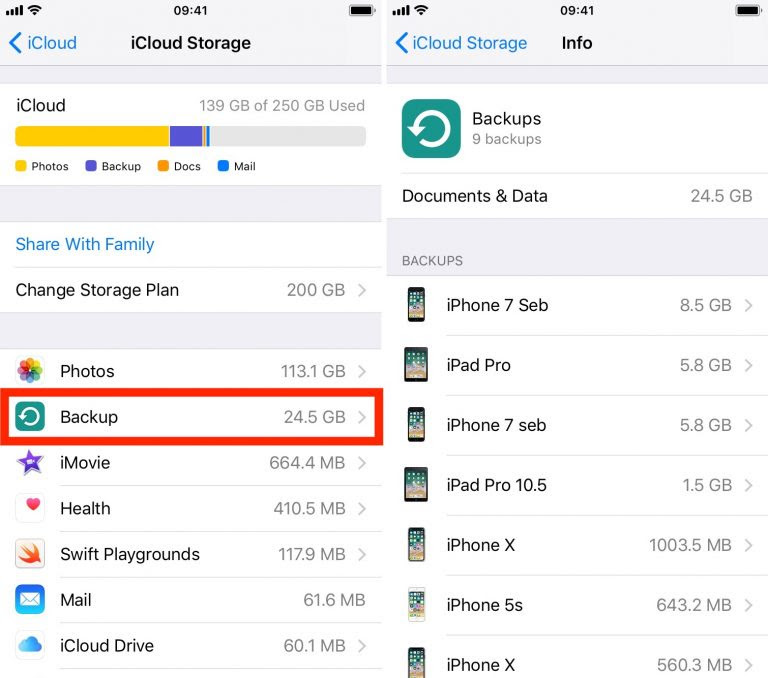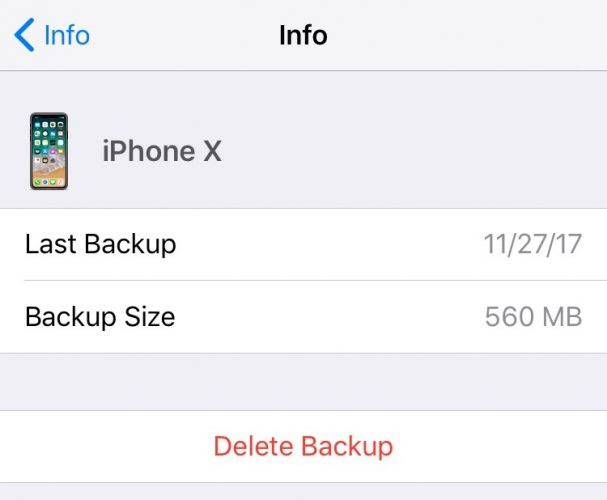 Will I lose my contacts if I delete iCloud backup?
You will not lose your contacts if you delete your backup from iCloud since the data you currently have on your iPhone will not be deleted when you delete your backup. Your contacts will stay where they are.
That said, if you've reset your iPhone and removed all data on it, and you rely on the iCloud backup to get back your contacts, then deleting your iCloud backup will obviously delete all the data in it including contacts, photos, music, messages, so you won't be able to restore them.
How can I reduce the size of my iCloud backup?
To reduce the size of your iCloud backup you can easily delete and remove data that you no longer want on your iCloud backup like Photos, iCloud Backups, Messages, and other apps that backup data on iCloud.
To remove photos from iCloud:
Settings > Apple iD > iCloud > Photos > Toggle off iCloud Photos
You will then be given an option to Download Photos and Videos as all your images and videos that were optimized to save space will be deleted permanently from the phone.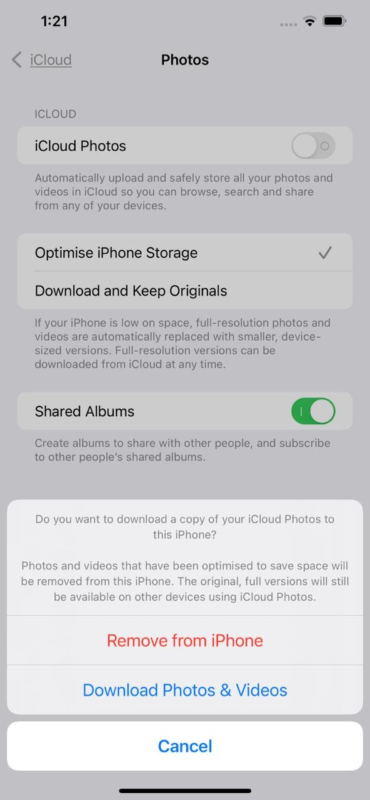 Another way to reduce iCloud backup size if to delete app data on iCloud:
Settings > Apple iD > iCloud Manage Storage > Tap on App > Delete Data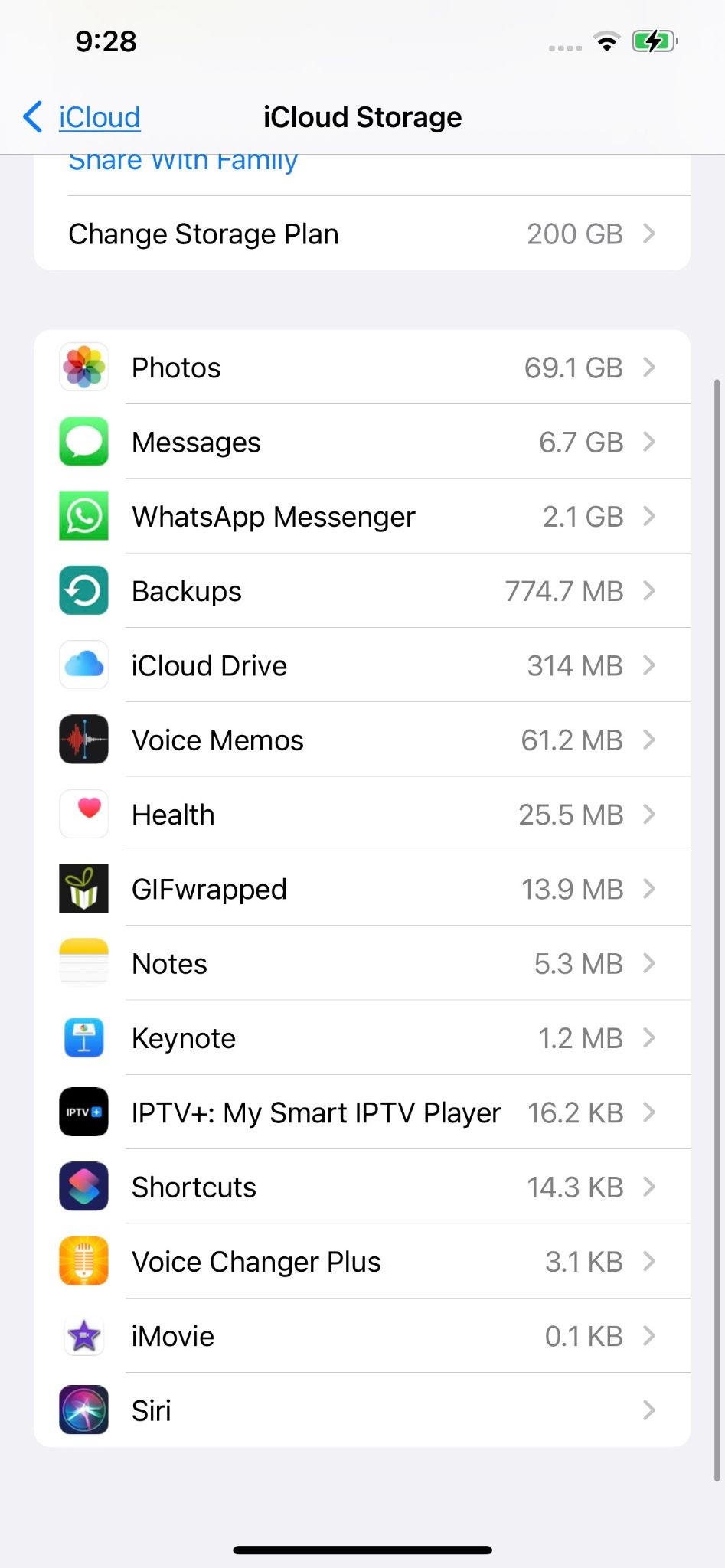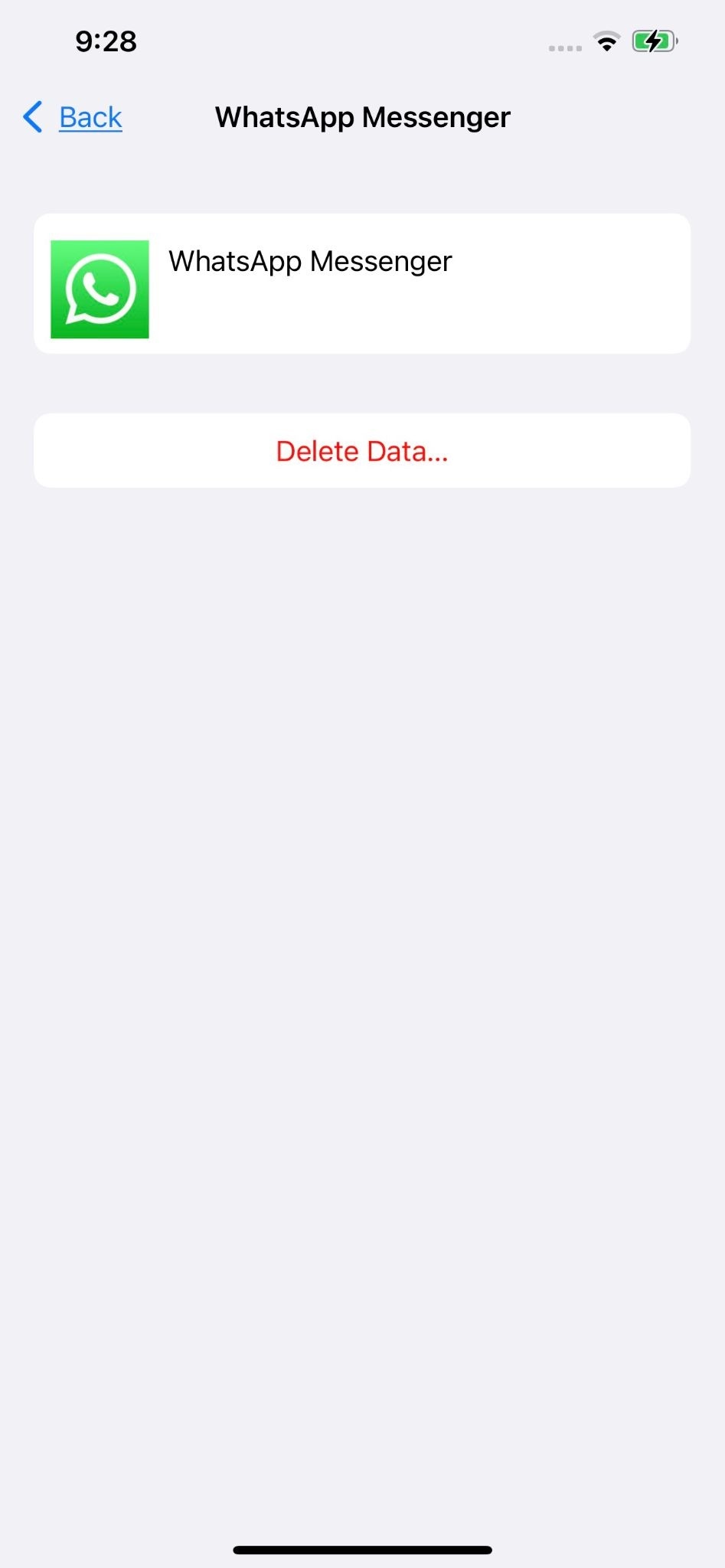 How do I backup my iPhone without iCloud?
If you're low on cloud storage and don't want to backup your device on iCloud, you can easily backup your iPhone using iTunes on your computer.
To backup via iTunes:
Step 1: Download iTunes for PC
Step 2: connect your iPhone to your computer
Step 3: open iTunes and select your device.

Step 4: Now go to "Summary" from the menu on the left and then click on "Back Up Now"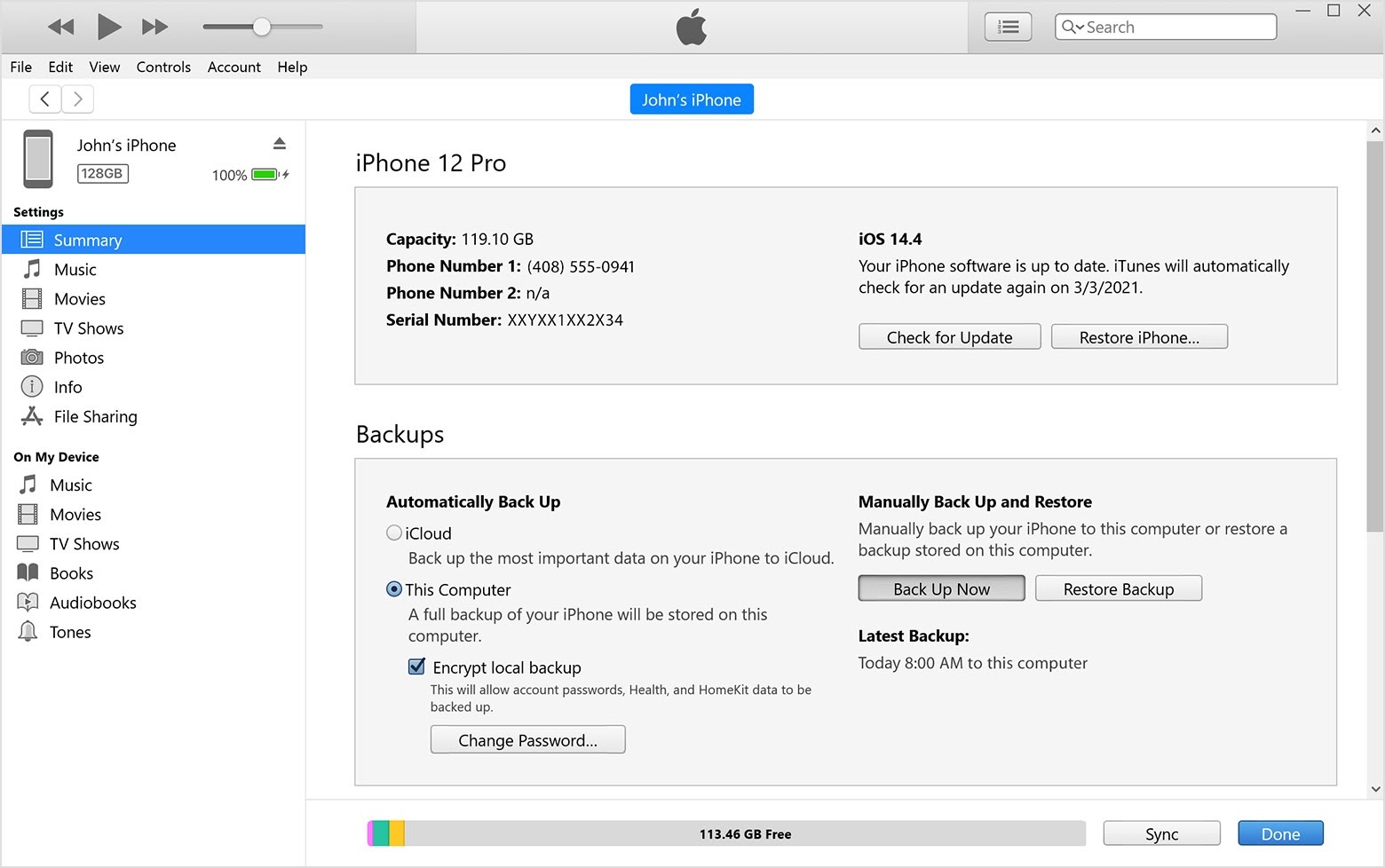 Your iPhone will now be backed up on your computer. If you want to restore your backup on your current device or your new device simply connect your iPhone and click on "Restore Backup"
How do I see what is backed up on iCloud?
You can check what's backed up on iCloud straight from your iPhone by going to:
Settings > Apple Id > iCloud > Manage Storage
You'll see all the apps, data, and backups that are backed up on the iCloud. You can also delete any app data or backup you like.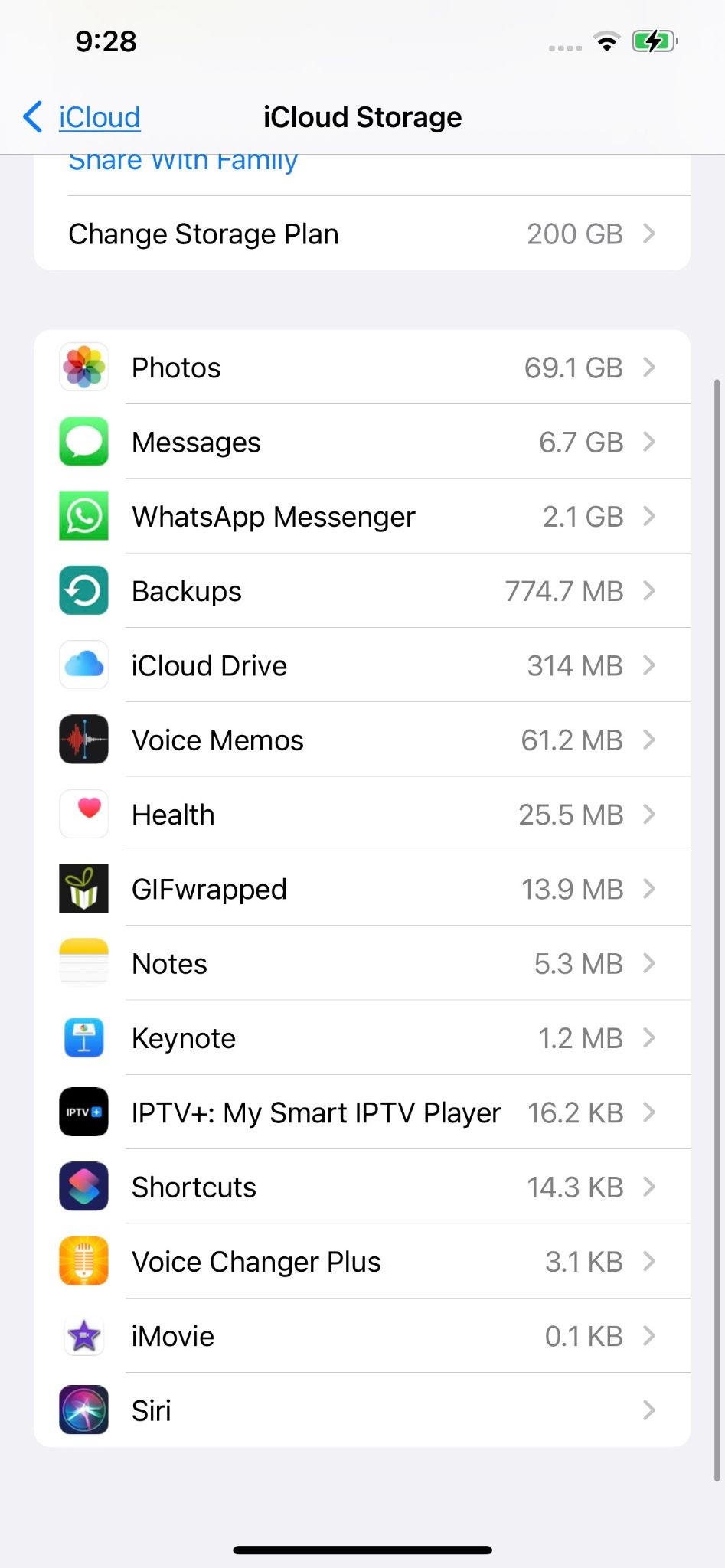 See also: Can You Stop An iCloud iPhone Backup In Progress?
Why do I have 2 backups on my iPhone?
You might have 2 or more backups for a few reasons:
After you restore your previous backup to your new iPhone, the new iPhone will create its new backup. As a result, you'll see a separate backup file in iCloud.

You may have other iPhones linked to the same Apple ID which is why you're seeing two or more backups.