Are you planning to sell your old iPhone but are worried about your personal data? Wondering whether or not it is safe to sell an iPhone after a factory reset?
For iPhone models 6+ onwards, a factory reset should be enough to wipe the entire storage beyond recovery. This is because Apple uses encryption technology to protect data and as soon as you factory resets the phone, those encryption keys are deleted – meaning that there is absolutely no way to recover the data.
Apple uses state-of-the-art hardware solutions to protect your data but there are a few things that you must consider before selling your phone.
Can I sell my iPhone after factory reset?
Many people have a lot of personal data stored in their iPhones including our pictures, emails, even financial details. Thus it is natural to worry about that data being preyed upon.
However, it is completely secure to sell your iPhone after a factory reset even if you had all your personal data stored in it. From a technical standpoint here's what you need to know:
All the recent iPhones come with a dedicated AES engine and a Secure Enclave that ensures that users' data is fully secured. The AES engine encrypts the user's data and the encryption keys are stored in the Secure Enclave.
As soon as a user factory resets the phone, that cryptographic relationship between AES and Secure enclave is lost, leaving no trace of data accessible.
Is factory reset enough before selling the phone?
Factory reset is an ideal way to wipe the storage and this is all you need to do before selling your iPhone.
However, you must ensure that you have actually completed the entire process of factory reset.
In order to make sure that you have actually gone through the whole process, you must turn on your phone again and check whether the phone is giving an option to add a new apple ID or not.
Seeing only the apple logo at the start or the "hello world" screen is not enough and you must ensure that your Apple ID has been removed from the device.
How do I wipe my iPhone before selling it?
Before wiping your iPhone, it is essential to create a backup of your data on iCloud. Otherwise, all the data will be lost. Here's how you can create a backup of your data through iCloud.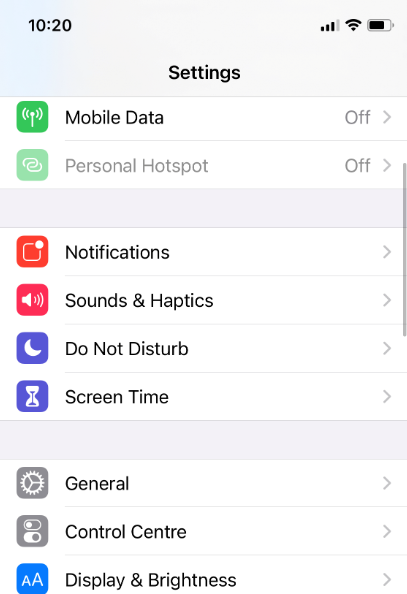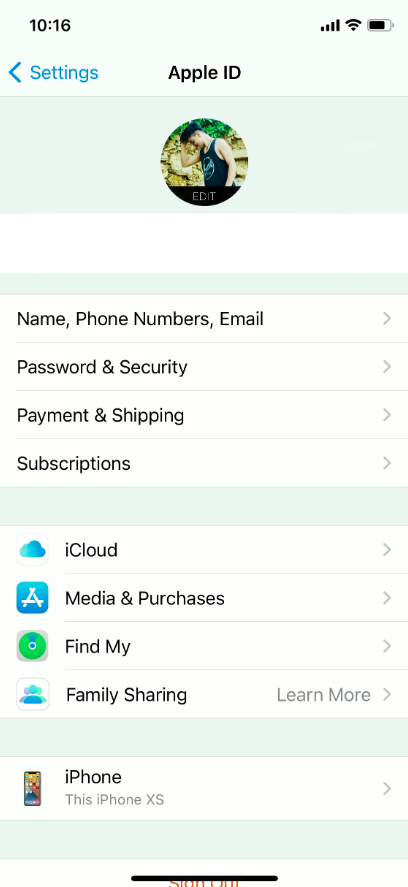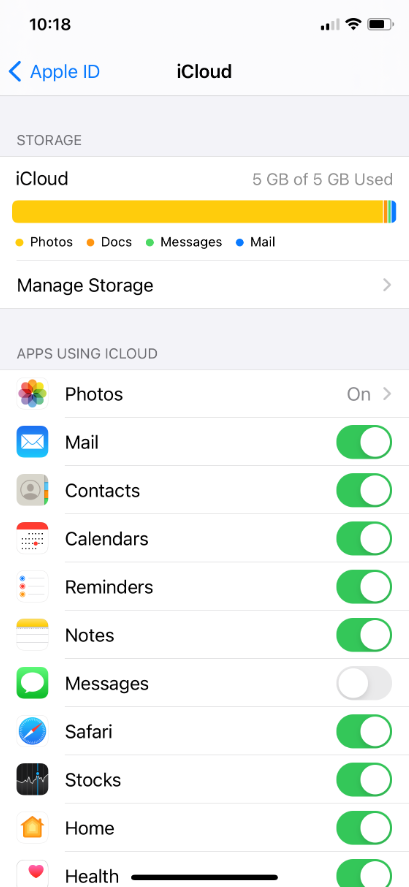 Turn on the iCloud Backup option and all your data will be backed up through the internet.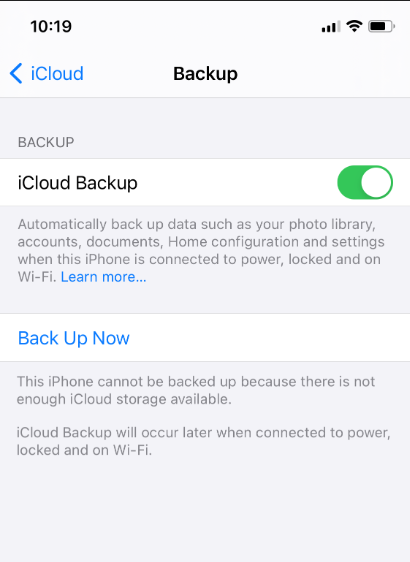 Once you are done with the backup, move on to the steps listed below to wipe your phone.
Unpair any device that you paired with your iPhone in the past. These include your iPods, Apple watches, and/or any other Bluetooth devices.
Sign out of your Apple ID from the device. You can do so by going to settings> your device> tap "Sign Out" at the bottom of your screen. Please, note that you will be required to enter your Apple ID password, so make sure you have it handy.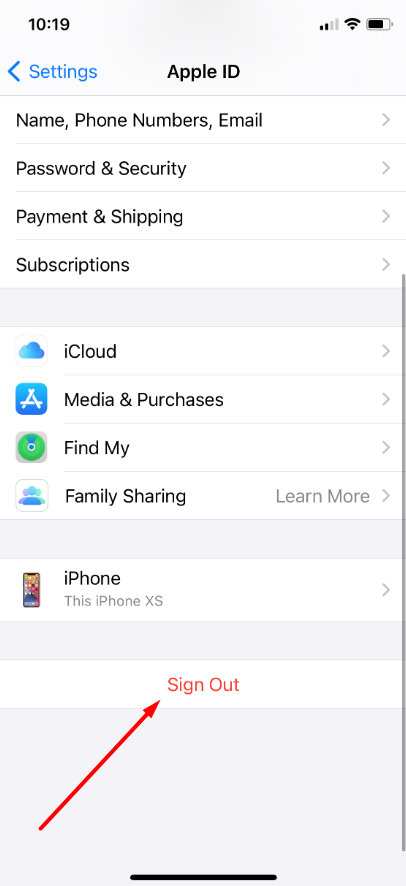 Once signed out, tap settings again> general settings> Reset> Erase all content and settings.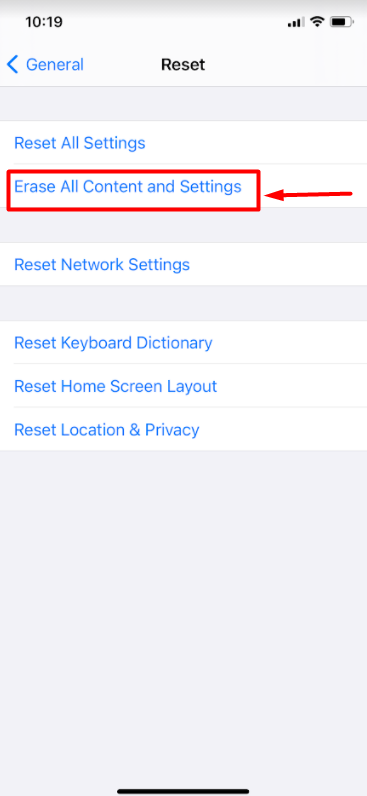 Enter the device passcode when prompted and then tap erase.
Can iPhone data be recovered after factory reset?
Only the data that you have backed up – either created manually or backed up automatically through iCloud – can be recovered after factory resetting the phone and you don't really need any third-party app to do that.
Here's how you can recover the data using the iCloud:
From your new iPhone "Tap settings".
Open the Apps and Data screen and choose the option "restore from iCloud".
Sign in with your Apple ID again.
Select from the list of backups listed and simply tap the version that you want to restore (usually the latest backup file).
See also Can I Use iCloud And OneDrive At The Same Time?
Can you wipe an iPhone if you don't know the passcode?
Yes, you can wipe an iPhone even if you don't know or forget your passcode and restore your phone to factory settings. Although, you'll still need your iCloud password, a laptop, and a cable.
Here's how you can do it:
Press and hold the power button (or the home button in case you are using an iPhone 6s or older model) and the volume down button until you see the power off slider on your screen.
Turn off your phone and do not let go of the power button.
While holding the power button, connect your iPhone to a laptop and after a few seconds, your phone will show a "Recovery mode screen".
Now, from your laptop open your iCloud. In this case, the iCloud will automatically detect that there's a problem with your phone.
Tap the restore option and all data of your phone will be wiped.
If I erase my old phone will it affect my new one?
As long as you are creating frequent backups, there is no need to worry. All your backed-up data is stored in iCloud and even if you erase the data from your old phone, it will not affect your new device and you will still be able to access all your data quite easily.
Here's what you need to do: during the setup process for your new device, you can restore your back up by selecting "most recent backup". All your data will be automatically restored in a few minutes – depending on the speed of your internet connection.
What else do I need to do before selling my iPhone?
Once done with factory resetting your phone, here are some other important things that you need to do before selling your phone.
Turn off the "Find my phone" feature from your iCloud: You can do so by opening settings > your device > Find my iPhone > Turn it off. This step is crucial and you must do it, otherwise, the new buyer will not be able to use the phone due to security reasons.
Remove your old device from the list of trusted devices that you have saved.
If you are planning to switch from iOS to android, then deregister the iMessage.
Can I sell a jailbroken iPhone after a factory reset?
Although it is not recommended to jailbreak, you can sell a jailbroken iPhone after a factory reset. Simply use the above mentioned steps to restore your iPhone to default settings, leaving no trace of a previous jailbreak.
One thing worth mentioning here, however, is that jailbreaking is against the terms and conditions of Apple, and doing so will make the warranty of the phone void.
Also, carriers don't accept a jailbroken iPhone so if you are planning to sell your iPhone back to your carrier, then it is probably not a good idea to jailbreak your iPhone.