Is it possible to use the WiFi and hotspot features together on your device in order to share your WiFi connection across multiple devices?
WiFi and hotspot can work together in some Android devices with OS support and capable hardware such as a WiFi card that can operate in two modes at once. This can also be done on Android through third-party apps. WiFi and hotspot can't work together on iPhones due to hardware limitations.
Let's look at what WiFi and hotspot mean and how they interact with each other.
See also: Can You Talk On An iPhone And Use Hotspot At The Same Time?
Can I use WIFI and hotspot at the same time?
You can use both WiFi and hotspot on a device as long as there is no hardware limitation of the Wi-Fi adapter or the feature is not turned off by the manufacturer.
What this means is that when you turn on the hotspot feature, the WiFi on your phone will not automatically get disabled.
Your phone must have the required hardware and support on the OS to use WiFi and hotspot together. In the case of Android, it can also be done through third-party apps.
How do I create a WiFi hotspot from a mobile already connected to WiFi?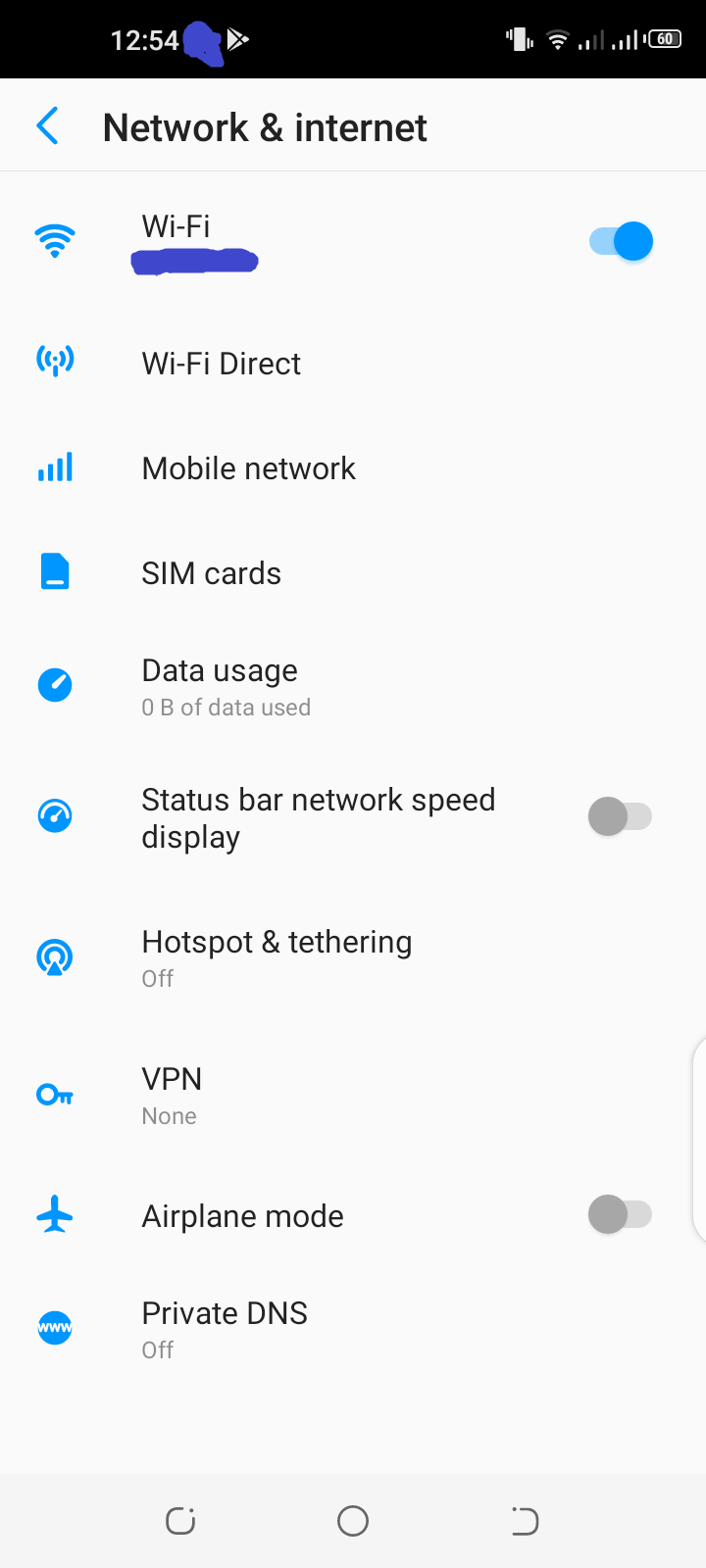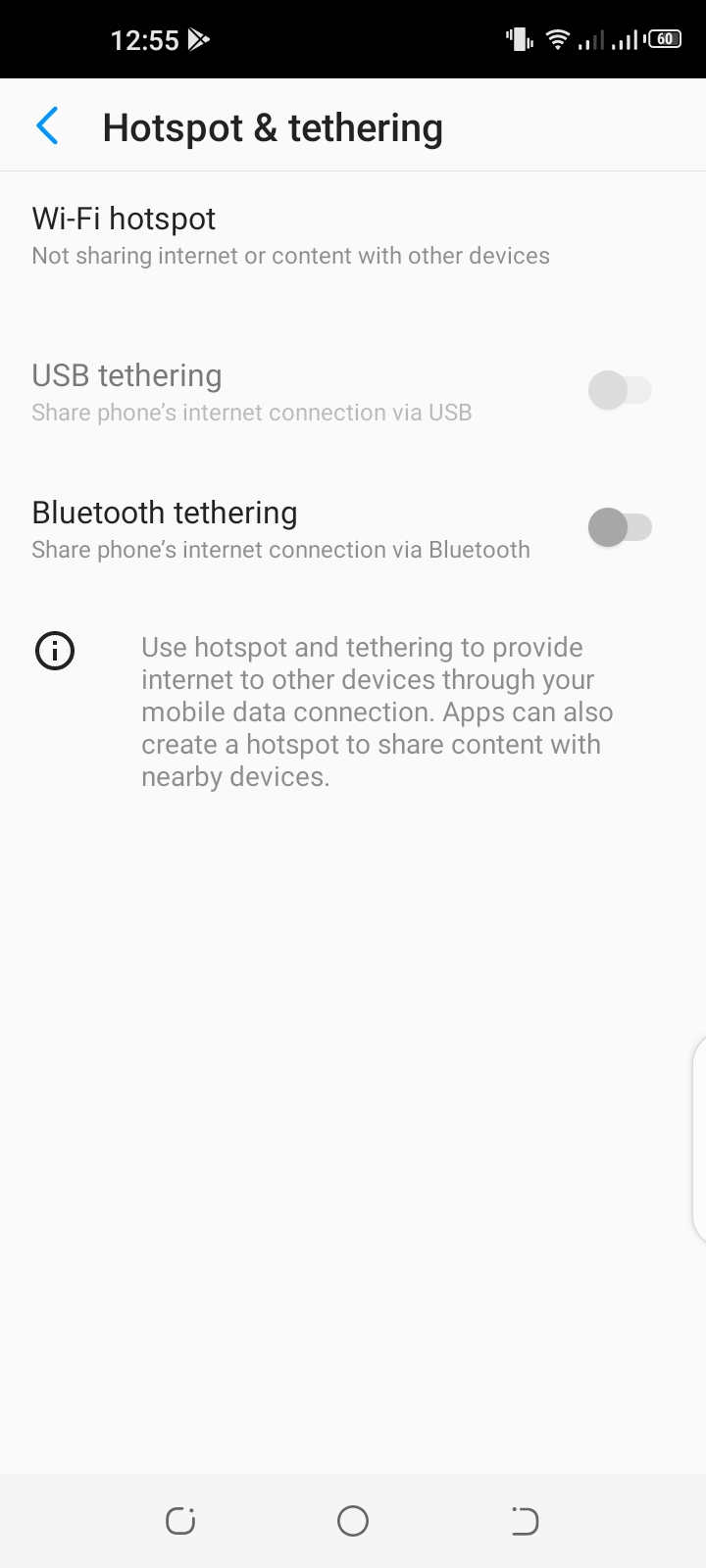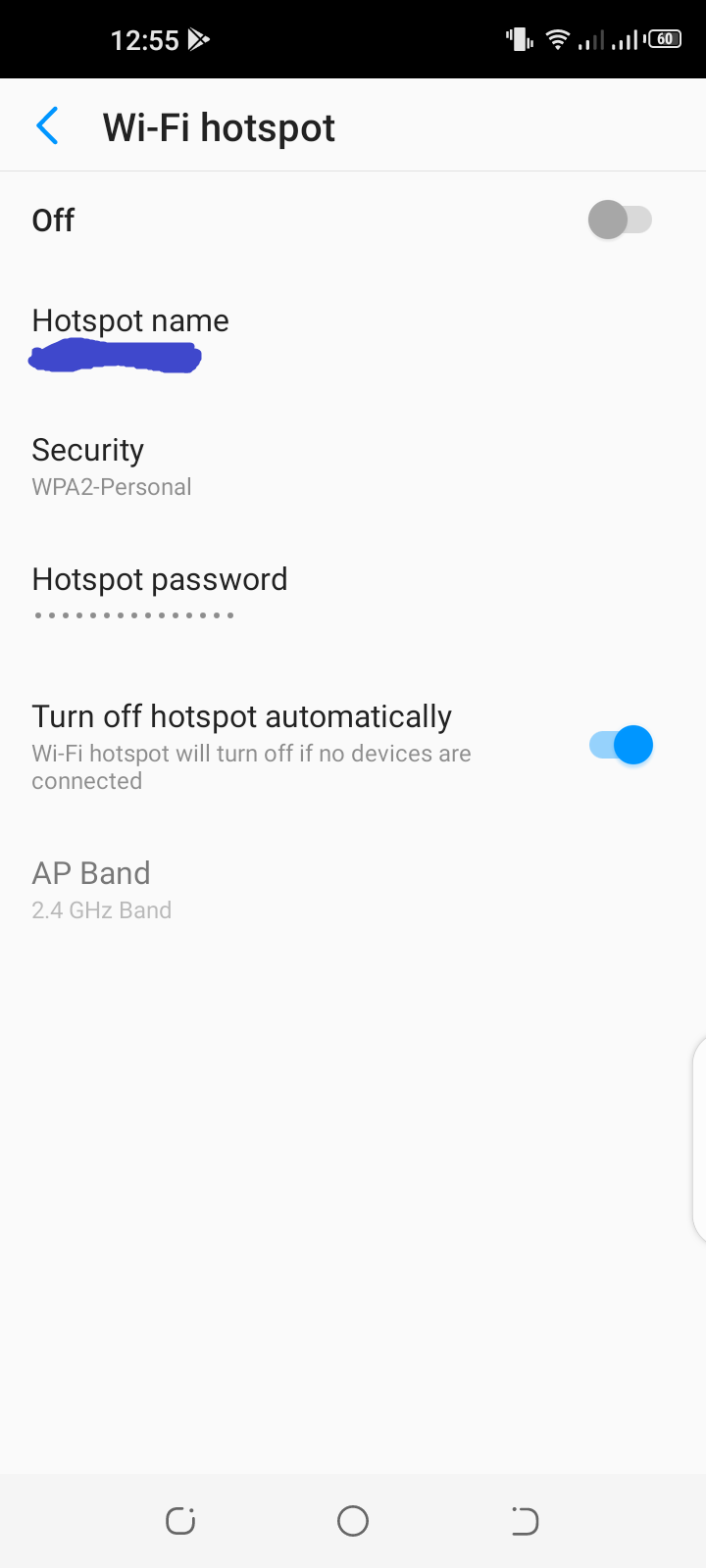 1. Device with built-in capabilities
For Android devices that have the ability to use WiFi and enable hotspot simultaneously, here is the procedure:
Open Settings.
Go to Network & Internet>Hotspot & Tethering>WiFi hotspot.
Set your hotspot name and password.
Once done, you can turn on the switch for the WiFi hotspot. This can also be done by tapping the hotspot icon in the Status bar.
Connect the other device to your phone's hotspot by choosing the hotspot name in the WiFi option list, typing in the password, and tapping Connect.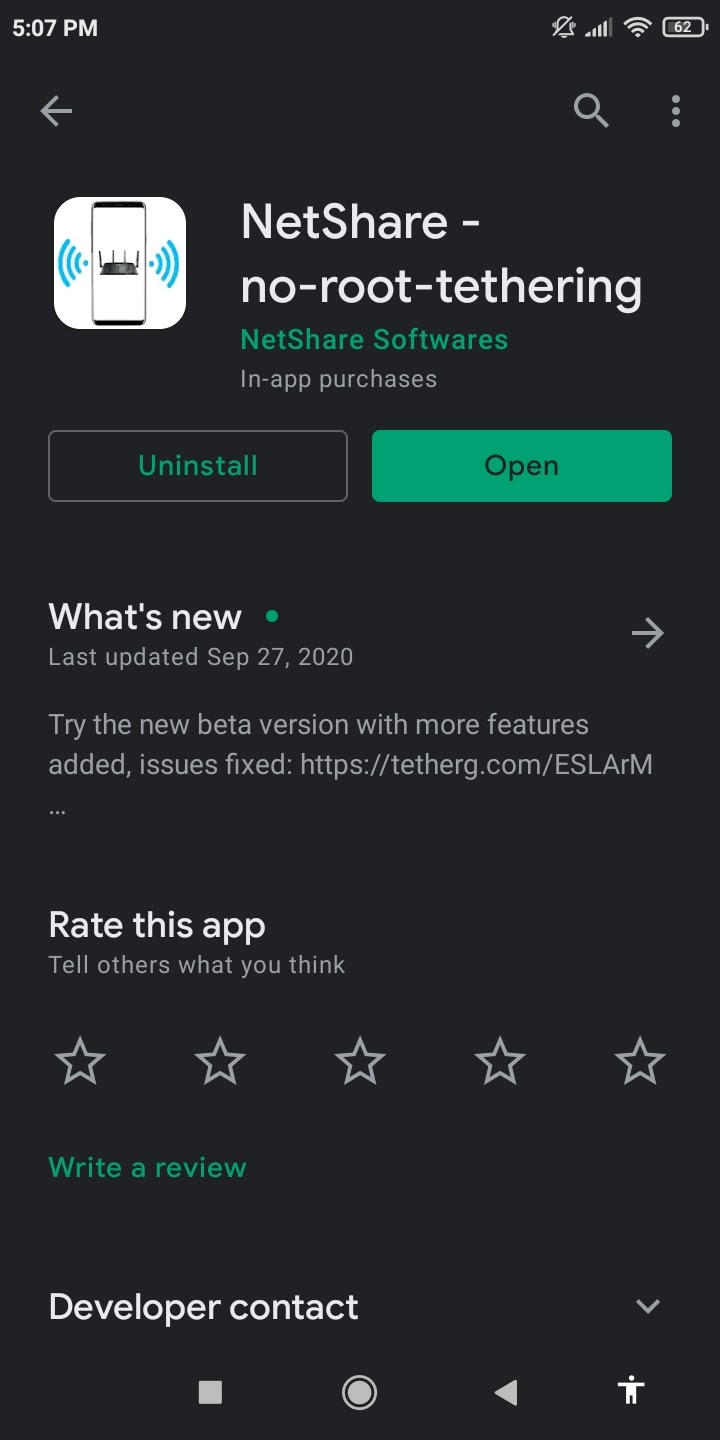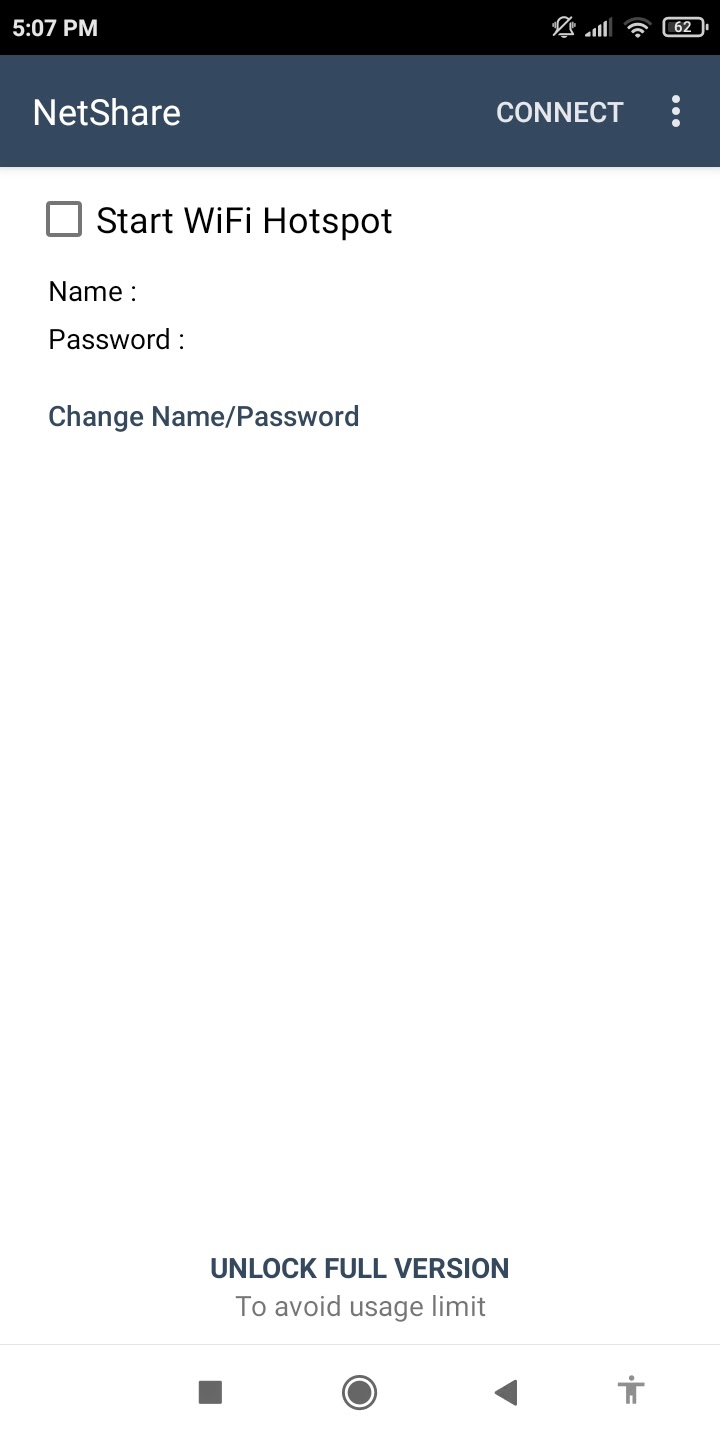 2. Using NetShare app
A WiFi hotspot can also be created in the following way using the app called "NetShare no root tethering" from the Play Store on Android smartphones.
Install the app on the Android device that has the WiFi connection along with the Android device you need to connect to the hotspot.
Open the app. Tap on Start WiFi Hotspot and grant the necessary permission.
You can change the network name and password by tapping on the relevant option.
Stop and start the WiFi hotspot again in case you have changed the name and password.
Make sure to turn on the WPS switch that's provided in the app.
Open the app on the device with no WiFi connection and tap on Connect.
Grant the necessary permissions and tap on OK to accept the request. Then WiFi will be available on the connected device.
Why can't you use WiFi while running a WiFi hotspot?
Devices that don't have the required hardware requirements work on one WiFi mode at a time.
Most phones have a single wifi interface. When your phone is connected to a wifi access point to access the internet, its wifi interface is in so-called managed mode.
When you use your device as a hotspot to allow other devices to connect to it, your device's wifi interface is in "master mode".
In this mode, your device can't use the interface to connect to an external access point for internet access, since the interface is busy listening to connections from other devices.
Therefore, your phone has to connect to the internet through a different interface, such as mobile 4G/5G.
Why can't I connect to WiFi and turn on Hotspot at the same time on an Android phone while it's possible on a Windows PC?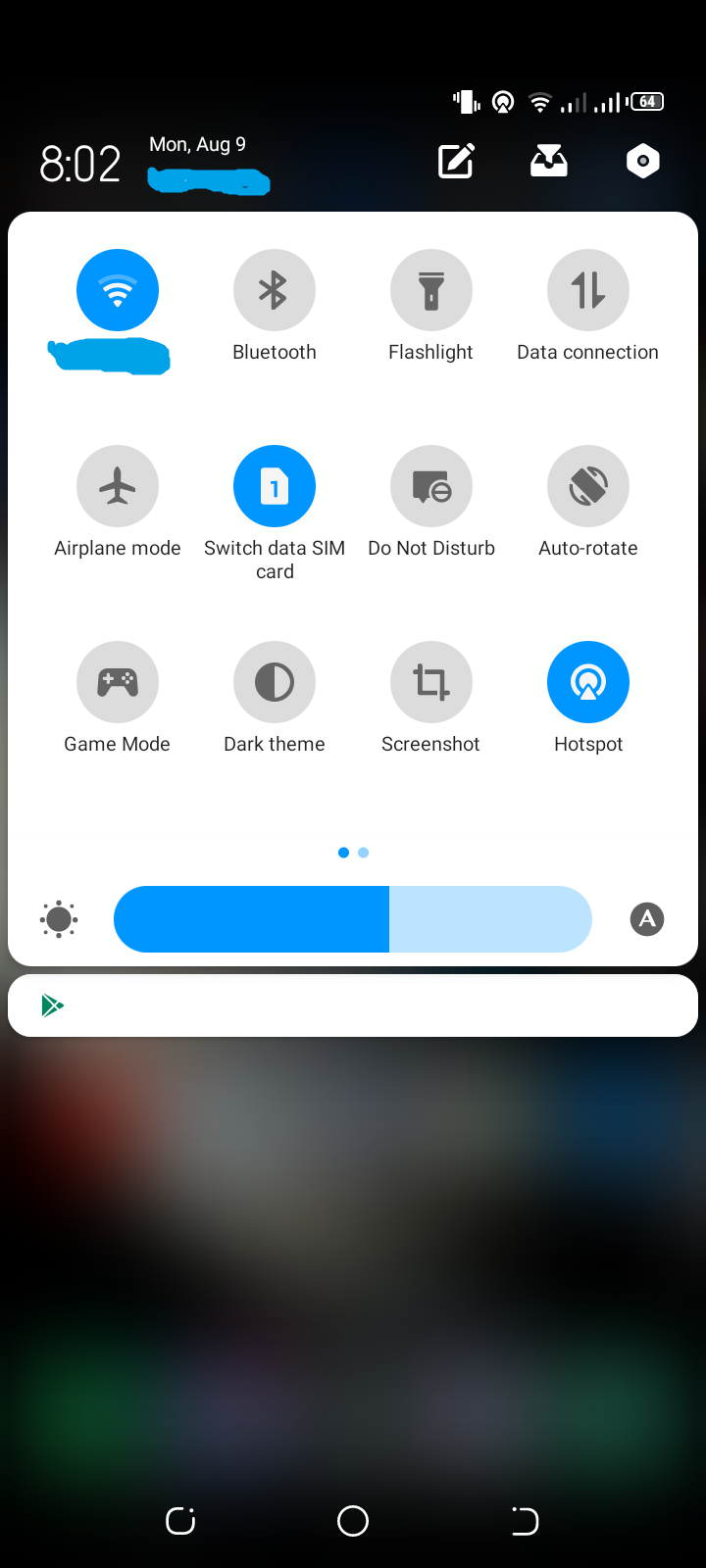 Not all Android phones support the option to connect to WiFi while acting as a hotspot. meanwhile, some specific Samsung devices have Wi-Fi sharing capability and can act as a Wi-Fi repeater.
Android devices without this capability lack a dual-channel WiFi adapter or two WiFi adapters. Therefore, such devices can either connect to Wi-Fi or act as a hotspot at a time.
In contrast, most Windows devices come with WiFi adapters that are dual-channel. Windows 10 also has a built-in hotspot feature that makes it possible to use and share WiFi at the same time.
Why can't I connect my iPhone to wifi and use it as a personal hotspot at the same time?
Unlike some Android devices, you can't connect your iPhone to WiFi and use it as a personal hotspot at the same time. The personal hotspot feature on iPhones only allows you to share the mobile or cellular data connection to other devices via WiFi.
The reason is that the iPhone has a single WiFi adapter or radio that can only function in a single mode at a time. It can either connect to WiFi for internet access or act as a wireless access point.
Using WiFi and a personal hotspot at once would require your iPhone to have two WiFi adapters or a dual-channel WiFi adapter.
Can I use wifi and wifi hotspot at the same time on a ROOTED device?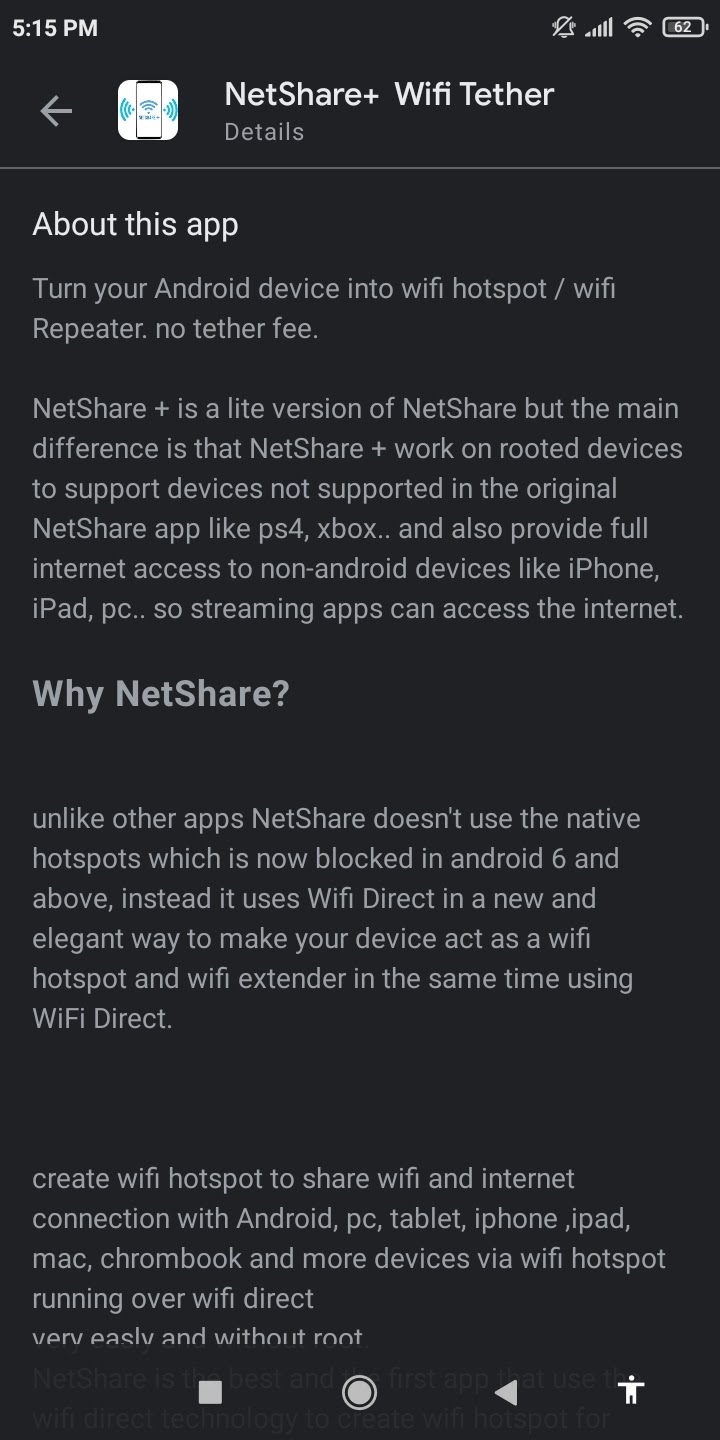 Whether you have a rooted or unrooted Android device, the capability to use WiFi and WiFi hotspot simultaneously depends primarily on hardware and the OS.
However, the third-party Play Store appNetShare+ WiFi Tether also works on rooted devices. You can further pay a fee to remove the 10-minute time limit per session and get unlimited usage on your rooted device.
Note that it may not work on some low-end Android smartphones even if they are rooted.
What's the difference between WiFi and hotspot?
| | |
| --- | --- |
| WiFi | Hotspot |
| WiFi is a wireless technology and networking protocol through which devices can connect to the internet without the use of cables. | A hotspot is a wireless access point that allows other devices to connect to a mobile device via a wireless local area network.An access point is a networking device that accesses internet access via Wi-Fi |
| WiFi makes the use of radio waves via a 2.4GHz frequency band to connect devices. | Hotspot makes use of a device called an access point to connect other devices using WiFi technology to share the internet. |
| A usual WiFi setup that operates using the 2.4GHz band can cover a range of up to 150 ft inside and 300 ft outside. | The range of a mobile hotspot is usually around 66 ft inside and a greater range outside. |
| WiFi speed is usually higher than a mobile hotspot and may range from a few Mbps to Gbps based on the internet connection | Mobile hotspots are typically slower than WiFi (e.g. 15 Mbps) especially when shared by multiple users. |
Is a hotspot as good as WiFi?
Whether a hotspot can be good as WiFi depends on the hotspot type:
Mobile hotspot
A mobile hotspot out of your phone provides you with consistent and secure internet access in places where you don't have internet access e.g. when on the road.
You won't get the same speed and data from mobile hotspots as with your home wifi. Still, mobile hotspots are good to use like WiFi when you require internet access at different times.
Public WiFi hotspot
Public WiFi hotspots can be found in different places like coffee shops, airports, and shopping malls. Although they can come in handy, they pose a security risk as hackers can steal your private information and send malware and viruses on your devices.
Is it better to use WiFi or Bluetooth for hotspot?
Using a WiFi hotspot vs Bluetooth tethering has the following benefits:
Faster and consistent connectivity
WiFi or mobile hotspot has faster and more consistent connectivity than Bluetooth internet tethering. For instance, a mobile's WiFi can reach 54Mbps – although the actual speed will differ from device to device.
In comparison, Bluetooth versions 3.0 and 4.0 can attain a maximum speed of around 25 Mbps. This can also vary from device to device depending on the Bluetooth version.
Connectivity to multiple devices
You can share the internet connection with usually up to 10 devices via a WiFi hotspot. In contrast, while this varies from device to device, Bluetooth tethering typically only lets you connect one device per session.
Better range
The range of a WiFi hotspot is generally around 25-30 meters whereas many devices that have Bluetooth turned on have a range of 10 meters.
Wifi con
When used as a WiFi hotspot, the device battery drains more quickly than using Bluetooth internet tethering. This is because the phone draws more power in receiving connection packets and transmitting them to another device using a hotspot.
Is Bluetooth the same as a hotspot?
Bluetooth internet tethering is not the same as WiFi Hotspot.
While tethering is a term used to share the internet from one device to another, it can be done through Bluetooth, WiFi, and USB. There are differences in how the tethering is done.
Bluetooth internet tethering is sharing the wireless internet connection of a device with another device using Bluetooth.
When tethering is done via WiFi to share an internet connection, it's called a WiFi hotspot or mobile hotspot.
Can I share my mobile Internet to mobile hotspot without Bluetooth?
You can share your mobile data connection by setting up a mobile or WiFi hotspot on your connected device without the use of Bluetooth This applies to iPhones and Android devices.
The procedure involves turning on the WiFi hotspot on your device and setting up the name and password of the wireless network that you want to share.
You can then turn on WiFi on the other devices that you want to connect to the hotspot, and search for the hotspot network name. You then enter the previously created password, and the wireless connection will be established.
Is there any reason to use Wi-Fi if I have an unlimited data plan?
There could be many reasons why you can use WiFi even if you have an unlimited data plan:
Consistent and faster speed
The speed of WiFi is usually faster than 4G LTE cellular data. WiFi connectivity is more consistent and reliable than cellular data which can have a weak signal, and this can affect its speed.
Better battery life
The batteries of your devices won't drain as quickly using WiFi as with cellular data.
Also, if other devices connect to a hotspot from your phone that has an unlimited data plan, this will also drain the phone's battery very fast.
Mobile data speed throttling
You may find that your wireless carrier throttles or slows your connection speeds from 4G LTE to 3G or 2G once you have gone through your monthly data borderline level, even if you have an unlimited data plan.
For instance, your data speed will be throttled after reaching 25 or 35 GB and it will become slow. This is not the case with WiFi as you typically get a consistent speed (depending on your Internet service provider).