OneDrive is a cloud storage service by Microsoft that comes with Android to provide users with 5GB of free cloud storage to save their important files. But is it beneficial? Can you unlink OneDrive from Android?
OneDrive is a helpful tool, but it can be unlinked if you are not interested in uploading your files to the cloud. To unlink:
Open OneDrive on your Android device
Tap Me at the bottom right corner of the screen
Tap Sign out to unlink OneDrive from your phone.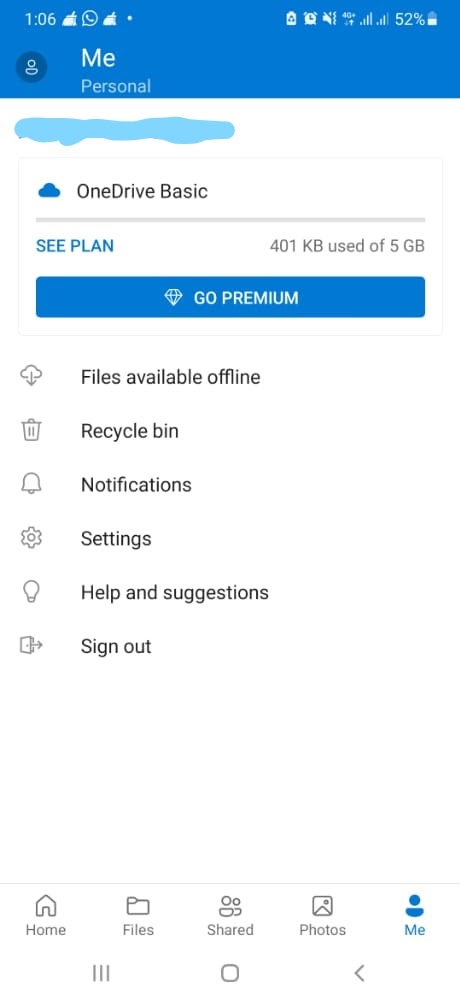 Heads up: have you considered using a WD My Cloud personal cloud with your mobile instead of OneDrive?
How do I remove OneDrive from my Android phone?
You can remove OneDrive from your Android phone by following the steps below:
Go to Settings -> Apps
Select OneDrive and tap Uninstall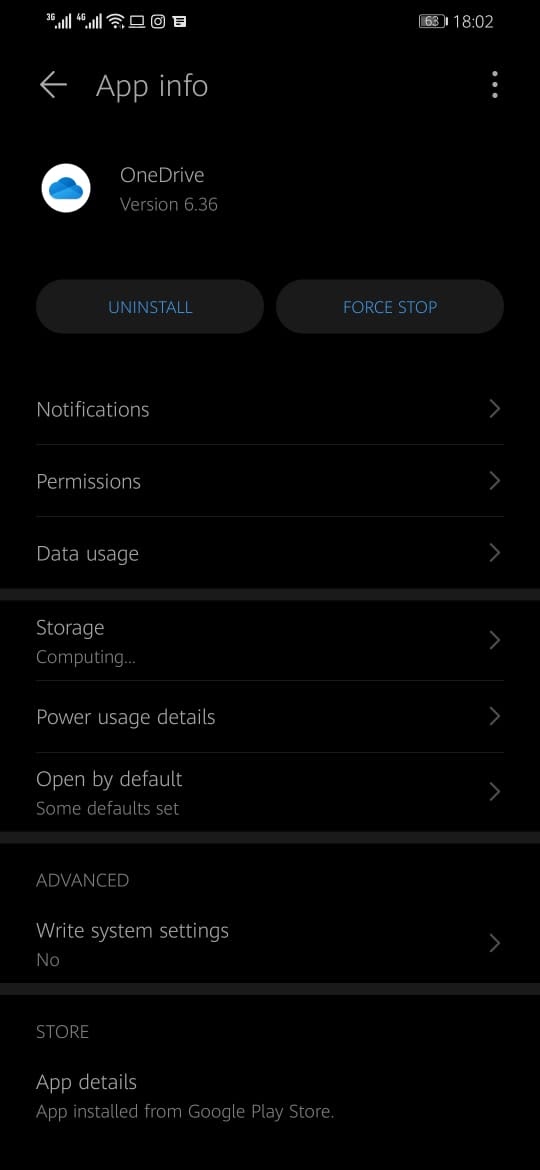 Further in this article, we will learn if removing OneDrive from your phone will do any harm to your data or if you lose your data after removing OneDrive.
How do I remove OneDrive from my Samsung phone?

As far as removing OneDrive from Samsung phones is concerned, Samsung and Microsoft expanded their strategic collaboration in 2019 to the next level by making Microsoft products a built-in and non-removable part of Samsung mobile phones.
At the time of the announcement, Samsung announced OneDrive integration as part of this project.
For this reason, you cannot uninstall OneDrive from your Samsung phone. That said, you can disable the app from the apps section to stop its services.
To disable:
Go to Settings -> Apps
Select OneDrive and tap Disable
What happens if I delete OneDrive on my phone?
As mentioned earlier, OneDrive helps you to save your essential files on cloud storage. However, deleting OneDrive from your Android phone will not affect any of your data.
After deleting, your OneDrive folder will stop syncing your data to the cloud. This doesn't mean that your existing OneDrive data is lost however. You can always access your files by signing in to OneDrive.com
Can I delete OneDrive from my phone?
If you are a Samsung user, you will not be able to delete OneDrive or any Microsoft products from your phone, as they come preinstalled in Samsung phones and cannot be deleted.
On the other hand, if you are not a Samsung user, you can easily delete OneDrive from your Android phone:
Go to Settings -> Apps
Select OneDrive
Tap on Uninstall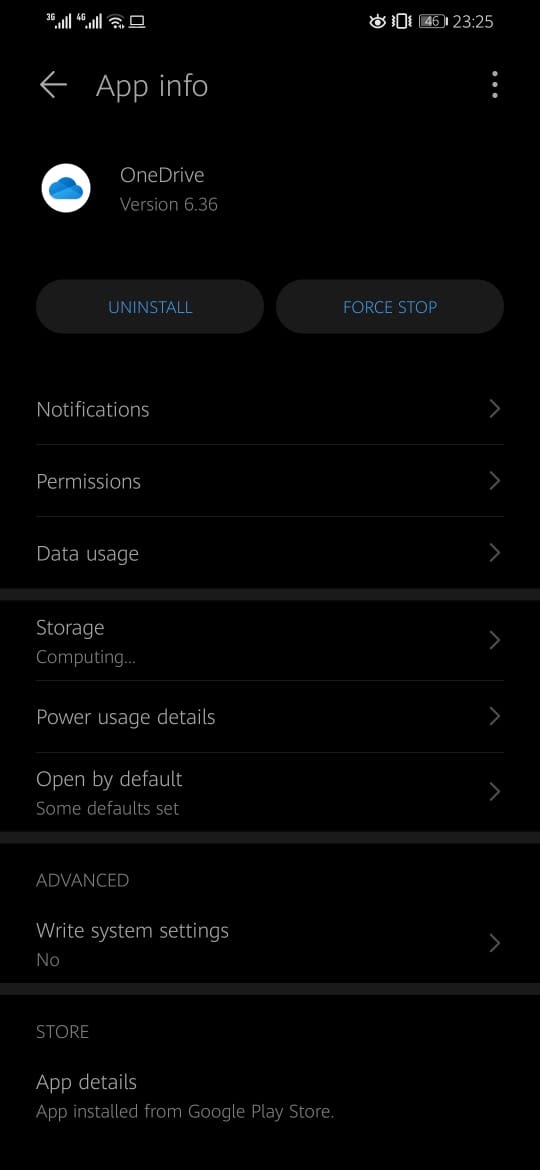 You may also like: Does Google Drive use phone storage?
How do I stop OneDrive from syncing permanently?
OneDrive syncs your photos and videos to the cloud to keep them safe, but the syncing process uses up significant mobile data. It can also take a long time to upload your files.
To eliminate this problem, you can permanently stop OneDrive from syncing your photos and videos. To stop syncing:
Open OneDrive app -> Settings
Select Camera upload and turn the button off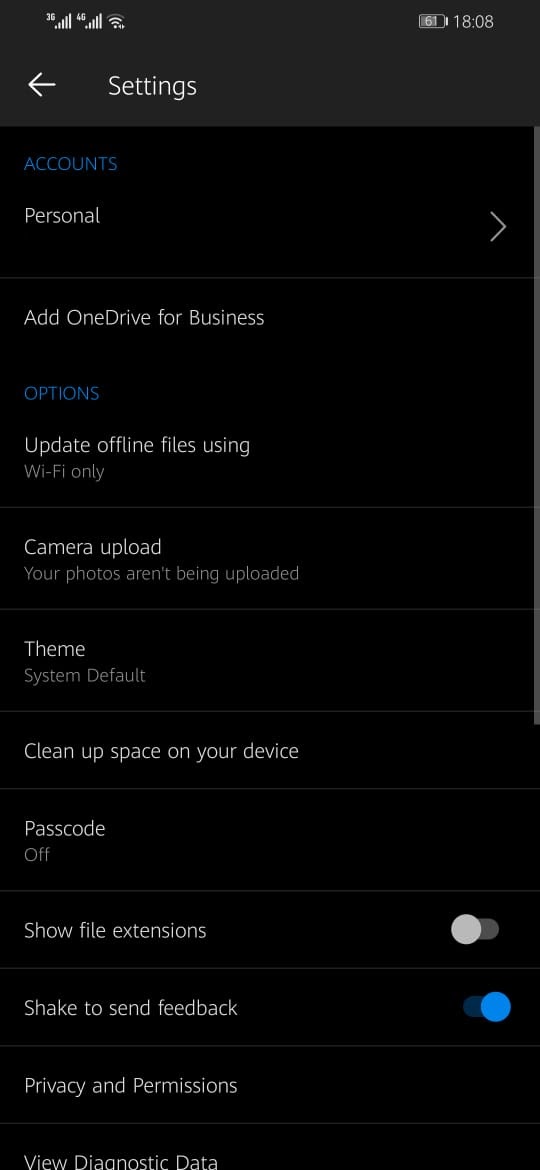 You can also limit your file uploading to Wi-fi only. To do so:
Open OneDrive app -> Settings
Select Update offline files using -> Wi-fi only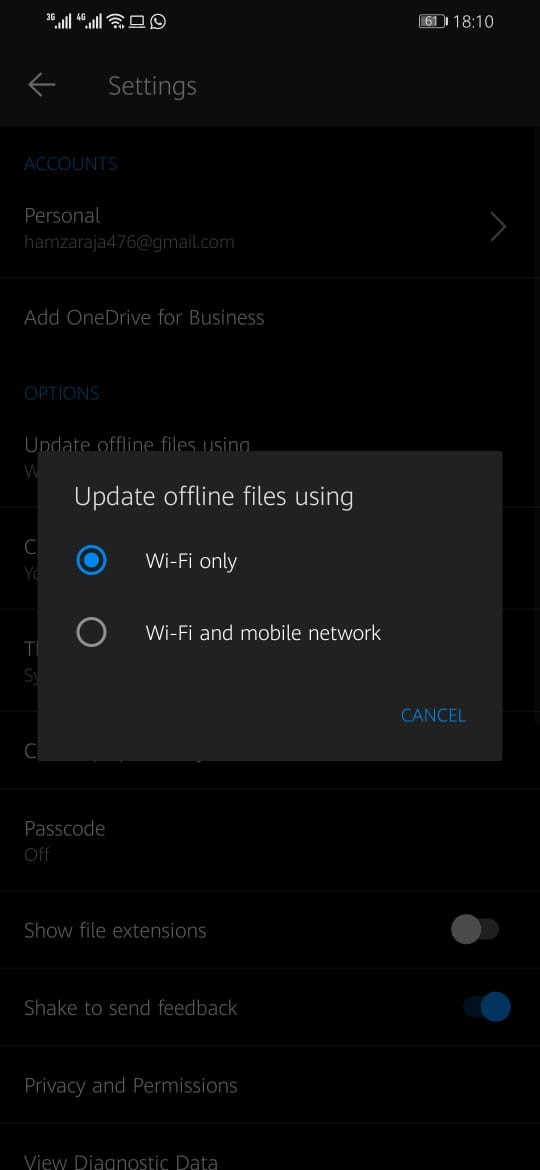 How do I unsync OneDrive without deleting files?
You can turn off the syncing process from the OneDrive app without deleting files. OneDrive syncs all of your photos, videos, and files to save them on the cloud. Unsyncing your OneDrive will not affect or delete your uploaded files.
However, if you delete your OneDrive account then the files stored on the OneDrive servers will be lost forever.
Is OneDrive replacing Samsung cloud?
Yes, Samsung is replacing the Samsung cloud with OneDrive. In an official statement, Samsung announced that they are replacing their Samsung cloud with OneDrive, the best cloud service available to date. This statement clearly shows that Samsung is shutting down their Samsung Cloud services, including:
Gallery Sync
My files
Premium storage accounts
Samsung gave their users extended deadlines to download and remove their data from the Samsung cloud after the deadline. They will completely shut down their cloud servers and fully migrate to the OneDrive cloud service.
Is OneDrive free on Samsung phones?
For existing Samsung cloud users, OneDrive provides the same storage as they are using on the Samsung cloud for a year. The gallery will continue to sync.
For new Samsung users, OneDrive will only provide 5GB of free storage. You can buy more storage by getting the premium subscription.
How do I use OneDrive on my Samsung?
To use OneDrive on your Samsung phone, Follow the simple steps mentioned below:
Open OneDrive from your App Drawer
Select Sign-in or Create your account
You will then be directed to the OneDrive homepage, where you can see your available cloud storage, premium packages, and OneDrive settings
Tap on Me -> Settings
From settings, enable Camera upload to start syncing your gallery with OneDrive.
How do I transfer files from Samsung to OneDrive?
To transfer files from Samsung to OneDrive:
Open the OneDrive app on your Samsung
Select files from the bottom of the screen
Tap on the + sign on the top right corner of the screen, and a menu will pop-up
Select Upload from the menu, and your files from the phone will pop-up
Select all the files you transfer to OneDrive, and the files will upload to your OneDrive.
You can then access your files from anywhere by simply logging in to your OneDrive account.
Can I backup my Samsung phone to OneDrive?
Yes, you can backup your Samsung phone to OneDrive. Since OneDrive is replacing Samsung Cloud and becoming the primary Cloud Backup service for Samsung users, you can easily backup your Samsung phone to OneDrive. You can save all of your essential files on the OneDrive cloud for double security.
Does deleting from OneDrive delete from the phone?
If you use the OneDrive Cloud service to store your important files online, this might be good news for you. Deleting any files from your OneDrive Cloud will not delete them from your phone.
Instead, all the deleted files from OneDrive move to Recycle Bin, where you can have a chance to restore them within 30 days after deleting them. To restore files:
Open OneDrive app
Tap on Recycle Bin
Tap on the 3 dots, right next to the file you want to restore
Select restore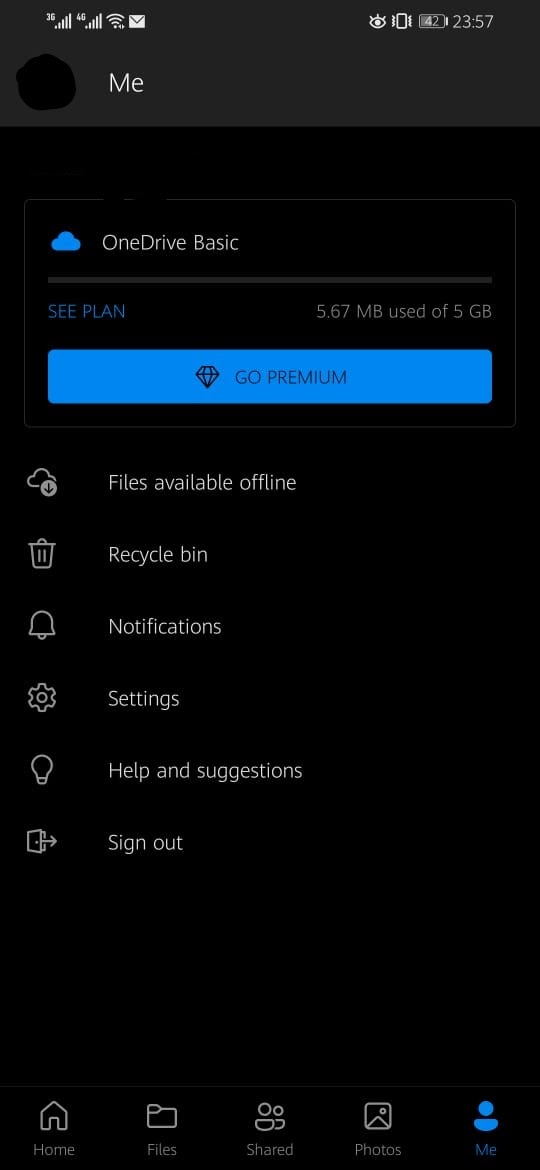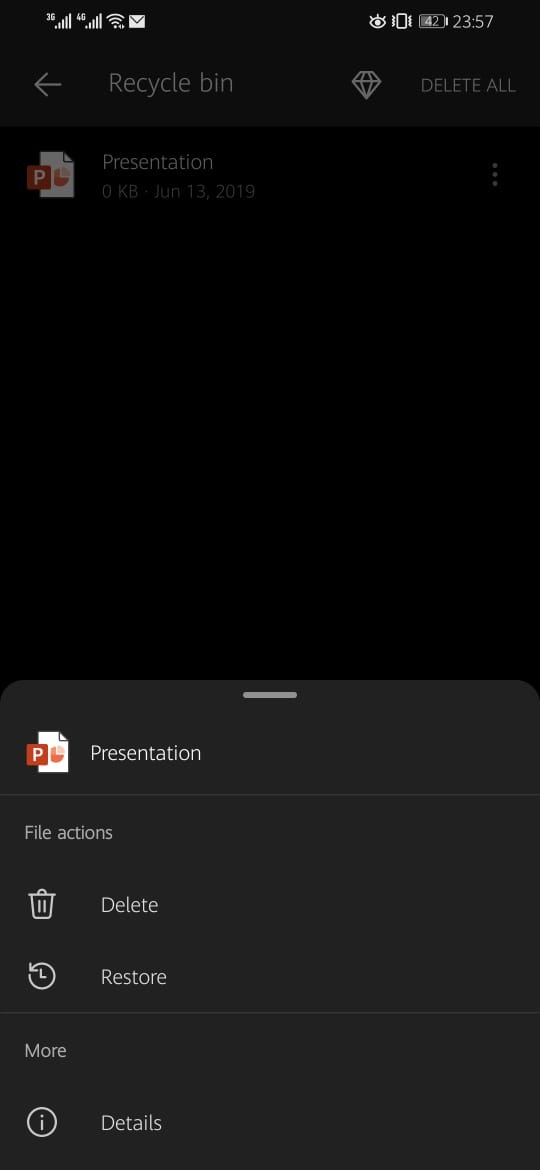 What happens on my devices if I delete a folder in OneDrive?
If you are using your OneDrive on multiple devices, then your OneDrive will have multiple separate folders for all of your devices. Your devices will also have a separate OneDrive folder saved in them.
So, when you delete a folder on OneDrive with one device, you will not be able to find it on other devices.
Does deleting a photo from iPhone delete from OneDrive?
OneDrive for iPhone works the same as it works for Android phones. Deleting any photo from the iPhone will delete it from the iPhone gallery. Still, it will remain to save on OneDrive only if the camera uploads are enabled from the OneDrive app. All of the saved photos on OneDrive can be downloaded anytime.
See also: Can I Use iCloud And OneDrive At The Same Time?
What is Gallery sync on Samsung?
Gallery sync is a Storage service by Samsung. With Gallery sync, Samsung provides users with the advantage of syncing all of their photos and videos directly to OneDrive without any hustle.
These synced photos and videos can be accessed from any device where you are logged in using your OneDrive account.
To enable Gallery/Cloud sync:
Go to Gallery and tap on the 3 dots
Select Settings
Toggle on Cloud sync