A SIM card (SIM is short for "subscriber identity module") is a small removable card that your carrier uses to identify you to allow you to make calls, send messages, and more.
If you transfer your SIM to a new phone, your contacts and other data will transfer with it, but do your pictures transfer with the SIM card?
No, your pictures won't transfer with a SIM card. SIM cards don't have enough storage (only 128-256KB) for storing photos.. Your SIM card can only identify and connect your phone to specific networks, as well as store contacts and some SMS messages.
See also: How to call without a SIM card?
Does switching SIM cards transfer pictures?
Switching SIM cards between phones doesn't transfer photos, because SIM cards cannot store photos.
A SIM card can only store about 250 contacts, a few text messages, and information like your phone number for identifying and connecting a device to the network.
When you switch SIM cards, your photos will remain in the phone's internal storage, SD card, or cloud storage (e.g. Google Photos).
When changing your phone, the contacts and text messages stored in the SIM card will come to the new phone upon inserting the SIM card.
However, your pictures won't be transferred, and you'll need to take separate steps to transfer your photos from one device to another.
This can be via several means such as through an SD card or copying the images to a computer via a USB cable.
You can also backup and store your photos in a cloud service such as Google Photos) to access them across devices.
Will I lose pictures if I change SIM card?
If you change the SIM card in your phone, the pictures and videos stored on your phone storage or SD card won't get deleted.
Similarly, any photos and videos backed up to a cloud service won't be affected by changing the SIM card. This is true on both Android and iOS devices.
The only data you'll lose while changing a SIM card are the text messages and contacts that are saved to it. Before changing your SIM card, make sure to move or copy texts and contacts to your phone storage to avoid losing them.
Will I lose my photos if I put my SIM card in another phone?
You will not lose your photos if you put your SIM card in another phone.
The data including photos and videos remain intact in the phone's internal storage, SD card, or cloud storage even if you transfer the SIM to another phone.
If you insert the SIM card into another phone, the new phone will be able to access your cell service, and any contacts or messages saved to the SIM card will be loaded onto the new phone. However, the photos you had in your old phone's storage and SD card will stay there.
SIM cards can't be used to store data like photos and to transfer them to another phone. Photos are typically kept in the phone storage or memory card so transferring the SIM card to another phone has no effect on them.
How do I know if my photos are saved to my SIM card?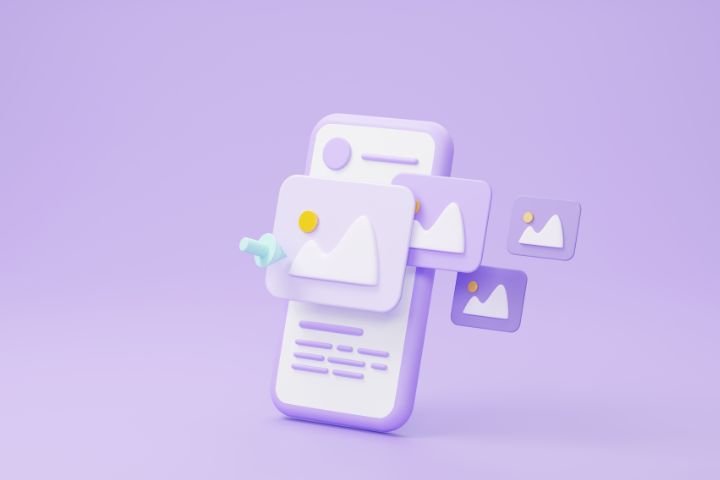 Photos are never stored on a SIM card. Instead, they are stored on the device's internal storage, on the SD card, or in a cloud service.
In an Android phone, you can see your photos through File Manager or a Gallery app on your phone, or in the Google Photos app.
See also: What's the difference between Gallery and Photos?
Can SIM card hold photos?
A SIM card cannot hold photos. Typically, a SIM card only has about 128-256KB of storage capacity, which is just enough to store contacts, a few SMS messages, billing, and network information.
The standard size of an image at 720p (HD) resolution is about 921KB, which is nearly four times the full storage capacity of a SIM card.
Thus, a SIM card isn't capable of storing photos.
Are photos stored on SIM card in Android?
Photos are not stored on a SIM card on your Android smartphone. Photos are stored on the Android phone's internal storage or an external SD card inserted in the device.
They may also be backed up to a cloud storage service like Google Photos.
Are iPhone photos stored on a SIM card?
Like on Android phones, photos on an iPhone are never stored on the SIM card.
iPhone SIM cards are no different from other SIM cards, and don't have enough storage capacity to store photos.
It's also not possible to transfer contacts or other data directly to a SIM from your iPhone (unless you have an older iPhone model).
Photos and other user data are stored in the iPhone main's storage or in a cloud service (i.e. iCloud).
See also: How Do I Know If My Contacts Are Saved On My Phone Or SIM Card?
How to get photos off an iPhone without SIM card?
You can get photos off your iPhone without a SIM card using the following methods:
1. Backup your photos to a cloud service
There are many cloud storage services that let you automatically backup your photos off your iPhone so that you can access them on other devices.
Some examples include Apple iCloud, Microsoft OneDrive, and Google Photos. Here's how to backup photos on your iPhone to Apple's iCloud service:
Make sure that you've set up iCloud on your iPhone and logged in to your Apple ID.
Navigate to Settings > Your Name.
Tap on iCloud.
Under the "Apps Using iCloud" section, tap Photos.
Toggle on "iCloud Photos"
Select either "Optimize iPhone Storage" or "Download and Keep Originals". The former saves storage of your iPhone if it's low on space, while the latter will transfer full resolution photos to other devices..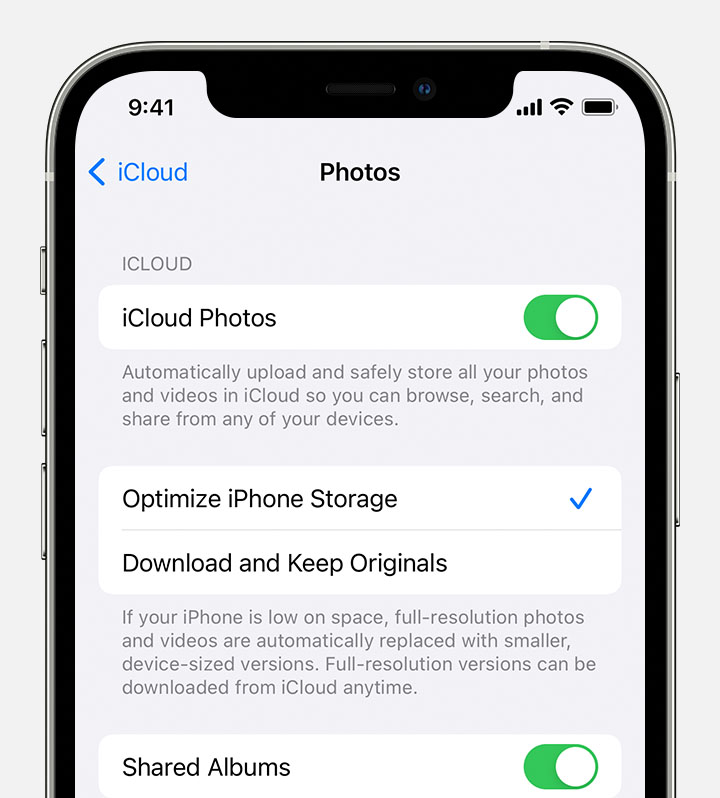 See also: How Do I Download Full Resolution Photos From iCloud to PC?
Once you enable iCloud Photos, your photos are automatically uploaded and backed up to iCloud. You can access and download them on other devices such as PC, Mac, another iPhone, or through the iCloud website, using the same Apple ID.
2. Use the AirDrop feature
You can wirelessly transfer photos from your iPhone to other Apple devices nearby using the AirDrop feature. Here's how to transfer photos from one iPhone to another:
Turn on Wi-Fi and Bluetooth on both devices, making sure Hotspot is disabled.
Go to Settings > General > AirDrop.
Select who you want to transfer photos to by choosing "Contacts Only" or Everyone. Do this on both iPhones.
Open the Photos app and choose the photos to transfer >
Tap the Share icon > AirDrop.
On the next screen, you should see the other iPhone device with AirDrop enabled. Tap on the target device or ID.
The other iPhone will be prompted to accept or decline the photo transfer. Tap Accept and the photos will be transferred to the Photos app on the other iPhone.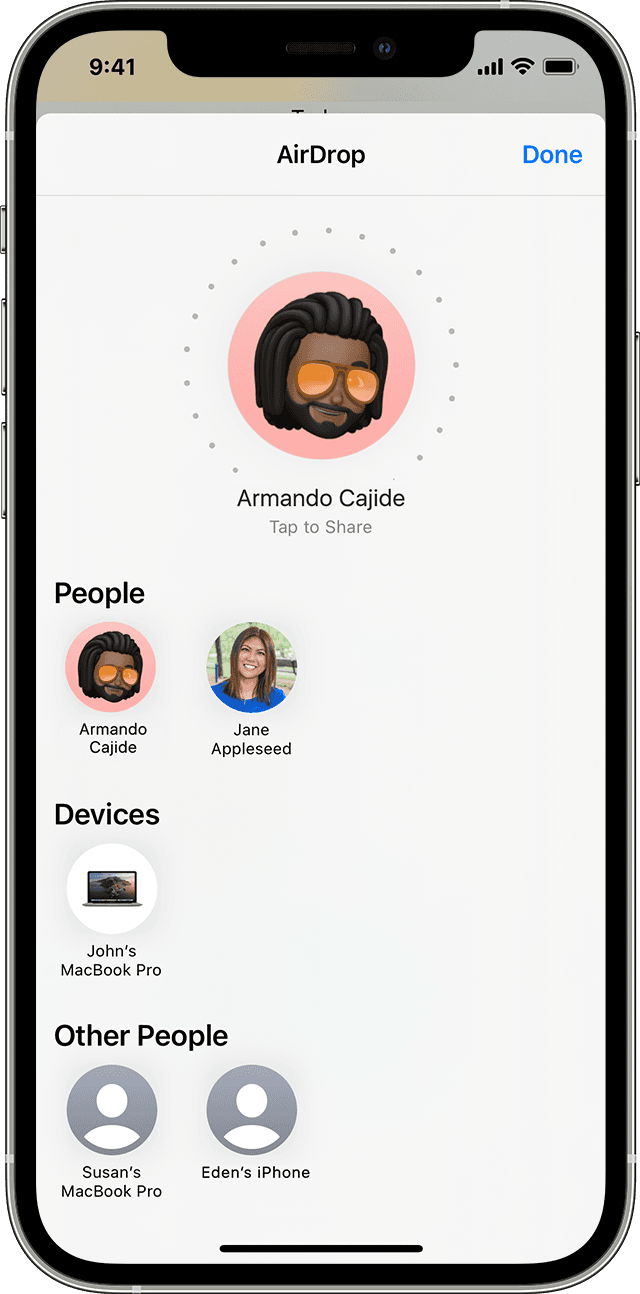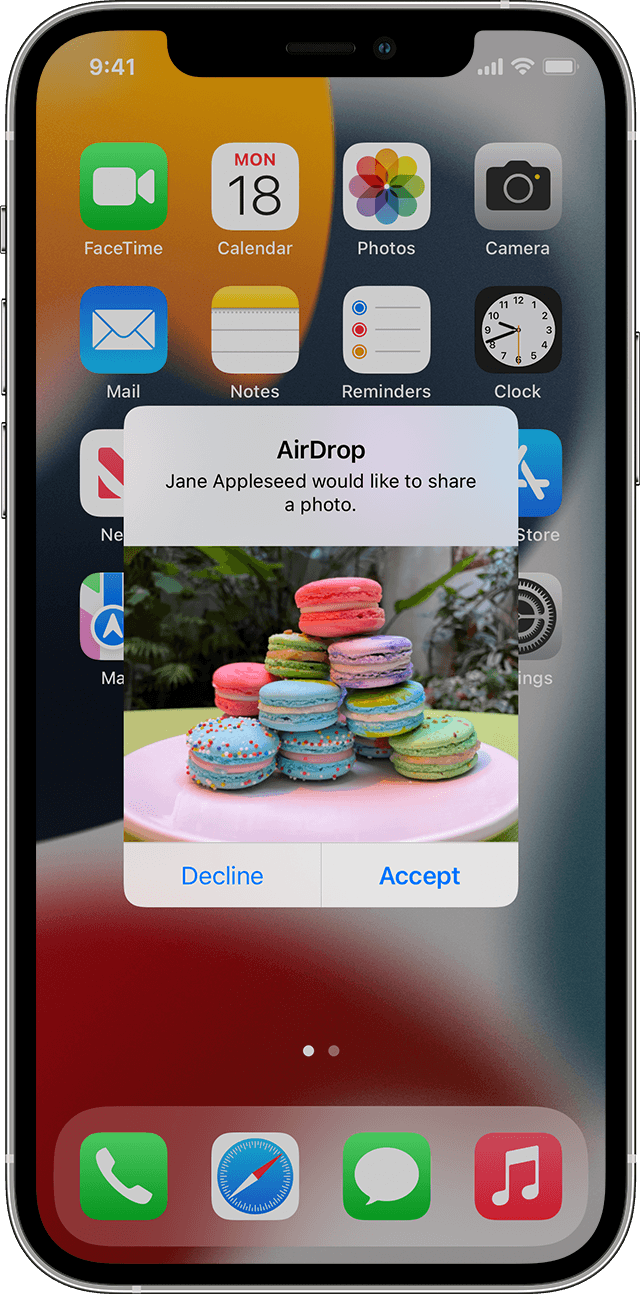 See also: Does AirDrop use data?
3. Transfer the photos to a PC
You can also transfer the iPhone photos to a Windows PC as follows:
Connect the iPhone to the PC with a USB cable.
If prompted by your iPhone, unlock it with your passcode.
If prompted by the iPhone, Tap Trust or Allow to grant the computer access to the photos.
Open the Photos app in Windows 10.
In the Photos app, go to Import > "From A Connected Device" and follow the instructions. Select the photos and choose the location to save.
Wait as the photos are being transferred.


For the above method to work, the photos must be on the iPhone's storage as opposed to in cloud.
How do I transfer my photos to my new phone?
There are several methods for transferring your photos from your old iPhone to a new iPhone, including:
Using the AirDrop feature to wirelessly transfer photos from the old iPhone to a new iPhone (see preceding section)
Restoring data (e.g. photos) from your old iPhone to the new iPhone via the iCloud backup during the setup process.

This option will appear automatically during setup, and requires you to use the same Apple ID on the new phone and the old one.

See also: How To Restore Old Backup On iPhone?
Connecting the old iPhone via data cable to computer (e.g. a PC) and backing it up through the installed iTunes software; the backup can then be restored via iTunes to a new or newly erased iPhone by connecting it to the computer with a USB cable Sending the photos via an email to yourself on the old iPhone. Simply add the photos as an attachment and download them after receiving the email on the new iPhone.

Keep in mind that depending on your email provider, there may be limits on how much you can send at one time.
How to transfer photos from SIM card to phone?
it's not possible to transfer photos from a SIM card to a phone, because a SIM card can't store photos. They are typically stored on the phone memory or an SD card.
You can sync your phone to a cloud storage service like Google Photos or iCloud to access the photos after backing them up there.
For Android phones, you can also copy the photos from your source phone to the SD card, insert the SD card into your target phone, and copy the photos to internal storage.
For both iPhones and Android devices, you can transfer photos to and from a PC via a USB cable.
How do I get pictures off my old SIM card on my iPhone?
You can't get pictures off your old SIM card to your iPhone as the SIM card doesn't store pictures.
See section "How to get photos off an iPhone without SIM card" earlier.
How to transfer photos from Android phone to SIM card?
You can't transfer photos from an Android phone to a SIM card due to insufficient storage space.
You can transfer photos from your Android device to an SD card, another Android device, or a computer.
Transferring your photos to an SD card won't remove them from Google Photos cloud storage.
Here's how to transfer photos to an SD card using the Google Photos app as an example:
Make sure the SD card is inserted into your Android phone.
Open Google Photos > go to the Library tab.
Tap on the desired folder > long press on a photo then select all the photos to move.
Tap on the three dots. Select "Move to Folder".
Choose Allow when asked for access permission.
Go to SD Card Folders > New SD Card Folder.
Enter a folder name > tap Create.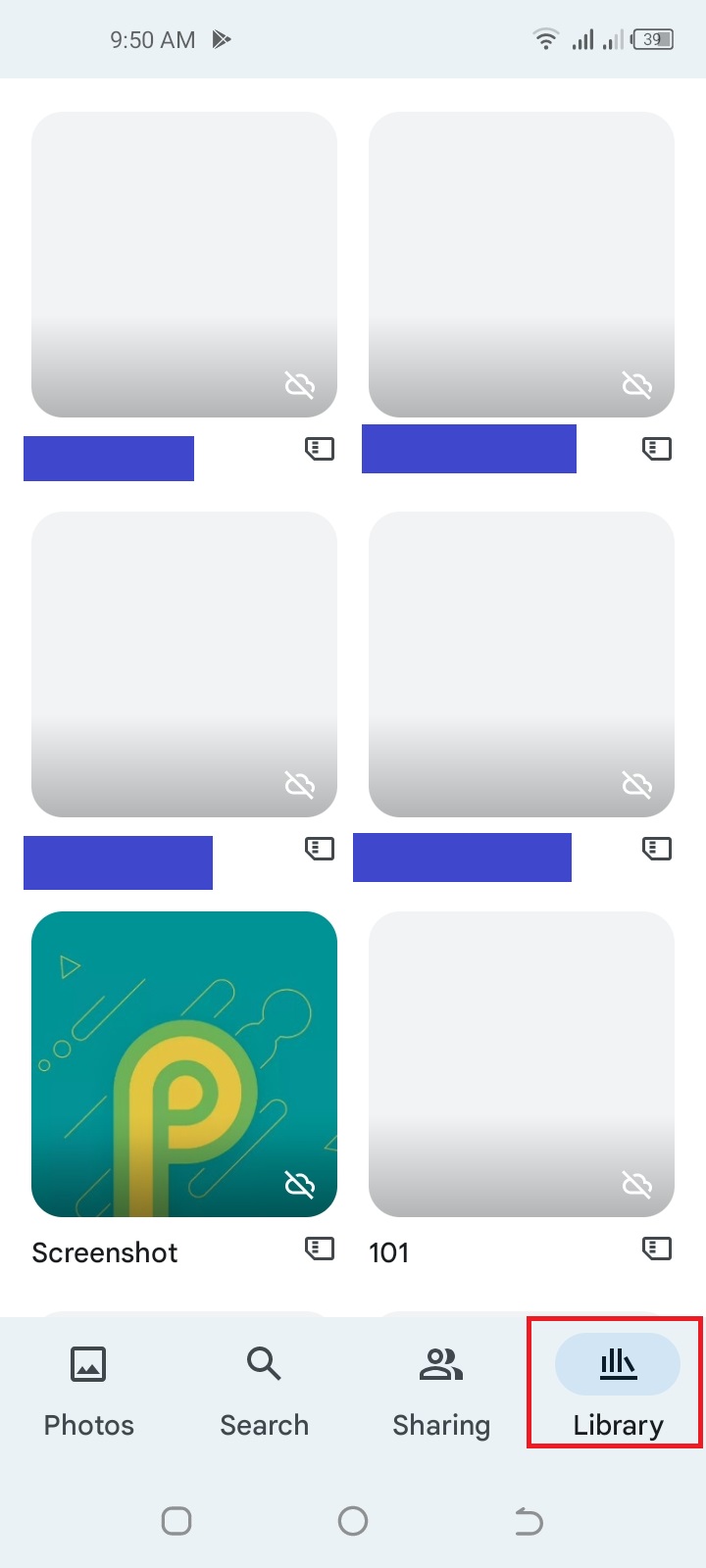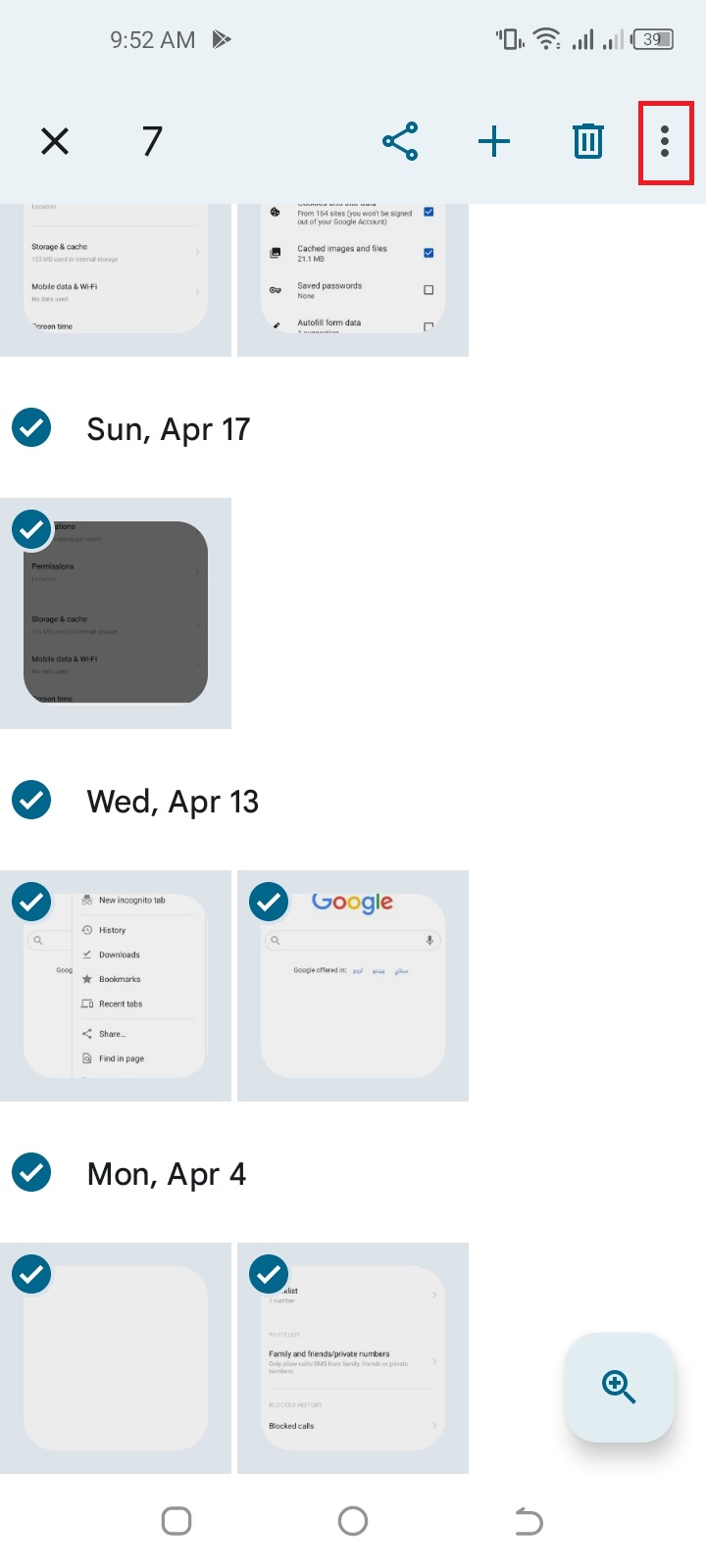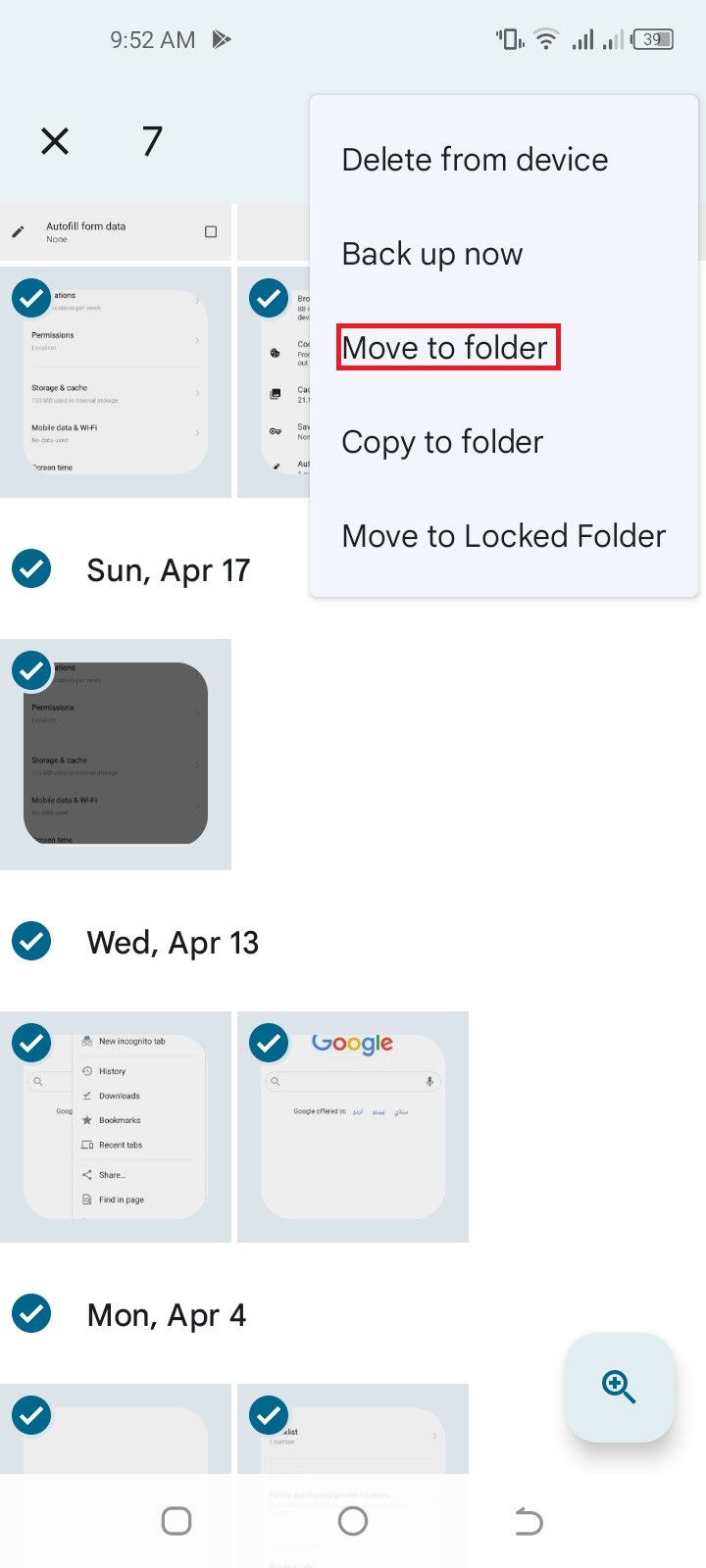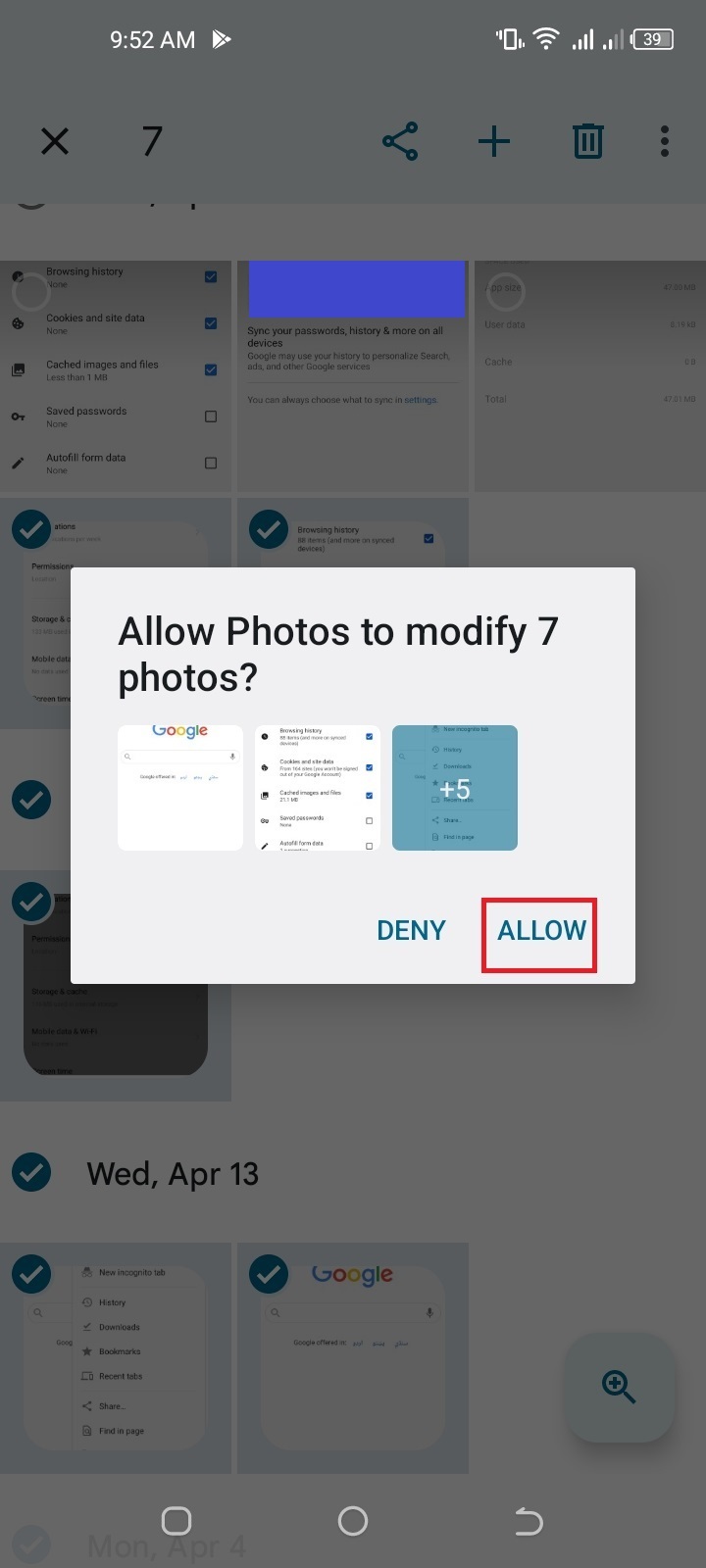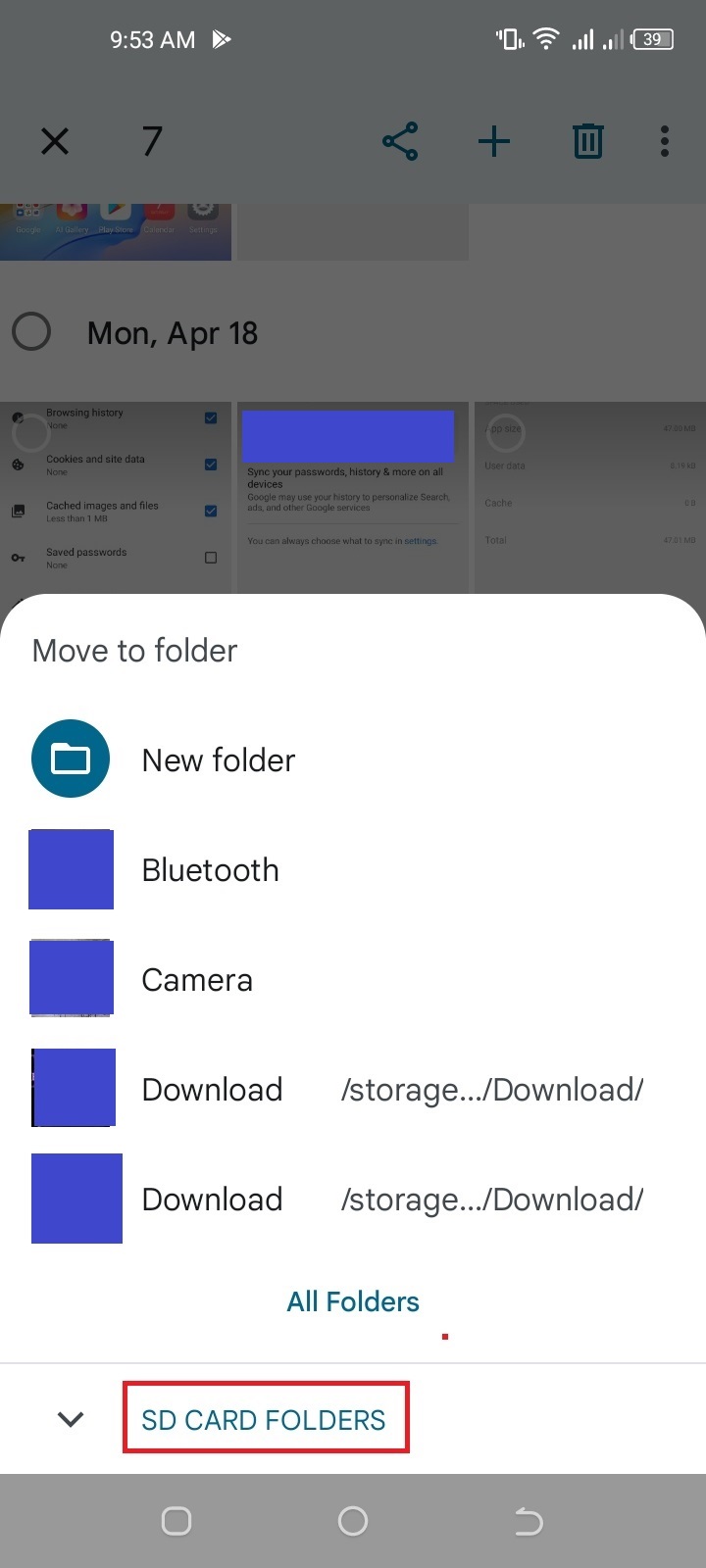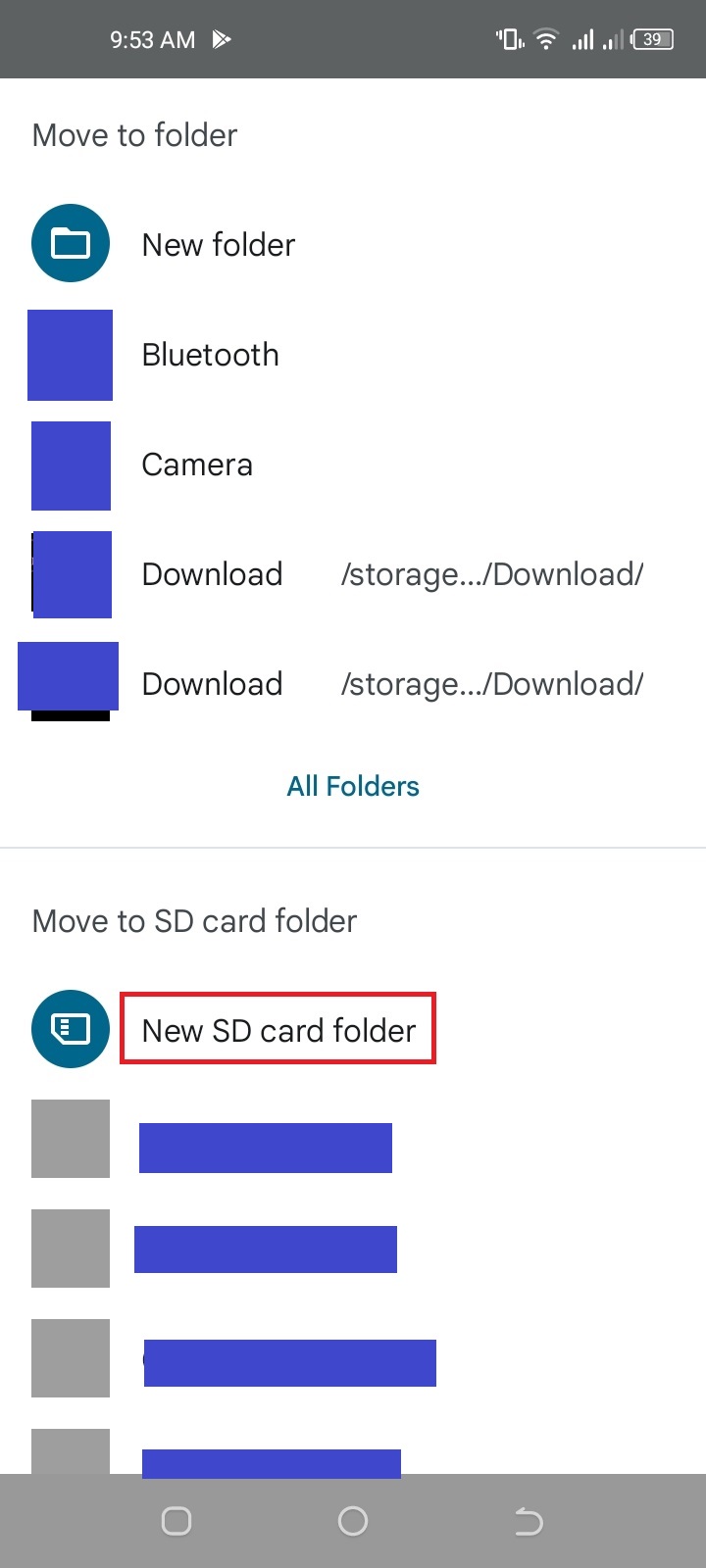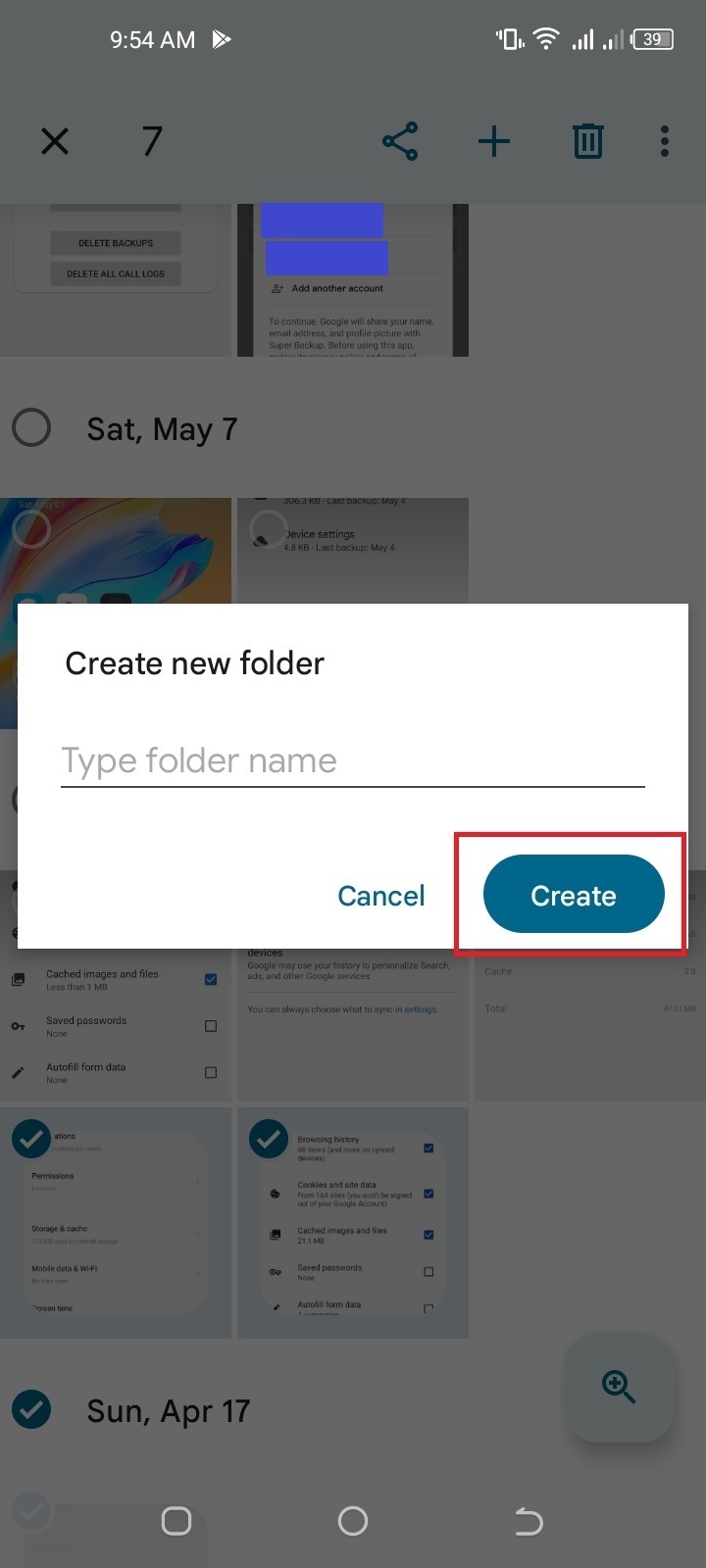 How do I transfer my photos from my iPhone to my SIM card?
It's not possible to transfer photos from the iPhone to the SIM card. The SIM card can only store contacts.
You can look for other methods for photo transfer such as:
Backing up the photos to a cloud service (e.g iCloud)
Sending the photos to other Apple devices via the AirDrop feature
Transferring the photos to a computer from your iPhone
See the section above "How to get photos off an iPhone without SIM card".