Gboard is one of the prime keyboards that offers users a ton of features such as Predictive Search, Speech to text, Gifs, Emojis, and more. However, users often complain that Gboard uses too much data. Why is that?
One of the main reasons which lead to excessive usage of data is the features of Gboard being turned on in the background. Some of the features that use most of the data are GIF Key and Predictive Search. This can be avoided by turning them off or Uninstalling Gboard and then reinstalling it.
Read on to learn more on how to stop Gboard from using too much data, and why it is still better than other keyboards.
What is Gboard used for?
Gboard is basically a virtual keyboard developed by Google for smartphones. Its features include:
glide typing
Emojis Search
GIFs
Predictive search
Google translator
and more.
Most android phones have a built-in Gboard set as the default keyboard, and in case your phone does not have this keyboard by default you can download it from the Google store.
With over 1 billion downloads, Gboard is a very popular virtual keyboard developed by Google for smartphones. Some of the top features of Gboard includes:
Glide typing:
A convenient and faster way of typing with just hovering your fingers from letter to letter.
Emojis Search:
Gboard hosts a variety of emoticons for its users. Not only can you select and send an emoji from a library of 1000s of emojis, you can even create your own emojis as well.
GIFs
With Gboard, you can send animated stickers with just a press of a button and get a little creative with your messages.
Predictive search
Over time, Gboard learns your writing habits and the words you use and based on your usage, gives you suggestions for the words/phrases that you might want to use.
Google translator
A built-in translator that can come in handy when you are traveling abroad or talking to a foreigner.
Overall, Gboard is the best keyboard app available on the Play Store and that's why most Android phones have Gboard set as their default keyboard. If your smartphone does not have this keyboard installed, however, it can easily be downloaded from the Google store.
Do I need a Gboard on my phone?
Most basic keyboards have all the features you need for typing text, but in case you want to access more advanced options, you should go for Gboard as it has all the modern features such as text by voice, handwriting, sliding your fingers from letter to letter or sending emojis, and sending Gifs to other people.
Moreover, it features the speech-to-text option and allows you to translate your text from one language to another without searching it on the google search engine.
See also: How to turn off TalkBack?
How do I stop Gboard from using data?
To stop Gboard from using data, you can turn off GIF Key, and/or Predictive Search from the Gboard settings. Here is the step by step guide to disable them:
Open phone settings and select the general management tab if you are using a Samsung phone, or the "System" tab if you are using any other brand.
In the Language and Input option, tap on the Gboard, and then select "Preferences".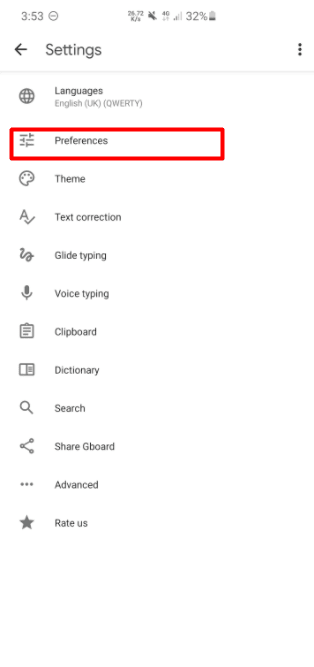 If you want to turn off the predictive Search, click on the Search tab and then disable the predictive Search
To turn off the Emoji stickers, click on the Preference option and then disable then toggle off the Emoji stickers key.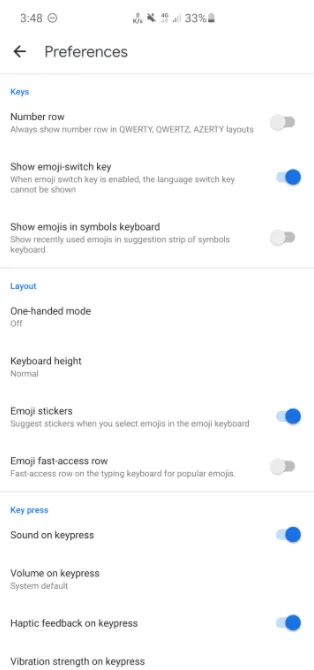 If Gboard still uses too much data, you can try uninstalling and reinstalling it; this will turn off all the features running in the background, which may solve the problem.
Why does Gboard store so much data?
The reason why Gboard stores so much data is because Google wants to do the diagnostic of the usage information and then use that information to learn the habits of the users to give them better suggestions in text.
However, it only stores data if you have enabled that option in the Gboard settings.
If you don't like the personalized suggestions of Gboard, you can always restrict the permissions given to the Gboard from the Gboard settings.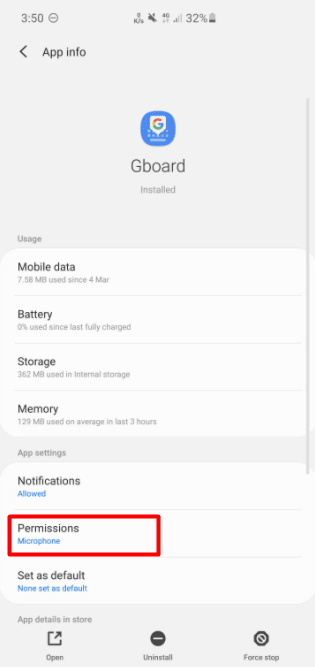 Why do keyboard apps collect data?
Many keyboard apps collect data because they want to implement predictive entry, gesture, or swipe interpretation. This data is saved into the cloud storage of these apps so that every time you start typing, the predictive entry feature or swipe interpretation feature can save you some time.
Why does Gboard need full access?
Gboard needs full access to your information because it wants to help you and save your time whenever you are using the keyboard app. For instance, google requests permission to access your SMS texts in order to provide you with improved suggestions for your specific writing style.
The basic idea behind collecting user data is to provide personalized search results based on their interest to improve the overall Android experience.
Why allow Gboard to record audio?
Unlike other keyboard apps, Gboard has an in-built speech-to-text function that works really well. If you are one of those who like this feature or perhaps in some cases, simply feel too lazy to type, this feature is a perfect fit.
If you intend to use this speech-to-text function, you must allow access to the microphone.
One thing worth mentioning here is that allowing Gboard to record audio is completely optional and if you don't intend to use the speech-to-text function, you can easily turn it off.
How to clear Gboard data
To clear the data in Gboard, you need to follow these steps
Open your Phone's settings and find the Apps option.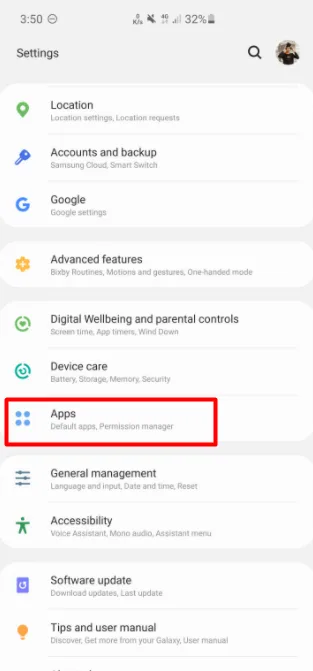 Scroll down to find the Gboard app from the list and tap on it.
Once you are in Gboard settings, open the storage section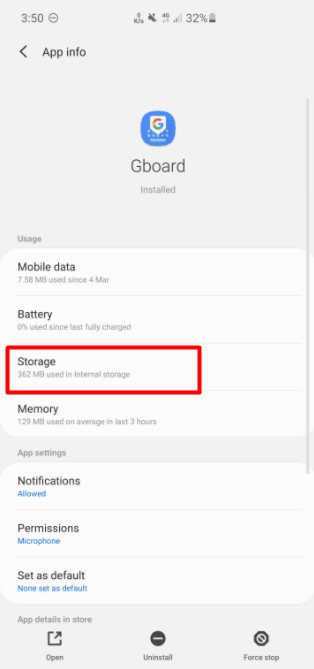 Tap "Clear data" and then "yes" when the system asks for confirmation.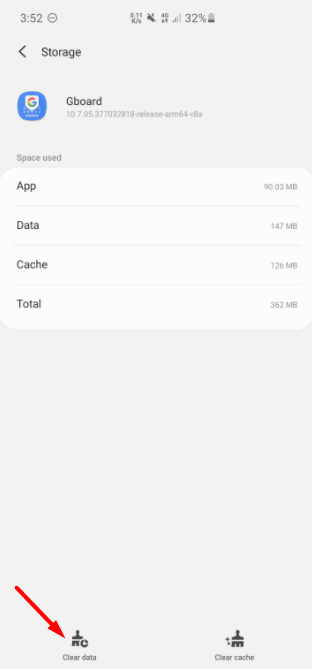 Why did Gboard remove the search?
Gboard had an in-built search feature that let the users search for anything on Google without the need for visiting Google.com. In April 2020, however, Google removed the search option for users in the new update, which was then considered as an accident because the feature affected both Gboard's stable and beta channels.
The G button was removed from the older versions of the app as well, however, which seems to show it was a deliberate move from Google – the latter didn't make any public comments.
Is Gboard better than Swiftkey?
Gboard is faster and better than Swiftkey due to its ability to learn users' habits more quickly. Gboard also offers you features, e.g.
direct access to Google search from the keyboard
GIF and Emojis search option in the keyboard
Predictive text, etc.
On the other hand, Swiftkey has:
A more extensive gallery
Copy & paste to clipboard feature
Better customization.
However, Swiftkey also has specific problems such as:
Convoluted settings menu
Slow typing
Does not support outside sticker packs like Gboard.
All in all, users generally consider Gboard a better option.
Is Gboard better than Samsung Keyboard?
Samsung Keyboard provides its users with tons of features, such as:
Word Prediction
Auto-correction
Flow typing
Clipboard
Custom Symbols
Bitmoji
Basically, the Samsung keyboard brings simplicity to the mobile keyboard, and it is a good option for people who just want the job done.
On the other hand, Gboard offers more tech-savvy features to its users such as:
Incognito mode
Combined searches
predictive text
Different themes, styles
Control of keyboard typing features.
All in all, whether you choose Gboard or Samsung keyboard boils down to personal preference.
Check out this in-depth comparison of Gboard vs Samsung Keyboard
How do I delete the Google keyboard history?
To clear the Gboard data history, you need to follow these steps:
Open the Gboard settings from the app and select the "Advanced" option.
Click on the "Delete learned words" and tap yes to provide further confirmation.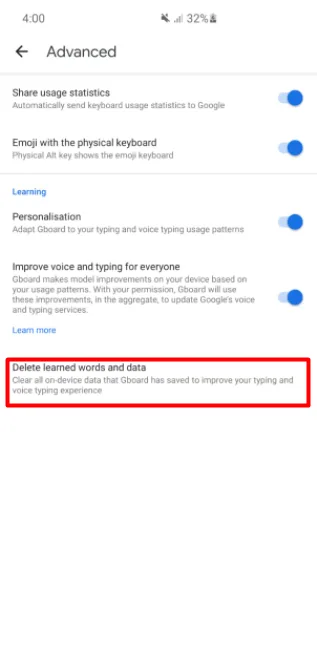 How do I uninstall GBoard?
To uninstall the Google Keyboard from your phone, you need to follow these steps:
Open phone settings and scroll to the Apps option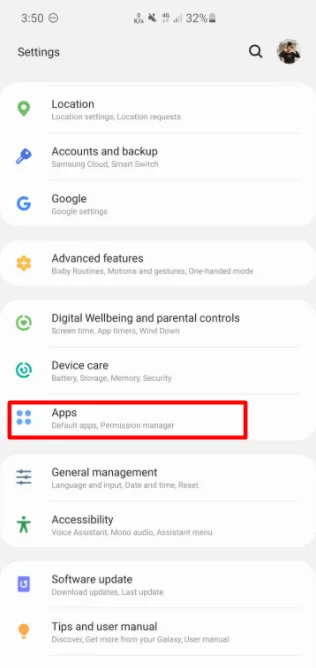 Click on the Apps option, and there you will need to find the Gboard app by scrolling down the list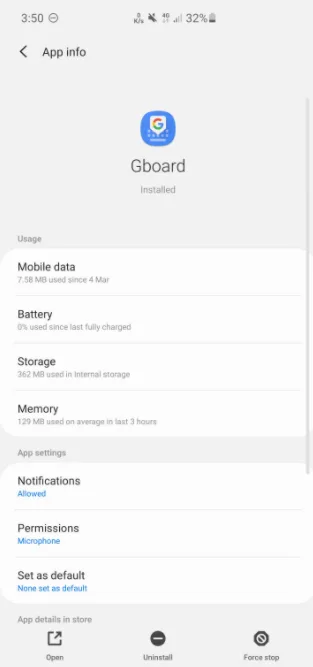 Select the Uninstall button, and for confirmation, click on the YES button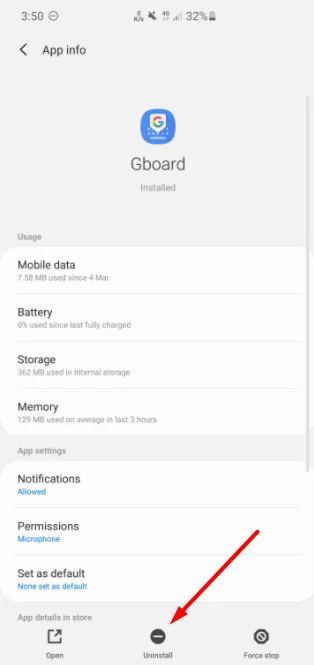 After confirmation, the Google keyboard will be deleted from your phone within a few seconds