One of the most basic purposes of a smartphone today is to be carried and used on the go, typically in a pocket or a bag. In this regard, you may like to know about the Pocket mode feature on your devices and why it can be useful.
Pocket mode uses a mobile's proximity sensor to turn off the touch gestures and block the screen, fingerprint scanner, and power button. Its purpose is to avert accidental touches, thereby avoiding unlocking the screen and starting and using apps and functions like dialing.
I have also covered here how to enable and use Pocket mode in devices of different manufacturers along with how it can affect the battery.
See also: How Do I Lock My iPhone Screen During A Call?
What is Pocket mode?
The Pocket mode is a handy feature that you will find in different smartphone models. Its purpose is to avoid incorrect usage of the touchscreen while the mobile device is in your pocket or bag.
In other words, it helps to avoid unnecessary or random starting or use of various apps and functions by avoiding accidental touches to the touchscreen or the fingerprint scanner.
Pocket mode in relation to proximity sensor and touch gestures
The Pocket mode on a smartphone relies on the proximity sensor, usually located on the top of the device on the front and next to the earpiece. When you put the device in the pocket of your pants, for example, the phone comes into contact with the cloth.
In this situation, the proximity sensor will disable touch gestures and will block the screen along with the fingerprint scanner and power button.
If the power button is pressed while the phone is in your pocket, the phone will display information that pocket mode is enabled and will not allow the screen to unlock.
Why does my phone keep pocket dialing?
Pocket dialing refers to making accidental or random calls while a user's device is in his or her pocket. When the call recipient answers the call, he or she hears nothing but background noises happening in the caller's surrounding area.
While pocket dialing can be a source of frustration both for the recipient as well as for the person carrying the phone, here are the common reasons why this happens:
The phone is kept unlocked in pocket
Many people have a habit of keeping the phone in their pockets with the screen still on. This can easily be the cause of unwanted calls.
The phone doesn't have a screen lock
If you haven't set up a screen lock option for your devices such as password, face unlocking, or fingerprint, that can lead to the screen turning on while the phone is in the pocket. This in turn could lead to access to the calling app and hence unwanted calls.
Double-tap to wake is enabled
Your phone could have a double-tap to wake option enabled and this leads to the screen turning on in the pocket when it comes into contact with the cloth. This option means that the screen is turned on if touched twice and may lead to pocket dialing without your notice.
Smart Lock feature is on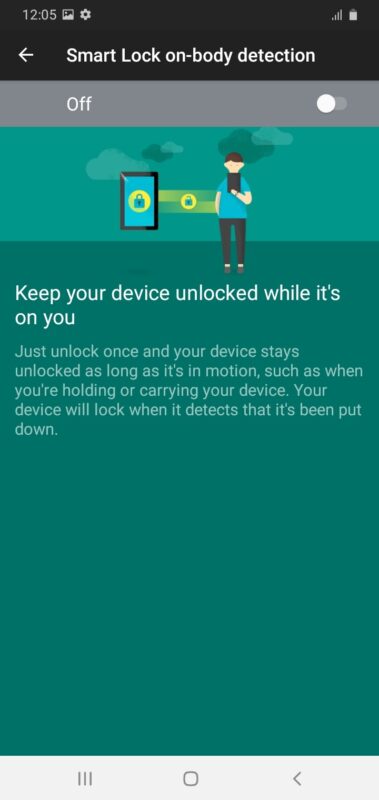 It's also possible that the Smart Lock feature (more specifically on-body detection) is enabled on your Android device. Smart lock keeps your device unlocked while you're moving (after you unlock it), and will lock it again once you put the phone down.
This feature aims to let your device remain unlocked when kept in a bag, pocket, or a trusted location while it's on you and could account for placing unnecessary or random calls.
How do I stop my screen from turning on?
Keeping in view the above reasons that can lead to pocket dialing, here are the few things you can do to stop your phone's screen from turning on.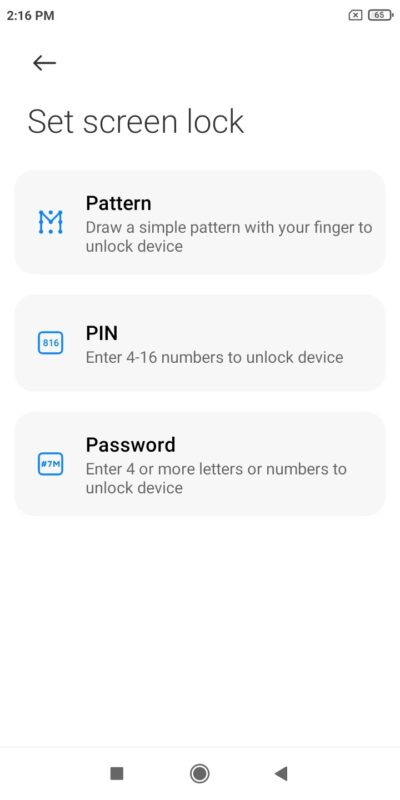 Turn the screen off by pressing the power button before keeping the phone in your pocket.
Set up a lock screen option on your phone.
Disable double-tap to wake and on-body detection features on your phone. Depending on the Android phone you have, these settings may be found in the Lock screen and Security section of the Settings app.
Enable and use Pocket mode.
Keep reading to find out how to activate and use Pocket mode on smartphones belonging to different companies.
How do I use Pocket mode on Xiaomi?
Xiaomi provides several features such as pocket mode as part of MIUI which is the Android skin on its devices.
Turn on Pocket mode on Xiaomi
Here are the two ways to turn on Pocket mode on devices that are running the latest version of the interface i.e. MIUI 12.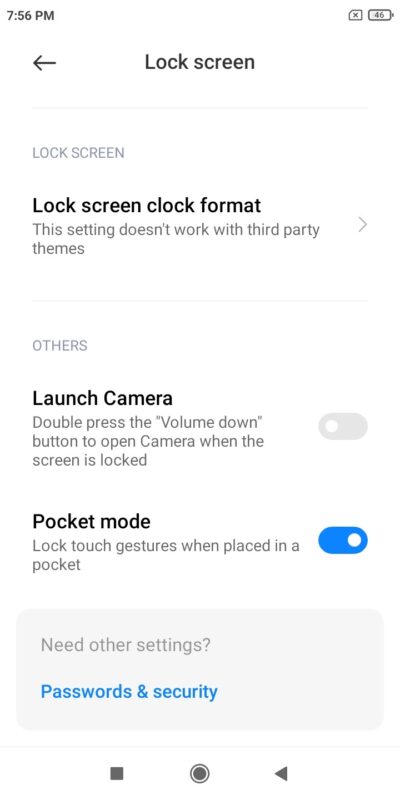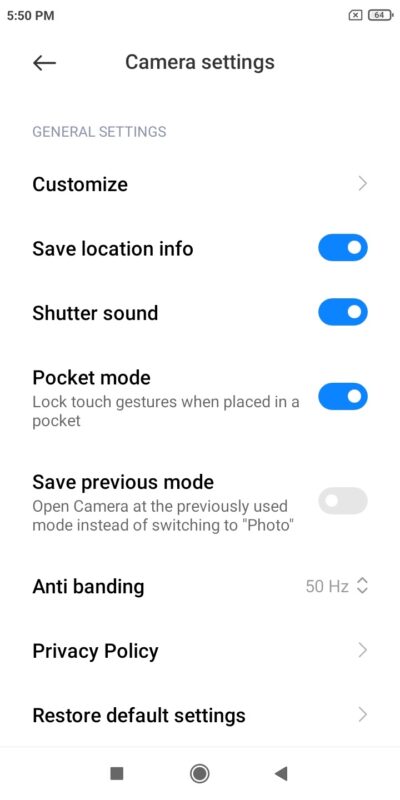 Via Settings
Go to Settings.
Scroll down. Tap on Lock screen.
Scroll down again and come to the section named "Others" where you can find an option called Pocket mode.
Toggle it on to turn on the Pocket mode.
Via the Camera app
Launch the camera app and tap three horizontal lines on the top right. Then tap Settings.
Scroll down to find the option named Pocket mode.
Toggle it on to enable the Pocket mode.
Pocket mode applications on Xiaomi
By turning on this mode, you can easily lock the touch gestures of the phone when it's placed in a pocket. Functions such as making a call and starting any app can be disabledon your Xiaomi phone as described previously.
If pocket mode is turned on and the power button is pressed while the phone is in your pocket, you will get a message on the screen that says don't cover the earphone area.
This message means that the proximity sensor (located close to the earpiece) has detected space shortage around the screen and accordingly cautions the user about it. This helps to avoid unlocking the phone by accidental touch.
By turning on this mode you are also in control of the fingerprint scanner if it's enabled. For instance, if it's a side-mounted fingerprint scanner, there may be chances of touching it constantly if it's in your pocket.
This implies that by continuously touching the sensor, the phone may detect that someone is trying to access the phone and even may result in factory resetting the device. Therefore, the Pocket mode prevents and protects your phone from this situation.
How do I use Pocket mode on OnePlus?
Like other smartphone companies, OnePlus also provides options like Pocket mode in the latest version of OxygenOS i.e. OxygenOS 11 for its smartphones.
Turn on Pocket mode on OnePlus
Here is the procedure to turn the mode on OnePlus devices:
Go to Setting > Utilities
Tap the Pocket Mode toggle on
Pocket mode applications on OnePlus
The Pocket mode feature on OnePlus devices provides the same functionality as compared to devices like Xiaomi and Samsung. It helps to avert accidental screen touches and fingerprint operations when the device is in your bag or pocket.
How do I use Pocket mode on Realme?
Realme has provided a convenient and useful Pocket mode in Realme UI 2.0 which is the current interface on Realme phones.
Turn on Pocket Mode on Realme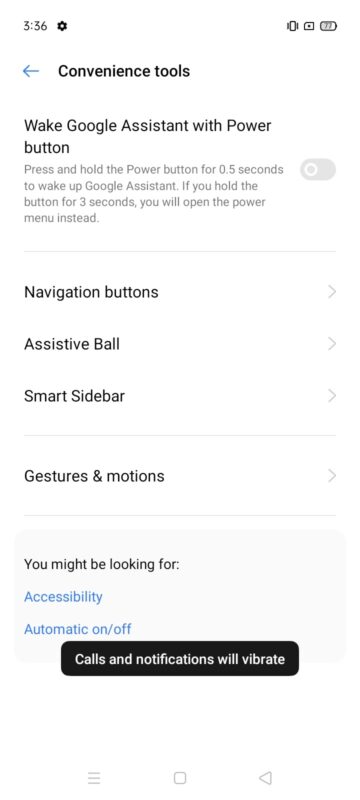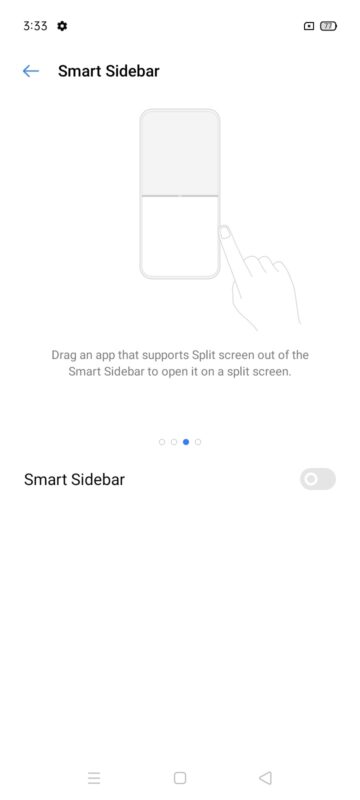 Here is the method to turn on Pocket mode on Realme phones.
Open Settings and go to Convenience tools.
Select Smart Sidebar and turn the toggle on.
Open Smart Sidebar and tap on the Plus (+) icon.
In the Tools section, choose the Pocket mode option and select Done.
Pocket mode applications on Realme
The usage of Pocket mode is a bit different on Realme phones with Realme UI 2.0. Many Realme users like this feature.
While watching a video like on YouTube or other video streaming app, you can choose Pocket Mode in the Smart Sidebar. The screen will turn off so you can keep listening to the video without the need to turn the screen on.
How do I use Pocket mode on Samsung?
Samsung provides Pocket Mode option in its latest interface (i.e. One UI 3.0) for Galaxy devices. However, the mode's naming is a bit different as compared to other devices.
Turn on Pocket mode on Galaxy Devices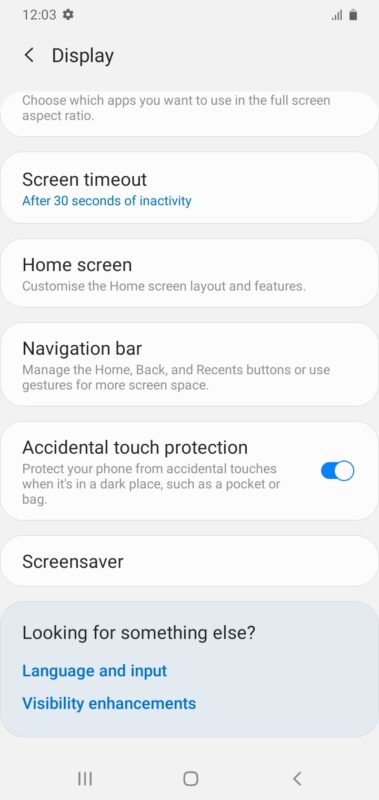 Here is the way to turn on Pocket Mode on Samsung Galaxy devices with One UI 3.0:
Head over to Settings.
Tap on Display.
Come down and look for a setting named "Accidental touch protection".
Tap the toggle to turn the setting on.
Pocket mode applications on Samsung
Turning on the Accidental touch protection setting provides the same function as other devices when the phone is placed in a dark place such as a bag or pocket.
It also prevents unnecessary access to the fingerprint sensor irrespective of its position. As the sensor comes into contact with the cloth constantly, this setting serves as a protective function.
How do I turn off Pocket mode?
Pocket mode is a convenient feature and experts advise turning it on especially while traveling. However, the feature can also be turned off if you don't need it.
For devices of smartphone companies like Xiaomi, OnePlus, and Samsung, the mode can be turned off simply with the tap of a toggle in the respective settings as described above.
For Realme devices, you can simply press the power button and unlock the device to return to the video you were watching on Youtube or other video streaming applications.
How do I get rid of Touch to Wake?
As stated previously, "touch to wake" or more specifically "double tap to wake" is a common cause for pocket dialing. Depending on the smartphone manufacturer and model, you need to disable this setting.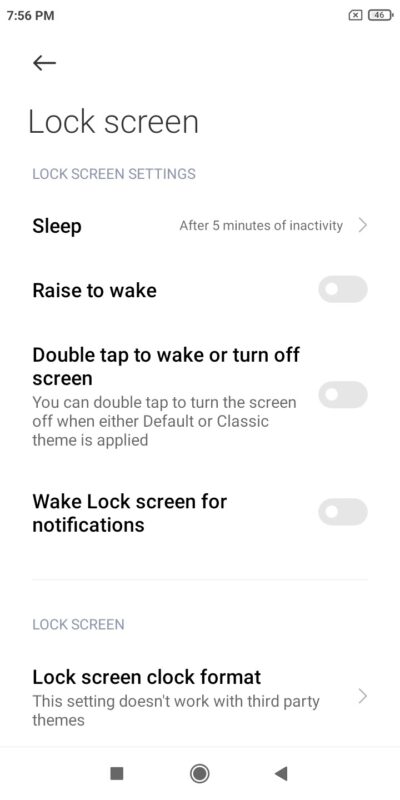 Here's a general method to disable this:
Tap Settings.
In the search box of Settings, type double-tap or wake to find a setting called double tap to wake. You will typically usually find this setting under the "Lock screen" or "Motion and gestures" section.
Find the setting and disable it bytoggling it off.
Why is Pocket mode not working in OnePlus Nord?
If you own a OnePlus Nord device, you may find that Pocket mode is not working even if it's enabled. There could be different reasons for this issue such as:
A recent OS update.
The tempered glass screen protector obstructs the proximity sensor.
The proximity sensor is not functioning.
Things you can do
Download and install the latest OS update if available.
Change your tempered glass screen protector.
Turn off the Pocket Mode for some time and then turn it on.
Check if the proximity sensor is working by using an app such as Sensor Test or similar from the Play Store.
Try to reboot your OnePlus Nord device.
Does Pocket mode save or drain the battery?
Pocket mode in different smartphone models doesn't drain the battery very much and can even help to save and increase the battery life.
This is because it prevents the screen from turning on by touch gestures or the fingerprint sensor, which saves battery.
In contrast, a constantly operating screen or an unwanted call made while the phone is in your pocket can warm up the phone and lead to more battery consumption.
Also, the proximity sensor consumes very little battery as compared to other sensors such as the accelerometer. So the amount of battery drain due to the proximity sensor is very small compared to the touchscreen randomly turning on while in a pocket or in a bag.
What is the best Pocket mode app?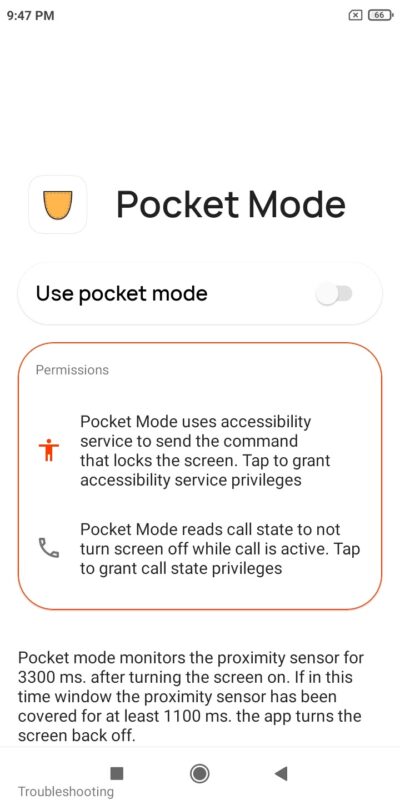 Pocket mode is a feature that is provided by different smartphone companies as part of their different phone models. However, if you are using an older Android phone, this feature may not be present.
Though you will not find a variety of apps on the Play Store dedicated to providing the feature, one such app is "Pocket Mode: Prevent accidental clicks". It's an open-source and free app without any ads.
The Pocket Mode app works by checking the proximity sensor for a fraction of a second after the screen is turned on. The app turns the screen off if it detects that proximity sensor is covered for a fixed period at this time.
Note that the app needs some permissions to be granted for usage. It's a regularly updated app even though it has relatively low ratings.