Considering getting an Apple Watch to monitor your running workouts? If you are going to follow a workout program, the accuracy of the steps taken, distance traveled, and burned calories metrics is important. How accurate are the Apple Watch workout metrics?
See also: Can You Shower With An Apple Watch 7?
Are Apple Watch running form metrics accurate?
The Apple Watch is able to precisely track your running workouts, providing metrics that are impressively accurate. The watch provides metrics for outdoor workouts with almost no deviations from actual numbers. However, for indoor workouts the data comes with some errors.
Apple Watch 2 and later models use an accelerometer, a gyroscope and GPS for its workout metrics. These built-in instruments precisely track body movements and real-time location.
An algorithm then combines the measurements to calculate total steps and distance, with insignificant deviations from actual total steps and distance.
The workout monitoring technology has improved with each Apple Watch Series release. With the release of Apple Watch 5, the deviation in total steps and distance traveled has been around 0.3%.
Apple incorporated this into the Workout and Activity app providing running metrics like: Cadence, Pace, Rolling Mile, Stride Length, Ground Contact Time, Vertical Oscillation, Running Power, and Elevation.
All Series, including the 1st generation, have a heart rate monitor as well. The watch uses light-sensitive sensors to monitor the blood flow in your wrist. While the motion and location tracking metrics have been extremely accurate, the heart rate monitor can vary in terms of accuracy.
The accuracy of the heart rate monitoring depends on how tight the watch is on your hand. Loose wear combined with movements disrupt the accuracy of the measurements. The heart rate monitoring reaches its full potential when the watch is used with a chest strap.
This inaccuracy with the heart rate can lead to minor deviations with the total calories burned in the Activity app. This is nothing significant since the estimates are mostly calculated combining your personal information like Age, Height, Weight, with the running metrics.
Using Apple Watch for running
Apple's Workout app has many metrics that you may not be familiar with. The metrics can be confusing for new users.
The Workout app offers features like Outdoor Run, Indoor Run, Outdoor Walk, Hiking, Swimming, Multisport, etc. When running, you will mostly use the Outdoor Run and Indoor Run features.
When starting your run, open the Workout app, and select Outdoor Run or Indoor Run, depending on whether you are running outside or on a treadmill.
If you want to set a burned calories goal or a distance goal, select Open Goal, and customize your goal.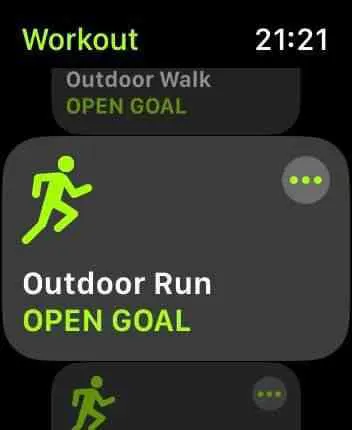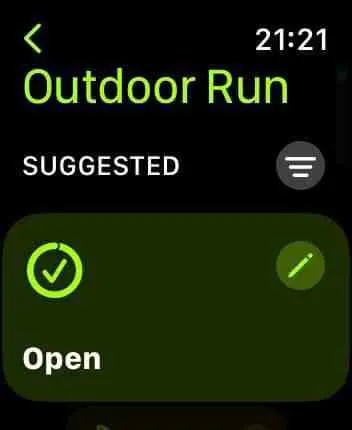 Once you select a feature, the app will start monitoring after a 3-second countdown. As you run, your watch will show metrics for total steps, distance, calories burned, cadence, rolling mile, and current heart rate.
If you set a goal, your watch will notify you when you complete that goal.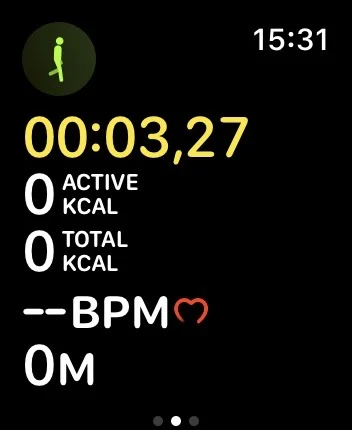 To finish your workout, swipe right on your watch and selecting End. The Apple Watch will show you a summary of the running metrics.
You have the option to edit the active metrics you see on your watch. In my case, I've removed "Current heart rate" and "Calories burned" as I'm not interested in those metrics. I wanted to monitor total distance, stride length, and cadence, so I only kept these in the active metrics.
To edit the active metrics, open the Workout app on your watch. Scroll to Outdoor Run or Indoor Run and tap the three dots at the top right. Then, tap on the pencil mark on any of the tiles, open Workout Views > Edit Views.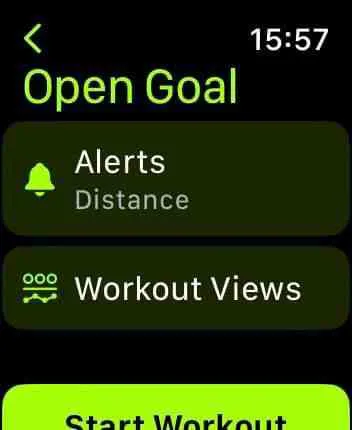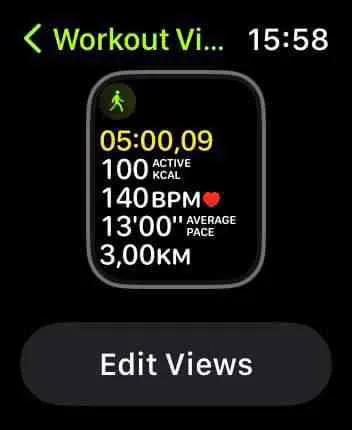 Scroll through the metrics and enable the ones you want to include in the active metrics, disable the ones you don't want to include.
Getting accurate Apple Watch measurements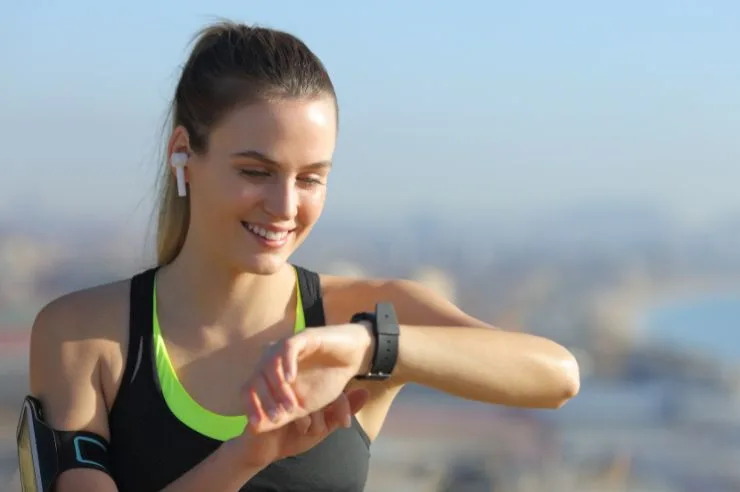 When running, you may have noticed that some of the metrics are not exactly accurate. To get accurate measurements, you first need to take two preparation steps.
First, you need to set up your personal information using the Watch app on your iPhone. Open My Watch > Health > Health Details. Tap Edit at the top right and insert your current Age, Sex, Height, and Weight.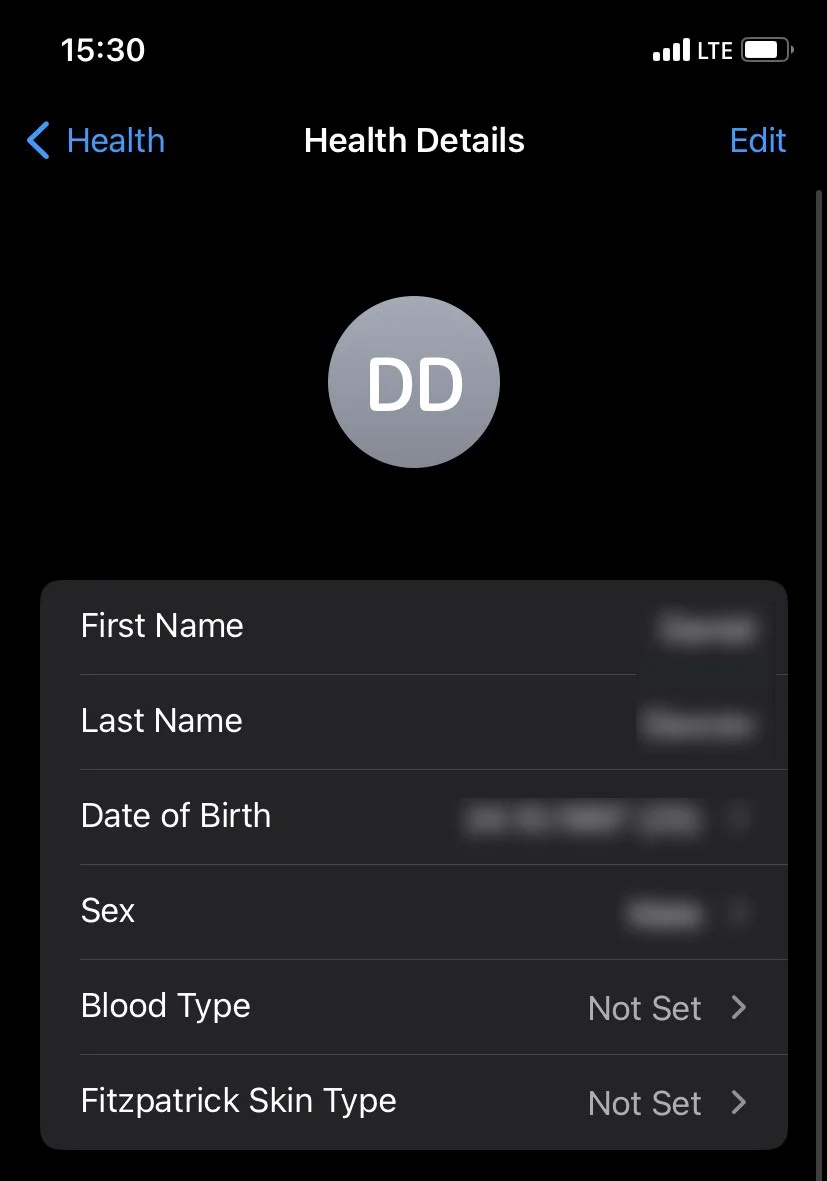 The Workout app will use your personal information to improve accuracy on running metrics. This, in turn, improves calories burned and total steps measurements.
After entering your Health Details, you should calibrate your watch. The workout metrics largely depend on an algorithm that calibrates the accelerometer's readings.
The algorithm requires some basic readings to calibrate the instrument, and it will continue to do so every time you run.
To calibrate your Apple Watch, first make sure Motion & Distance Calibration, and Location services are enabled on your iPhone.
Open the Settings app, go to Privacy > Location Services. Scroll down, tap on System Service and enable Motion & Distance Calibration.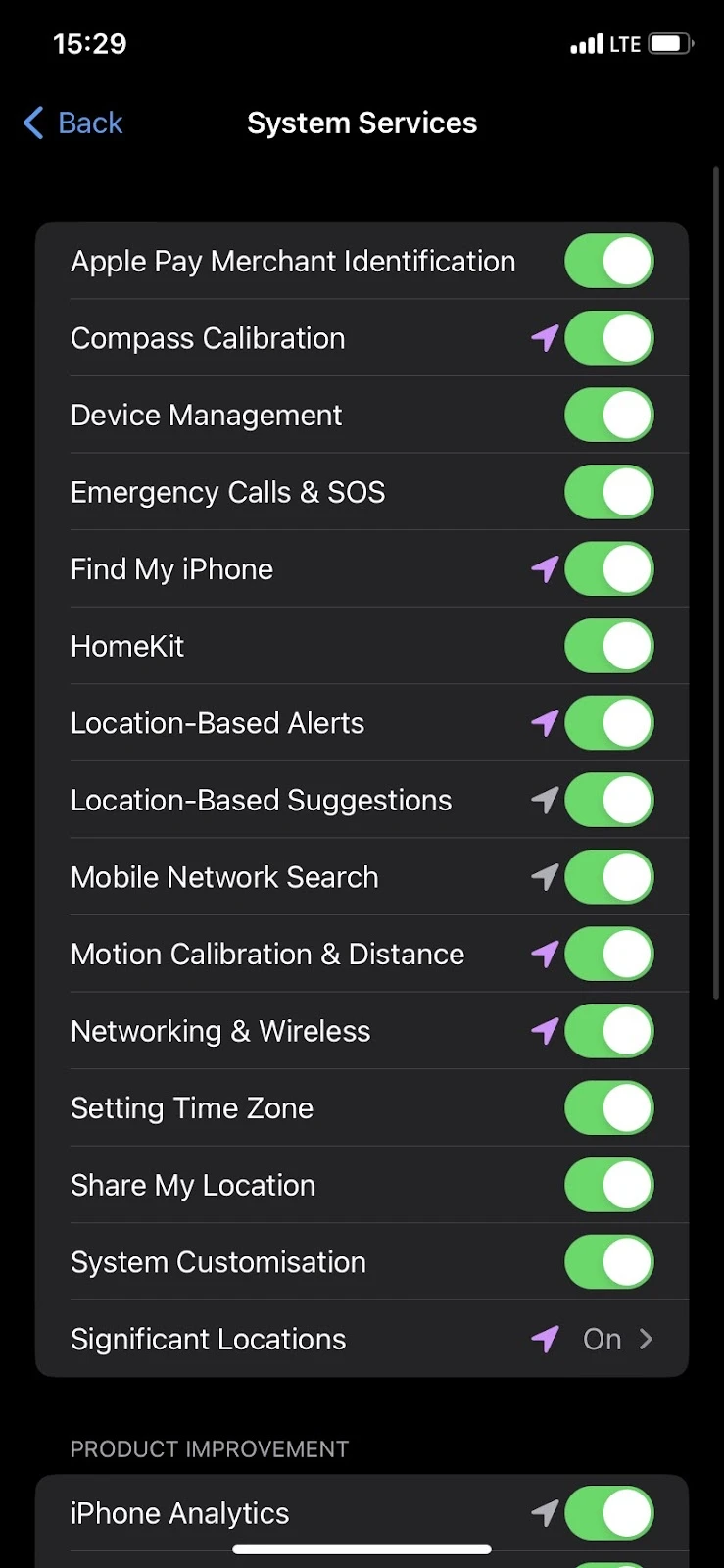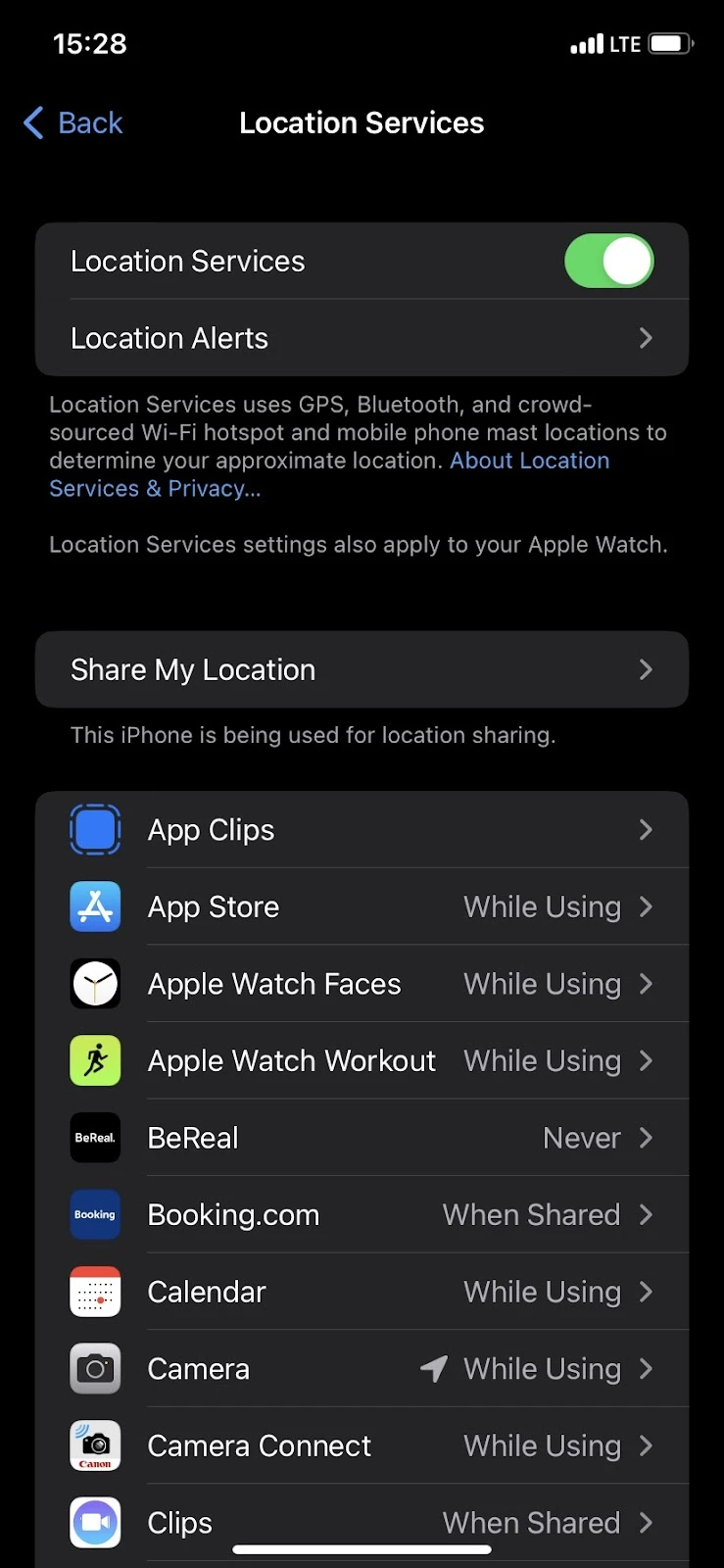 If you have been exercising with your watch but haven't been monitoring with the Workout app, you will need to reset your calibration data. It's likely that your Workout app has been making calculations off of inaccurate readings.
To reset your calibration data, open the Watch app, go to My Watch > Privacy > Reset Calibration Data.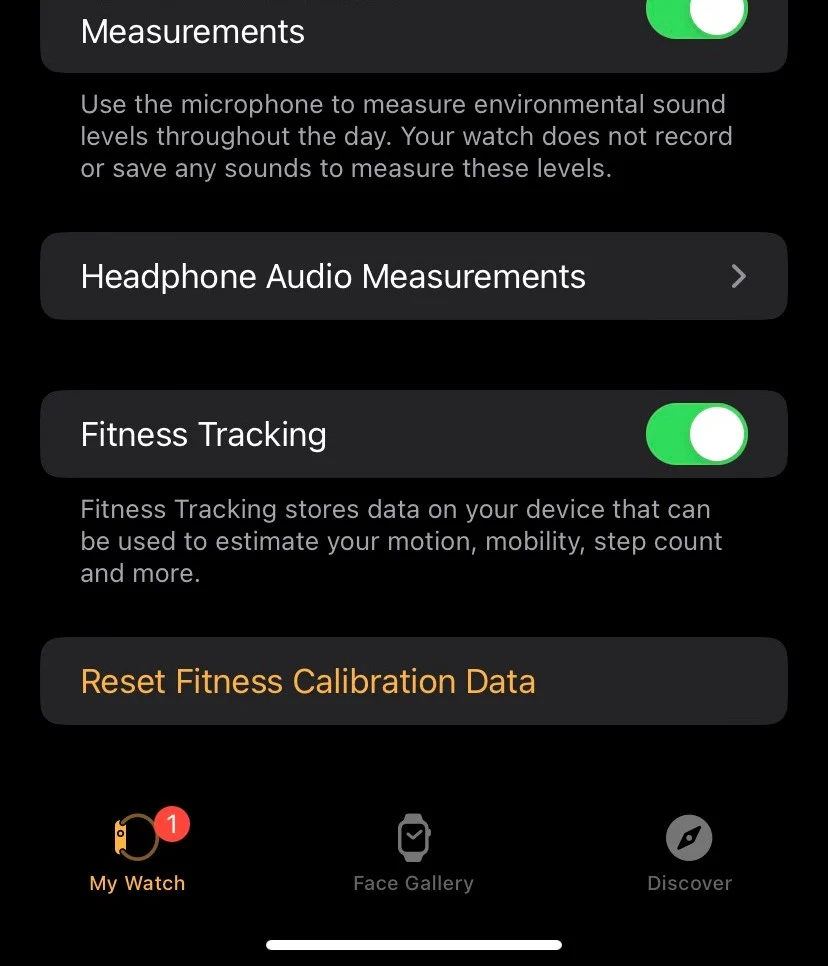 Once you have everything set up, you can start calibrating your watch. To do so, you will need to go out for a run or a walk. The workout should last at least 20 minutes, so make sure you have enough time ahead of you.
When calibrating your watch, you should walk or run in an area with good GPS reception. Avoid hills or closed areas like forests. An open field or park is best for a good reception.
You don't have to bring your iPhone with you, as long as you have an Apple Watch Series 2 or later. Be mindful that Series 1 does not have GPS. If you have a Series 1, bring your iPhone with you. While running, hold the phone in your hand or use an armband.
Open the Workout app, and select Outdoor Walk or Outdoor Run. Both running and walking can calibrate your watch, so you can just walk if you don't feel like running. Walk or run at your usual pace for 20 minutes, then end the workout.
Your watch has some basic readings that the algorithm can work off. The watch will improve its accuracy with subsequent runs by learning your stride length.
See also: Can You Wear Apple Watch On Your Right Wrist?
How accurate is Apple Watch Indoor Run?
While Apple Watch Outdoor Run metrics are impressively accurate, the Indoor Run metrics can show some significant deviations from total distance actually traveled.
If you are running on a treadmill, the distance that your treadmill shows will often be different from the Apple Watch.
Apple Watch combines the data from the GPS and the accelerometer to estimate the distance traveled. When running indoors, GPS data is irrelevant since your location doesn't change. This leads to some inaccuracy with Indoor Run metrics.
When running outdoors, Apple Watch is able to achieve accuracy in distance traveled based on the GPS, which tracks your location and calculates how many miles you've traveled from the starting point.
When running indoors, your starting and end point are the same, so according to the GPS, you travel 0 miles. That's why GPS data is irrelevant for indoor runs.
For this reason, Apple Watch estimates the distance traveled in indoor runs using only the accelerometer. The instrument provides impressively accurate measurements but it can't be compared with the accuracy of GPS.
The accelerometer is responsible for tracking stride length and steps taken. Using these measurements, the watch is able to provide an estimate for the distance you traveled.
As is the case with any estimate, there is a margin of error. When running outdoors, this margin of error is greatly reduced by comparing with GPS data.
Without GPS, the margin can't be reduced, hence, the difference in distance between the treadmill and the Apple Watch.
You can improve the accuracy of Indoor Run metrics somewhat. The distance will still be different on the treadmill but the margin of error will be reduced.
To do so, you need to calibrate your watch using the steps we listed before, just select Indoor Run or Indoor Walk instead of Outdoor Run.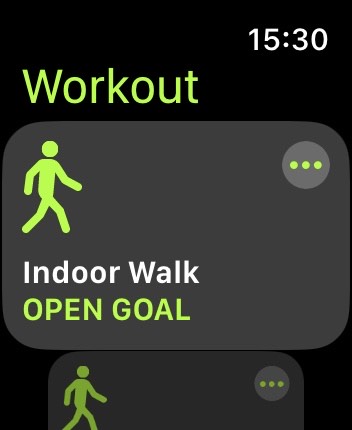 Whenever you run on a treadmill, the watch will continue learning your stride length, and the algorithm will improve the accuracy over time.
Apple Watch vs. iPhone accuracy for running
How does the Apple Watch running metrics compare with iPhone's metrics? Can you track your workouts using your iPhone?
Apple Watch and iPhone use the same instruments to calculate the metrics on the Workout and Health app. However, the watch is far more accurate than the iPhone. The deviations on the watch from actual are as low as 0.3%, while iPhone metrics come with an error of 2%.
While the GPS technology is the same in both devices, Apple Watch has a superior accelerometer, making for superior accuracy compared to the iPhone.
Another reason why the watch is superior for tracking workouts is how you wear the device. Apple Watch allows for a snug fit on your wrist, which helps the instrument track the natural movements of your body.
When you run with your iPhone, you hold it in your hand or you place it in a pocket. The accelerometer along with body tracking, tracks how the iPhone moves around while you run. This results in inaccurate measurements and an increased margin of error.
You may have noticed this if you tried tracking your workouts using the Health app on your iPhone. The distance that the Health app is showing can be off by a mile. Unlike the Workout app on the Watch, the iPhone's Health app is not that accurate.
To get accurate readings on the Health app, it's recommended that you wear your iPhone with an armband.