If you keep seeing "No Sim" or "Invalid Sim" repeatedly after inserting a SIM card into your iPhone, your SIM card reader might not be working properly.
Most of the time, this is a temporary issue and your SIM card reader will start working after several tries and some tweaking. If the issue persists, however, you might have to change your card reader.
Keep reading for how to self-diagnose the issue and how to try and fix it.
How do I know if my SIM card reader is damaged in iPhone?
After you insert a Sim card, the iPhone does not recognize it
Your iPhone keeps showing messages "No Sim", "Invalid Sim", "No SIM Card Installed" or "Insert Sim"
Your iPhone seems to be searching for a SIM even though it has been inserted
Your SIM has been inserted but "No network detected" keeps showing
The iPhone keeps going into flight mode out of the blue
After the SIM has been inserted, contacts only show as numbers without names.
Why is my phone not recognizing my SIM card?
1. The issue is your SIM card
Your SIM card could be either dirty or damaged. If you suspect it might be dirty, try the following:
Take out the SIM card and gently rub the golden chip with a rubber eraser or a cotton swab. For a more professional approach, get a Gold Guard pen at your local electronics store and gently clean the SIM card with it.
If cleaning it doesn't work, your SIM card might be damaged. Inspect the SIM card under light and look for scratches, cracks or signs of damage on the surface of the card.
SIM cards get slightly damaged each time they are inserted in and out of a device. Over time, the friction associated with the motion can scratch and damage the chip. The greater the wear on the chip, the more likely the card will become faulty.
Also check out how do I know if my SIM card is bad? for more about SIM card issues.
2. The issue is your SIM card reader
This might be the case if:
Your SIM works normally in other phones or devices.
You just got a new SIM card or replaced your damaged one.
Your iPhone has trouble reading other SIM cards as well.
What to do if my iPhone wont read my SIM card?
1. Check your mobile service
First make sure your phone plan is active and your payments are up to date – i.e. your account carrier is in good standing.
2. Check your SIM card settings
Go to Settings > Mobile Networks
Search for SIM Card Settings
Tap on your SIM card
Swipe the "Enable" slider on and off and back on.
3. Make sure your iPhone is running the latest iOS version
To check for new updates, go to Settings > General > Software Update
To avoid having to check for software updates, you can also set up Automatic Updates. To do this go to Settings > General > Software Update > Automatic Updates. Then use the slider to turn on "Download iOS Updates" and "Install iOS Updates".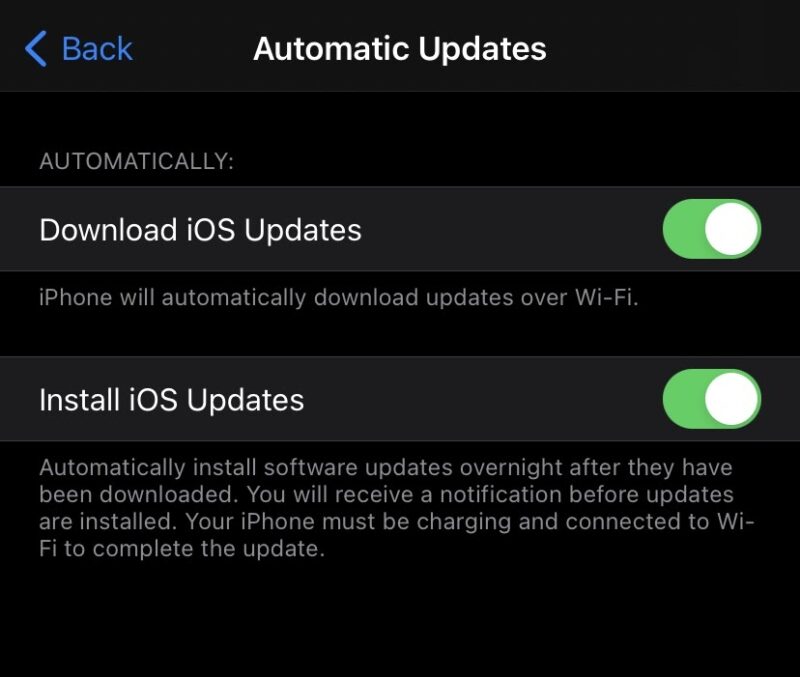 4. Force restart your iPhone
For iPhone X, iPhone XS, iPhone XR, iPhone 11, or iPhone 12: to force restart your iPhone, press and quickly release the volume up button, then press and quickly release the volume down button and then press and hold the side button until the Apple logo appears.
For Phone SE, iPhone 8, 7 or lower: to force restart your iPhone, press and hold your home button and the side button at the same time until the Apple logo appears.
5. Reposition your SIM card
Turn your iPhone off, take out the Sim Card and reposition it in the tray. Make sure you are positioning it correctly and that the card is the right size for your iPhone.
For example, if you are switching from an older device or an Android, the sizes might be different. There are currently three SIM card formats – mini, macro and nano. Android phones tend to have micro sized SIM cards, whilst recent iPhones use nano SIM cards.

Carefully insert the tray back in and turn your iPhone on again.
6. Check your network settings
Go to "Settings > General > About" to see if your carrier settings are up to date. If you need to update your carrier settings, there should be a button to do so.
7. Try an alternate SIM card
Try inserting another SIM card in and see if it works. If you do not have one on you, go to the Apple Store or the retail store of your service provider and ask them to test the device with a different SIM card.
If your iPhone is not reading other SIM cards either, then your SIM card reader might be malfunctioning.
What are the symptoms of a faulty card reader?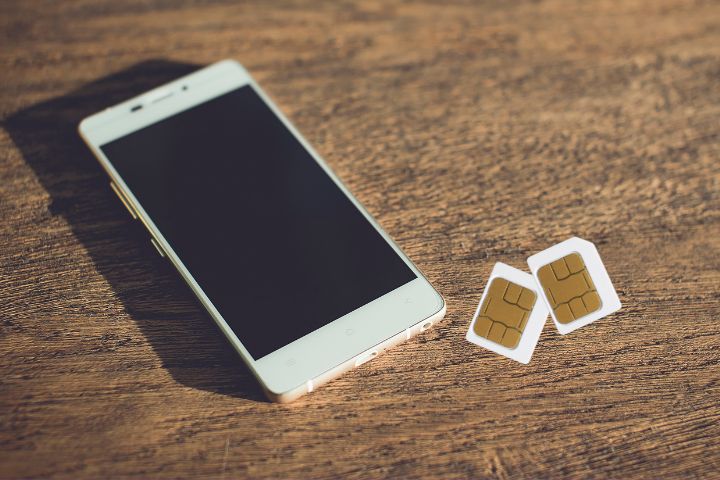 Another possibility is that the issue stems from your card reader instead of your SIM card.
The main symptom of a faulty card reader is that your iPhone will have issues reading multiple SIM cards.
Therefore, to check whether this is the case, try inserting different SIM cards and see how it works. If needed, your local Apple store should be able to provide some test SIM cards at the store.
Can a SIM card reader be fixed?
A SIM card reader can be fixed and seeing as it is separated from the logic board of the iPhone. While it's one of the simpler repairs in an iPhone, you will typically need a professional to do it.
Can you replace a SIM card reader in an iPhone?
You can replace a SIM card reader in an iPhone. You cannot purchase one at the Apple Store, but you can contact Apple Care. The cost will depend on the severity of the problem.
Sometimes, it is not even necessary to replace the reader, but just to clean it with some isopropanol.
How do I change the SIM card reader on my iPhone?
Changing the SIM card reader on your iPhone is not easy for an amateur to do. You will definitely be better off if you leave it in the hands of professionals. However, if you would like to try fixing it yourself, here are some key steps:
Unscrew the two tiny pentalobe screws at the bottom of your iPhone (each on one side of the lightning port
Heat up the lower part of the iPhone using a hairdryer or other available methods.
Apply suction cups
Lift the display up and open the iPhone
Disconnect and remove the SIM card reader
Here's a detailed video:
You can also see a detailed step by step tutorial article here.
How much does it cost to fix a SIM card reader iPhone?
Fixing a card reader on an iPhone typically costs less than 30 dollars, depending on where you source the hardware. It should be quite cheap if you get a new one as part of Apple Care. However, some places might charge more for it.
Can I use my iPhone without a SIM card?
You can use your iPhone even without a SIM card. Provided you have wifi access, you will be able to do everything other than text or call through a cell phone carrier which requires a SIM card. Without a SIM card, your phone will be unable to register on a 3G or 4G mobile network.
If you have WiFi access to the internet, you will be able to use all apps on your device and make calls via Facebook Messenger, Facetime etc.