Updating your iPhone software isn't always a straightforward procedure, especially when you're met with various error messages preventing the update. If you're an iPhone owner and do not use a SIM card, you may wonder whether these errors are related to the absence if SIM.
Is a Sim Required for an iOS Update?
You don't need a SIM card to update your iOS unless your phone hasn't been activated and configured. In the latter case, you'll need a SIM to go through the activation process and enter your personal details before you can update your iPhone's software.
Apple has added this protective measure against thefts, requiring a SIM card and your Apple ID initially in order to perform any iOS update.
Will I Get Locked Out of My iPhone After I Update It Without a Sim Card?
Software updates have nothing to do with your SIM card, your phone won't lock you out if you update it without a SIM .
However, you will need access to your Apple ID and have the phone configured and activated before starting an iOS update.
To see if an iPhone is active and configured to run, follow these steps:
Go to iUnlocker on your Windows or Mac device.
Click on "Check IMEI".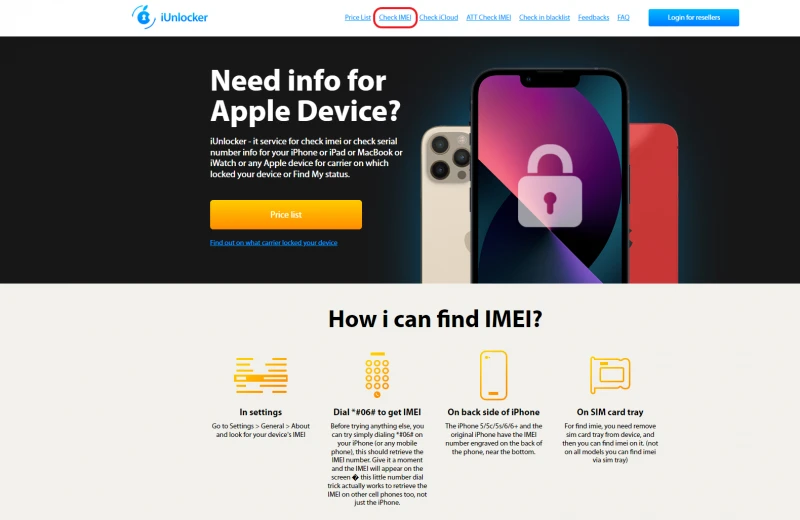 Type in your device's IMEI. If you don't know your device's IMEI, here's how you can access it.

Click "Check".
You can see all your device details from here. If the "Past First Activation" option is marked "Yes", this means that your device is activated and configured.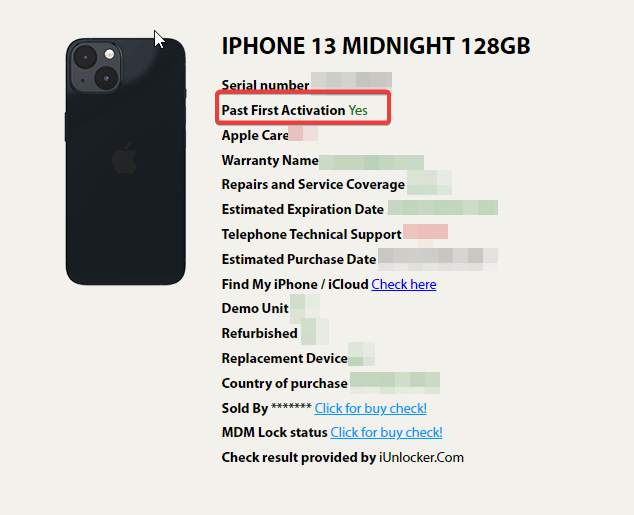 If the IMEI appears as locked, ask the iPhone's original owner to activate it themselves. If they're unable to do so, it means that the phone is permanently locked and possibly stolen.
How Can I Update My iPhone Without Cellular?
If you have a weak cellular signal or simply don't have a SIM card for network data, there are other alternatives you can use to update your iPhone.
However, keep in mind that you'll need internet access, either through a WiFI or someone's personal hotspot, to carry out the update. Here are a few methods:
Use ReiBoot
Tenorshare Reiboot is a desktop application that can help you update your iPhone's software without needing cellular WiFi on your phone. However, you will need to have WiFi up and running on your computer. Here's what you need to do:
Download and install ReiBoot on your computer, then run the application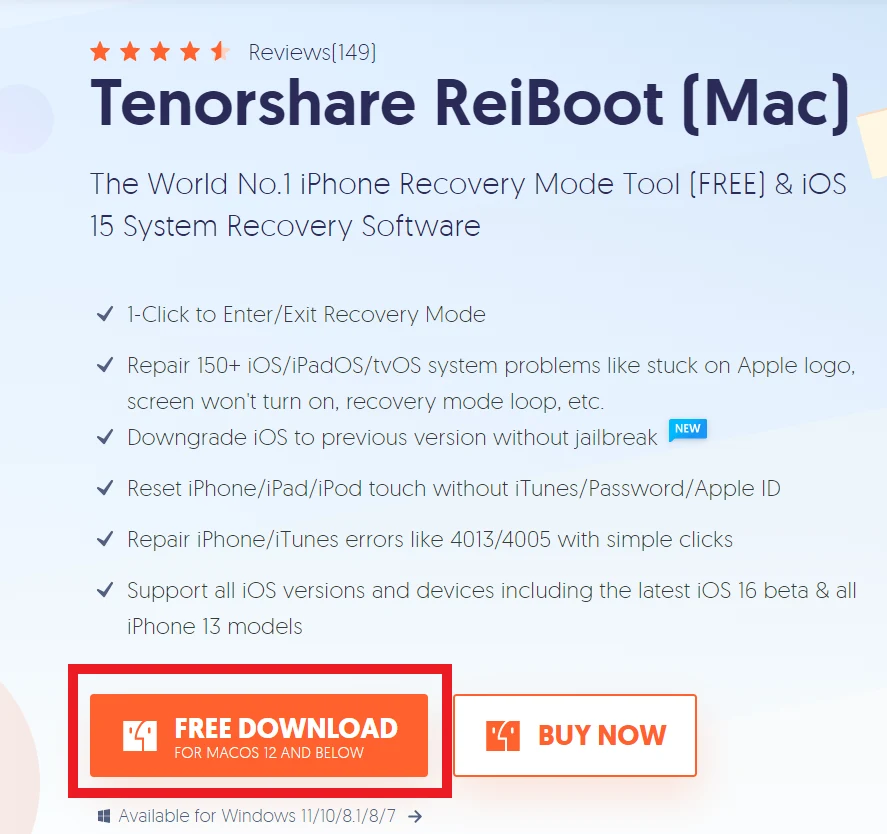 Connect your iPhone to your computer through a USB cable and connect it with ReiBoot.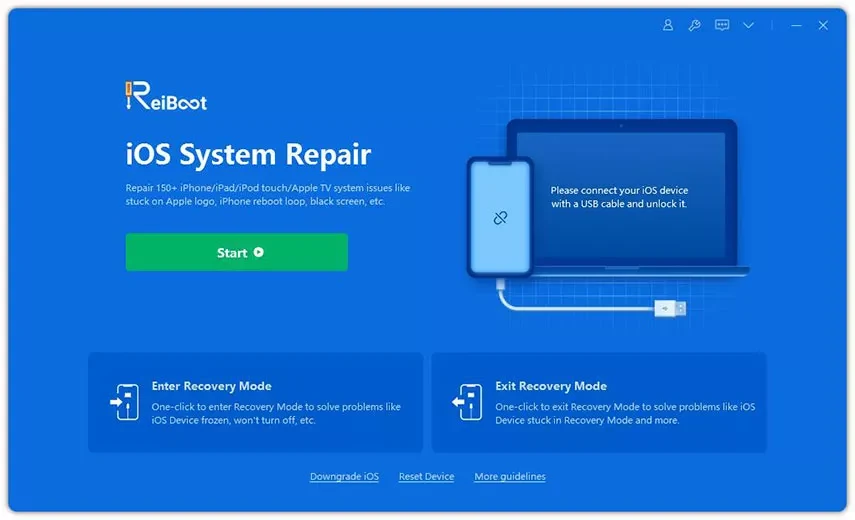 Next, click on the "Repair Operating System" option through "Download", choose the latest firmware you want to install on your iPhone.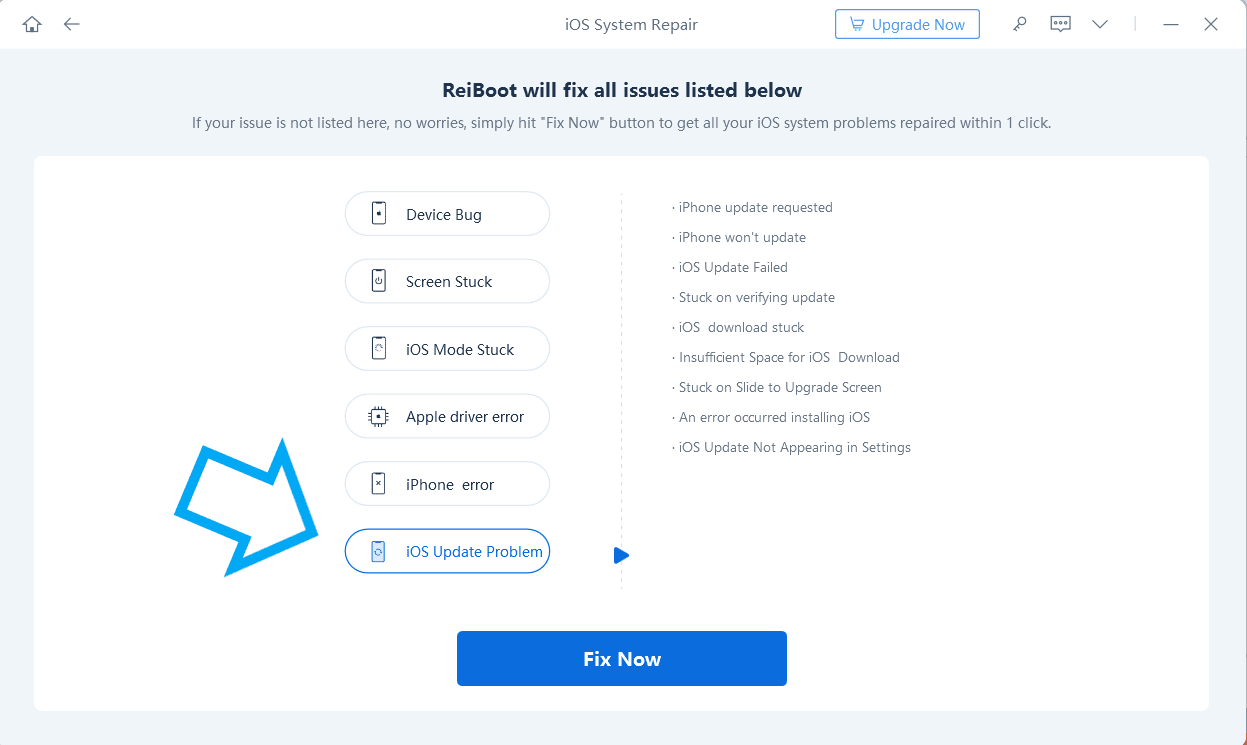 After download is complete, click "Standard Repair" to install the updated software on your iPhone.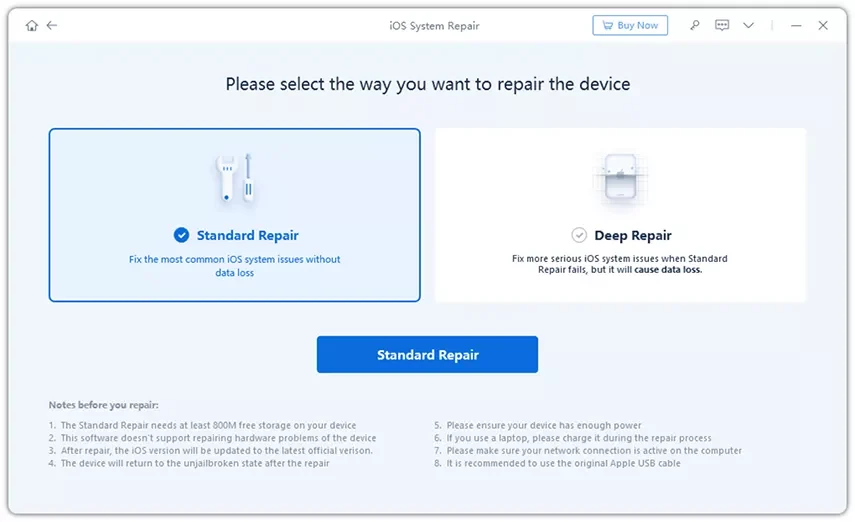 After that, click "Download" to get the latest firewire package.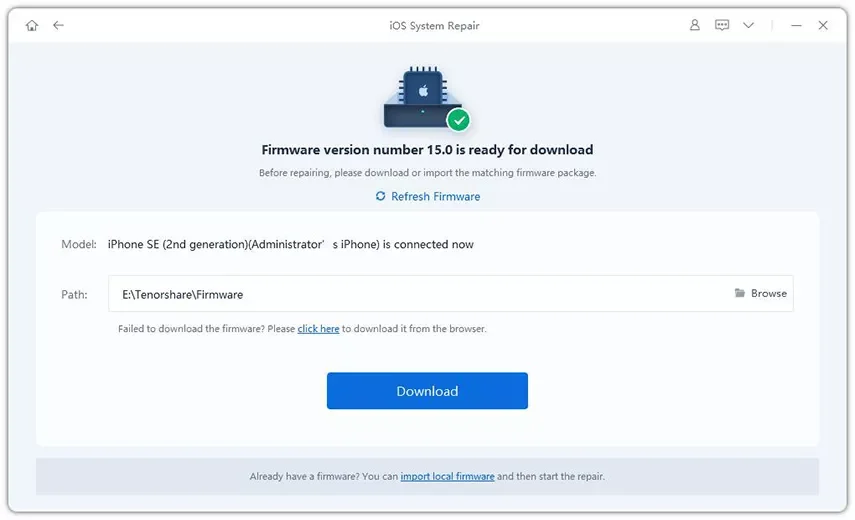 Once the package is downloaded, click on "Start Standard Repair"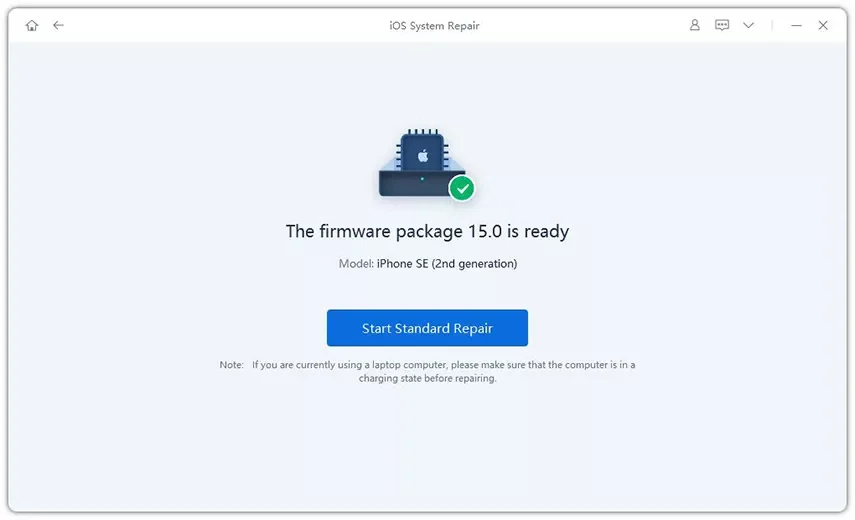 Once the repair is completed, your iPhone will automatically restart and all your data will not be erased.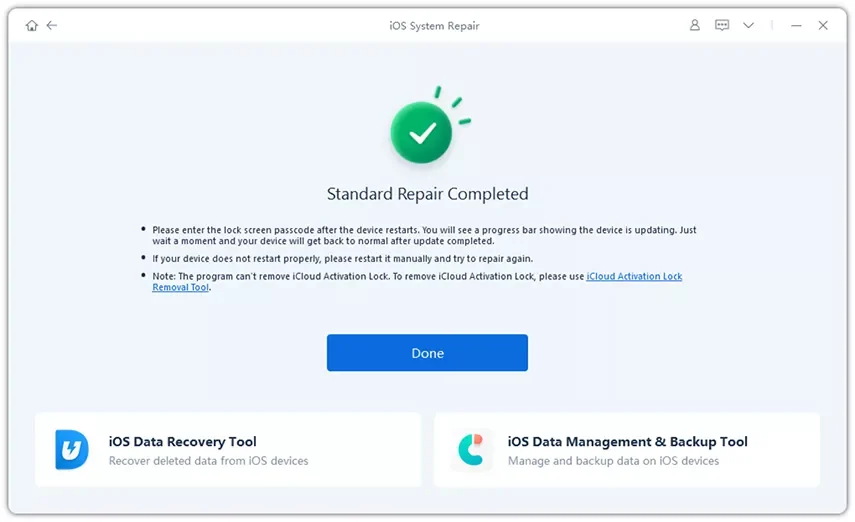 Use a Macbook
Instead of using a third-party application, you can also use your MacBook to install the latest updates on your iPhone. Here's how:
Connect your iPhone to your computer using a USB cable.
Go to your MacBook's "Finder" and search for your iPhone.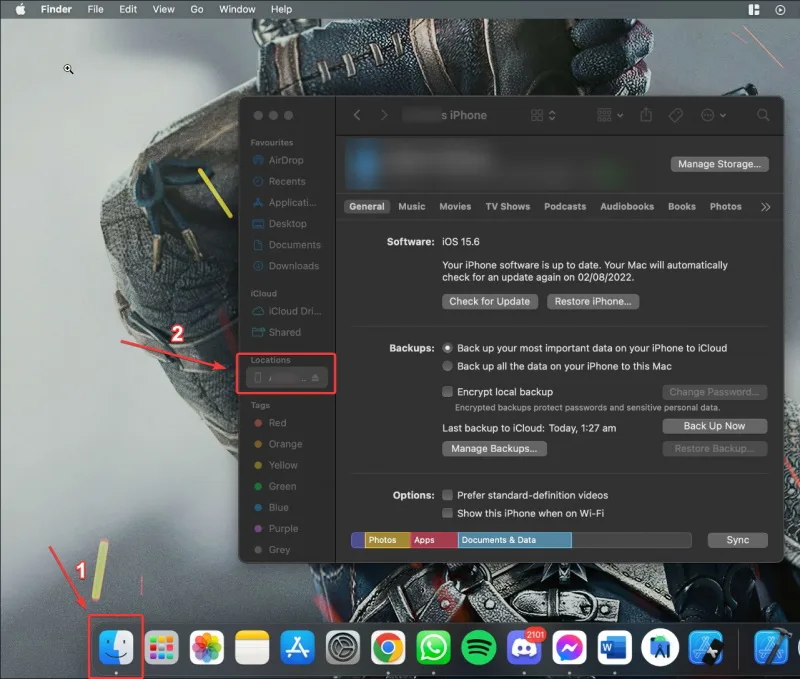 Select your iPhone > click on the "General" tab on the top of the screen.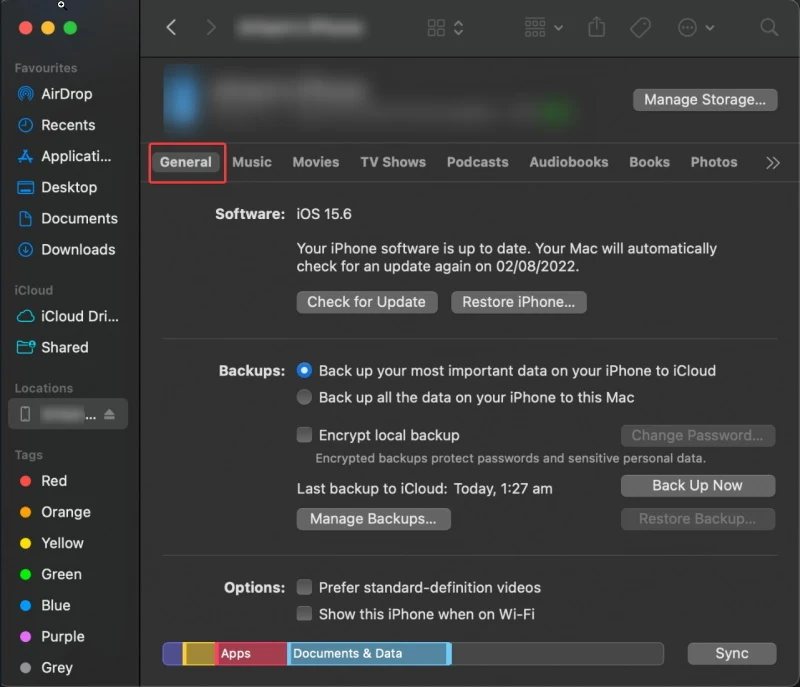 Click "Check For Update".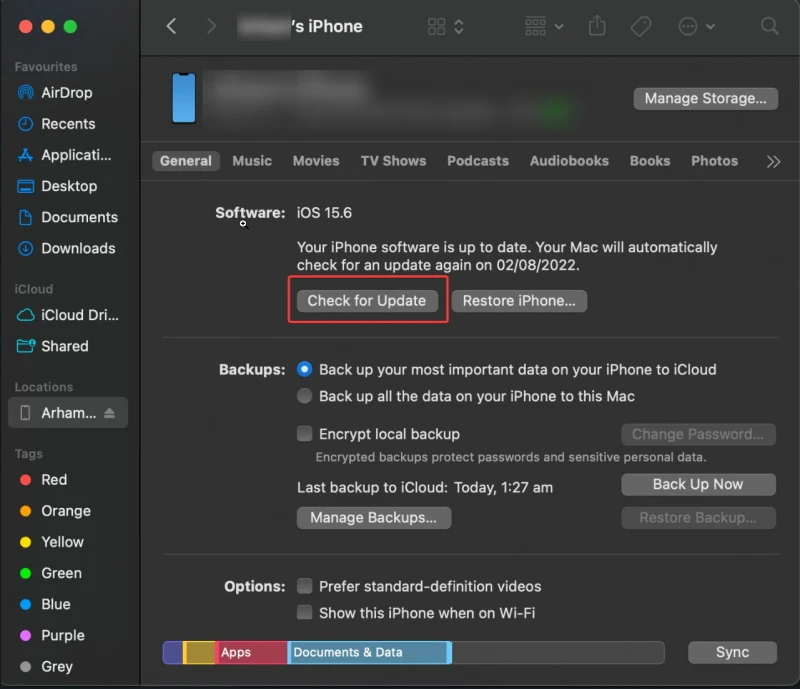 If updates are available, click on "Download and Update" to get the latest version of iOS on your phone.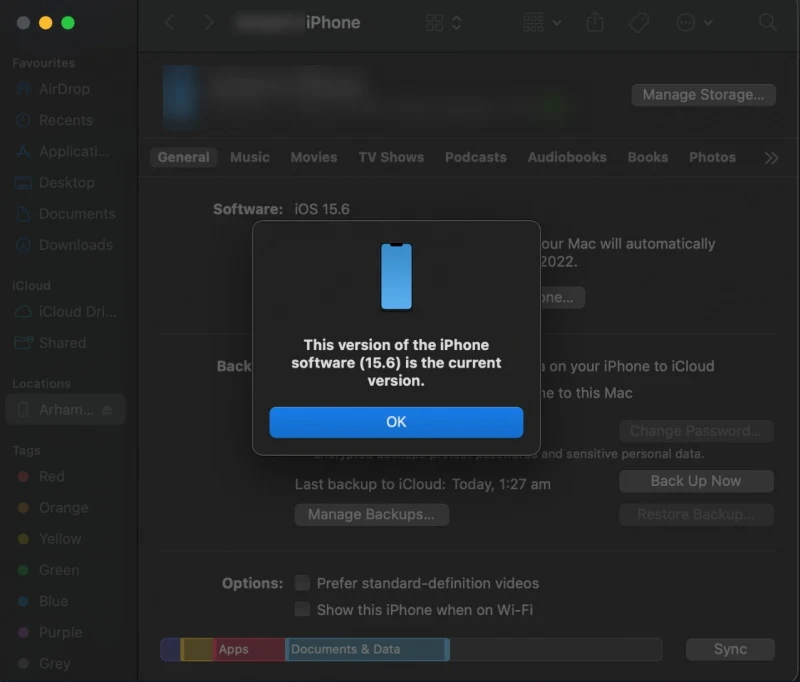 IPSW
iPhone updates sometimes come with a few bugs and glitches. If you've updated your iOS but want to revert back the changes, you can use IPSW to download a specific update version. Here's how:
Head over to the IPSW website, select your iPhone model, and download the iOS version you want.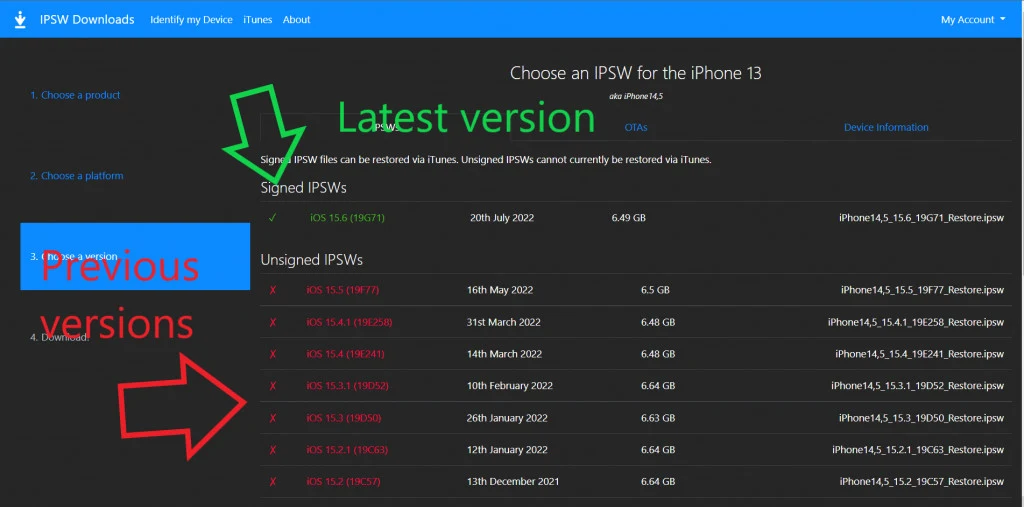 Connect your iPhone to your computer > open the iTunes app on your system.
If you're using macOS, Click 'Options' and 'Update' simultaneously. If you're on Windows, click 'Shift' and 'Update' at the same time.
Select the IPSW file you download > click open > let iTunes do the job.
How to Update iPhone Without Data or WiFi Connection?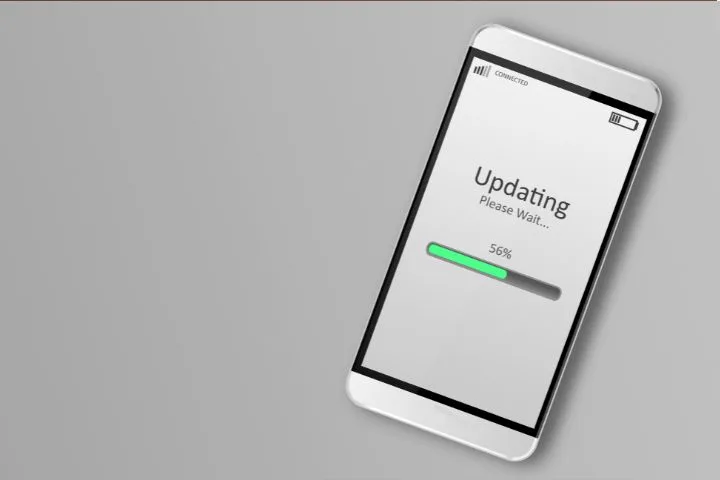 If your phone runs out of cellular data and you don't have a WiFi connection nearby, you can always update your iPhone by creating a hotspot on a spare phone.
Your iPhone will consider it as a WiFi connection and download the latest iOS update on your device.
If your other device is an android, here's how you can enable its hotspot. If it's an iPhone, however, here's what you'll need to do:
Head over to your iPhone's Control Center. If you're using iPhone 8 plus or a previous model, you need to swipe up from the bottom of the screen. If you're using a newer model, swipe down from the top-right corner of the screen.
Tap on your Mobile Data to turn it on.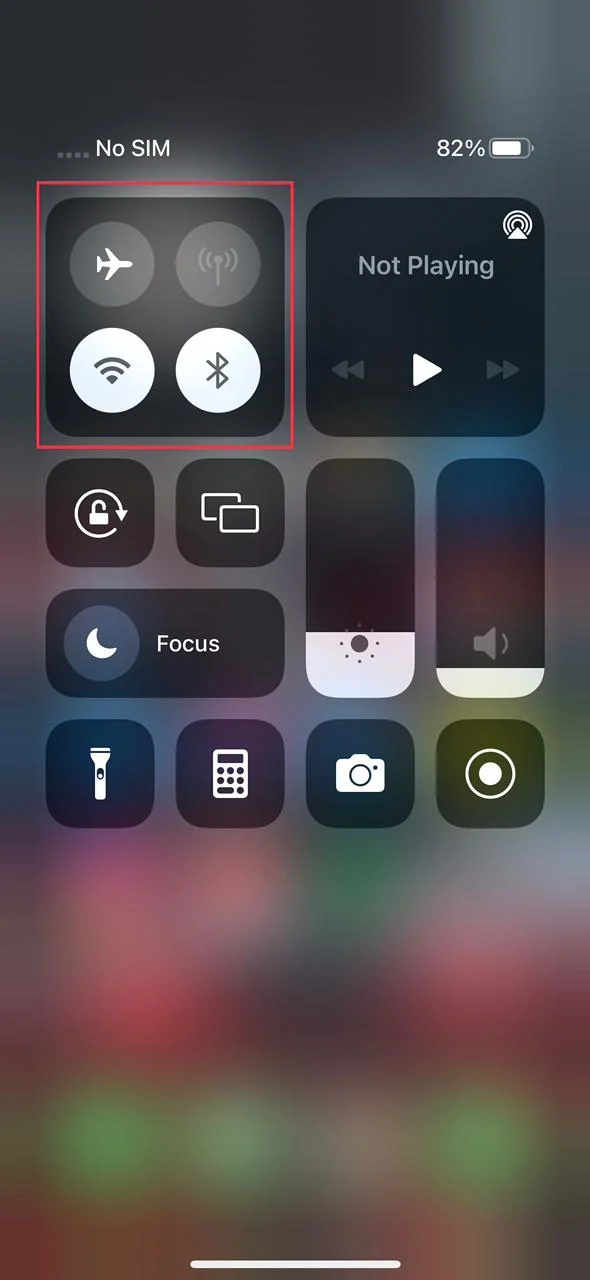 Next, tap the Personal Hotspot button to turn it on.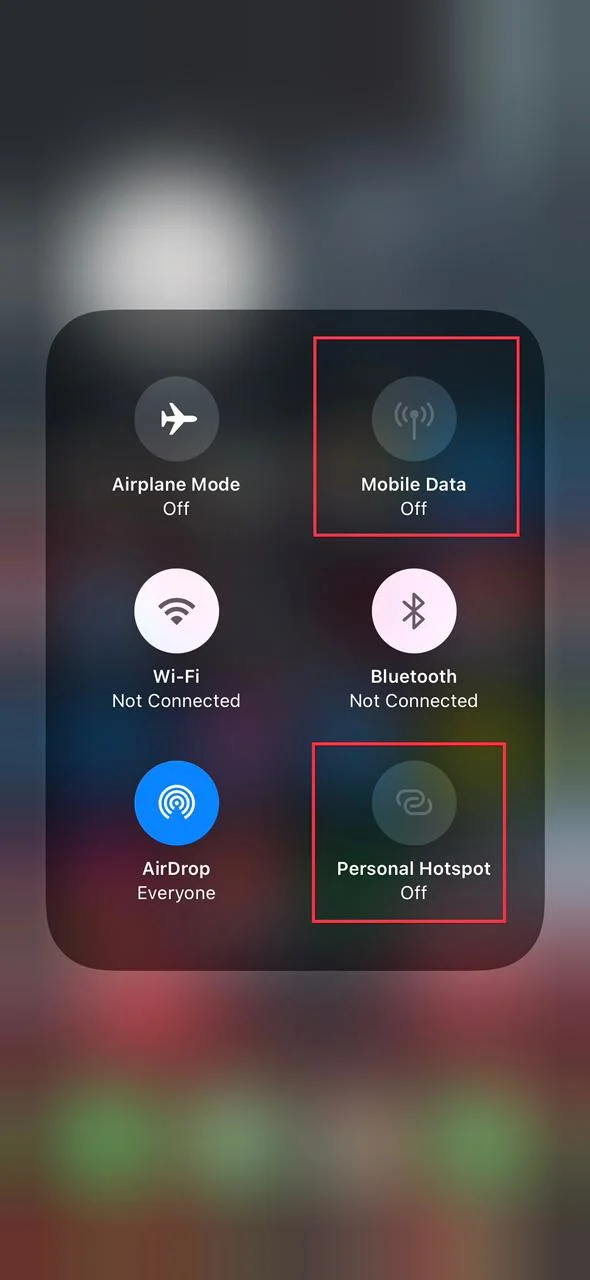 After the hotspot is turned on, go to your first iPhone and open Settings → Wi-Fi to select the hotspot you just enabled.
Once you're done, you can head over to "Software Updates" to update your iOS to the latest version.
Can You Remove Sim Card While Phone Is Updating?
If you're updating your iOS through Wi-Fi, taking out your sim will not affect the update as long as your iPhone is activated and configured.
Of course, if you're using your iPhone's cellular data to download the update, taking out the sim will immediately halt the update.
In general, we don't recommend removing a sim card while your phone is updating since there's a high chance it may lead to data errors.
There's also a possibility that taking out your SIM during an update may interrupt the current flowing inside your iPhone, damaging the hardware and your SIM.
Can You Sync the iPhone Without Sim Card?
Syncing your iPhone with other devices allows you to mirror files, images, and videos across all your devices. So if you download an image on your Macbook, you'll be able to access that image through your iPhone as well.
Fortunately, iPhone does not need a SIM card to sync with other devices.
However, to activate your iPhone or restore its firmware, your phone does require an active SIM card.
See this guide for how to sync your iPhone with any non-Apple device. To sync your iPhone with a Macbook, here's what you'll need to do:
Connect your iPhone to your Macbook with a USB cable
Use the Finder sidebar to locate and choose your iPhone.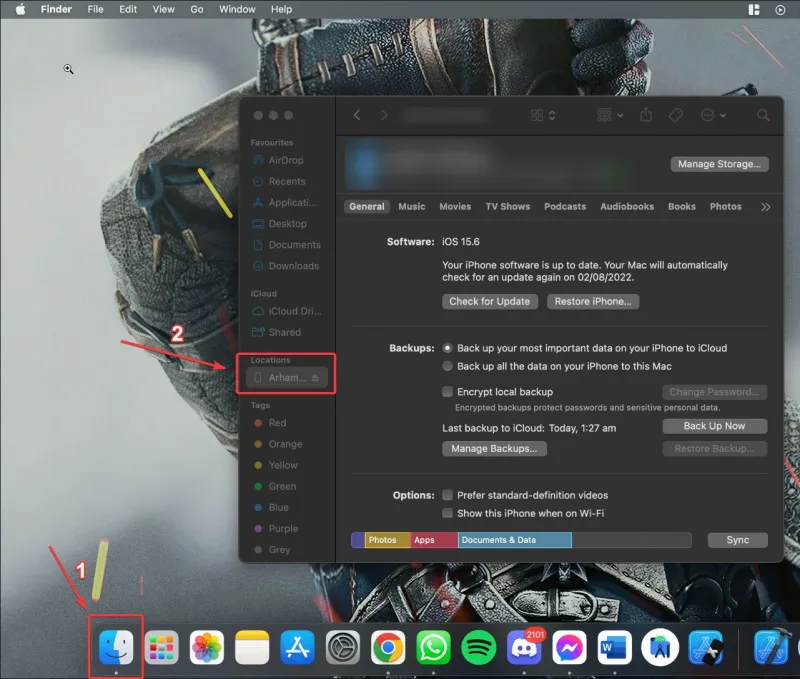 From the top, you can choose the type of content you want to sync between your iPhone and Macbook.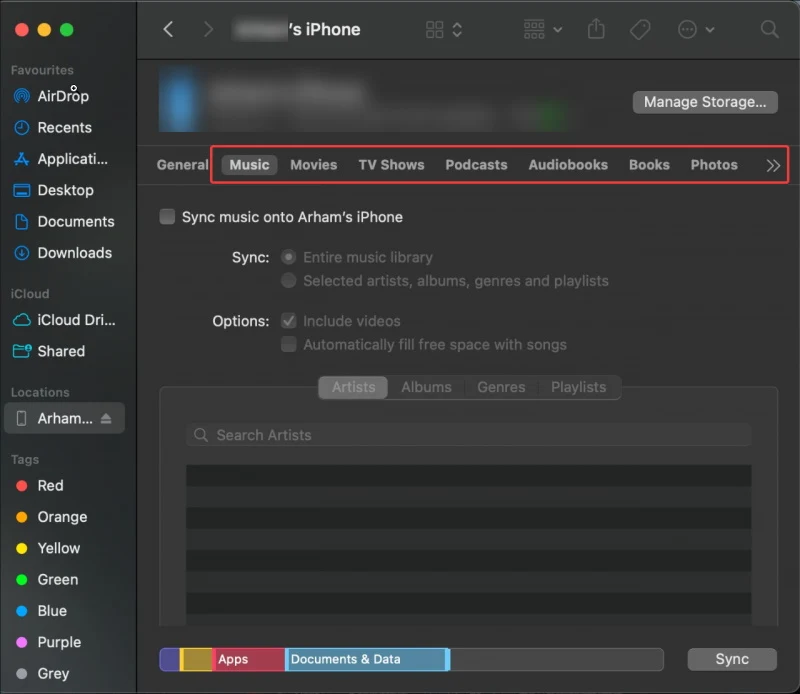 Next, click on the check box beside "Sync [content type] onto [your iPhone's name]".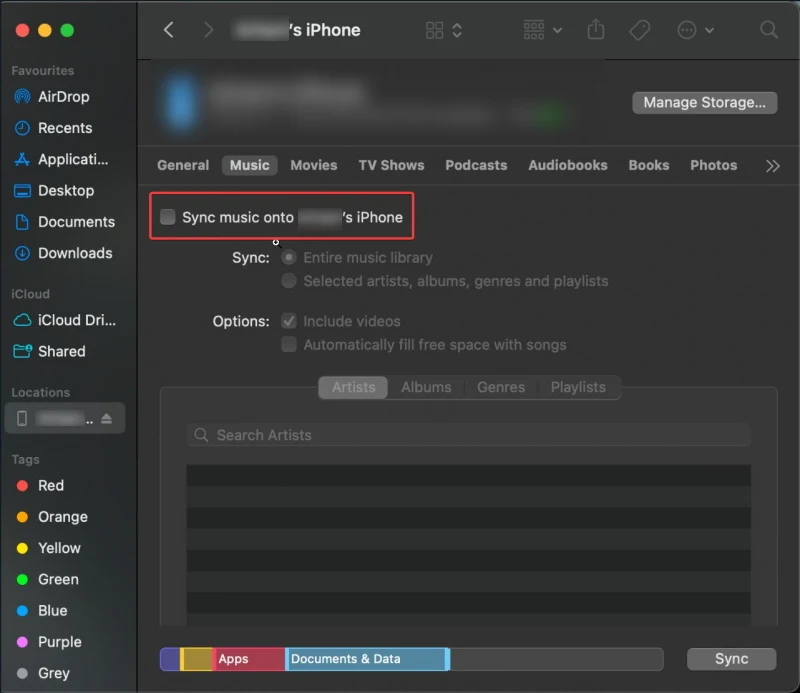 This will start the syncing process between both your devices. Make sure not to disconnect your iPhone while the process is running.
You can repeat steps 3 and 4 to sync all types of content between your iPhone and Mac. You can also choose to sync selected items e.g. your favorite songs or a book you want to read.
Once done, make sure to tap the eject button before you disconnect the USB to safely remove your iPhone from your Mac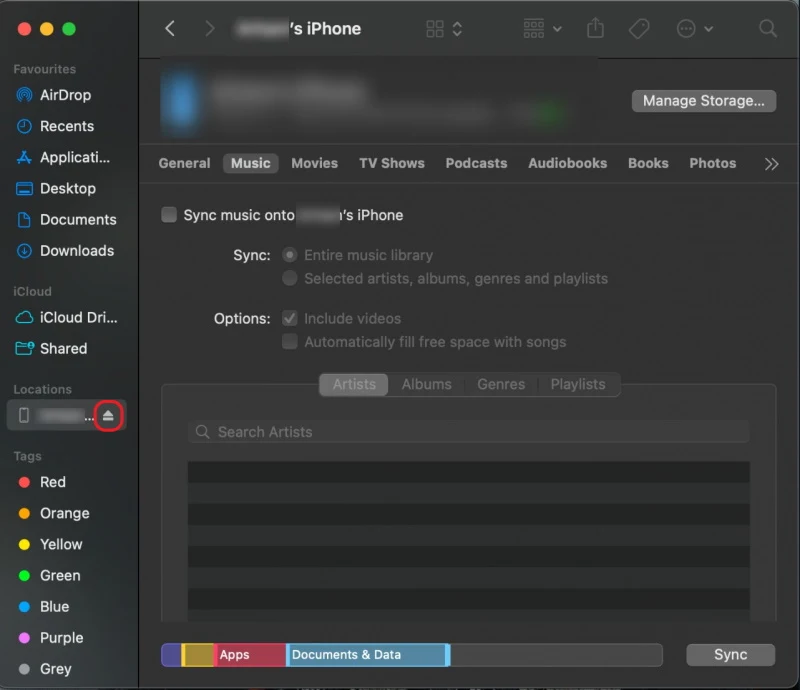 Is iCloud Required for iOS Update?
iCloud has nothing to do with your software update, although you do need your iTunes and App Store to be logged in to for the upgrade to occur.
Moreover, if your iCloud was disabled before the update, you'll need to enable it once the update is completed with your iCloud's password.
Nevertheless, it's always safe to backup all your data on iCloud before any iOS update since it safeguards your essential documents and photos in case of an error or failure, allowing you to restore it later.