Private calls result from the caller blocking their number from appearing on the Caller ID. These calls are shown on the callee's phone as "No Caller ID" or "Restricted". You may notice that private calls are automatically rejected on your phone, or go straight to your voicemail. How can you fix this?
To accept private calls on your Android phone, disable unknown/private number blocking using your Phone app settings. You may also need to ask your carrier to unblock private calls on their end. Also check that no other app is blocking private calls, and that Do Not Disturb mode is disabled.
Phone automatically rejects private and restricted calls
Let's look at a few possible reasons your Android phone may automatically reject private and restricted calls without ringing.
1. Your default settings are set to block private and restricted calls
If you are using the built-in setting on your Android device for private and restricted call blocking, this may result in automatic rejection of these calls. In your Phone app, you need to toggle off the option to receive private and restricted calls.
To be able to receive and accept calls from private numbers on Android, open your Phone app, go to Settings, select "Blocked Numbers" and toggle off "Block Unknown/Hidden Numbers".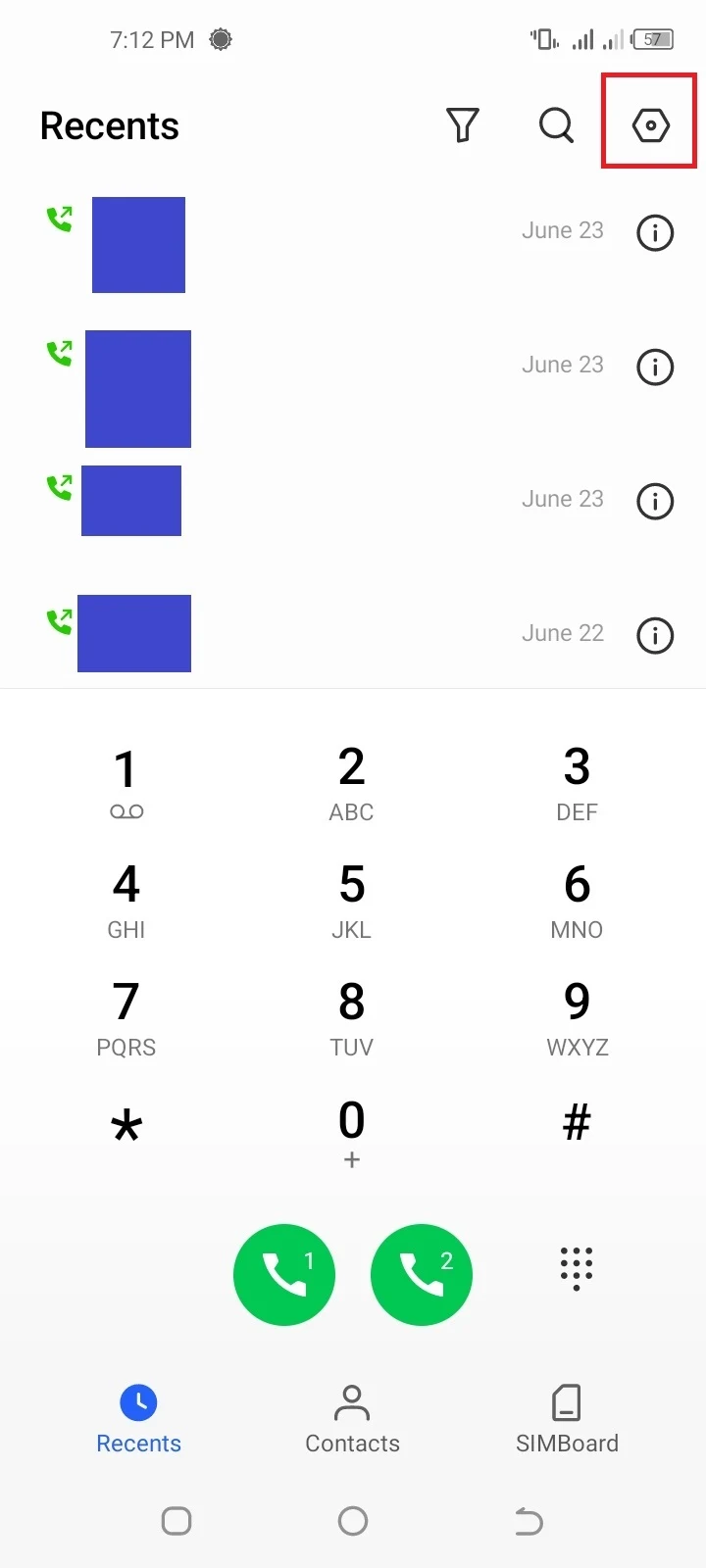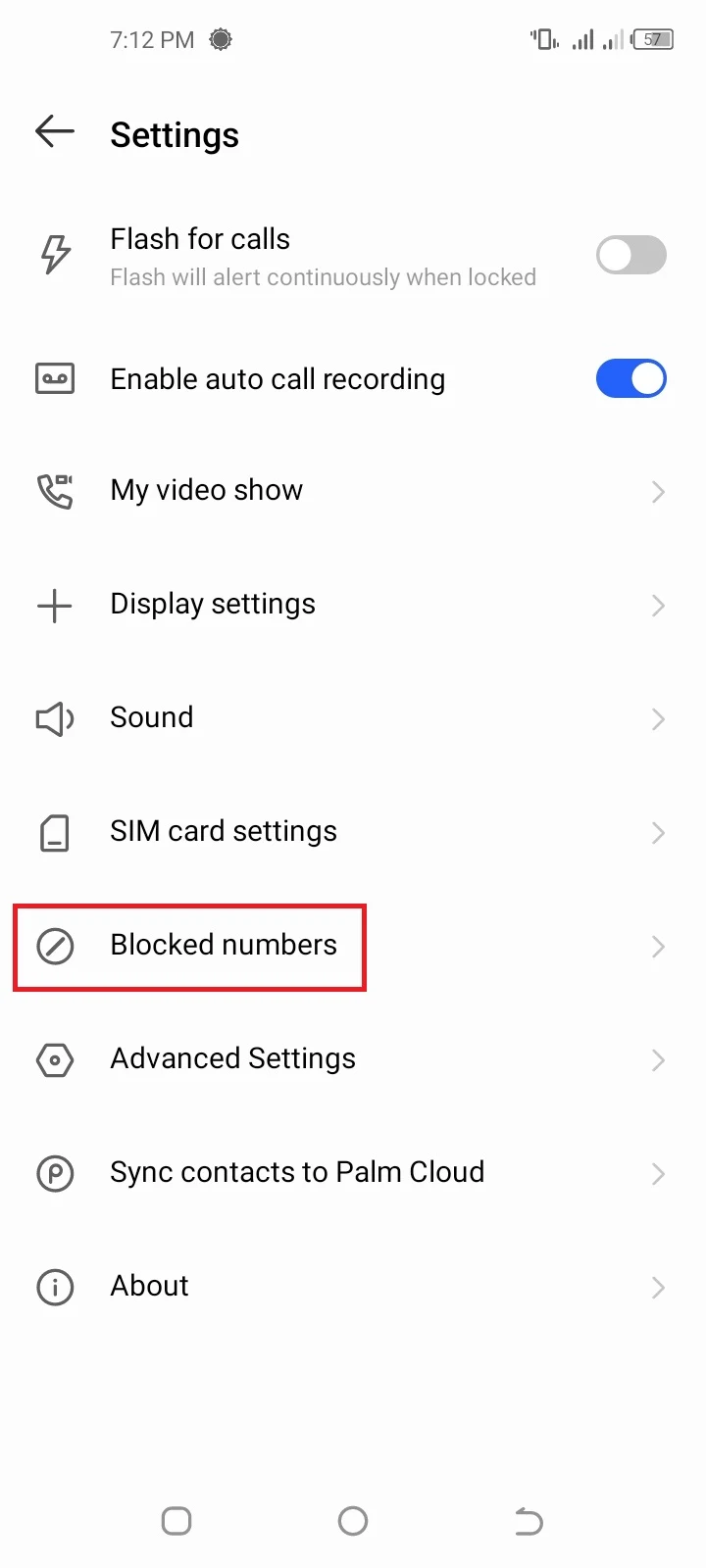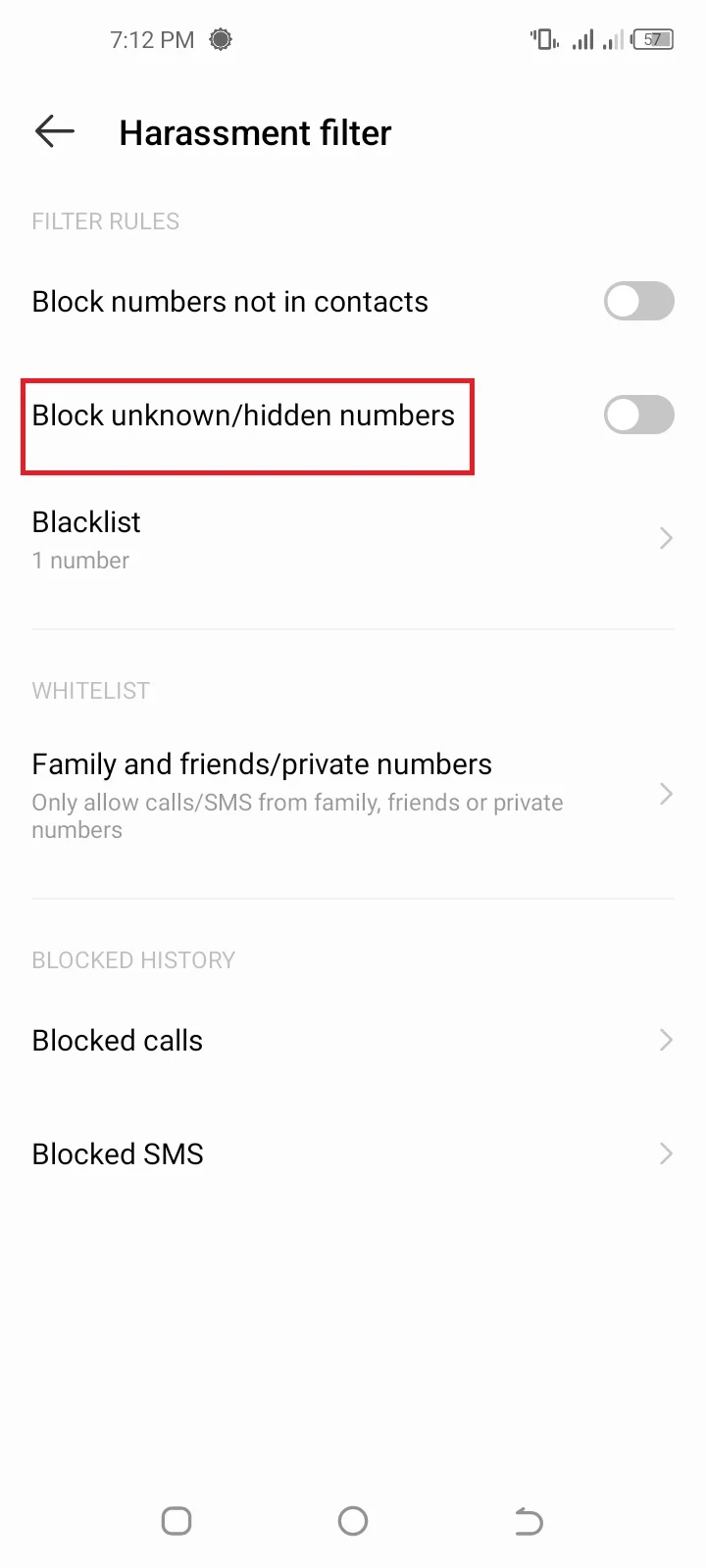 Calls from private numbers will now be unblocked.
Note that calls from a specific number may also be restricted via the "Block number" option in the call log entry. To unblock calls from this number, go to the Phone app > Call Log, find the number and press and hold it. In the popup menu, select "Unblock Number" > Unblock.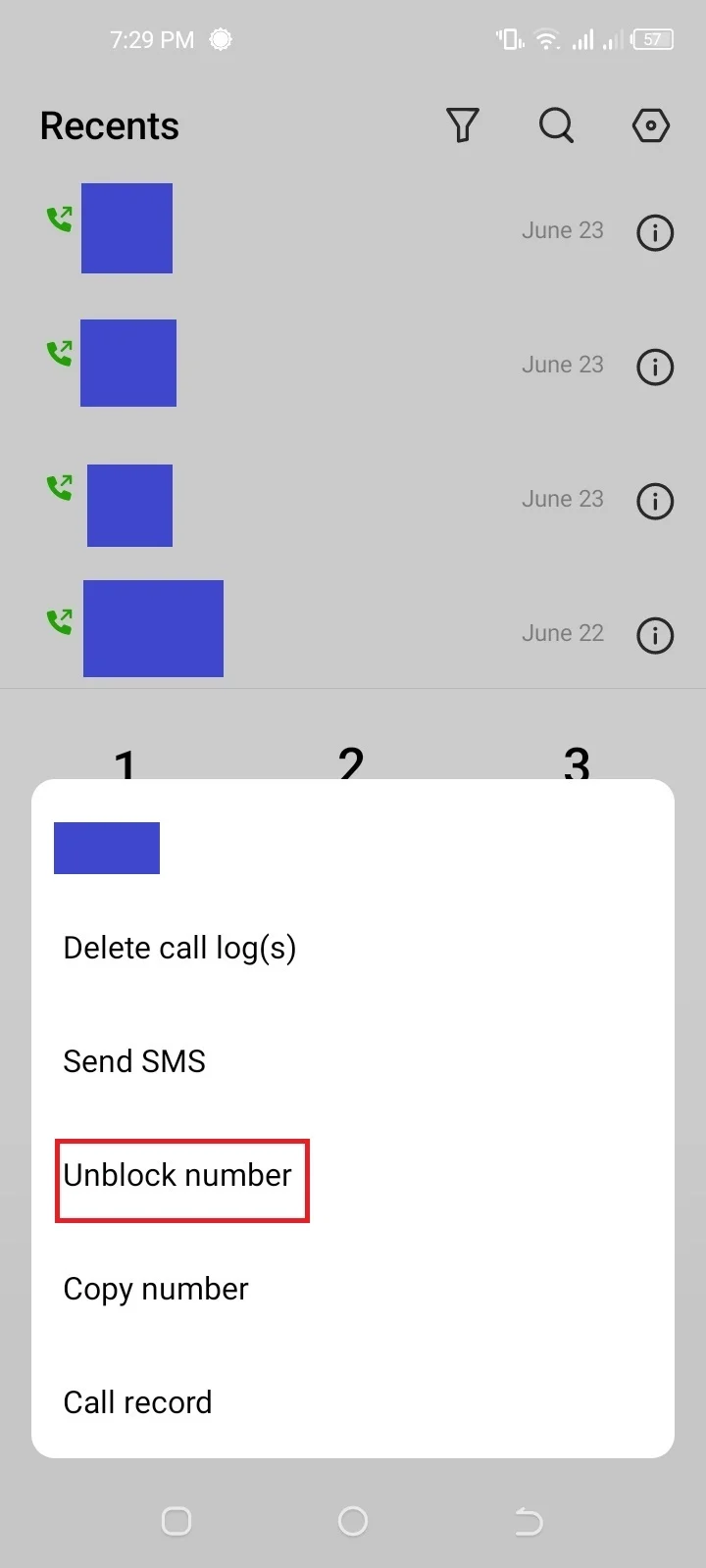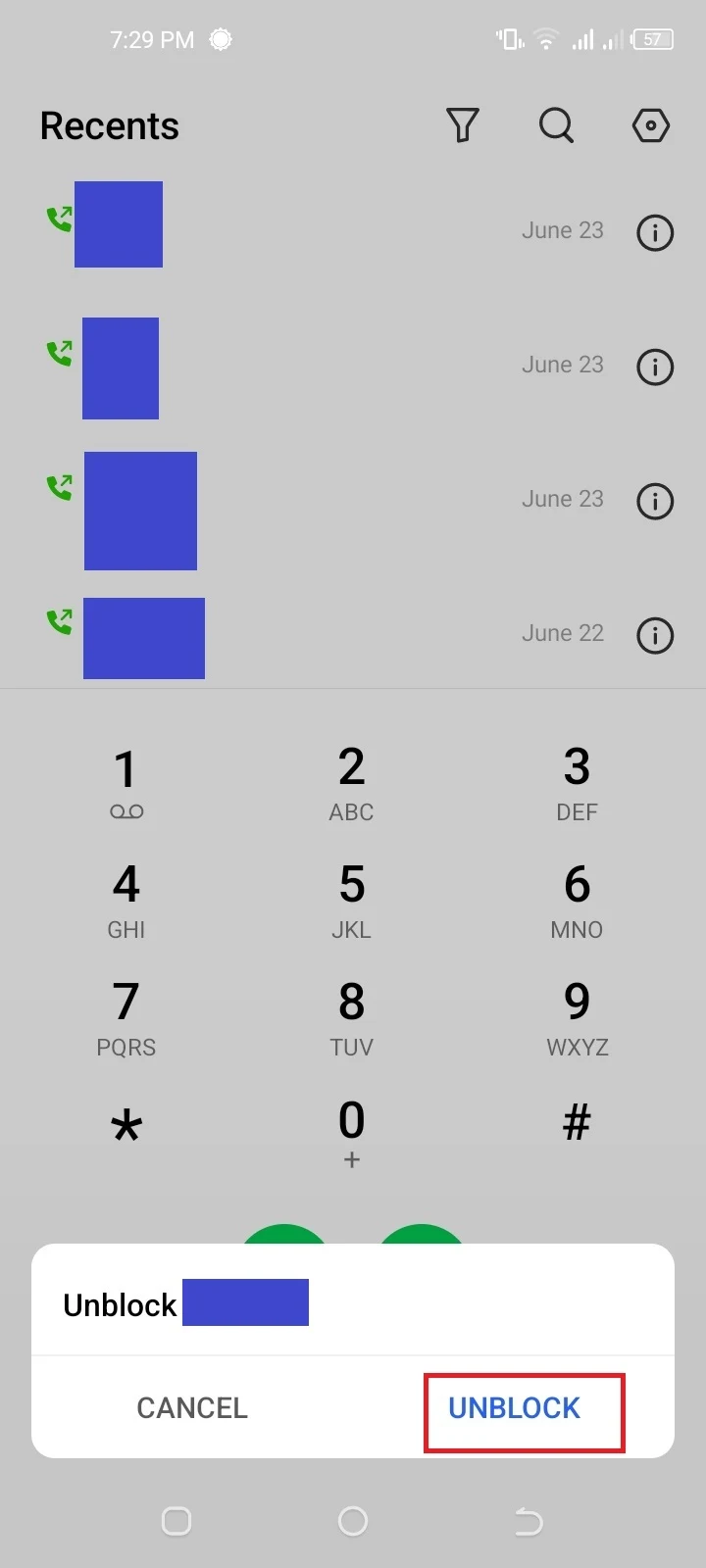 2. Your carrier is blocking private and restricted calls
Your carrier may be blocking private calls, resulting in these calls being rejected. Contact your carrier to check that the blocking is done on their end, and ask them to remove it.
3. A third-party app is blocking the private and restricted calls
Another possible reason is that a third-party app (e.g. Hiya) is blocking private and restricted incoming calls. Go to the app's settings and look for options that may block incoming hidden numbers. You can also uninstall the app to see if you're able to receive private calls again.
4. Do Not Disturb is enabled
Do Not Disturb mode will automatically rejects calls, including private and restricted calls, except those that are allowed through e.g. your favorite contacts. To disable this mode, go to Settings > Sound & Vibration > Do Not Disturb and Toggle off "Do Not Disturb" at the top.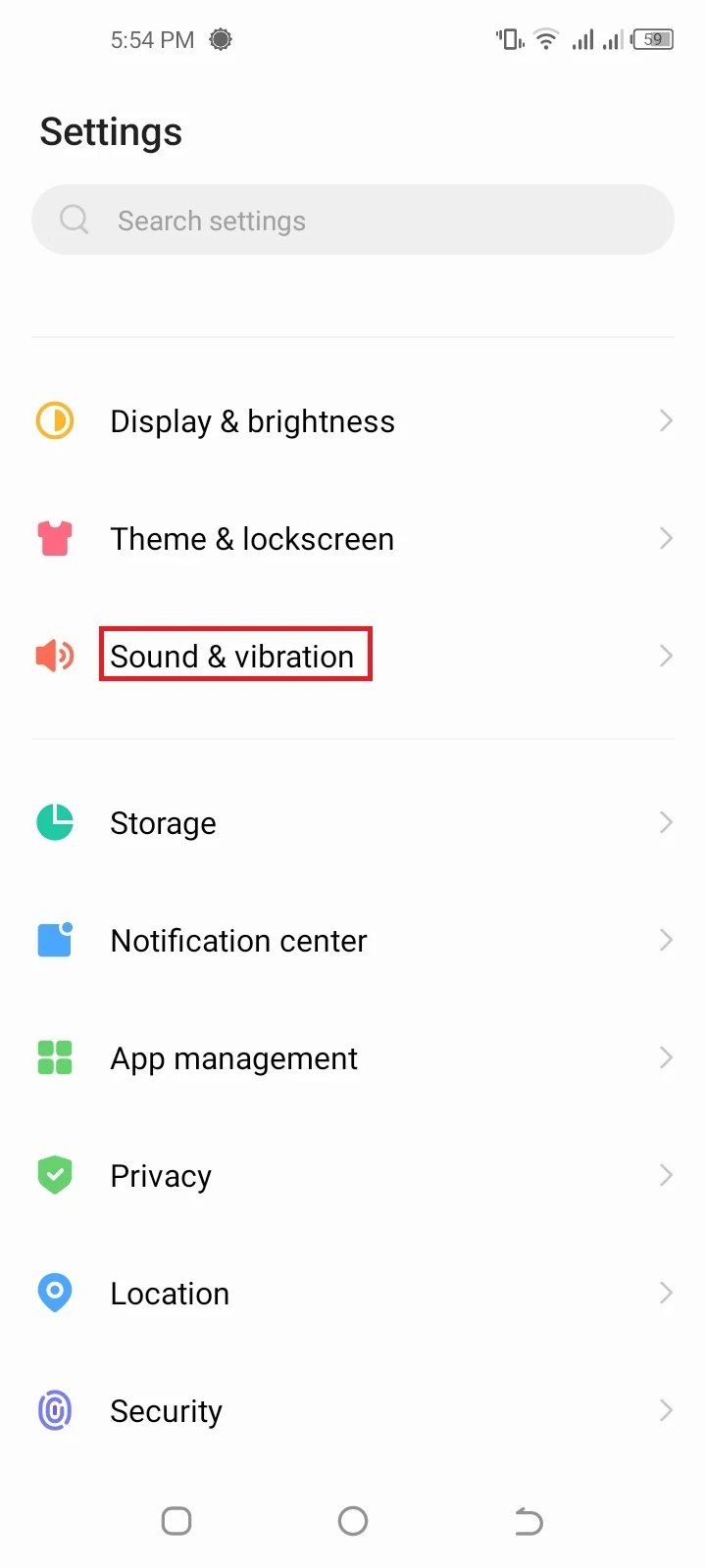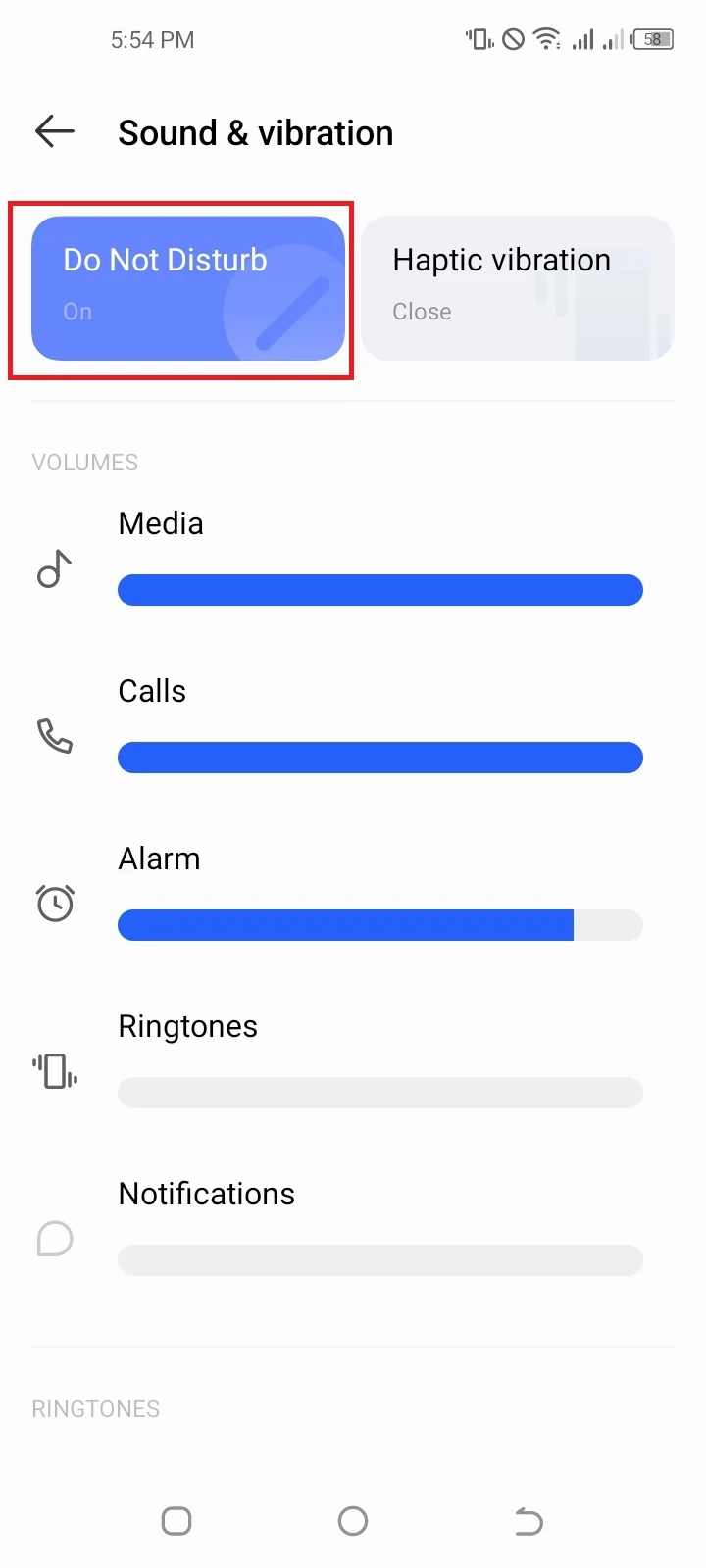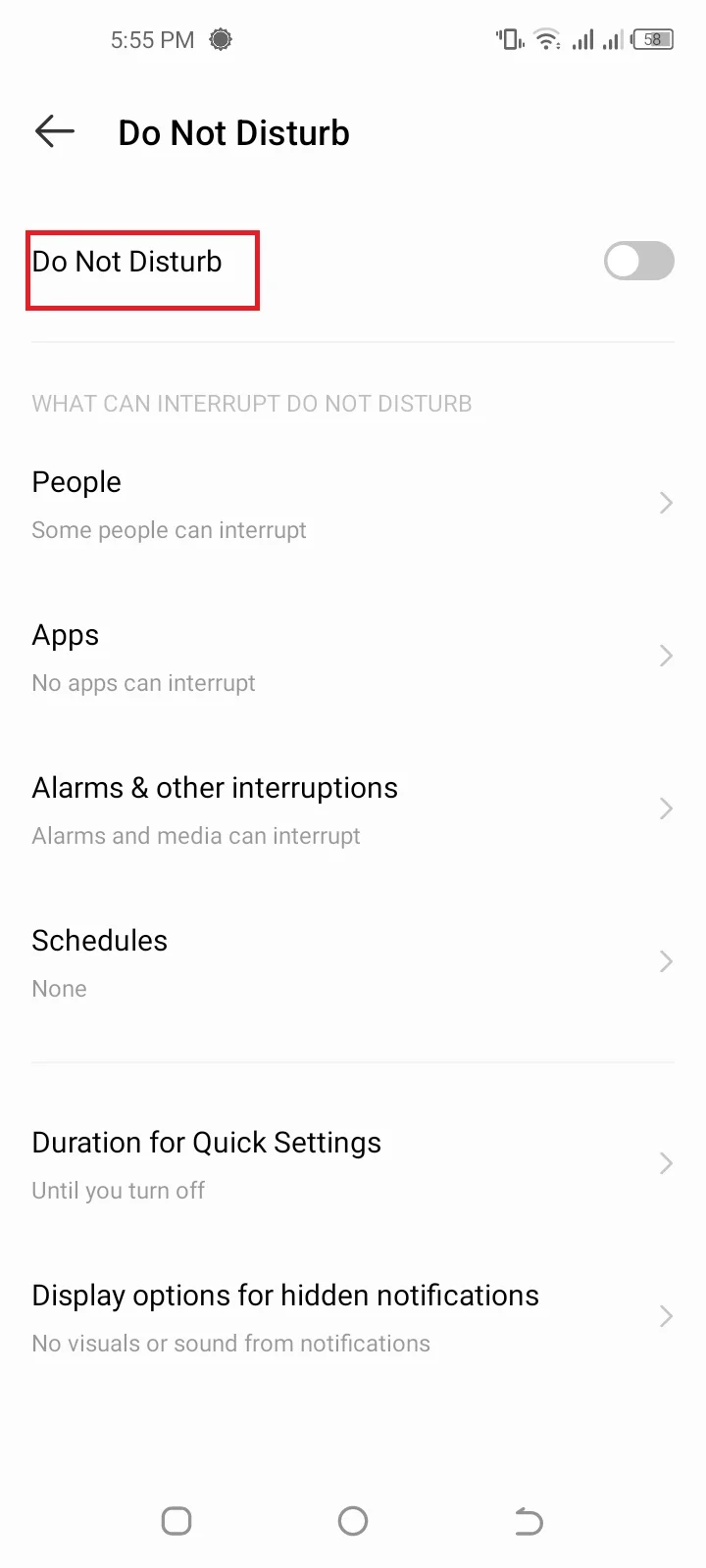 How to unblock private numbers on Samsung
Here's how to unblock private numbers on your Samsung Galaxy device:
Launch Phone app > tap on the three-dot menu.
Navigate to Settings > Block Numbers.
Toggle off "Block Unknown/Private Numbers".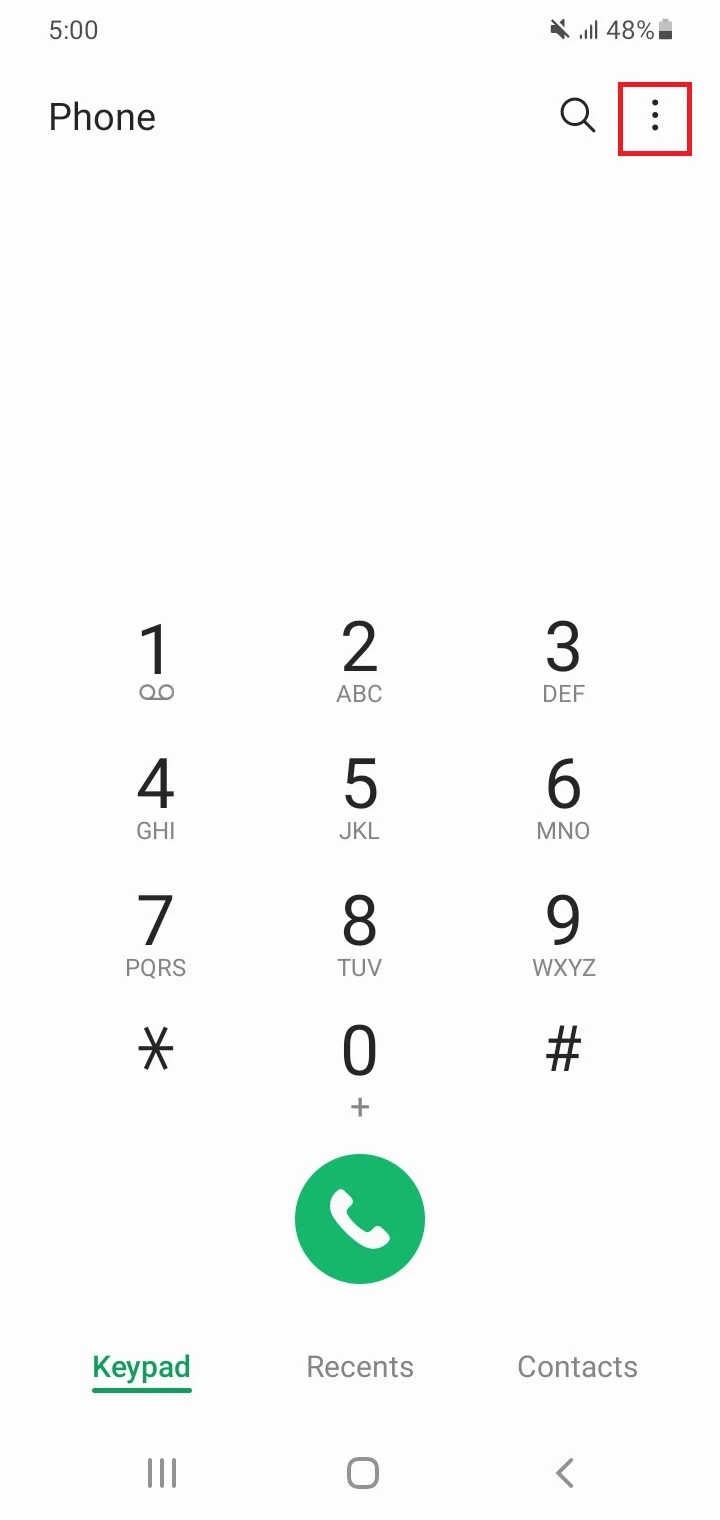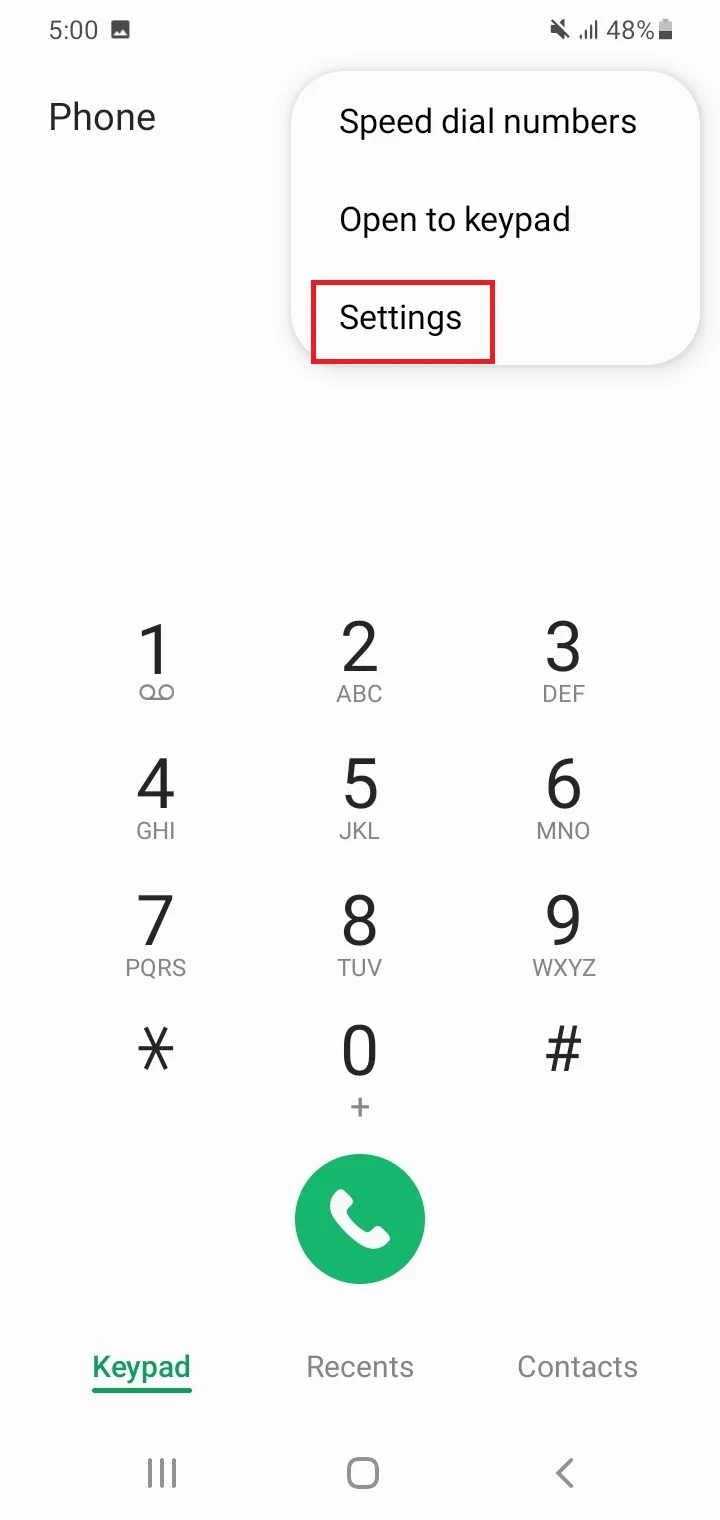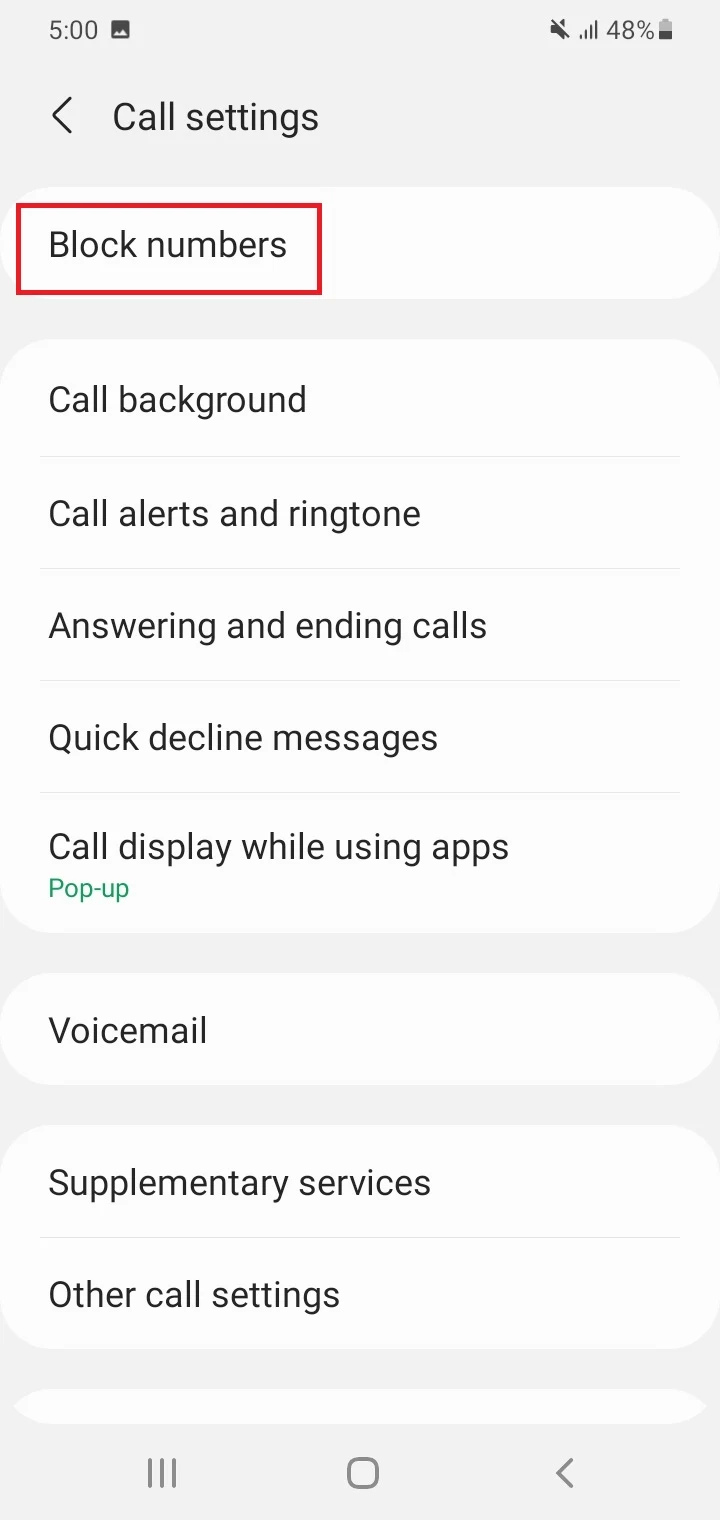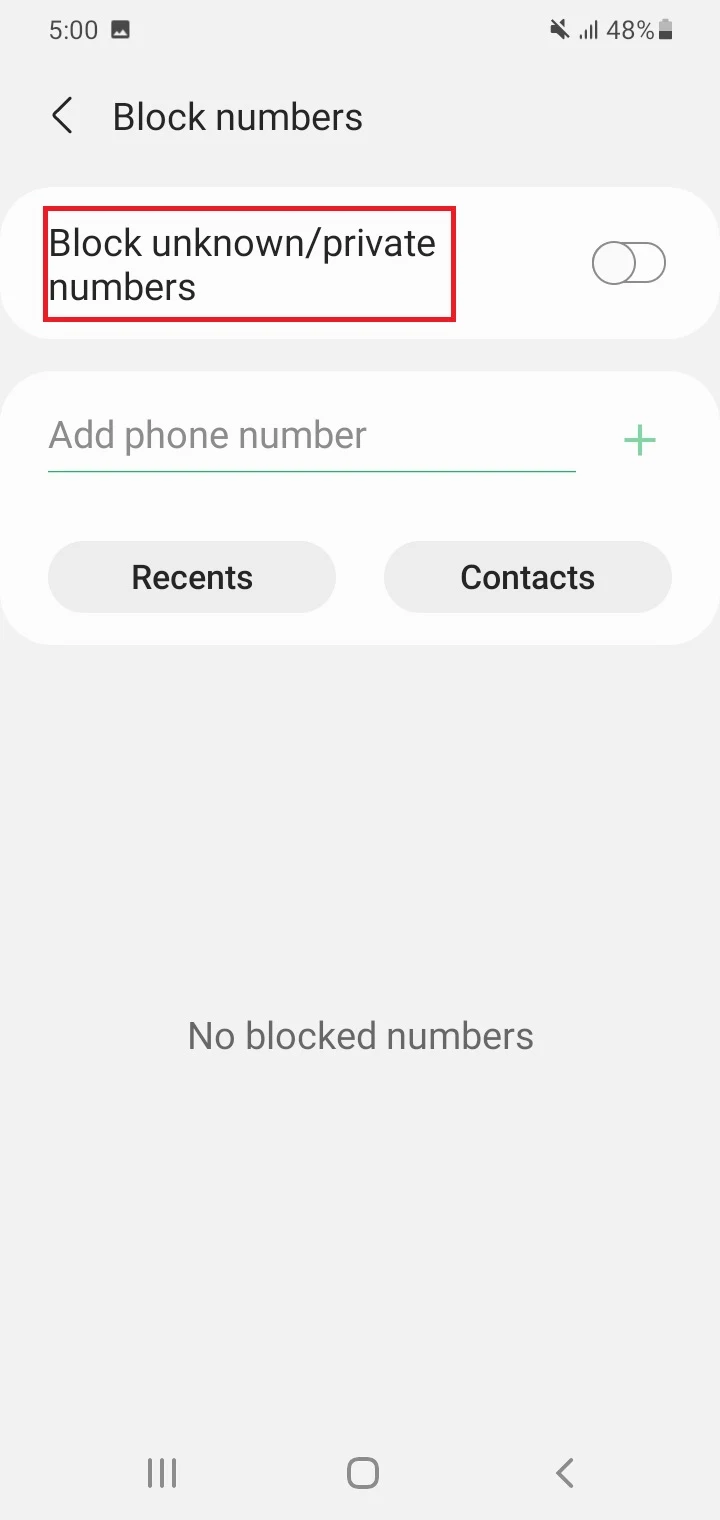 Calling back a No Caller ID
If you missed a call with no Caller ID, it's still possible to call them back as follows:
Use the Last Call Return Service: dial #69 on your mobile or *69 on landlines to call back the last caller Typically this can be done within 30 minutes of the last call you received, or the time limit set by your service provider.
Go through the call log provided by your service provider and then match the date and time on the call log on your phone to identify the private number you wish to call back.
Use a paid service such as the TrapCall app on your Android device: it will automatically reject any private call and then show the Caller ID and phone number that you can call back.
How to block private number calls on Android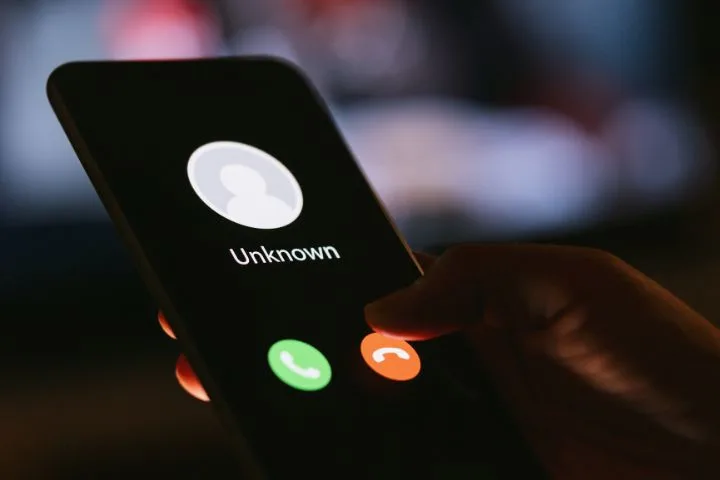 The easiest way to block private numbers on your Android device is to use the built-in Android feature. On a Samsung Galaxy device, open the Phone app > three-dot menu > Settings > "Block Numbers". Toggle on "Block Unknown/Private Numbers"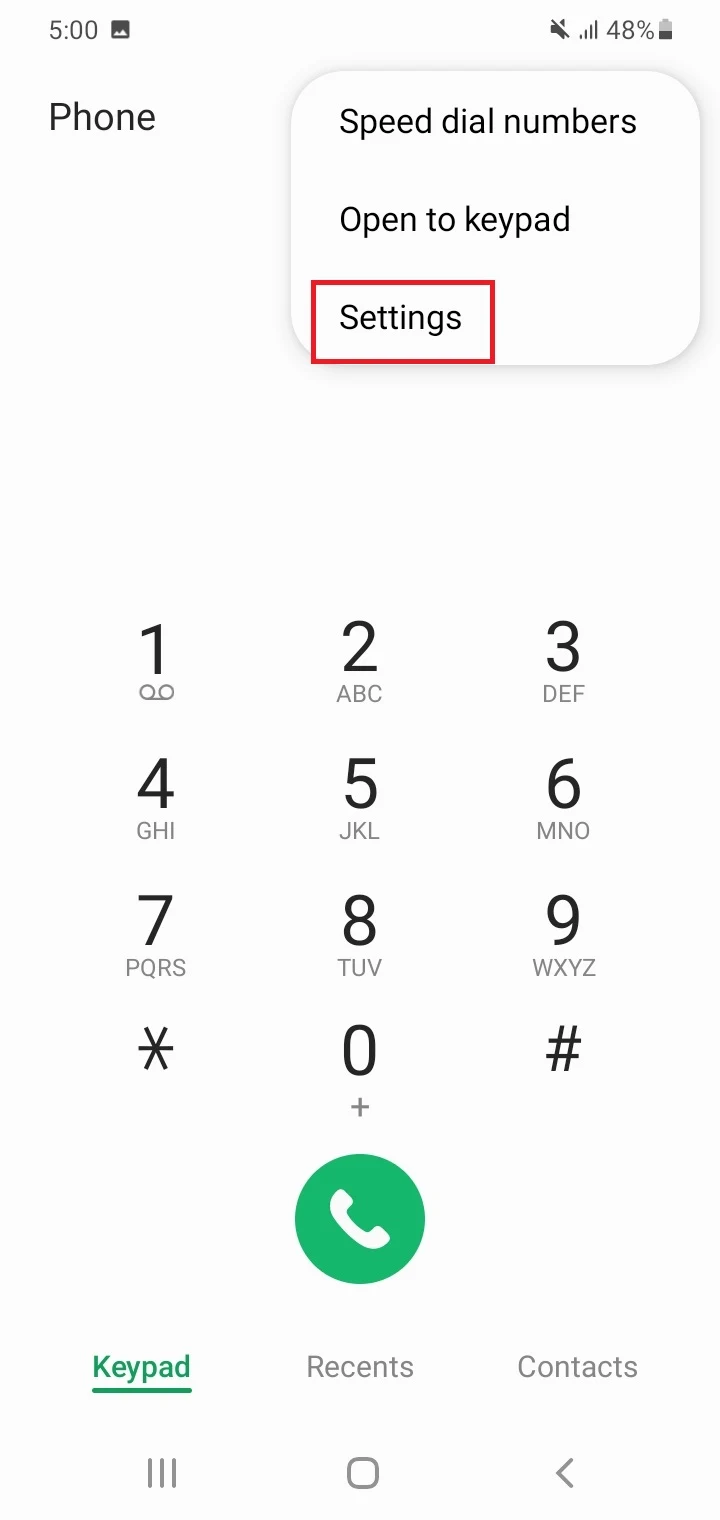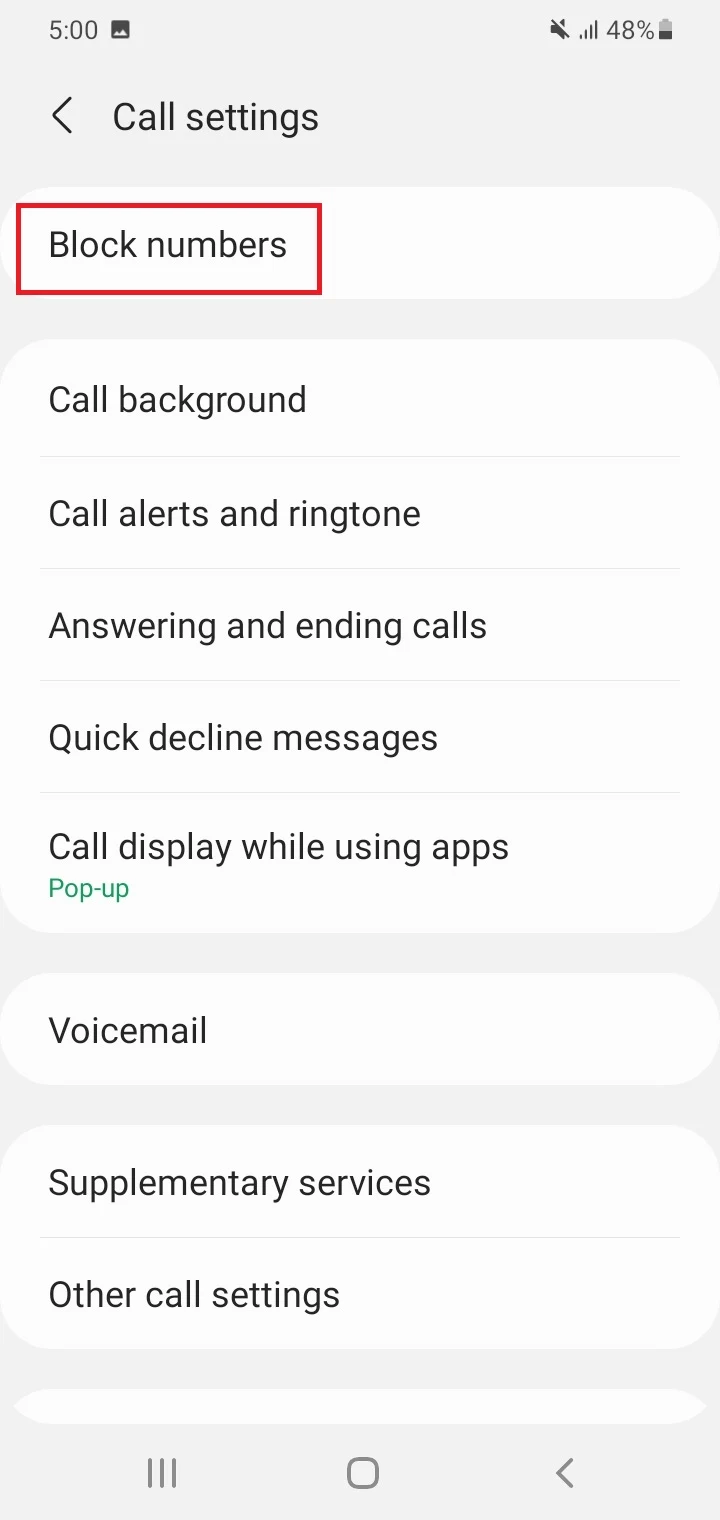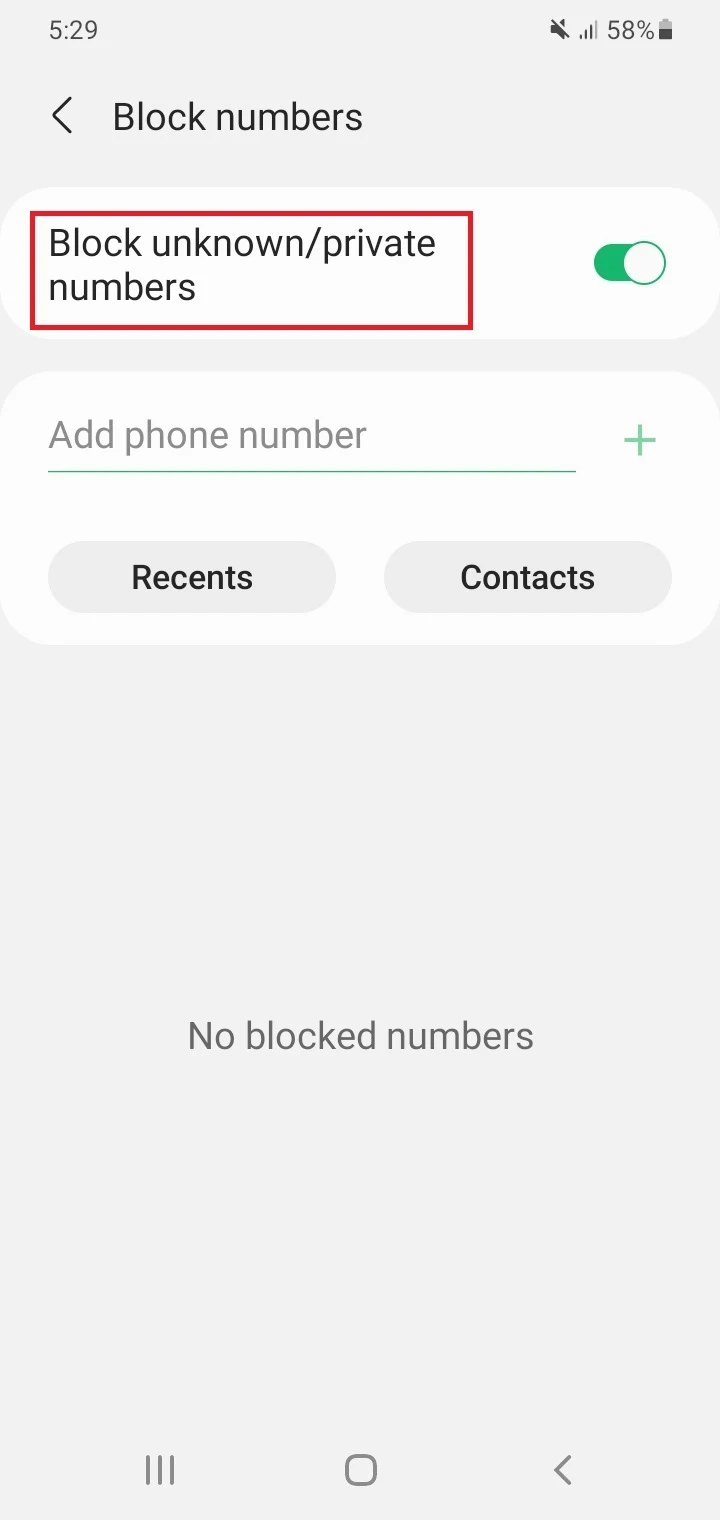 If your Android phone doesn't have a built-in blocking feature or you need more effective private call blocking functionality, you can use a third-party call blocking app. These apps not only protect your phone from unwanted calls but also aids in recognizing unknown numbers.
A few examples of good private call blocking apps:
Block Unknown Callers not working on Android
There are a few common reasons unknown caller blocking may not be working on your Android phone:
1. Phone app is glitching
There may be issues with the Phone app, which can affect unknown caller blocking. To solve the problem, you can try to clear the cache of the Phone app as follows:
Long-press on the Phone app's icon and tap on the "i" icon in the menu.
Scroll down and tap Storage.
Choose "Clear Cache" at the bottom.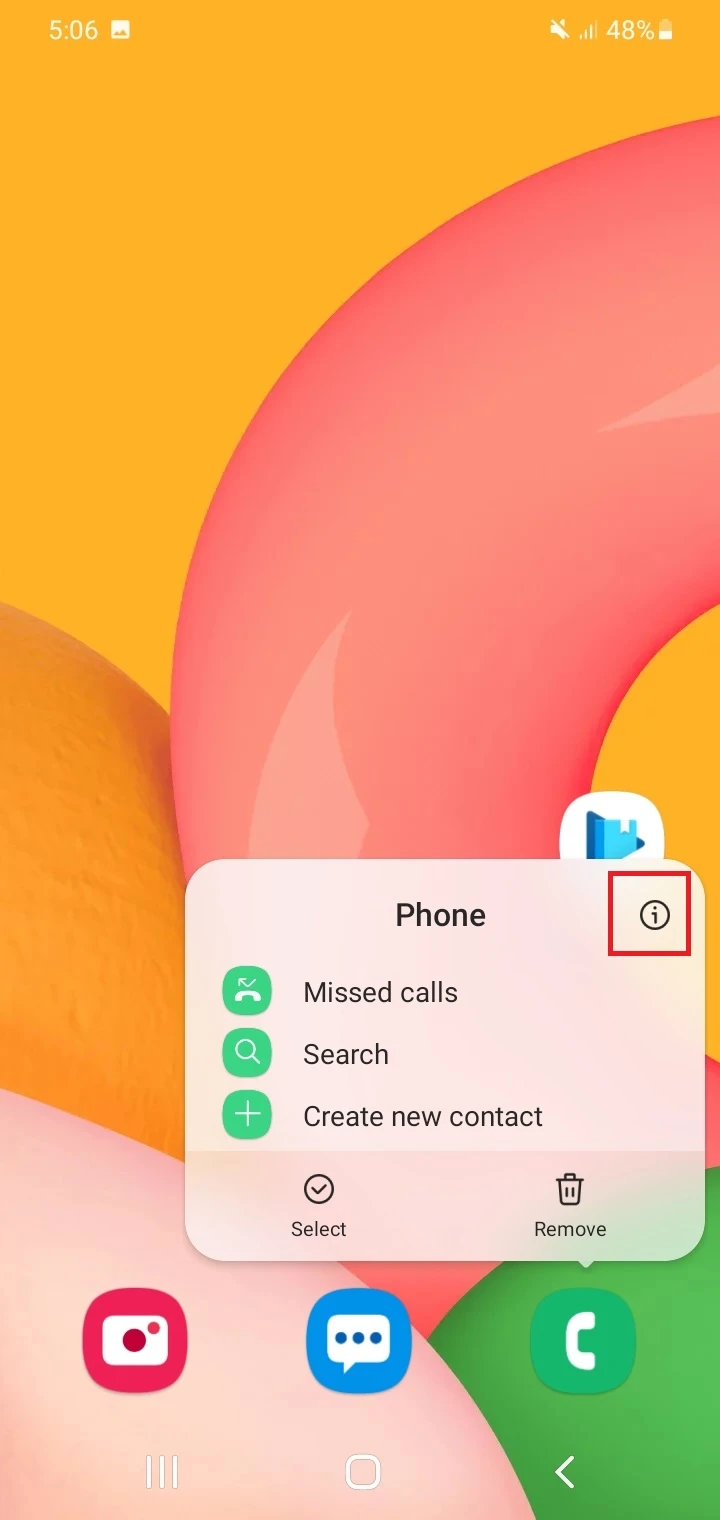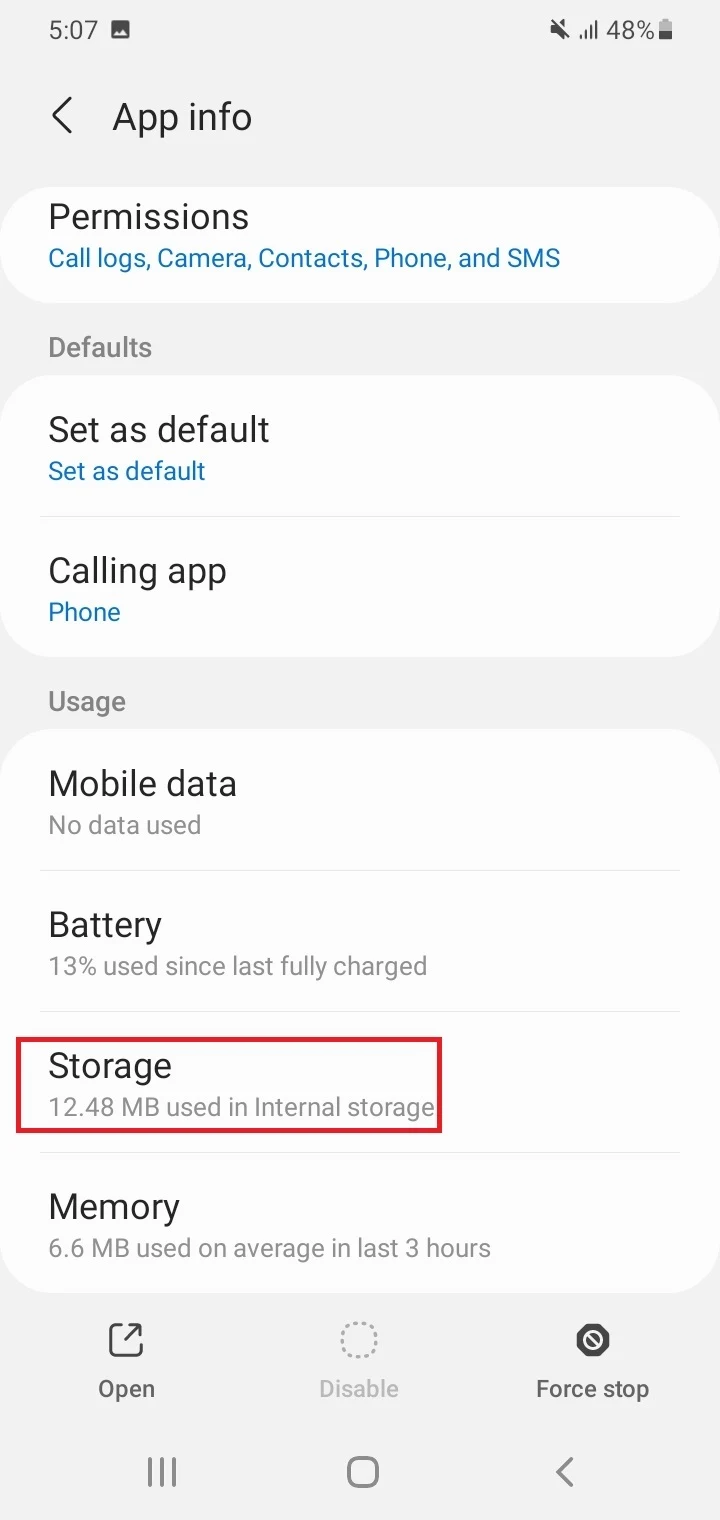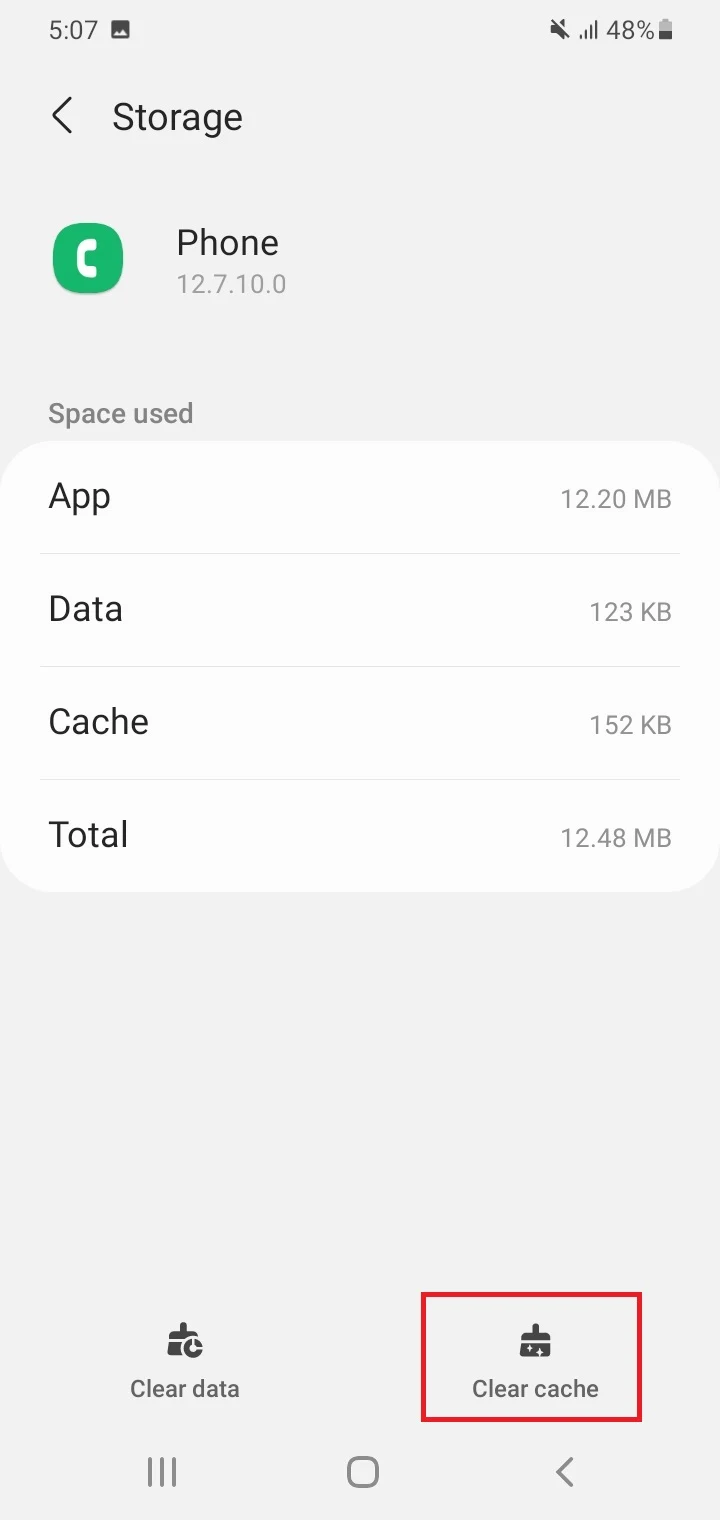 Another thing you can try is to reset app preferences as follows: Settings > Apps > Three dot-menu > "Reset App Preferences" > Reset :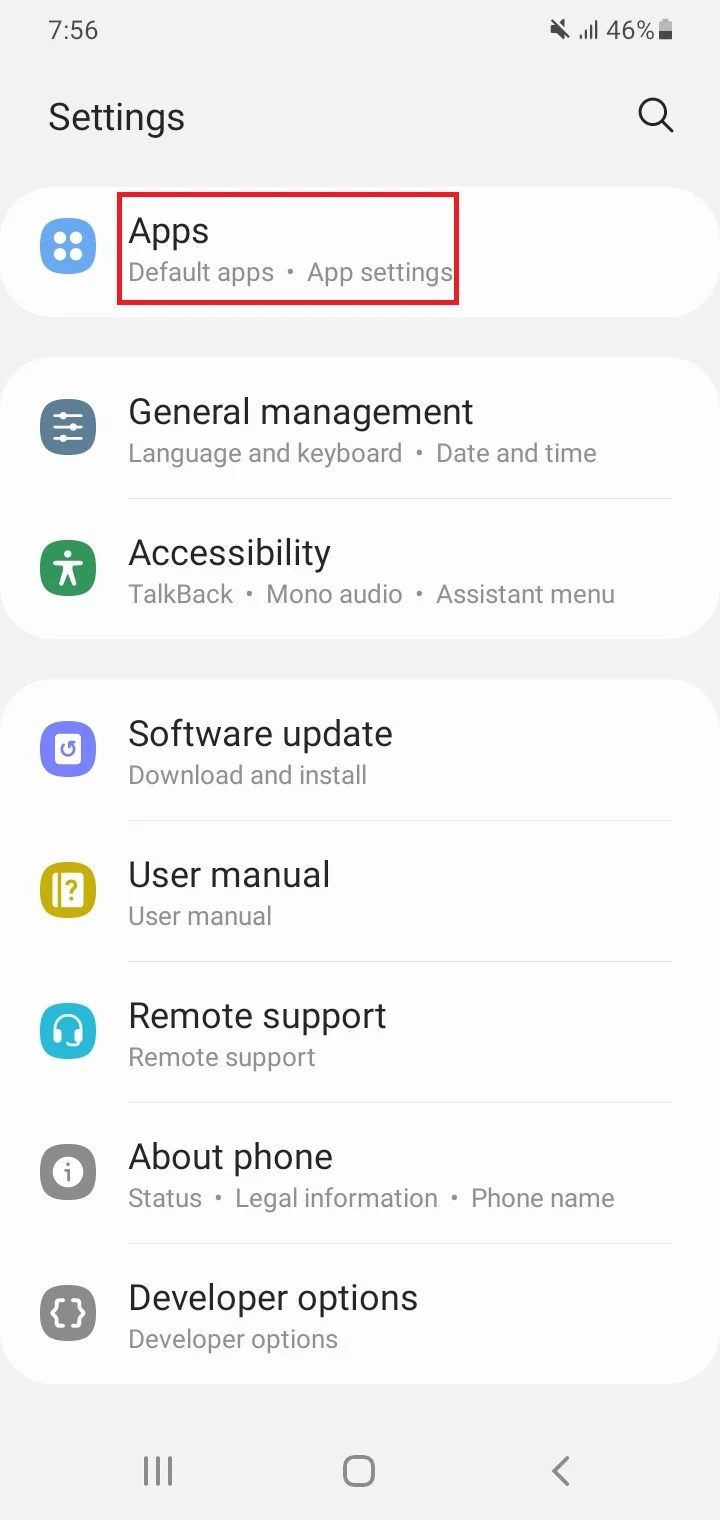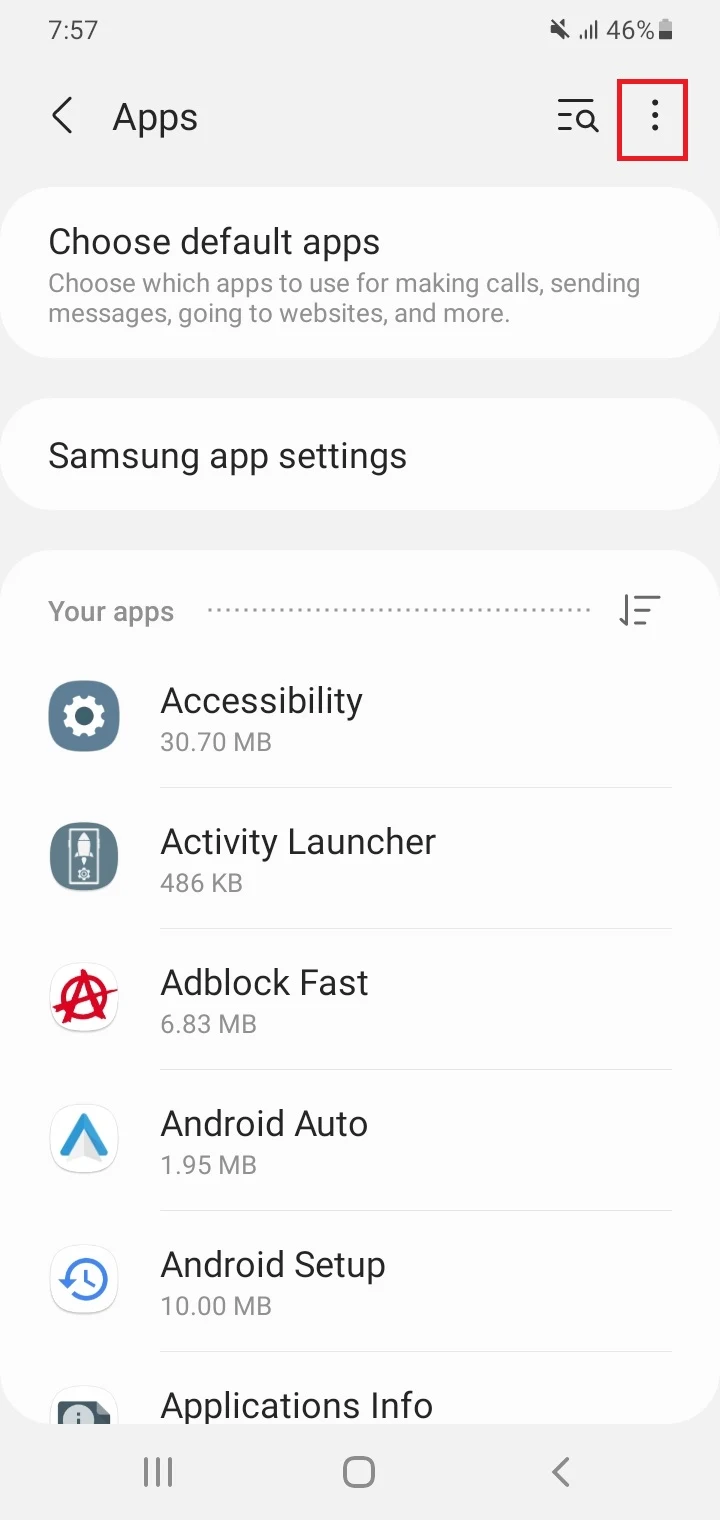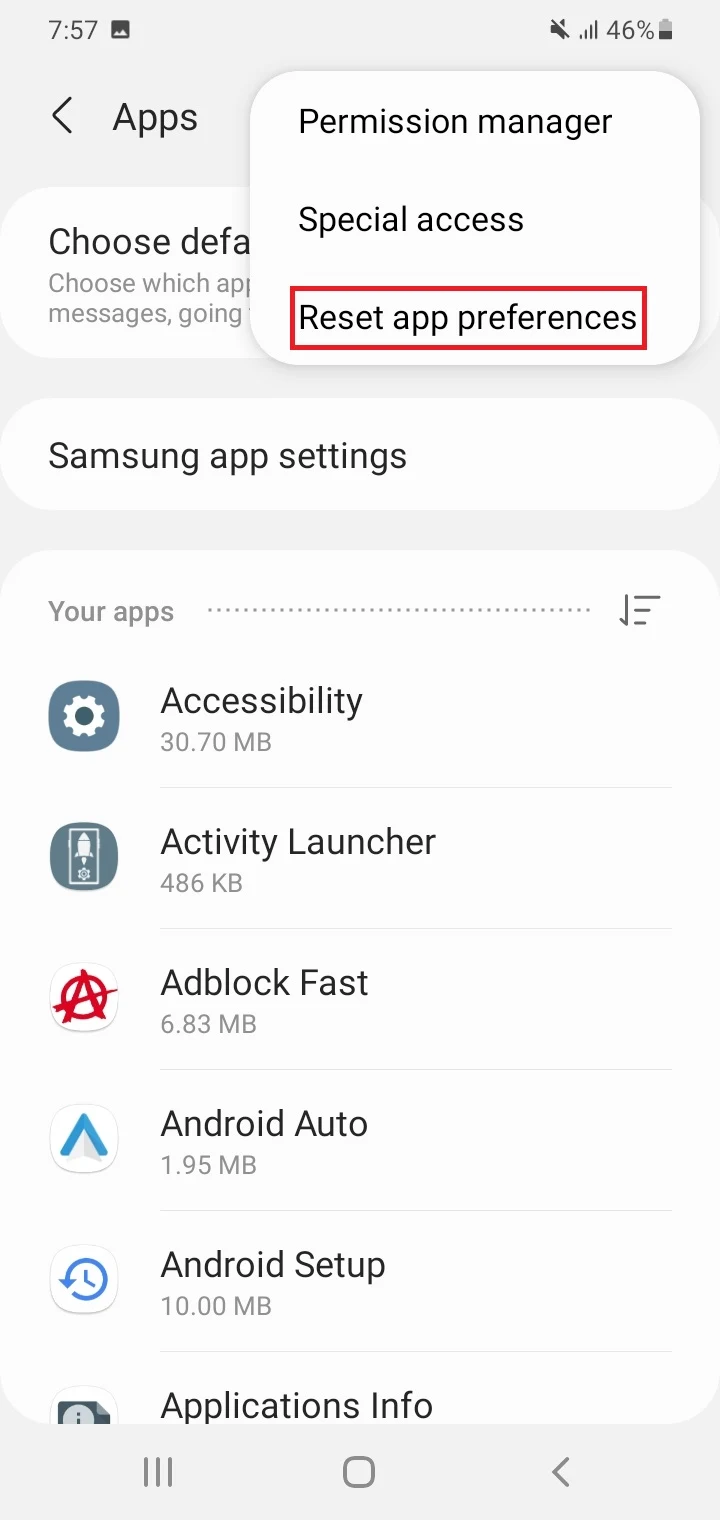 Note that this will clear the default settings for all the apps and re-enable all disabled apps. However, you won't lose any data.
If the above methods don't work and you still receive unknown calls, you can try using a third-party app as described in earlier sections. You can also try contacting your carrier as ask them to block unwanted calls at the network level.
2. Background battery usage disallowed for Phone app
If the background battery usage for the Phone app is not allowed on your device, this can also result in unknown caller blocking not working properly.
Background battery usage for an app refers to whether the app is allowed to run in the background when you are not using it. If allowed, the phone's battery is used to let the app run without restriction, including features like unknown caller blocking.
To allow background battery usage for the Phone app, long-press the Phone app icon > tap the "i" icon > Battery, and toggle on "Allow Background Activity".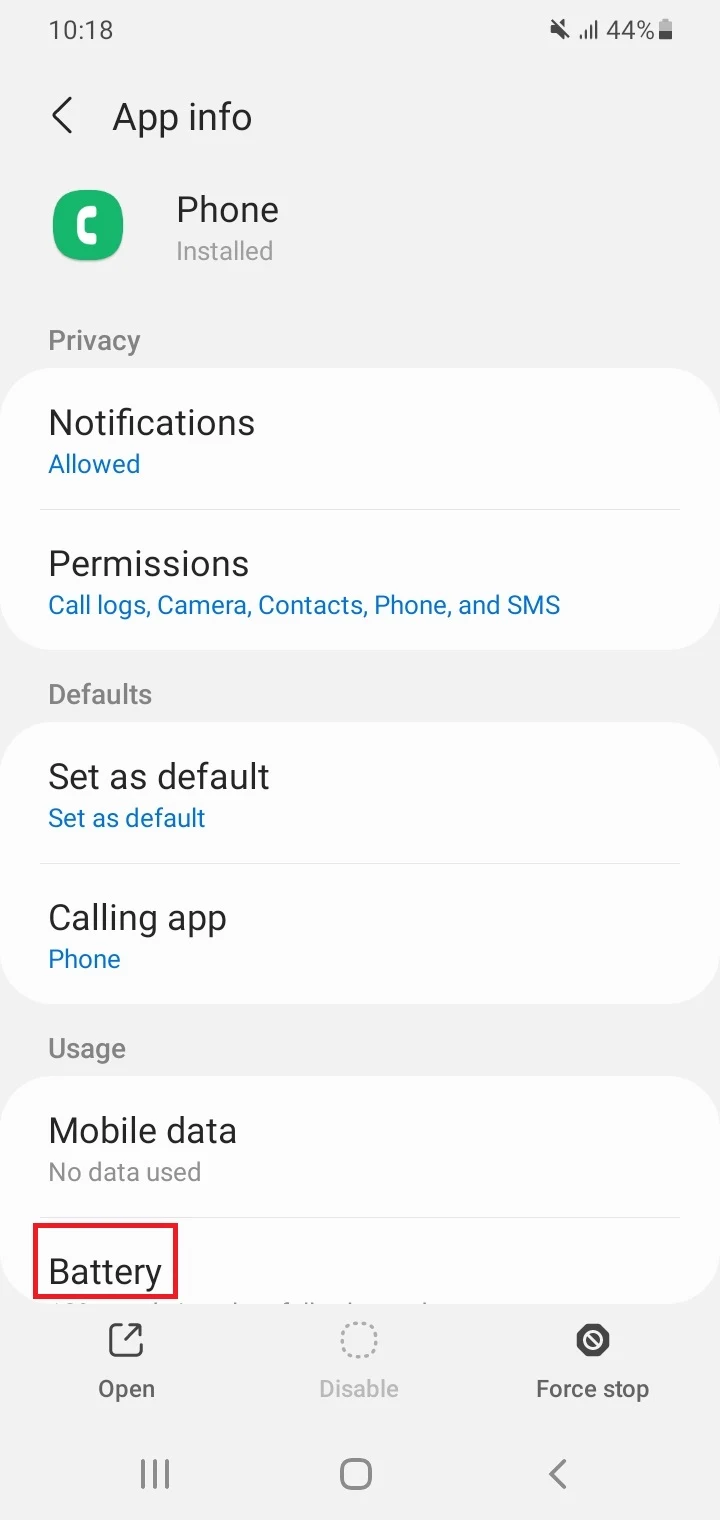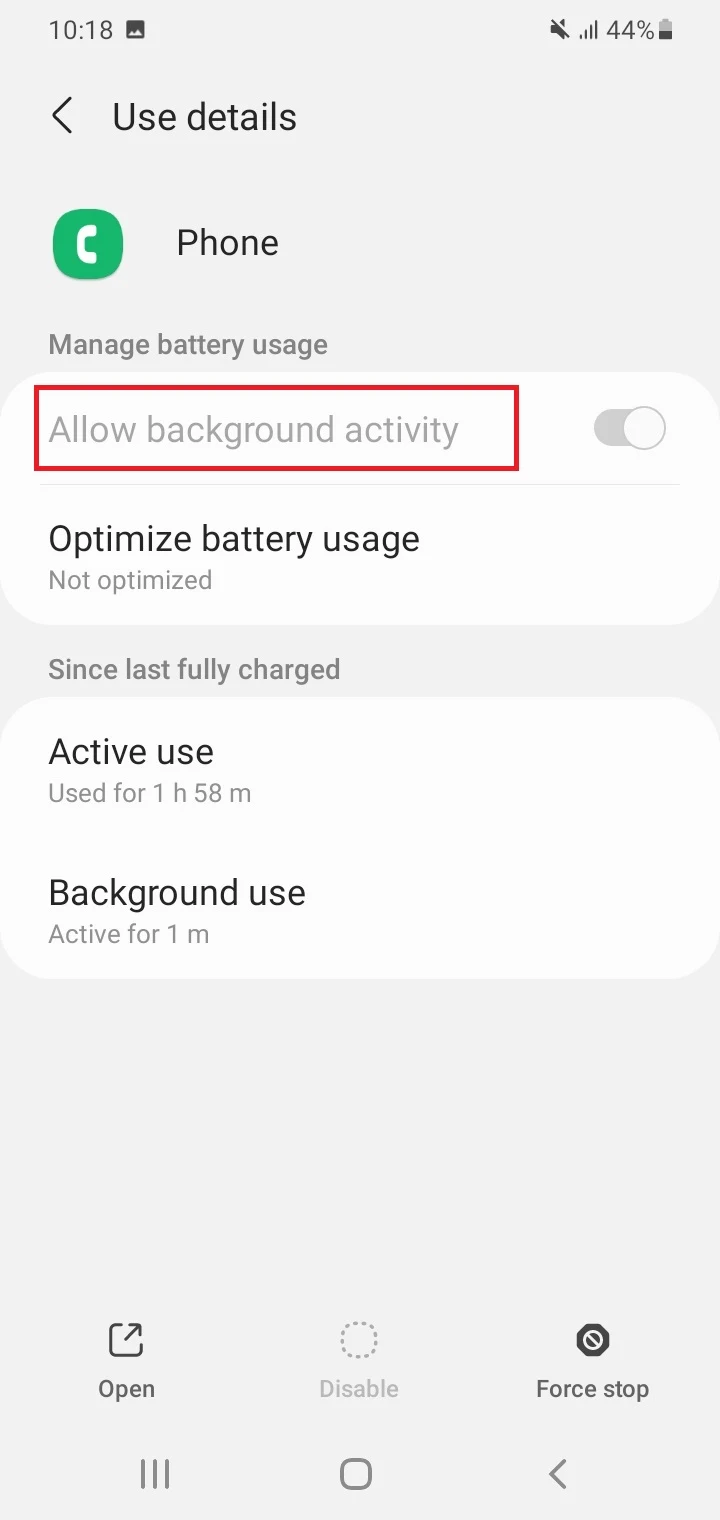 How to identify an unknown number
If you've received calls from unknown numbers or private ones (without any Caller ID), here are some things you can try to identify them:
1. Enter the unknown number in a search engine
You can enter the unknown number in Google. The results may indicate where the number is from and who called you, e.g a bank or a company you have business with.
2. Use a reverse phone lookup website
There are many reverse phone lookup websites that can help you identify unknown numbers.
These websites generally provide number information without any charge. Some examples of reverse phone search websites include:
3. Dial *69 or *57 immediately after the call
If you dial *69 on the keypad after a missed call from an unknown number, it will trace the person who called you. Details such as the name and address of the caller will appear if available in public databases.
This also works for private and anonymous calls, so you can trace the person who called you and reveal the phone number.
You can also dial *57 instantly after the call; this will result in a request to the carrier to trace the caller and find out the caller's details. This is recommended in the cases you are being harassed by scam or spam calls.
When dialing *57, this will also generally send the information to the police. Thus, law enforcement authorities can find out who is threatening.
See also: How To See Missed Calls From Blocked Numbers?
4. Use a call blocking app
You can use an app such as TrapCall to identify unknown and private incoming calls on your Android phone. The app can reveal the phone number and caller details for private, unknown, and anonymous calls.
It can also block spam calls automatically.