Do you want to factory reset your Android device but are wondering whether it'll remove the software updates you have installed? The answer is no.
A factory reset will not remove Android updates you've already installed on your device. However, performing a factory data reset does remove all your stored data along with your network and phone settings.
Read on for more about the consequences of factory resetting your Android.
See also:
What Is The Difference Between Hard Reset And Factory Reset?
Does a factory reset downgrade Android?
Whether you are currently running Android 11, 12, or any previous Android version, performing a factory reset will not downgrade your Android.
A factory data reset will leave your operating system unmodified. Also, none of your system applications that came pre-installed with the device will be removed.
How can I update my phone after factory reset?
Follow these simple steps to update your Android after factory resetting it:
Enter Settings > "Software Update"
Tap "Download and Install"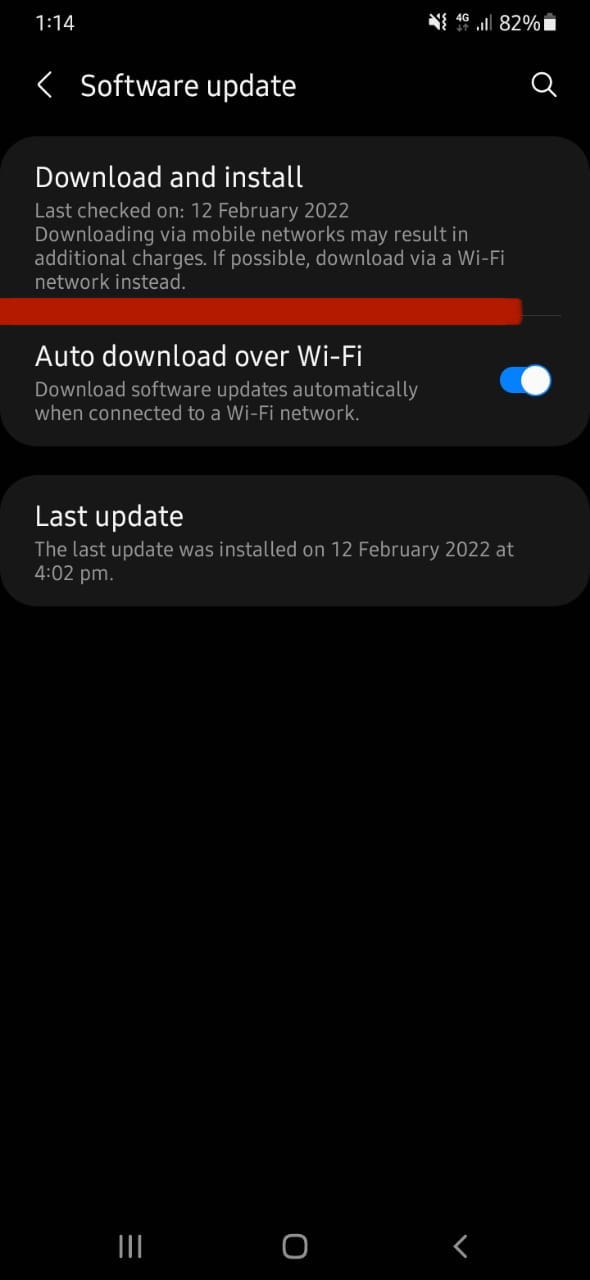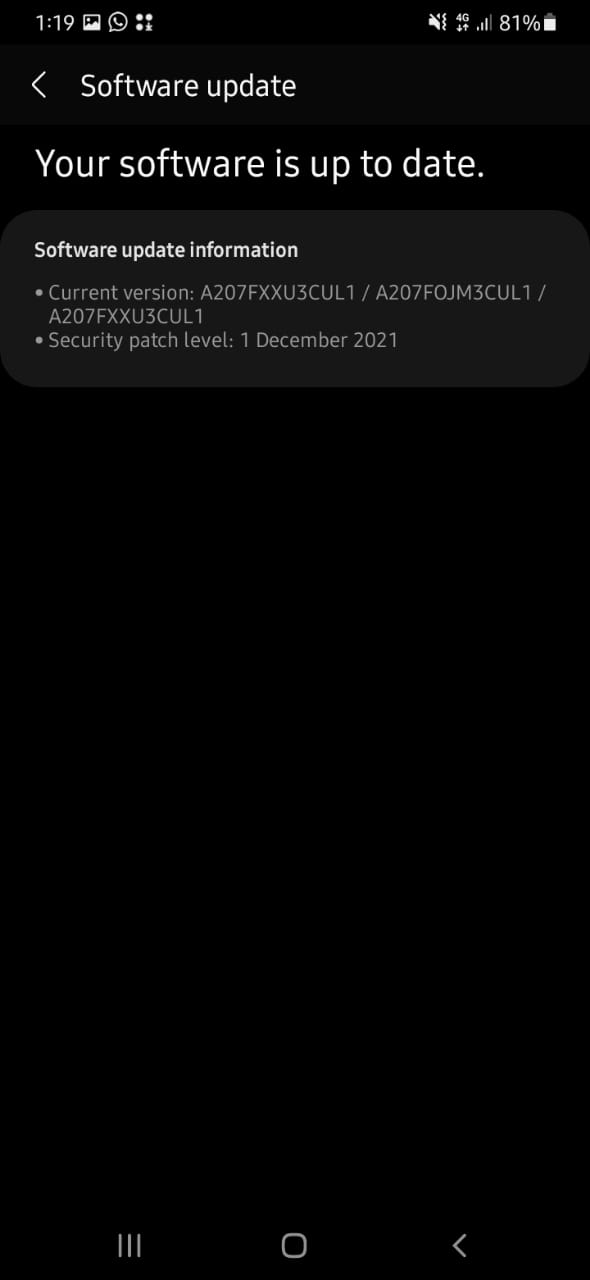 After tapping "Download and Install," you have two options:
Update your device right away
Schedule the update for later (e.g. during night time).
Before downloading updates, make sure you have a stable internet connection on your device.
If you are already running an updated version of the software, you will not be able to see any updates, and the message "Your software is up to date" will be displayed.
What are the disadvantages of factory reset?
Con #1: user data loss
When you perform a factory reset on your Android, all your user files and data, including downloaded apps, saved passwords, logged-in accounts. Everything stored on your phone's internal memory will be set to factory default settings.
After a reset, the user interface of your device will look exactly like after setting up your device the first time.
If you want to do a factory reset, it's important to back up your data first. If you have a Google account logged in on your phone and sync turned on, a lot of your most important data should be automatically backed up, including:
Your Gmail settings
Your messages
Wifi networks and passwords
Display and language settings
Data and time settings
Apps – when you log in to your Google account on any device and restore back up, your previous installed apps will be reinstalled
See also: Does Software Update Delete Everything in Android?
Con #2. Factory Reset Protection (FRP)
When you log in to any Android device with your Google account running version 6 or higher, a feature called "Factory reset protection" automatically turns on.
With the FRP feature enabled, After performing a factory reset on your device, you need to log in to your Google account to be able to start using your mobile again.
If you are planning to sell your device and want to disable this feature, follow these steps prior to the factory reset:
Open Settings app > tap "Accounts and backup."
Tap on "Manage Accounts" > Select Google account
Select "Remove Account" and enter your account's password to confirm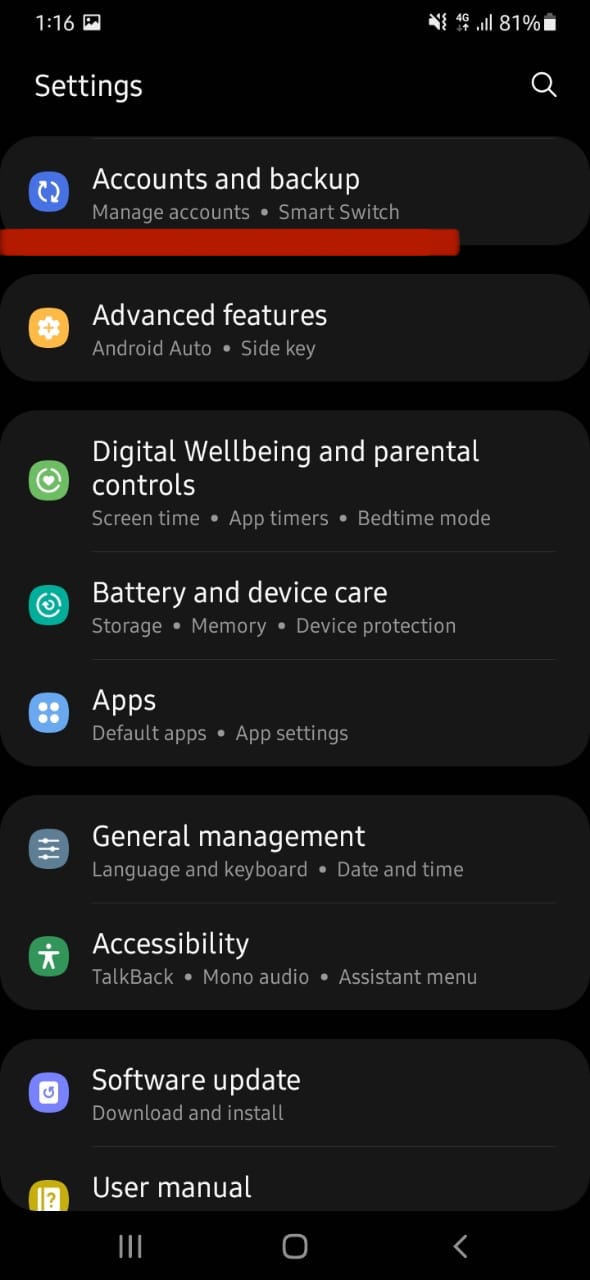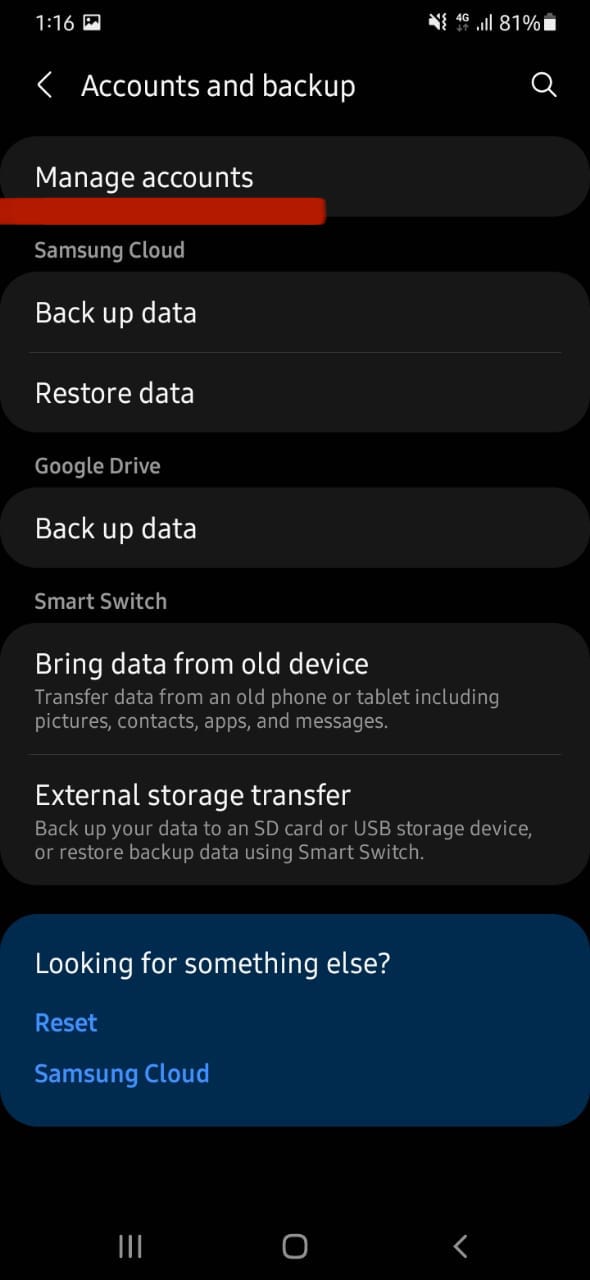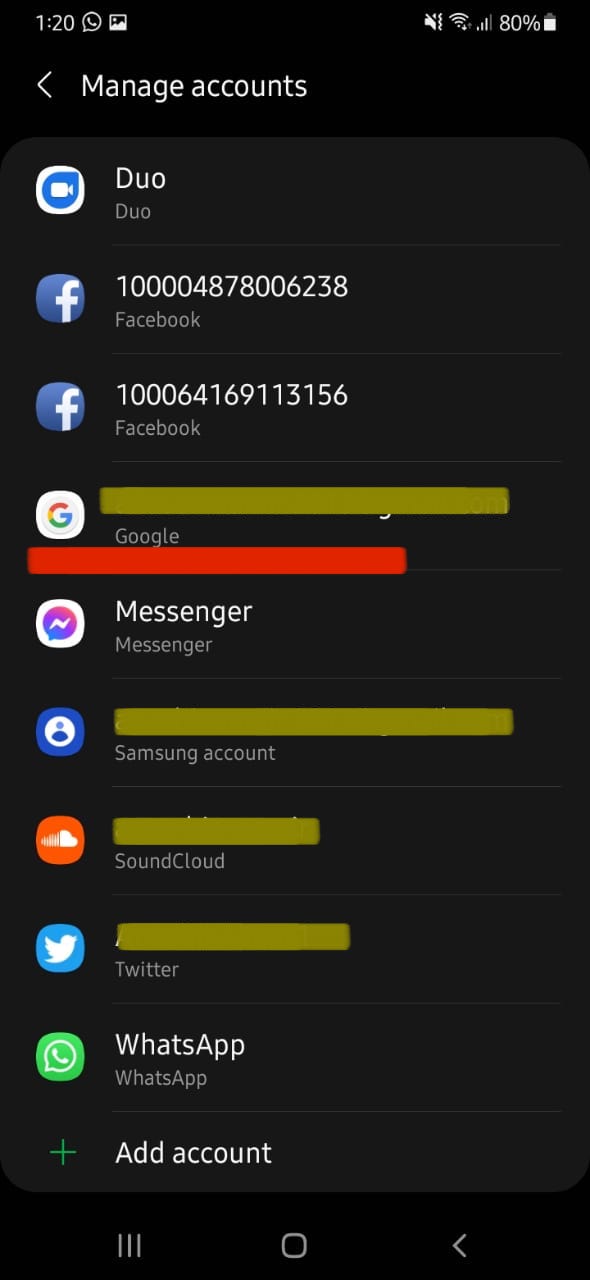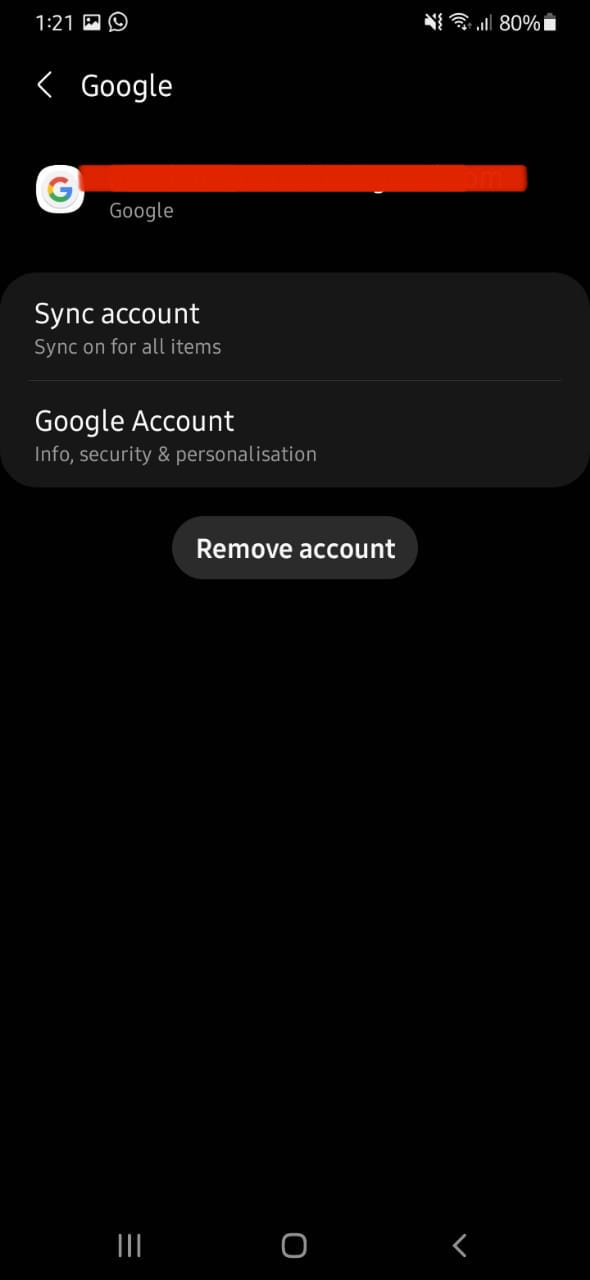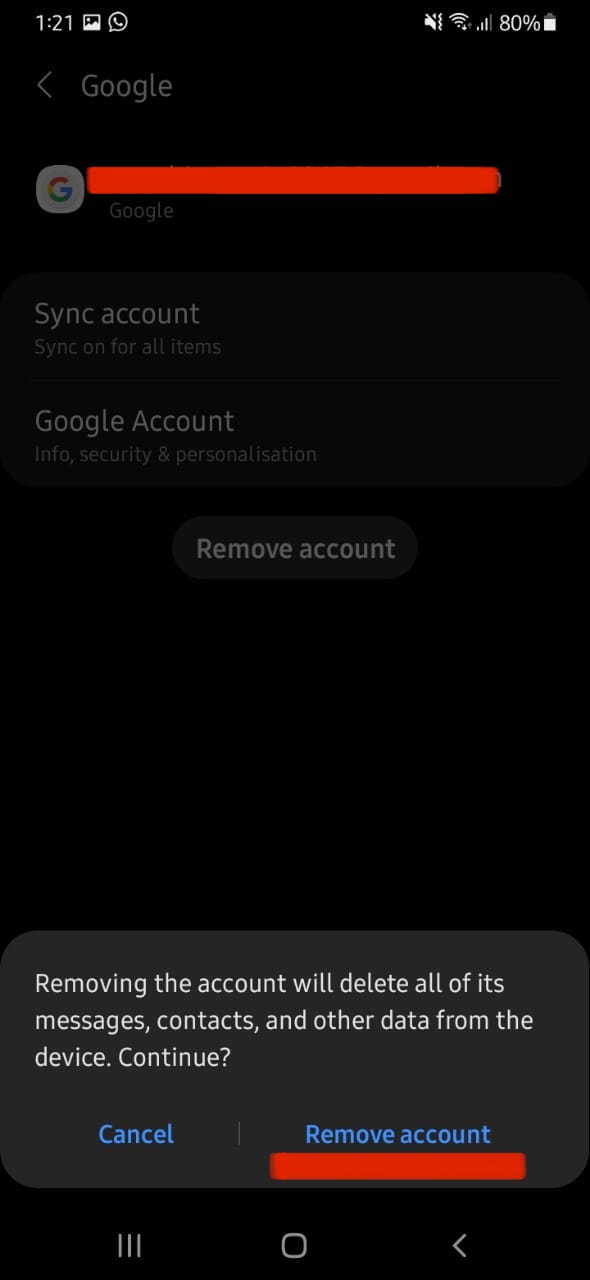 After removing the Google account from your device, factory reset protection will be automatically disabled.
See also: Does Factory Reset Remove Google Account?
Besides the above disadvantages of doing a factory data reset, there are important advantages as well:
Pro: improved Performance
One of the biggest advantages of a factory reset is improved system performance. When all the stored data is removed, your operating system and memory will be freed and perform more efficiently.
Pro: virus removal
Another notable benefit of doing a factory data reset on your Android is that it wipes out any virus you may have on the device.
If you have issues opening some apps or experience other system-related issues, your device may have been exposed to a virus. These viruses generally come from third-party apps.
A factory data reset will remove viruses that slow down or disturb your system.
Can you uninstall system update on Android?
You can not technically uninstall a system update on your Android device. Once you update your Android, everything on the firmware gets overwritten and this can't be undone easily.
That said, you may be able to revert back to a previously installed software version on some android devices. That will be a complex and technical process, and success is not guaranteed.
To do that, you need to flash a stock ROM. Follow these steps:
Visit the XDA Developers Forum and download the pre-rooted stock ROM compatible with your device (if available)
Make a complete backup of all your data
Now boot into recovery mode
Tap on "Wipe" for performing a factory reset > Tap install
Now reboot your device
Be aware following this approach you void the warranty of your Android, so make sure there's a very good reason for doing it.
How do I uninstall Chrome update on Android?
Generally, app updates are intended for improving or adding features, enhancing security, and fixing bugs. However, some users get comfortable using a particular version of an app, and may find the changes brought by an update worsening on the user experience.
For instance, when Chrome's tab section got added in an app update, some users reported issues using it, saying the browser was easier to use before the update.
If you don't want to keep Chrome updates on your smartphone, follow these simple steps to uninstall Google Chrome updates on Android:
Open Settings > Apps
Tap on three dots in the top right corner
Turn on "Show system apps" > Select Chrome
Tap on the three dots again
Tap "Uninstall updates" > select OK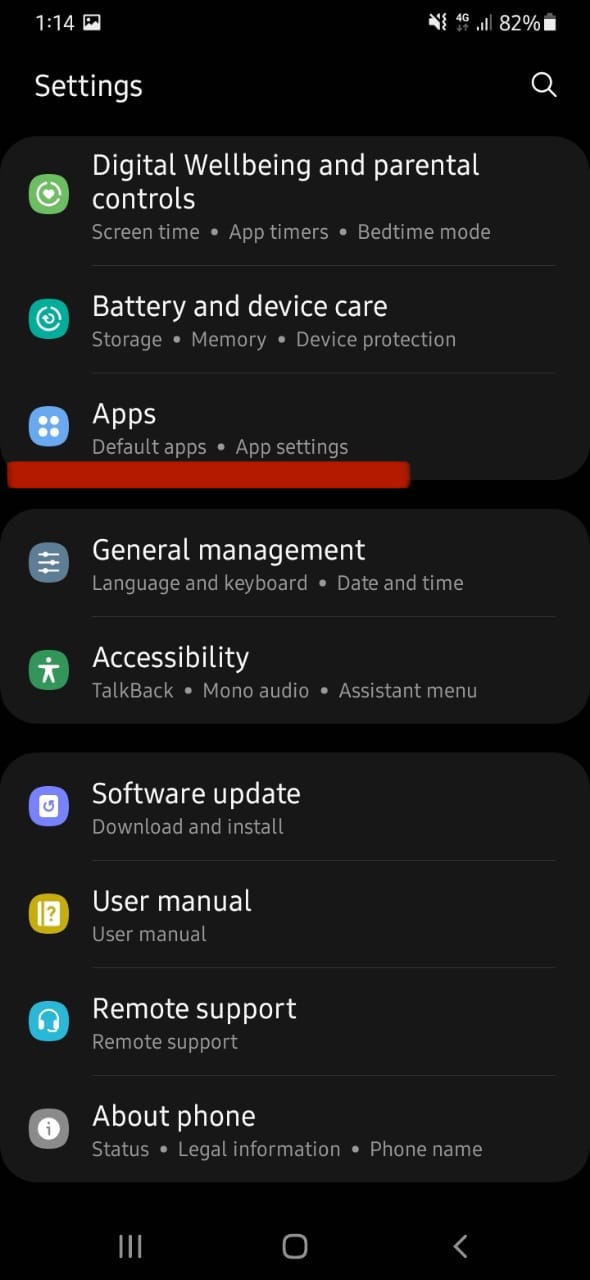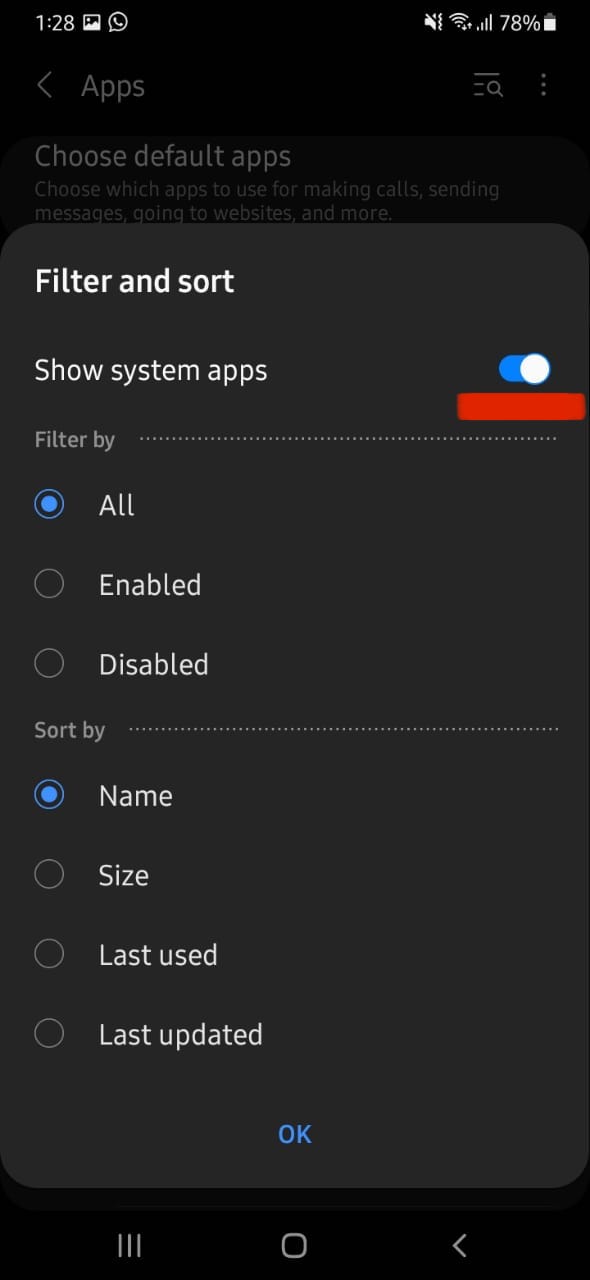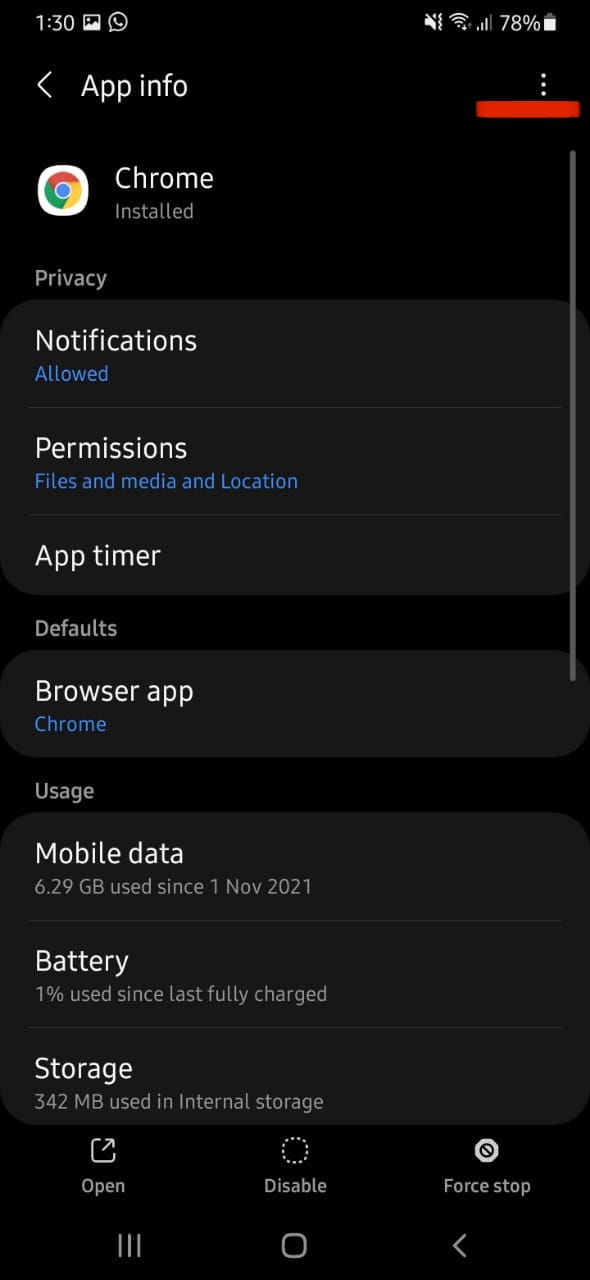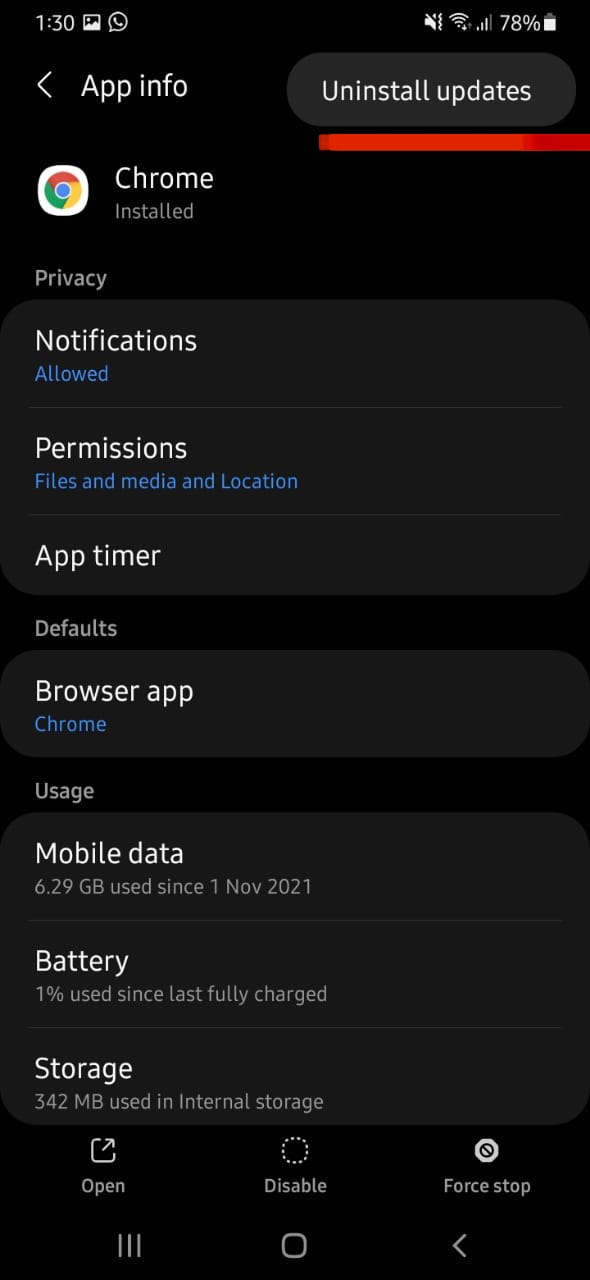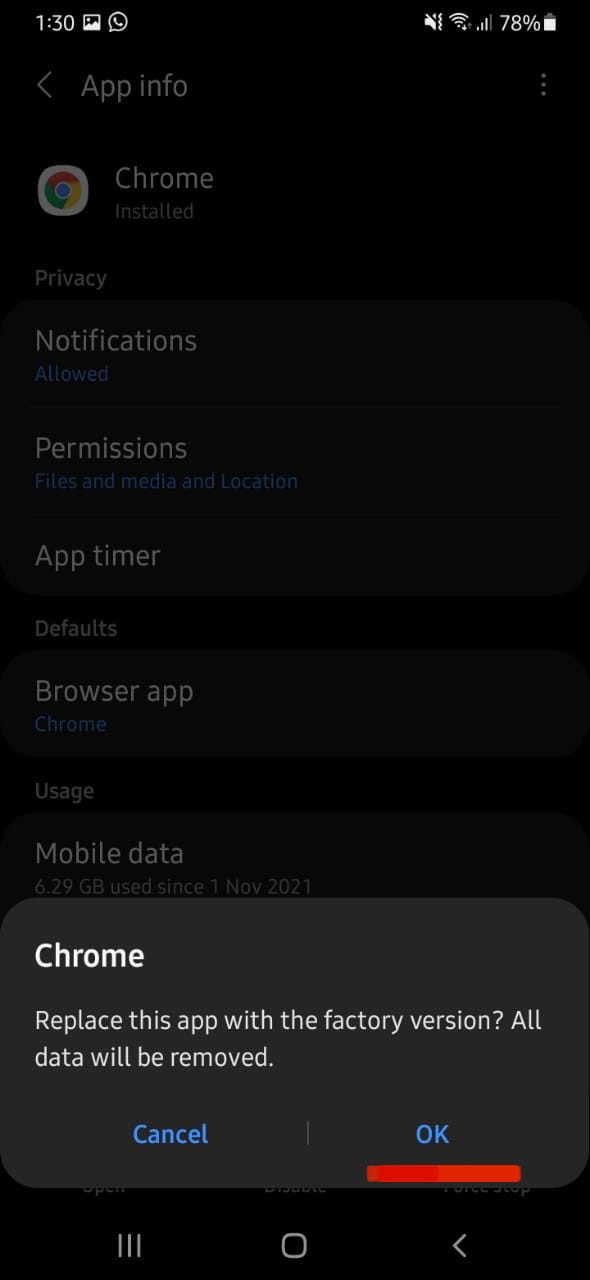 After completing these steps, all Chrome updates will be uninstalled and you will be able to use the version of Chrome that came with your device when you first bought it.
You can always reinstall the Chrome updates following the above steps method but choosing "Install."
Does factory reset affect performance?
When you have many apps installed on your phone which you use frequently, it might slow your phone's performance. A good way to recover your phone's performance is by factory resetting your Android device.
After performing a factory reset, your device will likely feel faster, and you should no longer have screen freezing issues (if you did before the reset).
Doing a factory reset, though, won't make your phone a lot faster. By freeing up space in your device, your phone will simply go back to its default state, resulting in relatively improved performance.
It's not recommended to constantly factory reset your device hoping for faster performance. You should only perform a factory reset when you experience issues such as abnormal lagging, screen freezing, etc.
Keep in mind that your app settings, apps, and other user data is wiped out when you factory reset your device, which can be a hassle to set up again from scratch. We suggest only doing a factory reset once or twice per year.
See also: Does Updating Your Phone Make It Faster?
Will factory resetting my old phone affect my new phone?
Your old and new phones are independent of each other, even if they are sharing data through using a common Google (or Samsung) account. Factory resetting your old phone will not affect your new device.
On the other hand, if you make any changes in your contacts, messages, networks, or other user settings that are backed up on Google Drive, on your old phone, these changes will propagate to your new phone if it is synced with the same Google account.
Will a factory reset remove Samsung account?
Your Samsung account will no longer be logged in to your device if you perform a factory reset.
In fact, all other logged in accounts, including bank accounts, social media accounts, will get removed.
However, if you have factory reset protection(FRP) turned on, your Google account will not be removed after a factory data reset.