Many people wonder whether Whatsapp can be used without a phone number and/or without an email.
WhatsApp requires a phone number to set up an account and start using the messaging app. However, once your account is created, you can continue to use Whatsapp even though your SIM card and phone number are no longer valid. Whatsapp does not require an email address to function.
In this article, we will explain the link of WhatsApp with your phone number and see how it can optionally be linked with your email address as well.
See also: How To Remove Default Messaging App On Android?
Is Whatsapp linked to your phone number?
If you change your phone number or SIM card, WhatsApp will still work on the same account. You can even transfer your WhatsApp account to a new phone.
It's a common misconception that a WhatsApp profile is tied to your phone number. This is not the case. It's understandable that people believe this because WhatsApp sends an SMS text to your phone number as part of the setup and verification procedure.
WhatsApp will remain active on a device until you uninstall it. WhatsApp is not altered by changing SIM cards. It will continue to function normally on your device.
What is my WhatsApp Number?
The phone number used during setup is linked to the WhatsApp account; the one that gets the initial text message is your WhatsApp number. You can change the phone number for the same device (e.g., change SIM cards on GSM phones).
Other users can join your WhatsApp group by using the phone number associated with your account. Give new contacts your WhatsApp-linked phone number so that they may connect with you on the platform.
Is your WhatsApp number the same as your phone number?
Since WhatsApp uses the same phone number as your phone, you can see it by accessing your profile, which shows your current phone number.
Your WhatsApp number may be found by looking up your phone number in your phone's settings. Go to More Options>> Settings>>Profile.
Is Whatsapp linked to your email?
On WhatsApp, you can modify all or some of the linked things without issue as long as the phone number to which the WhatsApp is linked remains the same. WhatsApp uses your phone number as the primary means of authentication;
It means that you can choose to add your email for the verification method, but it is not necessary. Not your email address, but your phone number is linked to your WhatsApp account.
Can I use WhatsApp without a Gmail account?
WhatsApp and Gmail are two completely different services, so you can use WhatsApp without a Gmail Account. The only connection is that the Android version of WhatsApp uses Google Drive to keep backups of your chat history (assuming you use that feature), which necessitates the use of a Google account.
If you're referring to the email address linked with your Google Drive or iCloud account, where your WhatsApp conversations are stored, altering these addresses will have no effect on your existing discussions. Your chats will not be lost.
How do I remove my email from WhatsApp?
Since WhatsApp doesn't care about email addresses, there's no need to delete them. WhatsApp only uses the mobile phone numbers of you and your contacts.
WhatsApp simply needs your email address in order to back up your conversations to Google Drive. When you intend to move your WhatsApp to a new phone, this is a very useful tool.
By selecting never backup in the settings > chats section, you can alter the email used and even remove it entirely.
How can I know my WhatsApp email ID?
It is pretty straightforward to know your email ID linked to WhatsApp. Follow these steps:
Open WhatsApp on your device, and select Settings from the drop-down menu.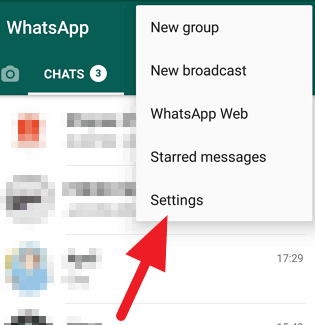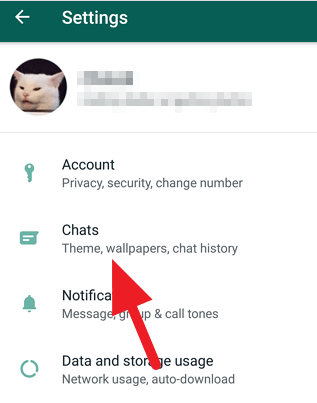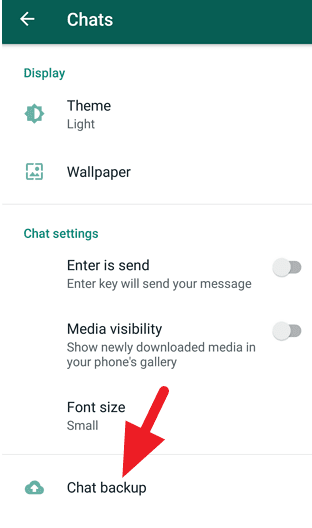 You will see Google Drive Settings, which includes a Google Account option. You should be able to see your Gmail ID.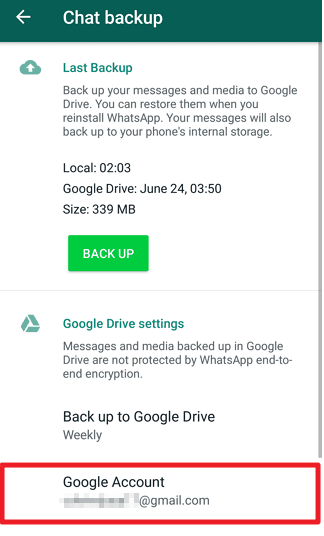 Can I receive the WhatsApp verification code by email?
You will see two screens when you are creating a WhatsApp account that helps with the verification; Registration and Two-step verification.
Two-Step verification can be accessed in the Account menu in Settings.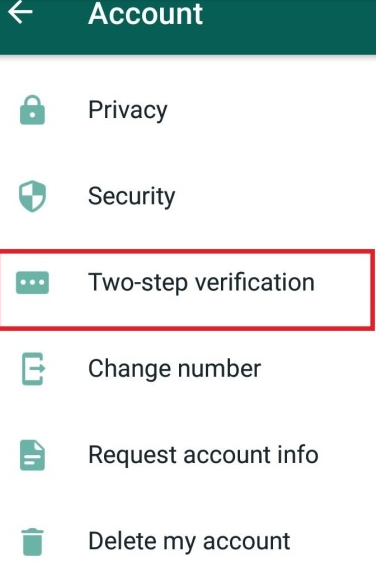 Next, you can add an email ID to enable Two-step verification to receive verification code by email.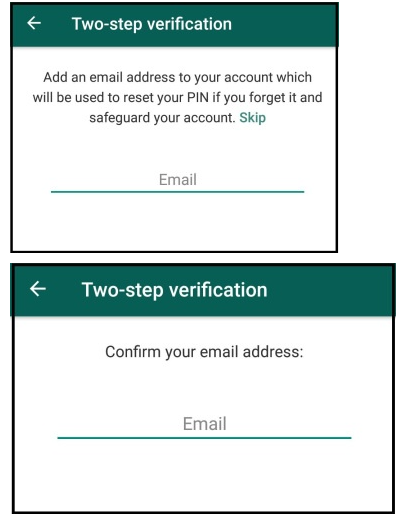 Can I receive my Whatsapp messages on my email?
Receiving WhatsApp messages through email is not possible. This is mainly because WhatsApp is not linked with email.
However, you can export chat as a text file. To save the history of a particular chat to your email as a text file, follow these steps:
Press the More Options Button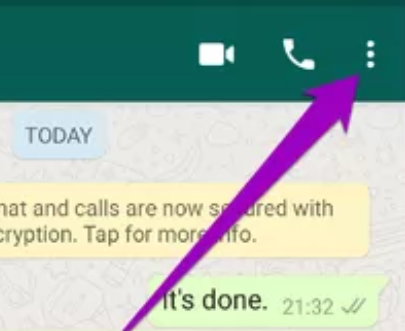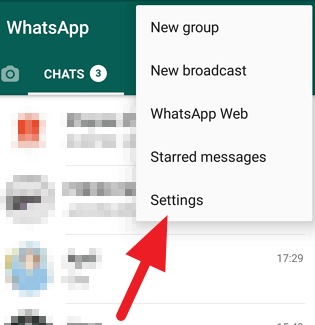 Select Chats from the drop-down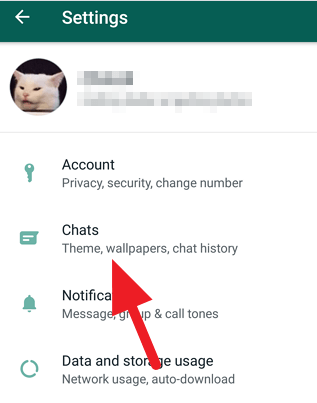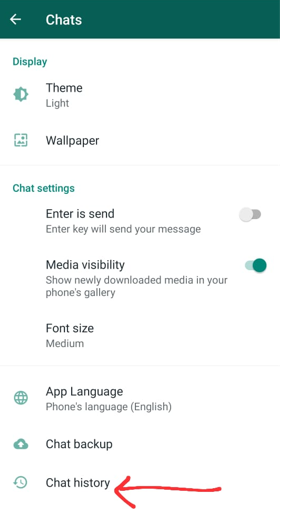 Access Export Chat option, and it will open chats of different contacts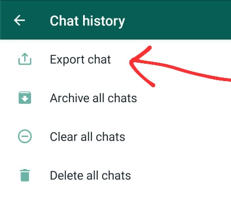 Select the ones you want to export
This can serve as a backup for a chat or a discussion of your choosing.
Can you give someone your WhatsApp without giving your number?
While giving a phone number is required when registering for WhatsApp, this idea may not appeal to everyone, particularly privacy advocates. To begin using WhatsApp, you'll need to provide your phone number, which everyone can see in their contact list.
Can I hide my mobile number on WhatsApp?
Unfortunately, WhatsApp does not allow you to hide your phone number. To access the service, you'll need to provide a valid phone number.
But that doesn't rule out the possibility of hiding your current phone number from your contacts. What you'll need is an additional phone number to mask your present phone number. To use WhatsApp without revealing your current phone number to your contacts, follow these steps.
Uninstall WhatsApp from your device.
Get a new number that you do not wish to disclose to other people.
Replace your current cell phone SIM with your new SIM card and insert the old SIM card into some other phone.
Now go to Play Store and install WhatsApp again.
Enter your old SIM phone number during the WhatsApp registration process.
WhatsApp will send an OTP code to your old SIM card, use it to complete the registration process.
Now you will be using WhatsApp with your old number and your new number will not be displayed to other people. .
Does WhatsApp show on your phone bill?
No, it does not function that way, not like cellular phone calls. It is not billed as a regular phone call because it is not routed and terminated by your telephone service provider.
Your WhatsApp call is nothing more than an end-to-end data transfer across the internet using your Wi-Fi or mobile data. The call cost will be included in your data charges, just like browsing the internet or sending a WhatsApp message, image, or voice note: it's all part of the data bundle.
Can I change my WhatsApp number without anyone knowing?
If you're keeping the same phone but changing your phone number, insert the new SIM card with the new phone number first.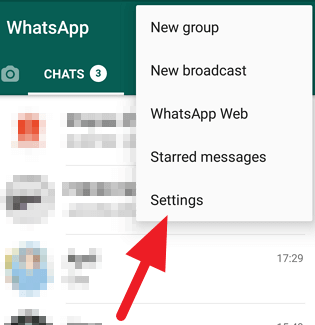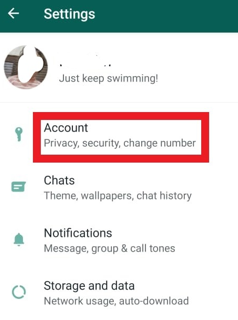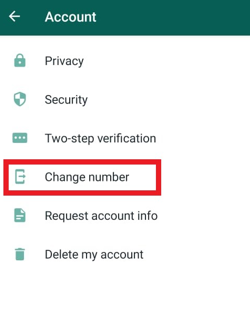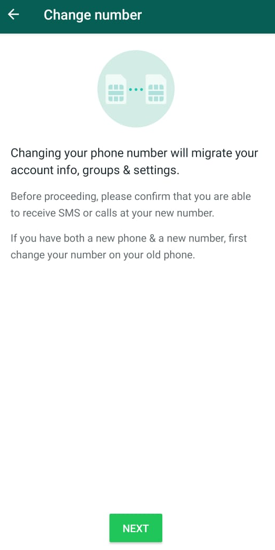 Fill in the first field with your old phone number and the second field with your new phone number, both in full international format. And click Next.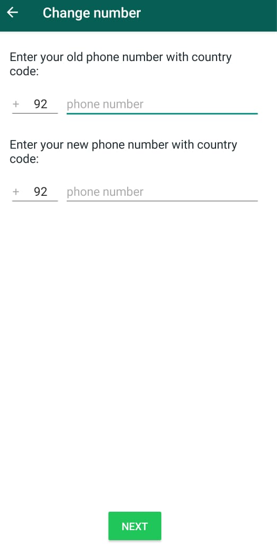 When you enable Notify contacts, it will give you three options: Notify All contacts, Contacts with whom I've had chats or Custom.
If you choose Custom, you must first search for or choose the contacts you wish to notify, then tick the checkbox. Whether or not you opt to tell your contacts, your group conversations will be notified when you change your phone number.
Do you need a Facebook account to use WhatsApp?
You do not need a Facebook account to use WhatsApp or to create a WhatsApp account. The only thing you will need to create a WhatsApp account is just a verifiable phone number, and that's it.
Can you use Whatsapp without a phone number?
Although you must have a mobile phone number to sign up for a WhatsApp account, you can sign into WhatsApp without using the phone number associated with your SIM card or even without a SIM card at all.