If you're one of the 2 billion Whatsapp users, you may wonder whether Whatsapp can be used without a phone number and/or without an email.
WhatsApp requires a phone number to set up an account and start using the messaging app. However, once your account is created, you can continue to use Whatsapp for a while even if your SIM card and phone number are no longer valid. An email address isn't required for Whatsapp.
In this article, we explain how WhatsApp is linked to your phone number, and how it can optionally be linked with your email address as well.
See also: How To Remove Default Messaging App On Android?
Is Whatsapp linked to your phone number?
It's a common misconception that a WhatsApp profile is tied to your phone number. that is not the case. although it's easy to believe this as WhatsApp sends an SMS text to your phone number as part of the setup and verification procedure.
If you change your phone number or SIM card, however, your WhatsApp account will continue to work. You can even transfer your WhatsApp account to a new phone.
WhatsApp will remain active on a device until you uninstall it. WhatsApp is not altered by changing SIM cards. It will continue to function normally on your device.
That said, the phone number you used during setup to get the initial verification text is linked to the WhatsApp account, and becomes your WhatsApp number. However, you can later change the phone number on that the same device by changing your SIM card.
Since WhatsApp uses the same phone number as your phone, your current phone number is shown in your Whatsapp profile. Your WhatsApp number is found by looking up your phone number in Settings > Profile on your phone.
Giving a new contact your WhatsApp-linked phone number allows them to connect with you on the platform. If you start a Whatsapp group, other users can join using the phone number associated with your account.
Although you must have a mobile phone number to sign up for a WhatsApp account, once verified you can sign into WhatsApp without using the phone number associated with your SIM card, or even without a SIM card at all.
you can keep using your Whatsapp account without the associated number or SIM card as long as a new Whatsapp verification isn't needed. When that happens, however, you'll be blocked from using your account unless you're able to receive the verification code on that number again.
Is Whatsapp linked to your email?
You can choose to add your email as the verification method, but it is not required. Unlike your phone number, your email address isn't linked to your WhatsApp account.
On WhatsApp, you can modify your linked information without issue as long as the phone number to which the WhatsApp is linked remains the same (and as mentioned, you can change that too). WhatsApp uses your phone number as the primary means of authentication.
WhatsApp only needs your email address for backing up your conversations to Google Drive, which is a helpful feature when you wish to move your WhatsApp to a new phone. However, you can go to Whatsapp settings > Chats and choose "Never Backup" to remove your email entirely from Whatsapp.
Can I use WhatsApp without a Gmail account?
Note that WhatsApp and Gmail are two completely separate services so you can use WhatsApp without a Gmail Account. The only connection is that the Android version of WhatsApp uses Google Drive to keep backups of your chat history (assuming you use that feature), which requires a Google account.
Changing the email address linked with your Google Drive where your WhatsApp conversations are stored will have no effect on your existing discussions. Your chats will not be lost.
How can I know my WhatsApp email ID?
Again, Whatsapp does not use your email as an ID. However, if you want to see which email Whatsapp uses to backup your conversations, follow these steps:
Open WhatsApp on your device, and select Settings from the drop-down menu.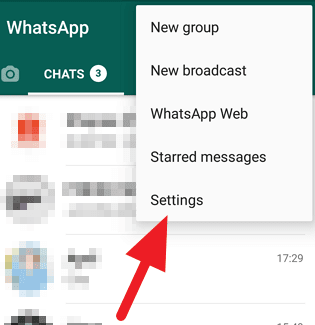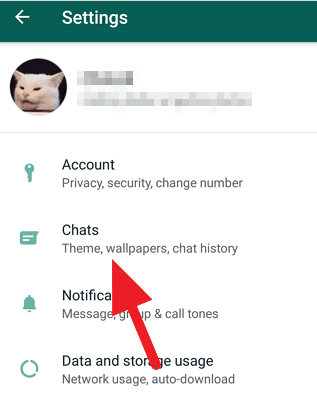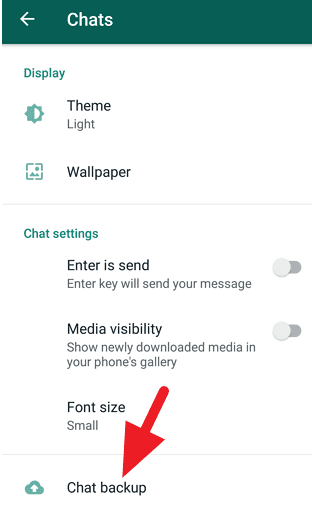 You will see Google Drive Settings, which includes a Google Account option. You should be able to see your Gmail ID.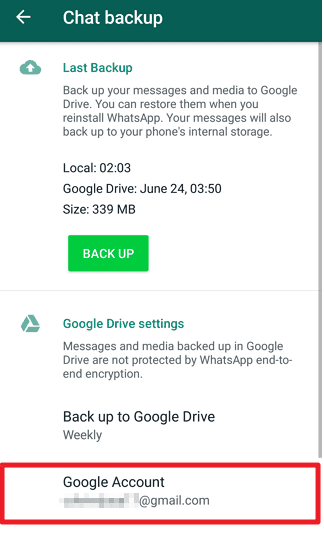 Can I receive the WhatsApp verification code by email?
Whatsapp uses a verification code to verify your phone number, so you must be able to receive an SMS or voice call. The Whatsapp verification code cannot be sent by email.
The only way you can use your email with Whatsapp is if you enable two-step verification (optional), which requires an email address. With this feature, Whatsapp will email you a reset link if you forget your PIN to help you regain access to your account.
To enable and manage two-step verification, go to your Whatsapp settings > Account: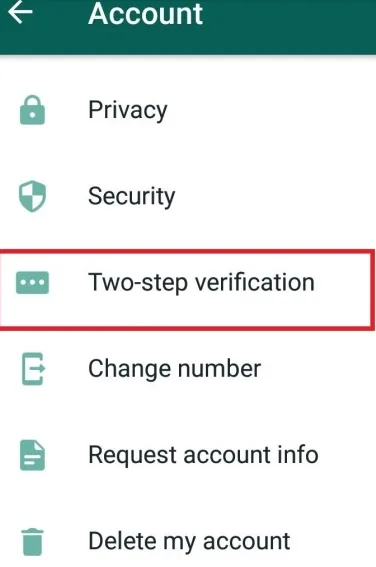 Add your email address: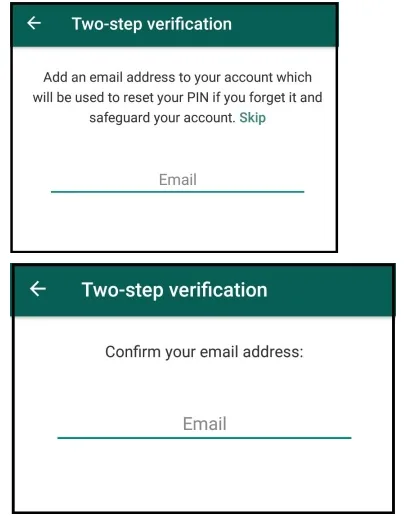 You'll then receive the 2-step verification code in your email.
Can I receive my Whatsapp messages on my email?
Whatsapp doesn't allow receiving WhatsApp messages through email. Again, your email is optional in Whatsapp and only serves for backup and for 2-step verification for added account security.
That said, you can export a chat history as text for a specific contact and have Whatsapp send it to your email. In the main Whatsapp screen (conversation list), tap the 3 vertical dots > Settings: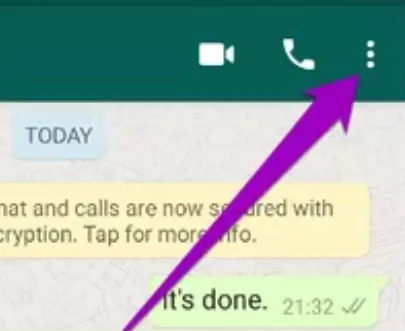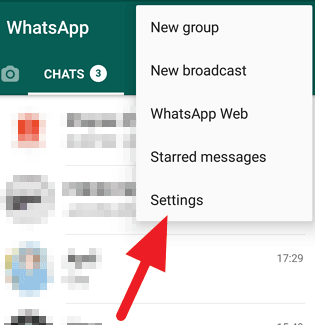 Select Chats > Cha History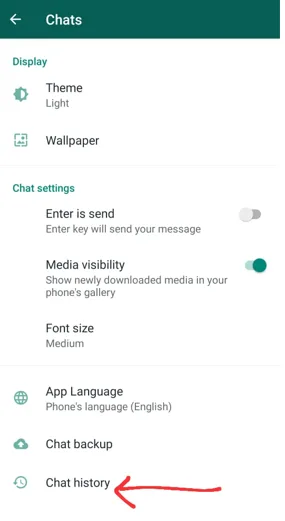 Tap Export Chat and select the conversation you want to export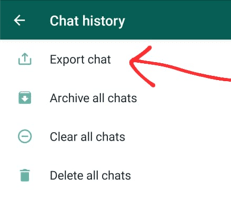 You are then asked whether media should be included with the conversation. After this, Whatsapp prepares the chat file and allows you to email it to whomever you choose.
Can I hide my mobile number on WhatsApp?
WhatsApp does not allow you to hide your phone number. To access the service, you'll need to provide a valid phone number and it will be visible to all your Whatsapp contacts.
That said, you can use a secondary phone number to use WhatsApp without revealing your main phone number to your contacts, follow these steps.
Uninstall WhatsApp from your device.
Get a new number that you do not wish to disclose to other people.
Replace your current cell phone SIM with your new SIM card and insert the old SIM card into some other phone.
Now go to Play Store and install WhatsApp again.
Enter your old SIM phone number during the WhatsApp registration process.
WhatsApp will send an OTP code to your old SIM card, use it to complete the registration process.
Now you will be using WhatsApp with your old number and your new number will not be displayed to other people.
If you have a dual SIM phone, you can insert the secondary SIM besides your main one, then you can use the Android Dual Messenger feature to setup a second Whatsapp instance using your secondary phone number instead of your main number.
Does WhatsApp show on your phone bill?
Whatsapp calls are not billed like regular phone calls because they do not use your network service provider's voice service. WhatsApp calls use end-to-end data transfer across the internet using Wi-Fi or mobile data.
The call cost will be included in your data charges, just like browsing the internet or sending a WhatsApp message, image, or voice note.
Can I change my WhatsApp number without anyone knowing?
If you change your Whasapp number, you can choose whether your contacts should be notified or not using the option presented to you at the end of the change process (keep reading).
To change your Whatsapp number on the same device, first insert your new SIM card associated with your new phone number. Then go to Settings > Account > Change Number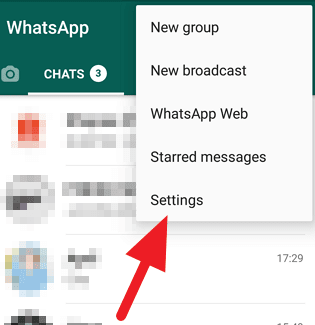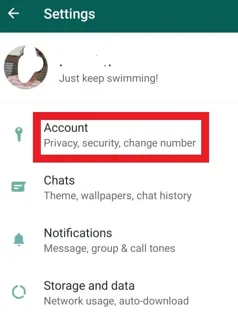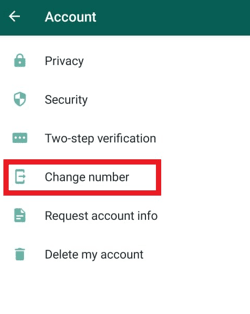 you can then enter your old and new phone numbers in full international format.
Enabling the "Notify contacts" option will give you three options: "Notify All contacts", "Contacts with whom I've had chats", or "Custom". With the Custom option, you can choose the contacts you wish to notify, including none.
Note that, whether or not you opt to tell your contacts, your group conversations will be notified when you change your phone number.