If you're looking to choose a new smartwatch and are considering a Garmin device, you may be wondering about its cross-platform syncing abilities.
After all, a fitness tracking watch needs to do more than look good and track your daily metrics. It should also sync with popular apps in the market so that you can use additional features to get a more comprehensive view of your health metrics.
See also:
Why Are My Steps Not Showing On Garmin Connect?
Why won't my Garmin connect to my headphones?
Can you connect a Garmin watch to Google Fit?
As of now, Garmin doesn't allow direct sync with Google Fit. However, there are many third-party apps you can use to transfer your Garmin Connect data to Google Fit such as Strava, Health Sync, Runtastic Pro, FitnessSyncer, and MyFitnessPal.
Using third-party apps to connect Garmin with Google Fit has its pros and cons. Google Fit allows you to view detailed metrics from multiple devices all at once, but the process of setting it up with Garmin can be complicated.
We'll cover this in detail in the following sections.
Why use both Garmin Connect and Google Fit ?
Before we get into the nitty-gritty of syncing your Garmin Connect data with Google Fit, let's first look at why you would need that.
You don't need both apps for tracking your metrics and following you on your fitness journey. Garmin Connect in and of itself has many features, tracking metrics, fun challenges, badges, and fitness programs to keep you engaged regardless of your goal.
Having said that, Google Fit has some obvious advantages. It serves as a centralized location for all your health and fitness data by saving your metrics in your Google account.
So even if you change device, you'll continue to have access to your data history.
Google Fit is also compatible with multiple third-party apps. Say you use Headspace for meditation and breathing exercises, Runtastic to prepare for your first-ever marathon and MyFitnessPal for tracking your macros.
Instead of launching each app individually to see your data, you can sync them all to Google Fit and view them in one place.
How to connect Garmin with Google Fit?
As mentioned earlier, Garmin doesn't have a direct interface with Google Fit. While this has been a highly requested feature for years, it's not clear if and when Garmin developers will act on it.
In the meantime, if you wish to use your Garmin together with Google Fit, there are a few third-party apps that can help.
Depending on your requirements, you can choose from a wide number of apps to connect Garmin with Fit. For example, if you want additional features such as nutrition tracking, or detailed running metrics, you can choose to sync using MyFitnessPal and Strava.
Some of the other fitness apps you can use are Runtastic Pro, TrainingPeaks, Headspace etc.
If you already use one of the above apps to track different metrics, you can choose apps such as Health Sync and FitnessSyncer for the sole purpose of syncing your data with Google Fit.
While they don't provide any new metric for you to use, they're built specifically for cross-platform sync of your health data.
Using Strava or MyFitnessPal to sync Garmin Connect with Google Fit
Before anything, you need to create a Garmin account and set up your device with Connect before following the next steps. You must also install Google Fit on your smartphone and sign in with your Google account.
Syncing Strava and MyFitnessPal with Garmin Connect
If you're wondering how the process of syncing Garmin with Google Fit works, you're in the right place. It's important to note that while we've used Strava and MyFitnessPal as individual examples, you don't need to use both apps.
You can choose either one or use it in addition to another app to sync your choice of data to Fit.
Firstly, you need to install Strava or MyFitnessPal on your smartphone and sync the app of your choice with Garmin Connect.
Open Garmin Connect and click on the app menu. If you're using Android, the menu button will be on the top left. On iOS, click on More at the bottom right.
Next, click on Settings > Connected Apps > Strava. The app will ask you to authorize the connection.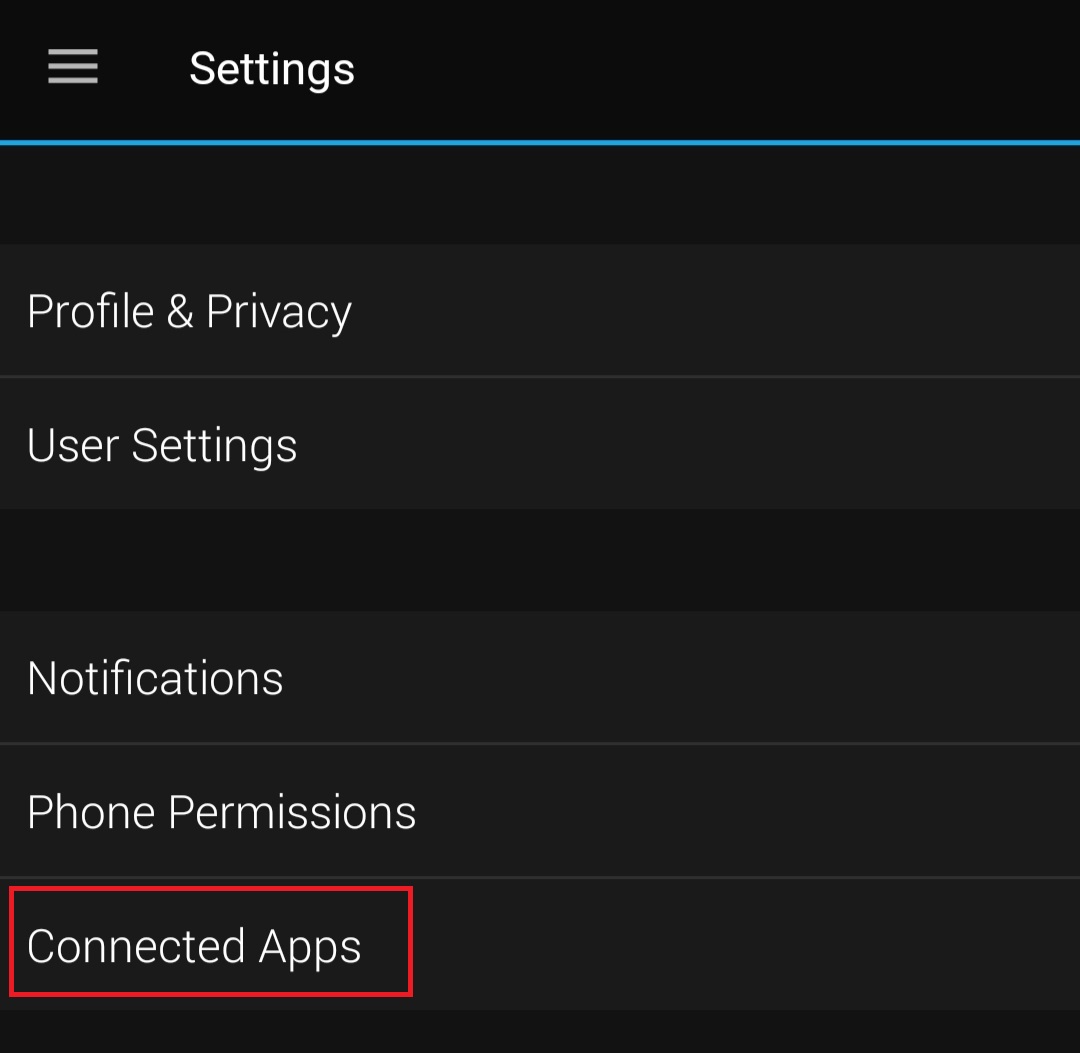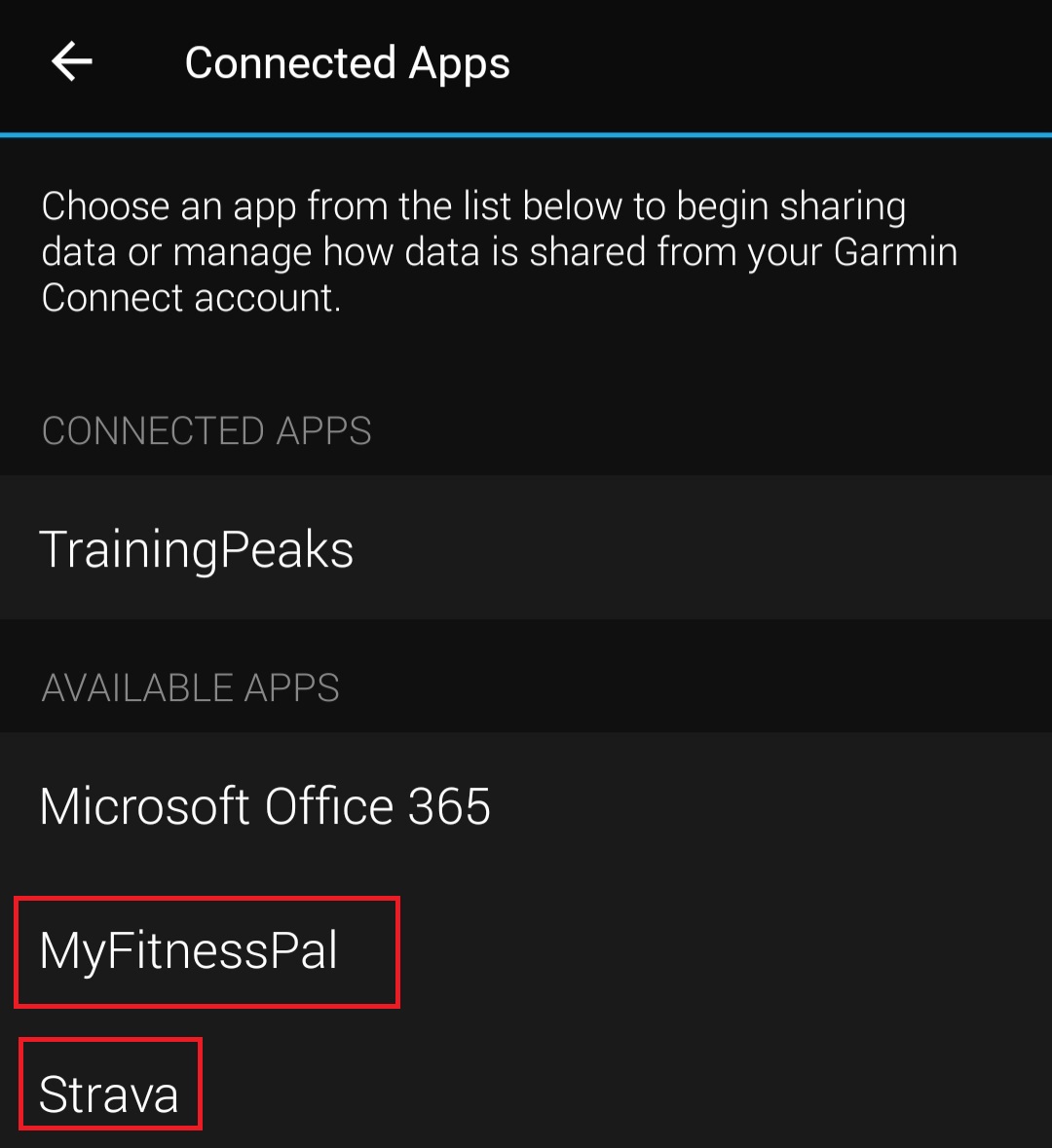 Choose Agree when prompted with "Upload your activities from Garmin Connect to Strava" and Authorize to finish the process.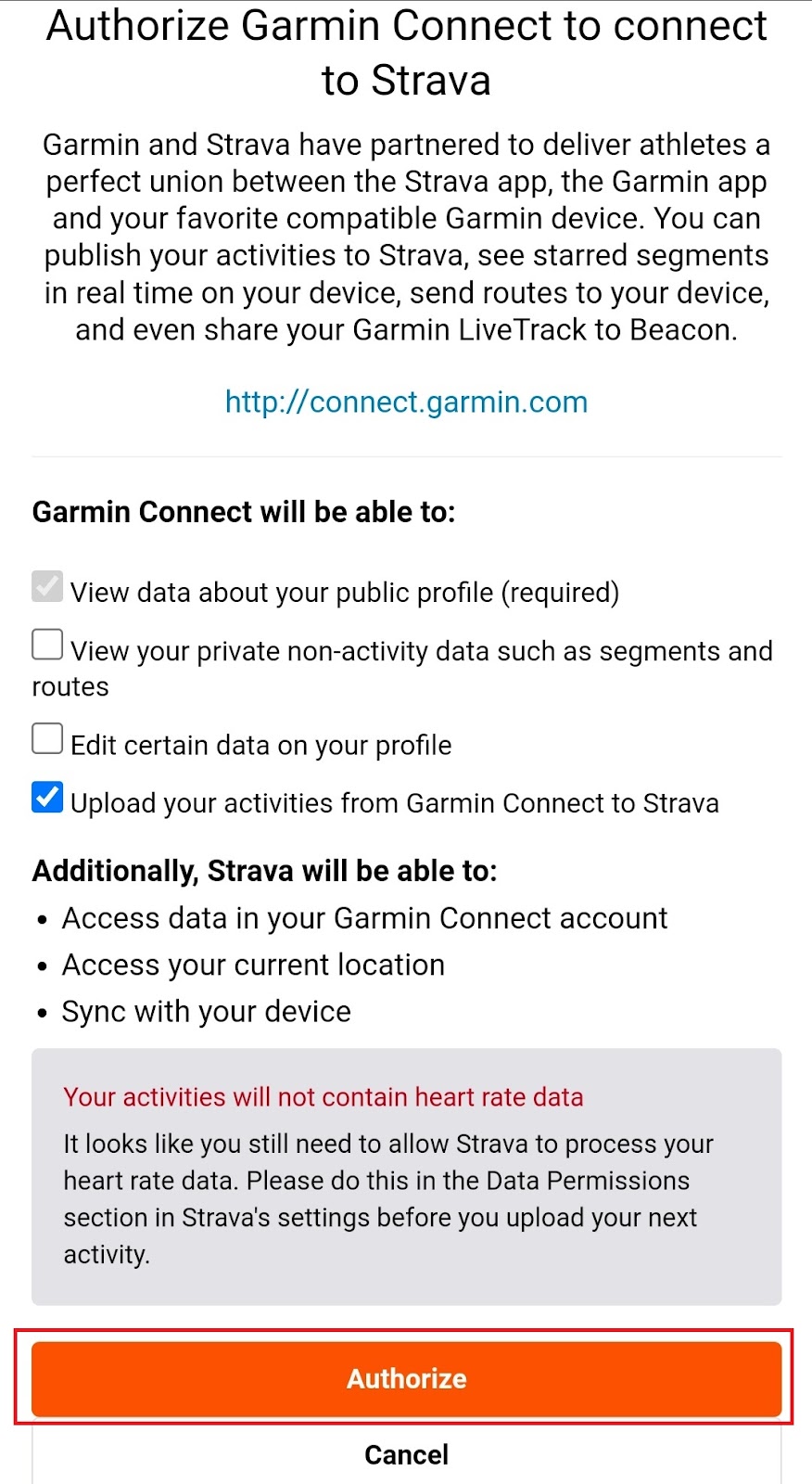 Allow the sync process to complete. Garmin Connect uploads data from the past 90 days to your Strava account.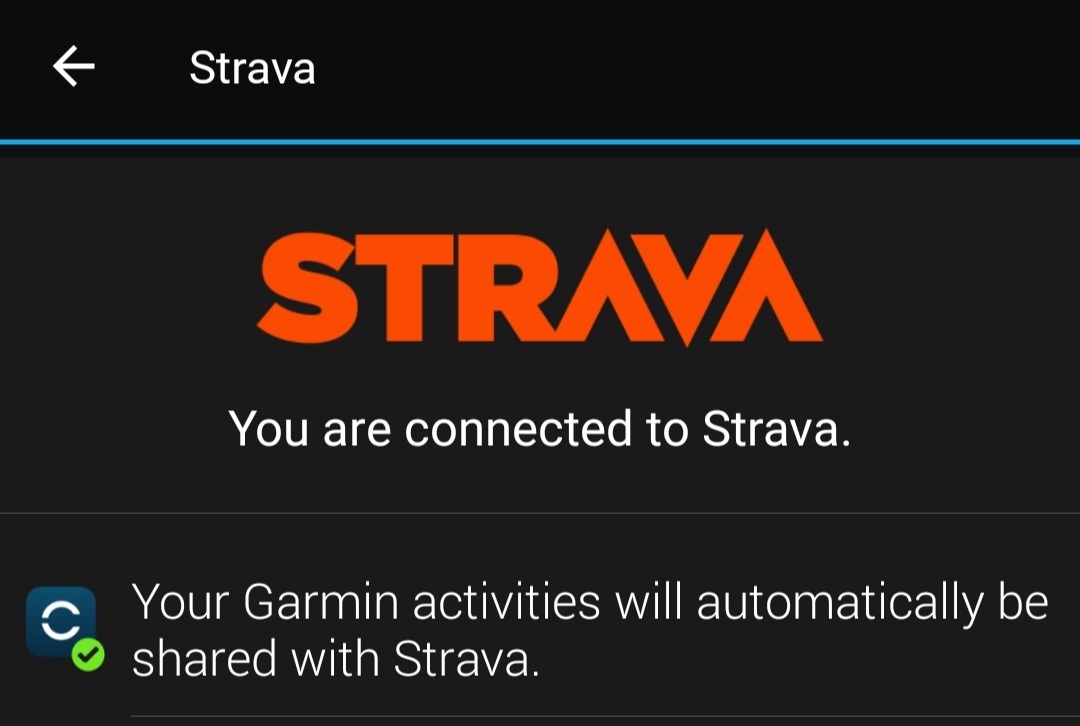 Similarly, you can select MyFitnessPal from Garmin Connect by clicking on Connected Apps > Agree > Link Accounts. Accept the Privacy Policy and Terms & Conditions to finish the process.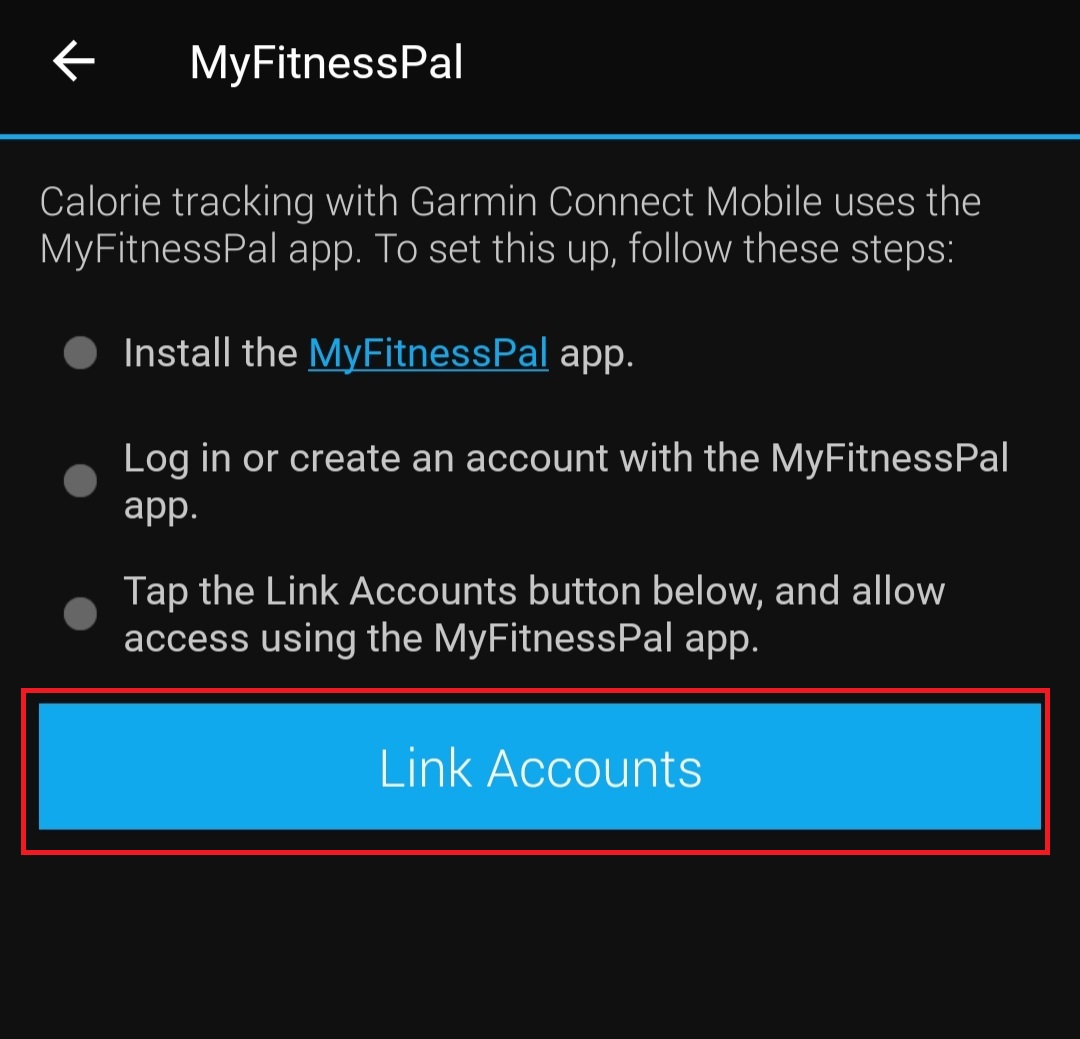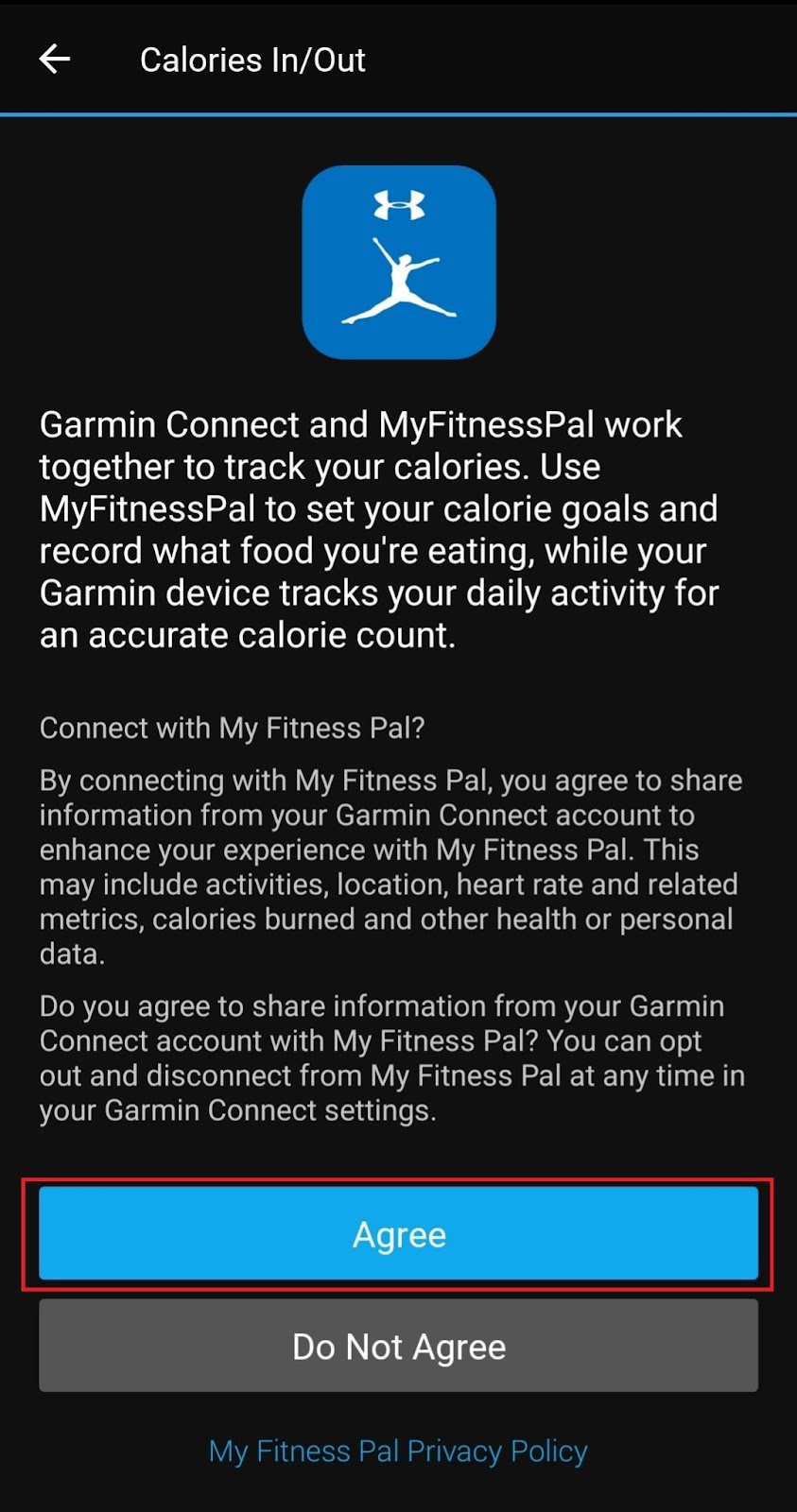 Both Strava and MyFitnessPal are now synced with your Garmin.
Syncing Google Fit with Strava and MyFitnessPal
Before you can start seeing your Garmin Connect data on Google Fit, there's one last step you need to follow – syncing the intermediary app of your choice with Google Fit. Let's discuss how to complete this step using Strava or MyFitnessPal as examples.
From the Strava app, click on Edit My Profile, followed by Settings > Link Other Services.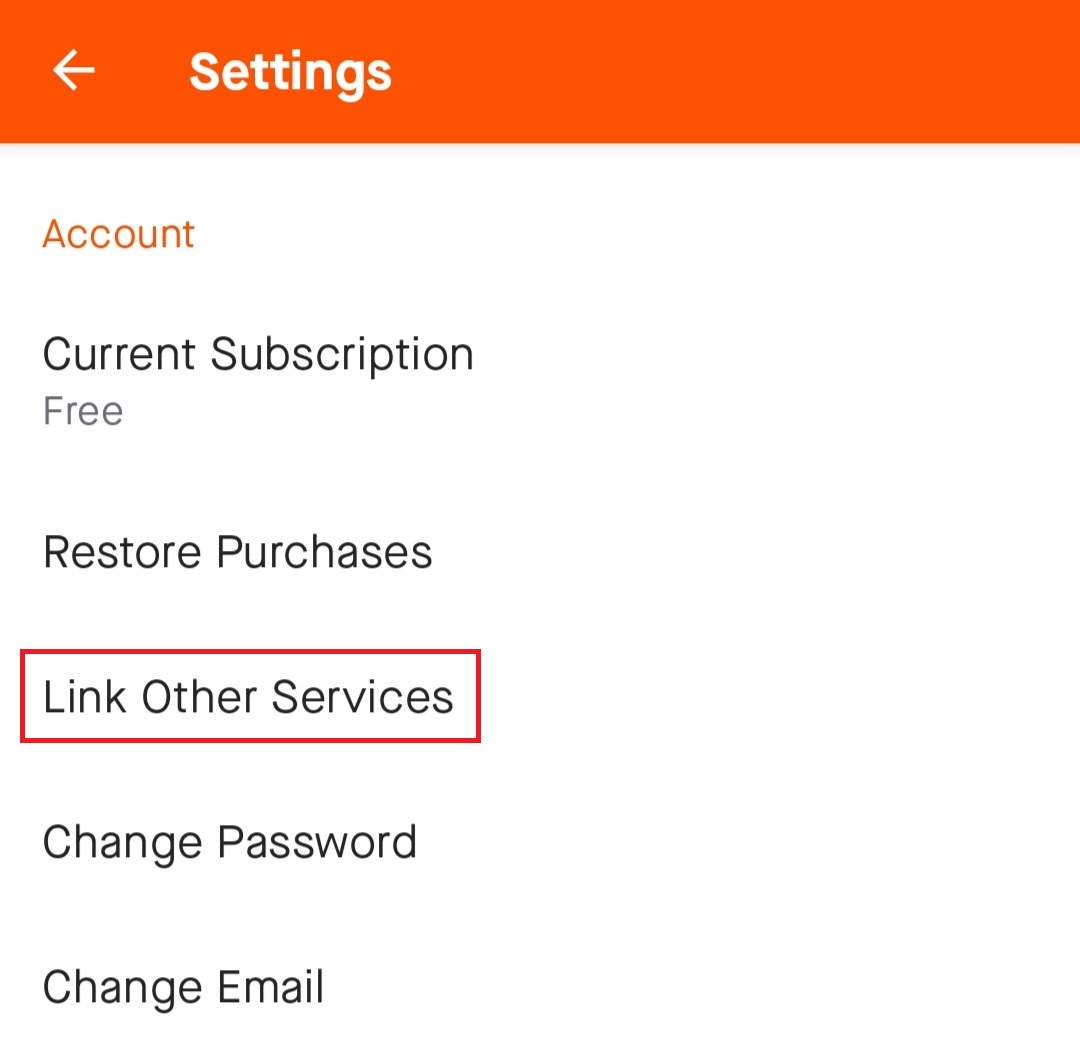 Scroll down to find Services and click on Google Fit. Check the box next to "Connect with Google Fit" to finish the setup.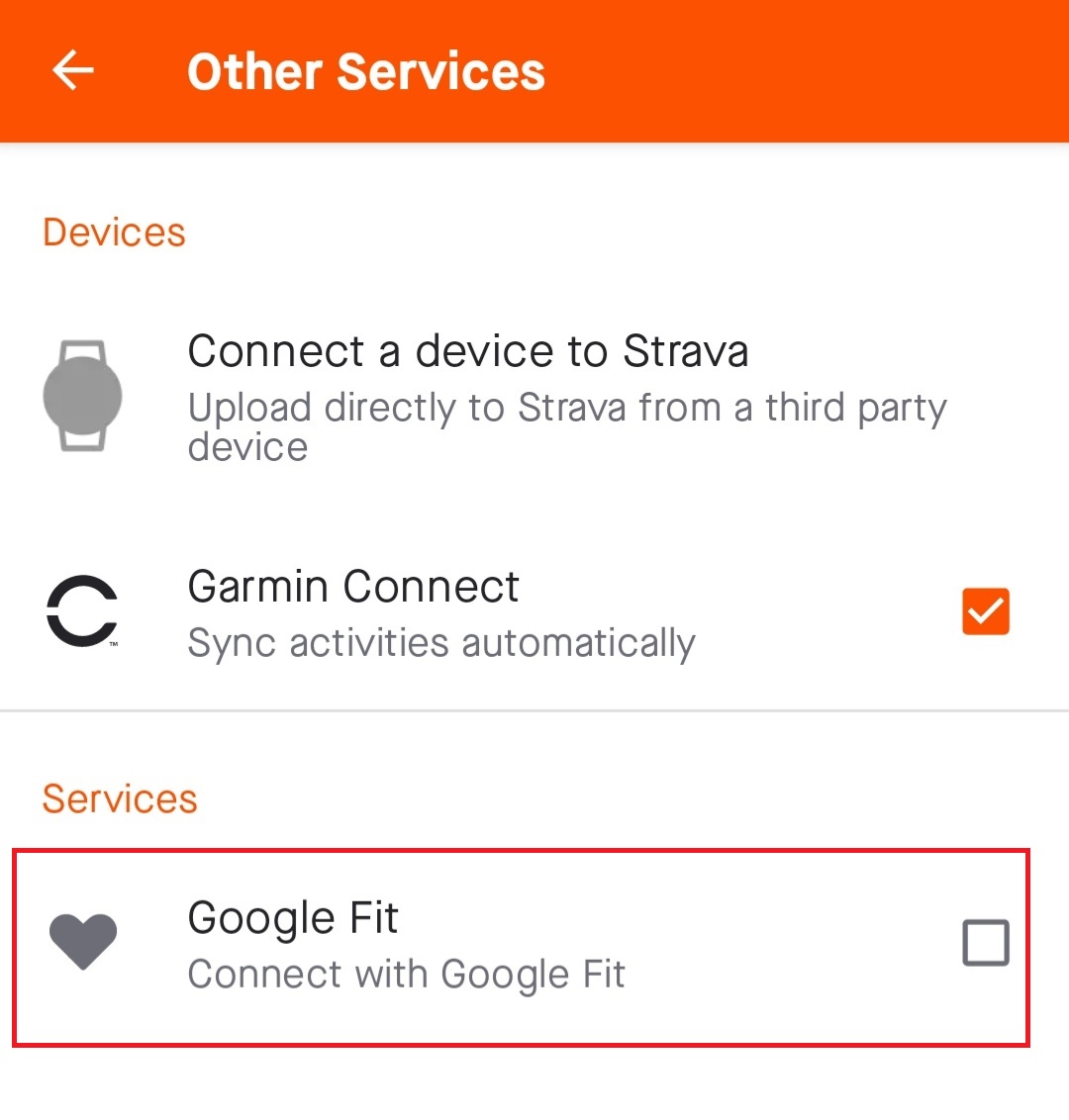 Alternatively, open MyFitnessPal and select Menu > Apps & Devices > Google Fit.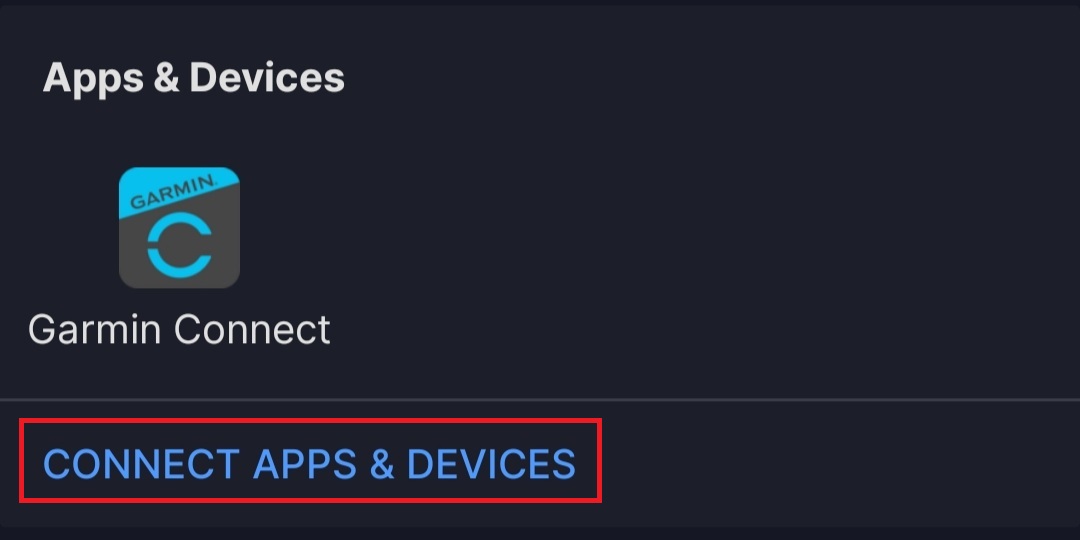 Next, click on Connect and agree to the Terms & Conditions.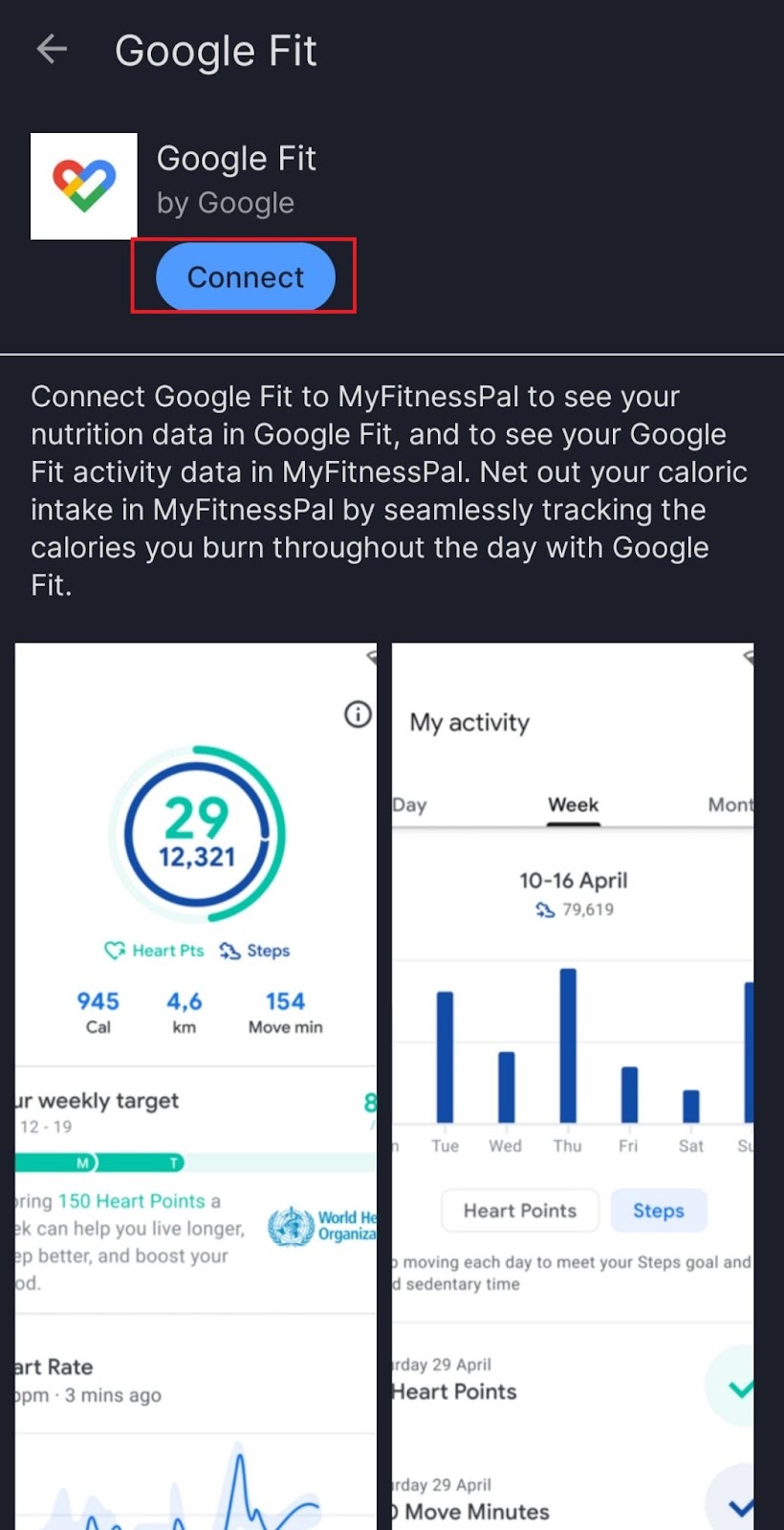 Finally, click on the Google account you've used to sign up on Fit and allow the data to be synced.
Restart your devices and check if you can see your metrics from Garmin Connect on Google Fit.
Using Health Sync and FitnessSyncer to connect Garmin to Google Fit
If you want to connect your Garmin account with Google Fit but without the hassle of syncing back and forth between multiple apps, you can try using a third-party app such as Health Sync or FitnessSyncer.
The advantage of using these apps over Strava or MyFitnessPal for example is that they are built specifically for cross-platform syncing.
Once you've set up Health Sync, the app will run in the background without needing any involvement from your end. You can sync data as many times as you want in a day and all new Garmin data will automatically be uploaded in real-time on Google Fit.
However, Health Sync requires a paid subscription to access these features. You can sttart a free trial for 7 days, after which you'll need to pay a one-time fee (usually around $3 USD) to unlock Heath Sync for life.
Alternatively, you can use Fitness Syncer to connect your Garmin to Google Fit. Once you've downloaded the app, visit Destinations and add your Google Fit account.
Next, pair Garmin Connect with FitnessSyncer by clicking on Menu > Settings > Pair Garmin Connect to finish the setup.
FitnessSyncer has a free subscription with certain limitations. When you sync Garmin Connect with the app, it'll only track metrics from the date you sync your account.
In other words, your past history from Garmin Connect won't reflect on FitnessSyncer.
Pro users, on the other hand, can upload historical data for a period of up to five years, and health reports for a period of up to 2 years. Currently, the monthly charge for Pro is $3.99 USD, along with an annual subscription for $39.99.
Potential disadvantages of syncing Garmin Connect with Google Fit
You may be wondering if it's worth syncing Garmin Connect with Google Fit using intermediary apps.
Since there's no direct interface between Garmin Connect and Google Fit, the process of setting up sync with multiple apps can seem tedious, perhaps overwhelming.
There are multiple steps involved that you need to repeat with each app you choose to sync.
For example, going back to our section on Strava and MyFitnessPal, you not only need to sync these apps with your Garmin account, but also individually with your Google Fit account.
Another downside of using multiple apps to track your metrics is the possibility of data multiplication. If you're wondering why your metrics are different on each synced app, you may be facing this issue.
You can turn off activity tracking on Google Fit by clicking on Tracking Preferences and disable Track Your Activities. This will prevent Google Fit from tracking your data thus reducing the chances of duplication. However, you may still run into the same issue with your other apps.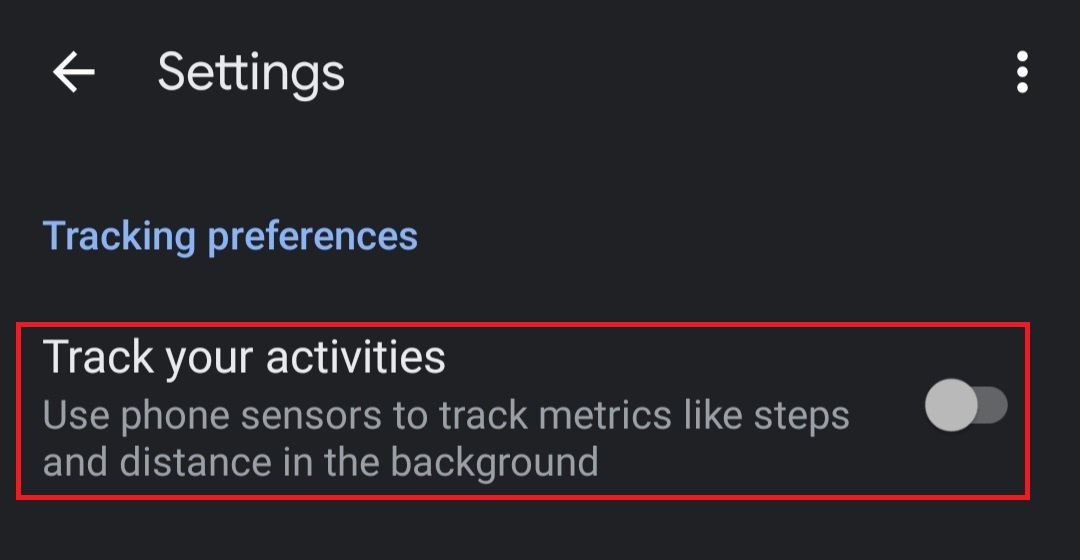 Lastly, there is a restriction on the number of metrics you can sync from Garmin Connect to Google Fit. Garmin's privacy policy prevents it from sharing multiple metrics, such as step count, with third-party apps.
Similarly, since you'll need to use other apps for bridging, they may have restrictions of their own with regard to the type of data they can sync with Google Fit.
For example, FitnessSyncer can only sync metrics such as Activity, Body Composition, Oxygen Saturation, and Sleep data with Google Fit.
Overall, while you may end up with a more comprehensive health report on Google Fit, it's important to keep each app's limitations in mind.