Google Drive is a popular cloud storage service that allows you to store, access, edit and collaborate on files online across different devices. It's important to know how safe Google Drive is to store your sensitive info such as passwords.
Storing passwords in Google Drive can be very risky unless encrypted, or password protected. Someone getting access to Google Drive can also get access to stored passwords. If you really need to store passwords in Google Drive, make sure you enable 2-factor authentication to further protect access to your Drive.
Can I save important data, Facebook password, Gmail, and so on in Google Drive?
You can save important data on Google Drive such as work documents but avoid saving very sensitive data such as a bank, Gmail, and Facebook passwords.
For storing work documents, Google Drive is fine as these are stored in secure data centers.
Even though Google encrypts your files when they are transferred to Google Drive and stored there, the keys for undoing the encryption lies with Google. This means that government offices and hackers can still acquire access to them if needed.
See also Is it save to store your photos in Google Drive?
Is it safe to store personal information on Google Drive?
Your personal information on Google Drive is encrypted by Google when it's accessed, uploaded, downloaded, and stored on Google data centers.
This makes it reasonably secure cloud storage for personal data, unless you share it with others.
To keep your personal data private, you should adopt good practices including:
Use strong passwords
Use caution when using Drive on public computers, sign out when you're done
Use two-factor authentication
Is Google Drive safe for keeping my private documents?
Google Drive is reasonably secure cloud storage for your private documents. To keep them private and secure you should be very cautious while sharing them as you may inadvertently make them public.
Again, using a strong password for your Google account and enabling two-factor authentication is essential.
See also: Does Google Drive store data on your device?
Is Google Drive safe enough to keep my credit card and bank details in there?
You should avoid keeping bank and credit card details in Google Drive unless these are further encrypted and password protected.
As there is no dedicated password protection feature in Google Drive, you have to adopt other methods or workarounds for protecting your bank and credit card details (more on this further below).
This is important because details such as a credit card number and CVV may be sufficient to do a transaction without even asking for an OTP (one-time password). So, your best bet is to avoid storing bank details in Google Drive.
Can I password protect a Google Drive folder?
There is no dedicated or built-in password protection feature in Google Drive for locking a folder. However, there are indirect ways or workarounds through which you can password protect or lock a Google Drive folder.
Here are two methods:
Using zipping tool
You can password protect a folder on Google Drive by using a zipping tool such as WinRAR or WinZip that's installed on a device for e.g. a PC. Follow these steps:
Download the Google Drive folder on your computer.
Right-click on the downloaded folder and select Add to archive.
In the window that appears, choose the file format as zip and click on Set password.
Enter your new password in the field and click OK to save the folder as a zip file.
Upload the zip file to Google Drive. You may want to delete the original folder that you downloaded from Google Drive earlier.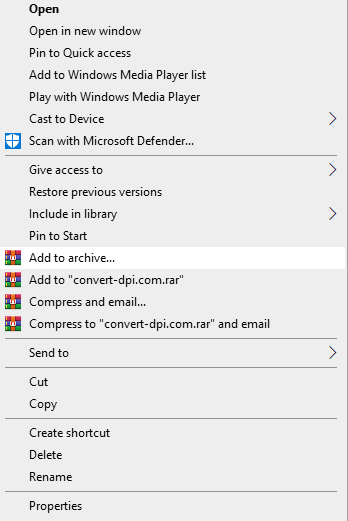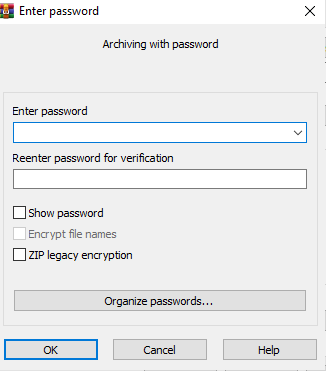 The above method lets you password protect a folder. The downside is it's in a zip (compressed) format, so you can't open the documents contained in the folder directly in Google Drive – you need to download the folder first to access the documents.
Using Google Forms
You can also create a Google Form that allows for entering the password and then provides a link to the Google Drive folder.
This is just a workaround for password-protecting a Google Drive folder especially when it comes to sharing.
How safe is it to keep confidential data in Google Keep?
Google Keep is Google's app for taking notes. It's reasonably secure for storing confidential data.
The data, e.g. note with a linked photo or a voice note's audio, is encrypted in the stages of uploading and accessing and when it's stored.
However, there is no built-in security option such as password protection in Google Keep. You need to use a third-party app for locking Google Keep if you want to add a security layer to the data, particularly on your phone.
As you can access Google Keep on any device connected to your Google account, there is always a risk someone can see your notes. This can be done when you are logged in to your Google account in a computer's browser and there are other users who can access the browser.
The option to hide the notes from the Home screen of Google Keep is also there through archiving.
Is iCloud safer than Google Drive for storing passwords?
When comparing iCloud and Google Drive for saving passwords, iCloud is a safer option due to the following reasons:
256-bit encryption
Apple iCloud uses a stronger 256-bit AES (Advanced Encryption Standard) encryption to secure iCloud Keychain, which is the management system provided by Apple for managing passwords and other confidential data.
The 256-bit AES encryption is used when both transmitting and storing passwords and very sensitive data.
On the other hand, Google Drive offers 256-bit SSL/TLS encryption when files are being transferred and a weaker 128-bit AES encryption for stored files.
End-to-end encryption
The data including passwords are encrypted while being transferred and stored in Google Drive, but there is no end-to-end encryption. Conversely, Apple iCloud offers end-to-end encryption for passwords and other sensitive data through iCloud Keychain.
End-to-end encryption means that your data is transferred and stored in an encrypted form that no one else can access and read, not even Apple.
It's also regarded as the most secure encryption method currently.
Which one is safer to store sensitive data, Google Drive or Dropbox?
Google Drive and Dropbox are similar in terms of security for storing sensitive data. However, Dropbox has a slight edge in the following ways:
Two-factor authentication and encryption
Both Google Drive and Dropbox provide two-factor authentication and encrypt your data when being transferred or stored.
Dropbox uses a stronger 256-bit AES encryption for files in storage vs 128-bit encryption for Google Drive.
Conversely, Dropbox uses 128-bit SSL/TLS encryption for data transfers vs 256-bit SSL/TLS encryption for Google Drive.
Dropbox Passwords
Dropbox offers Dropbox Passwords where you can store and access your passwords across different devices. Its zero-knowledge encryption makes sure that passwords can only be known to you, not even Dropbox.
Shared links
Dropbox also includes a password and expiry date on links that are shared, which can prevent unauthorized access to your documents that contain sensitive data.
Can I create a password-protected Google document?
You can't create a password-protected Google document as this feature isn't supported currently in Google Drive. Your Google account password is responsible for protecting your Google documents.
You can make a Google document password protected using third-party Drive add-ons like Secure File Encryption. You can get it from Google Workspace Marketplace (previously called G Suite Marketplace).
It works by encrypting Google documents (by entering a password) such as Docs when uploading them. For future access including downloads, you'll need to input the password.
Obviously, you have to trust third-party add-ons for the purpose of making your Google documents encrypted – which in itself can be a risk.
Is it safe to store my passwords on a Google Spreadsheet?
How safe it is to store your passwords in a Google Spreadsheet depends on a many things:
How safe your Google account is and your password strength
Whether you use 2-factor authentication
Whether you allow the folder containing the spreadsheet to be shared.
Since there is no built-in password protection feature in individual Google spreadsheets, experts advise not to save passwords in them, especially highly sensitive ones.
Since Google Drive is built around collaboration and sharing, you might inadvertently share the spreadsheet containing passwords.
Should you allow your web browser to save your passwords?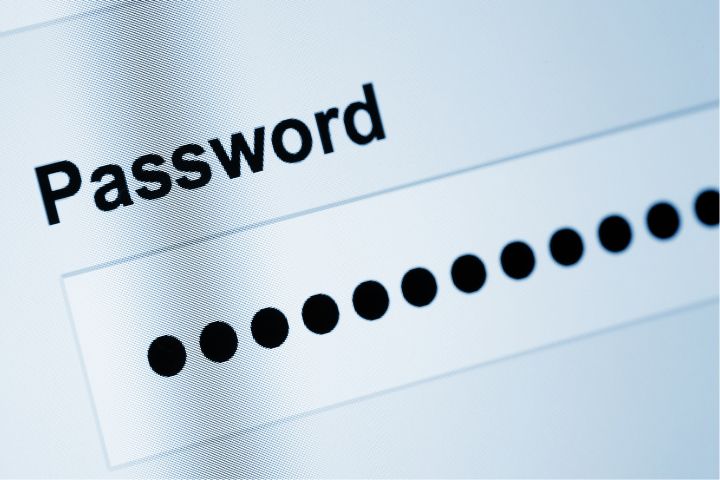 It's not a good idea to allow your web browser to save your passwords as there are security concerns associated with this:
Someone may view and extract stored passwords
A hacker or anyone who gets access to your device can view and even extract the stored password content.
There are also software tools such as NirSoft WebBrowserPassView that can reveal the passwords stored by different browsers.
Master password feature
Some browsers support using a master password that allows access to stored passwords. Many people overlook this feature, which makes the stored credentials more vulnerable as anyone who has access to your device (remotely or physically) can gain access to them.
Is it safe to store passwords in Chrome?
Storing passwords in Chrome sounds very convenient but is not very safe.
If you share the use of a device, for example, in Chrome a person can easily log into a specific account that belongs to you by simply entering your username or ID and the password will be auto-filled.
If that person also knows your Windows password, they can also see your saved password in Chrome Settings.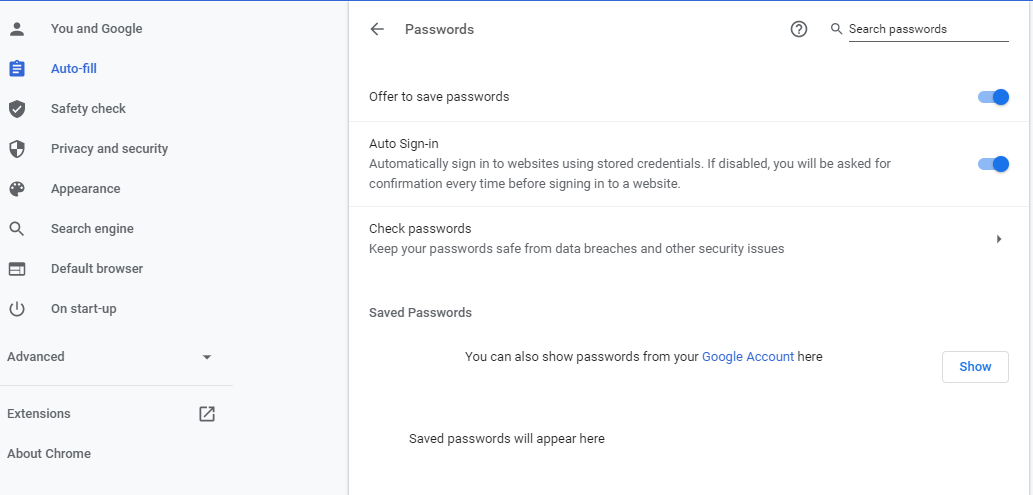 Should I let Edge remember my passwords?
It may not be a good idea to allow Edge to remember your passwords despite the browser encrypting the stored passwords on disk using AES 256-bit encryption.
Like Chrome, Microsoft Edge can also auto-fill the password after someone enters a user ID on a specific website.
Also, if someone knows your computer's password – or your device doesn't use one – they can easily see the passwords you have saved.
Even though Edge will warn you about an attempt to see saved passwords, anyone can still sign into your account using password auto-filling.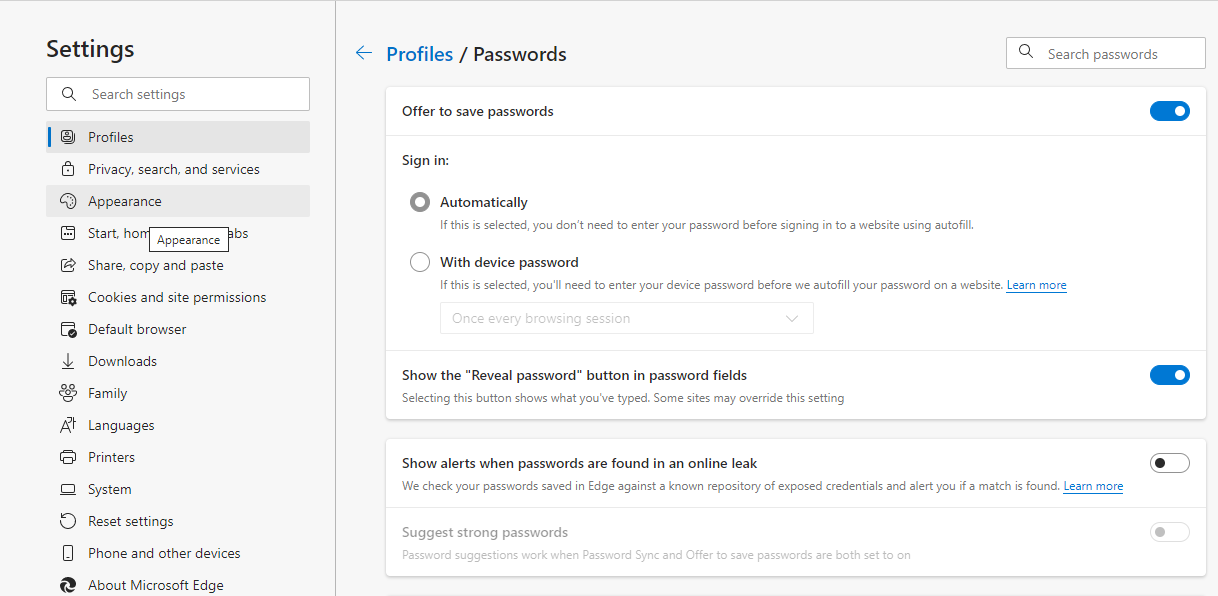 Is Safari safe to store passwords?
Safari is safer compared to other browsers such as Chrome. That's because Safari users need to create a master password first that can be different from their operating system or device password.
Then they can save their usual passwords behind the master password. This prevents another person from viewing the stored passwords without knowing the master password.
That said, the Autofill function of Safari also allows for filling in your passwords, credit card info, and other data. This could allow anyone who can access your Mac computer or other Apple device to use Autofill to log into your private accounts.