Subway Surfers is an offline endless runner game. You do not need an internet connection to play it.
You only need internet access to download the game. Then you can install and play the game, which involved avoiding obstacles and collecting coins while running, offline. You can download it here.
Does Subway Surfers work offline on Android? iOS?
Subway Surfers is available both on the Play Store and the App Store. The gaming functions do not require internet access.
So you can play Subway Surfers on both Android and iOS devices offline. Though you need an Internet connection to download the game from the App store or Play Store.
Does Subway Surfers work in airplane mode?
Airplane mode is a setting on a smartphone or tablet that suspends signals and Wi-Fi, but the rest of the device stays fully operational.
In general turning on airplane mode implies getting disconnected from the outside world or simply being offline.
In airplane mode you can do everything that does not require the use of the Internet. The Subway Surfers game is fully operational in airplane mode.
As Subway Surfers can be played with or without an internet connection, you can also play Subway Surfers in airplane mode.
However, you will not be able to use certain features like Top run (leaderboard), in-game shop, or interact with your friends while on airplane mode.
Does Subway Surfers run offline on PC?
Subway Surfers is a mobile arcade game developed by SYBO Games in collaboration with Kiloo. You can play Subway Surfers offline on PC usingthe BlueStacks app. You can get BlueStacks here.
BlueStacks app requires these specifications on a PC:
Operating System: At least Microsoft Windows 7
Processor: AMD or Intel Processor
RAM: Minimum 4GB
HDD: 5GB Free Space on Disk
If your PC meets the above requirements, follow these instructions to download BlueStacks app and play Subway Surfers on your PC:
Download and install BlueStacks on your PC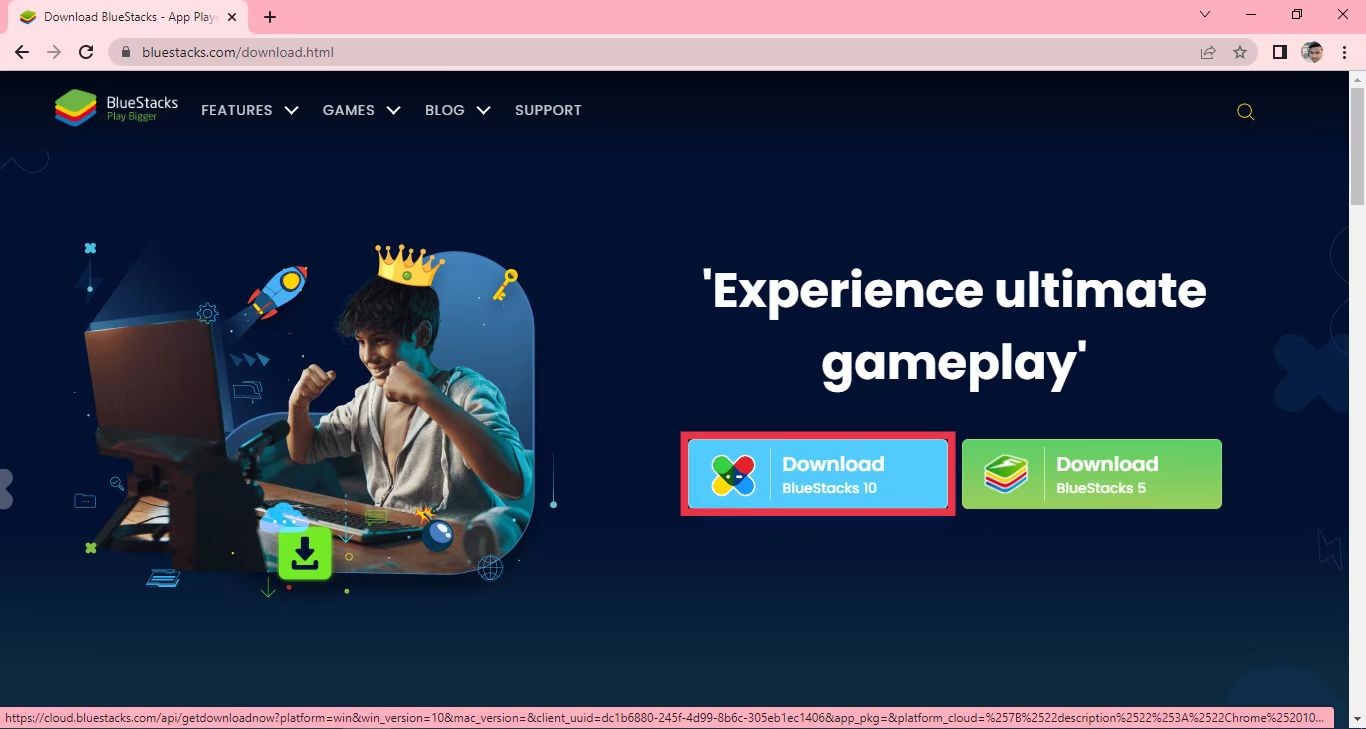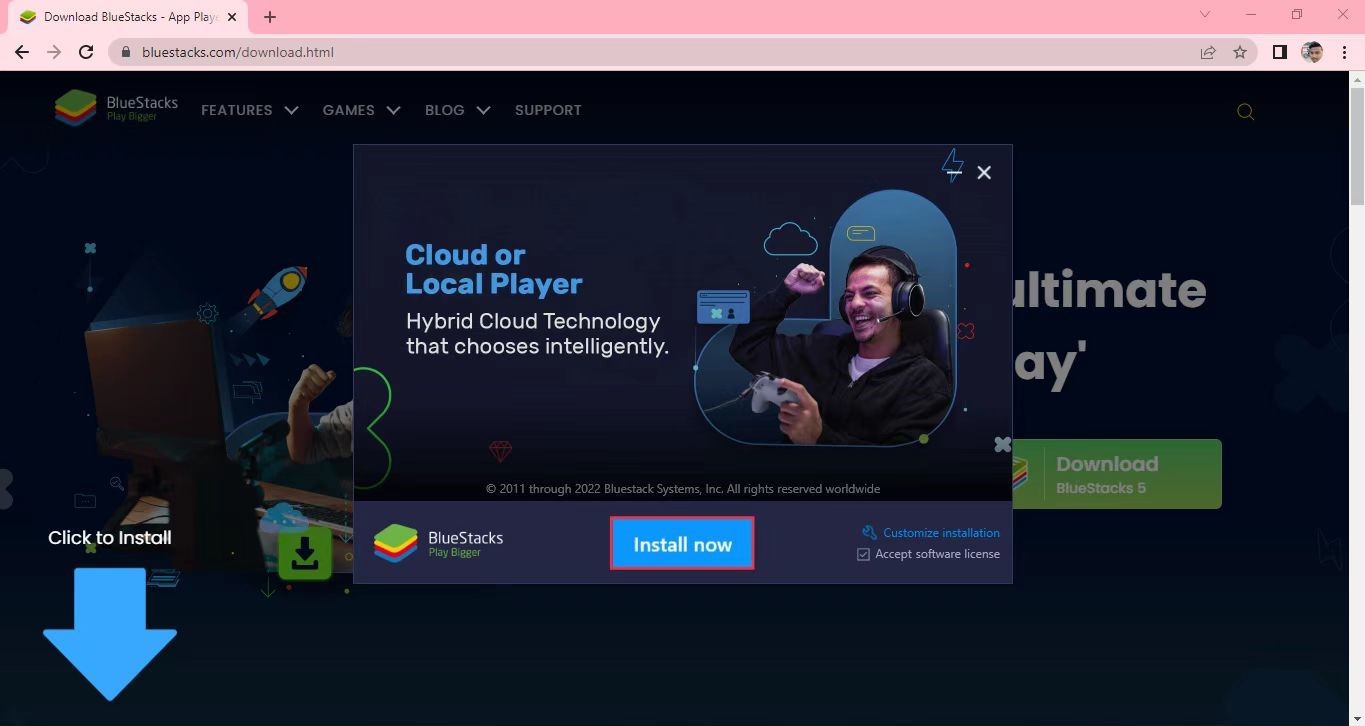 Open BlueStacks app then click on the "Install via Google Play" icon.
Complete the Google sign-in process to access the Play Store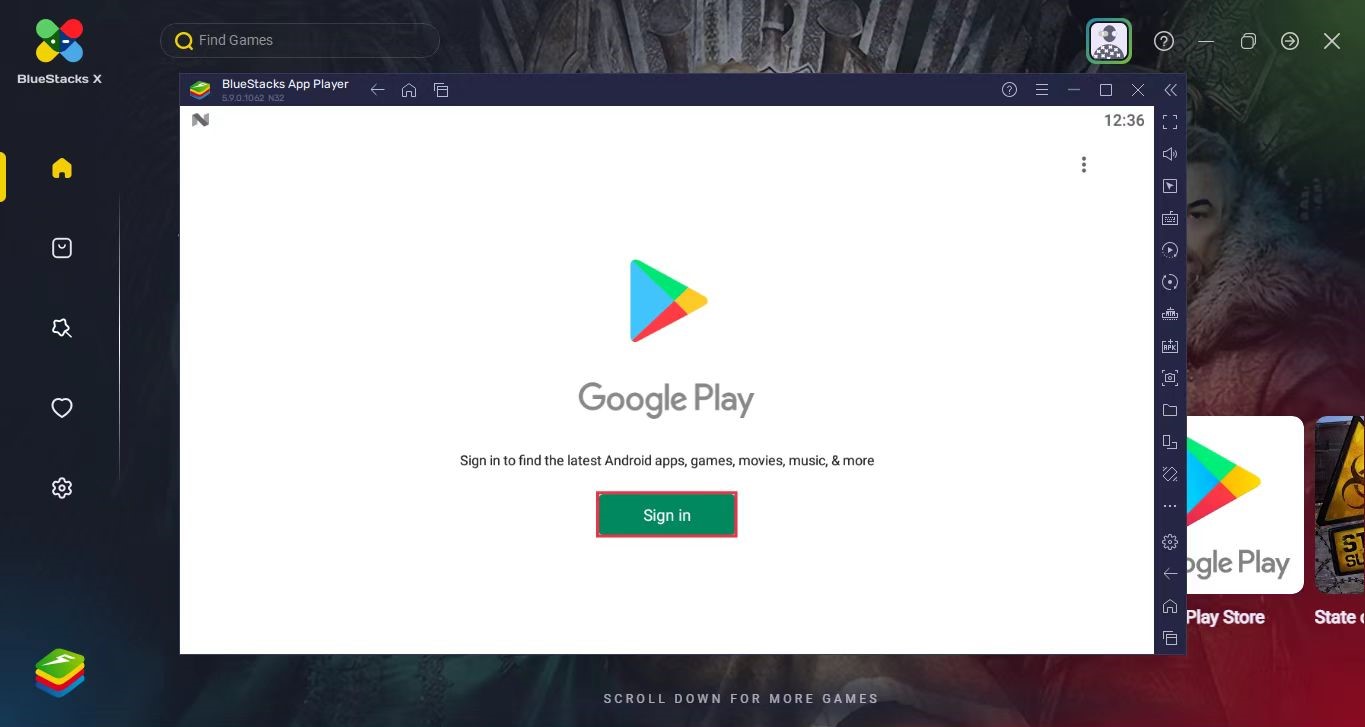 Search for "Subway Surfers" in the Google Play Store using the BlueStacks App Player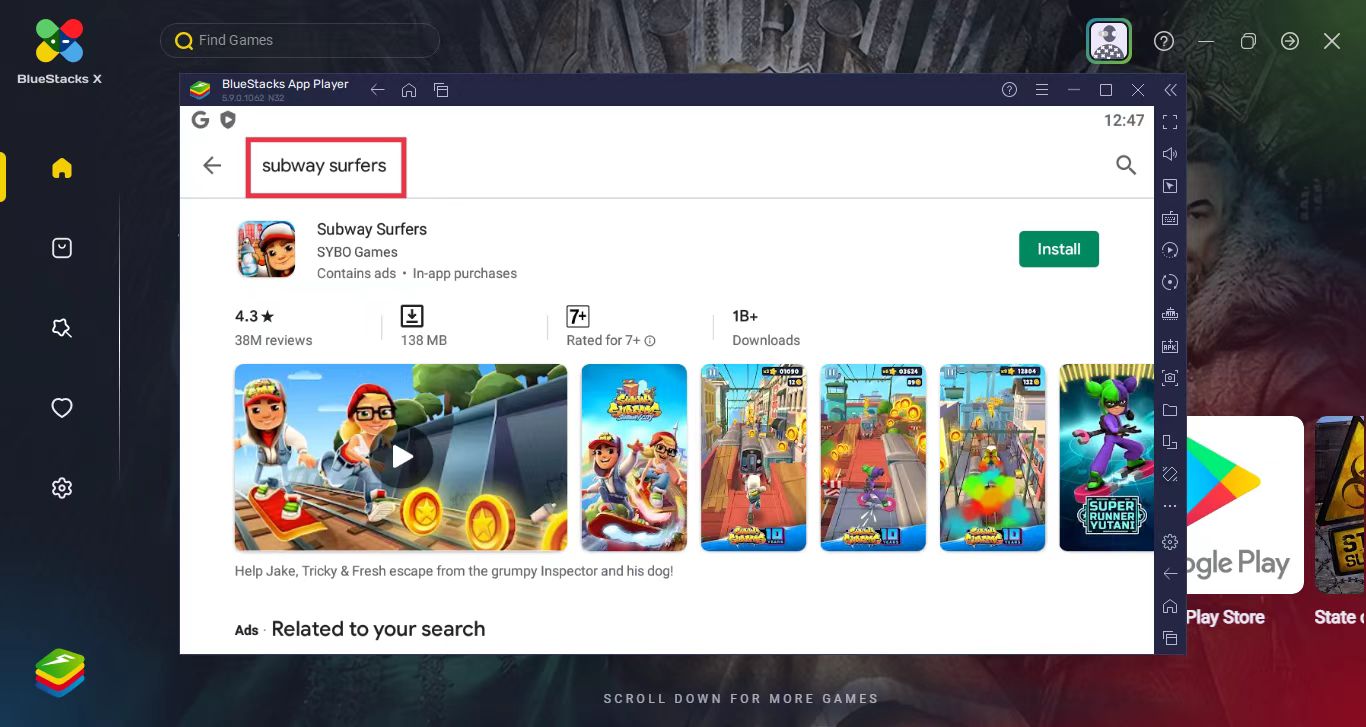 Click on "Install" icon from the search bar to download Subway Surfers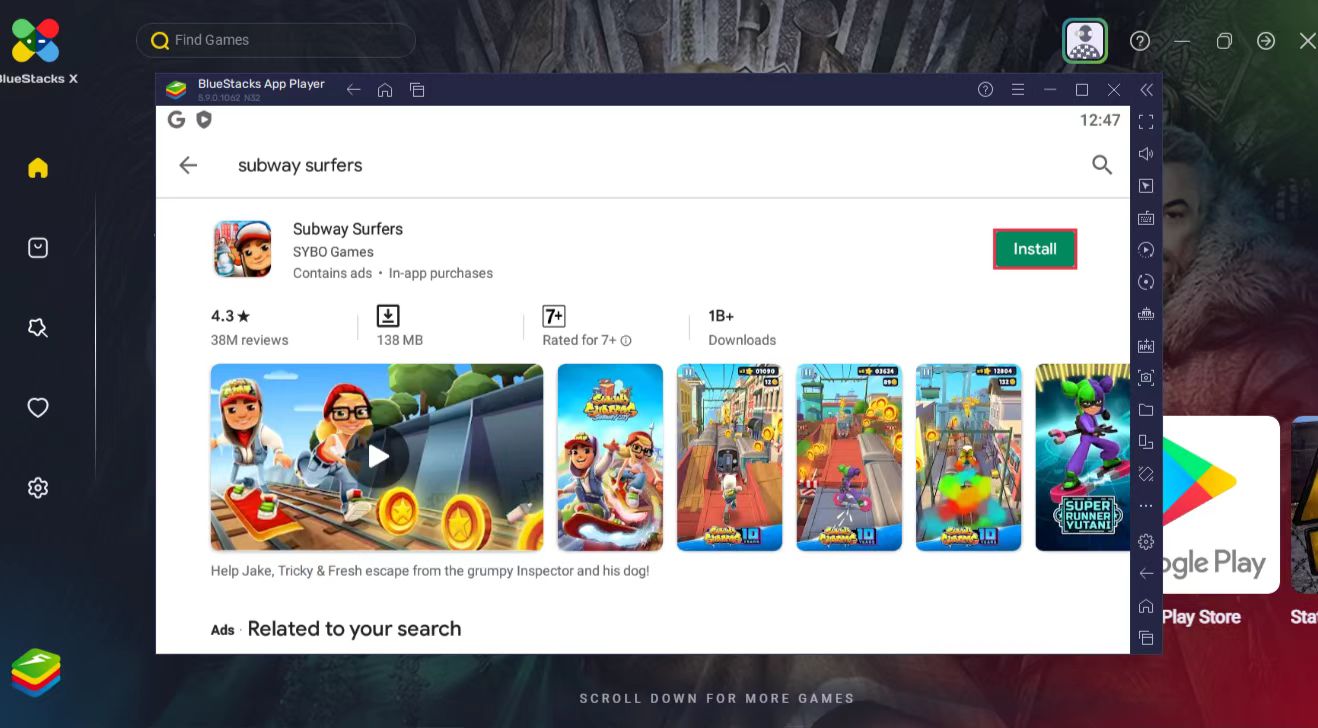 After the installation is done, click the "Play" icon and start playing.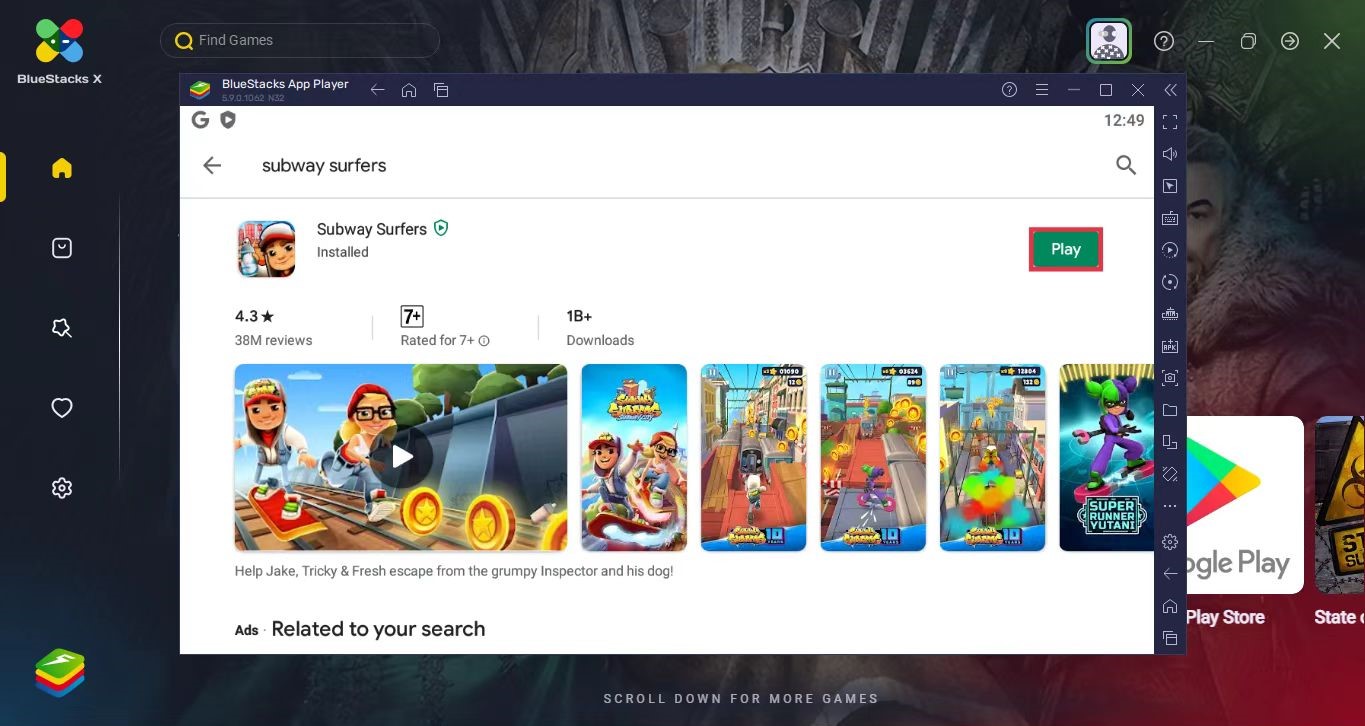 Later you can add the "Subway Surfers" icon on your PC's Home Screen to access the game instantly.
Why did Subway Surfers eat up all my data plan?
Subway Surfers is considered an offline game. You can play it with or without internet connection. But some of the in-game features of Subway Surfers require internet access.
If you play this game on your Wi-Fi or using Mobile data, Subway Surfers will keep using your data. The In-game shop, where you purchase something operates using your data.
Also the TopRun option where you check the leaderboard on Subway Surfers game can also consume a lot of your data.
Therefore, it is generally recommended that you play Subway Surfers on Wi-Fi only or play offline with your Mobile data turned off, to avoid Subway Surferseating up your data plan.
Why do I get a "Connection problem" in Subway Surfers?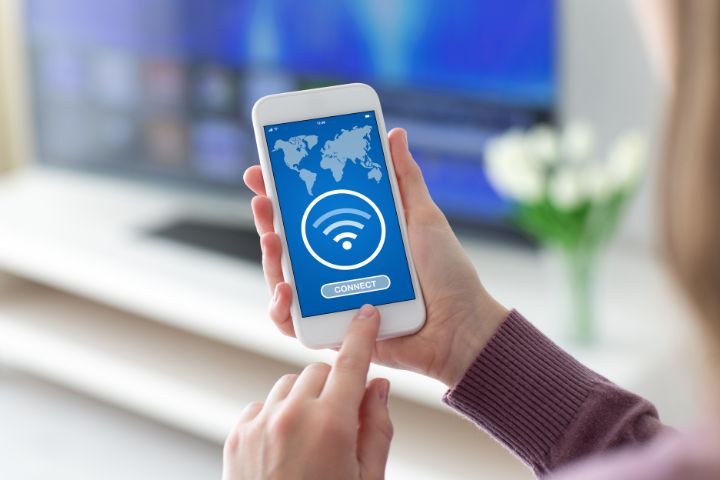 "Connection problem" usually means your Wi-Fi does not have internet access or your mobile data is not working properly.
If that's not the case, however, you can just ignore the error message. Subway Surfers developers update the game regularly and fix any minor or major bugs quickly.
If you have Wi-Fi and Mobile data but "Connection problem" keeps showing up, the Subway Surfers game servers may be down, oftentimes due to the developers working on doing maintenance work.
In most cases the servers are back up within 30 to 60 minutes. You don't need to uninstall/reinstall so you won't lose your coins, keys and other rewards.
Why do I have Subway Surfers login or account issues?
If you face Subway Surfers login or account issues, here are a few things you can check:
Your Wi-Fi or mobile data connection may not be working properly. Check your data connection and contact your Wi-Fi service provider if needed.
You may be using an incorrect login. Check that the username and password that you are entering are correct.
If using a third-party social network login such as Google, Facebook, Twitter etc, double check that the service isn't down.
Your Subway Surfers account may be deactivated or banned due to recent activities. Please check the error messages carefully for more information.
The Subway Surfers game servers may be down due to the developers working on something, causing the login or account issue. Try logging in again after a while.
After following these steps if your problem is still not solved, go to the Subway Surfers "Help Center" and report the issue to their team.
Subway Surfers app not updating properly in my phone?
If you are having a hard time updating Subway Surfers app in your phone, follow these steps:
First check if your Wi-Fi and Mobile data are working correctly. If not, change your internet connection and try again.
Check to see if you are properly logged in to the Play Store or App Store.
Check if the version of the app you're trying to install is supported by your Android or iOS version based on the device you have.
Also check your mobile storage to see if you have enough space left for the additional data of the new app version.
If your storage is full, make some space by deleting unnecessary files or apps.
Lastly try rebooting your device and repeat the updating process again.
Subway Surfers game points not updating correctly?
If you find that your Subway Surfers game points are not being updated on the leaderboard correctly, try these steps:
Check that your Wi-Fi and/or Mobile data are working properly.
Millions of online players play this game regularly. So it might take the server some time to process their data and update all the scores. Wait for a few minutes to see if your scores are updated.
If still not updated, try closing the app and opening it again, and check again if the points are added properly.
As the last resort, try logging out of the app and log back in.
After following these steps your game points should be updated properly.
If the issue persists, however, try contacting the Subway Surfers developers ( Kiloo, SYBO) through the Help Center, or contact them personally. Take some screenshots of the issues and provide a detailed description. .
Use the following details for contact.
See also: Can I Earn Money From Subway Surfers?
Subway Surfers game level / lives are not updating?
Subway surfers is the most downloaded game of the last decade; it has crossed over 2.7 billion downloads. Over millions of people play this game every day.
When thousands of players play the game at the same time it may take the server some time to process large amounts of data and update scores, game levels, lives, and other information.
So if you find that your game level or lives are not updated immediately or display incorrectly, wait for a few minutes. They should automatically get corrected after a while.
I'm unable to invite friends, request lives or share points
You can play Subway surfers with or without the Internet. But a few features are available only with the Internet connection.
Inviting friends, requesting lives or sharing your points with you friends, all require internet access. First make sure you have a stable Wi-Fi or a good Mobile data connection.
Then you can connect with your friends by adding your social media account such as Facebook.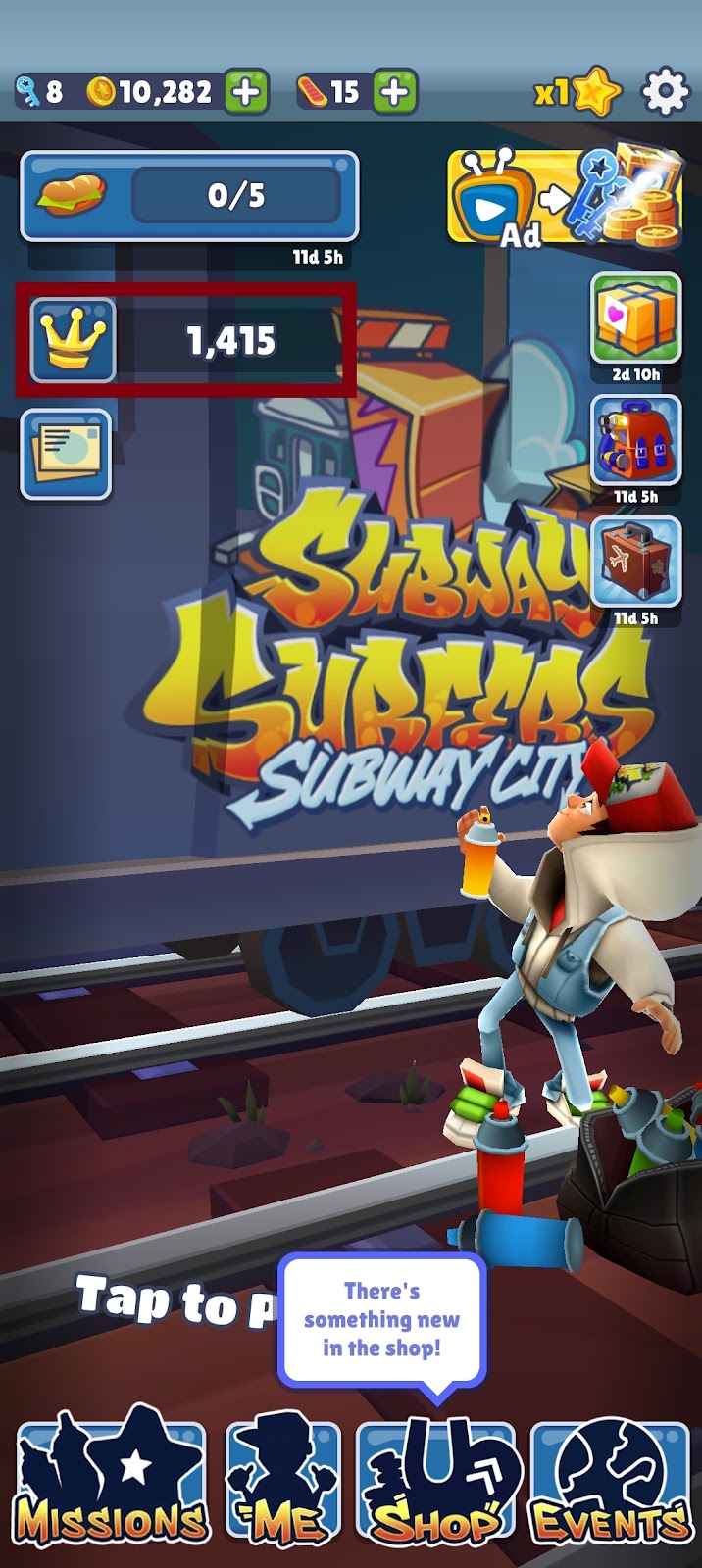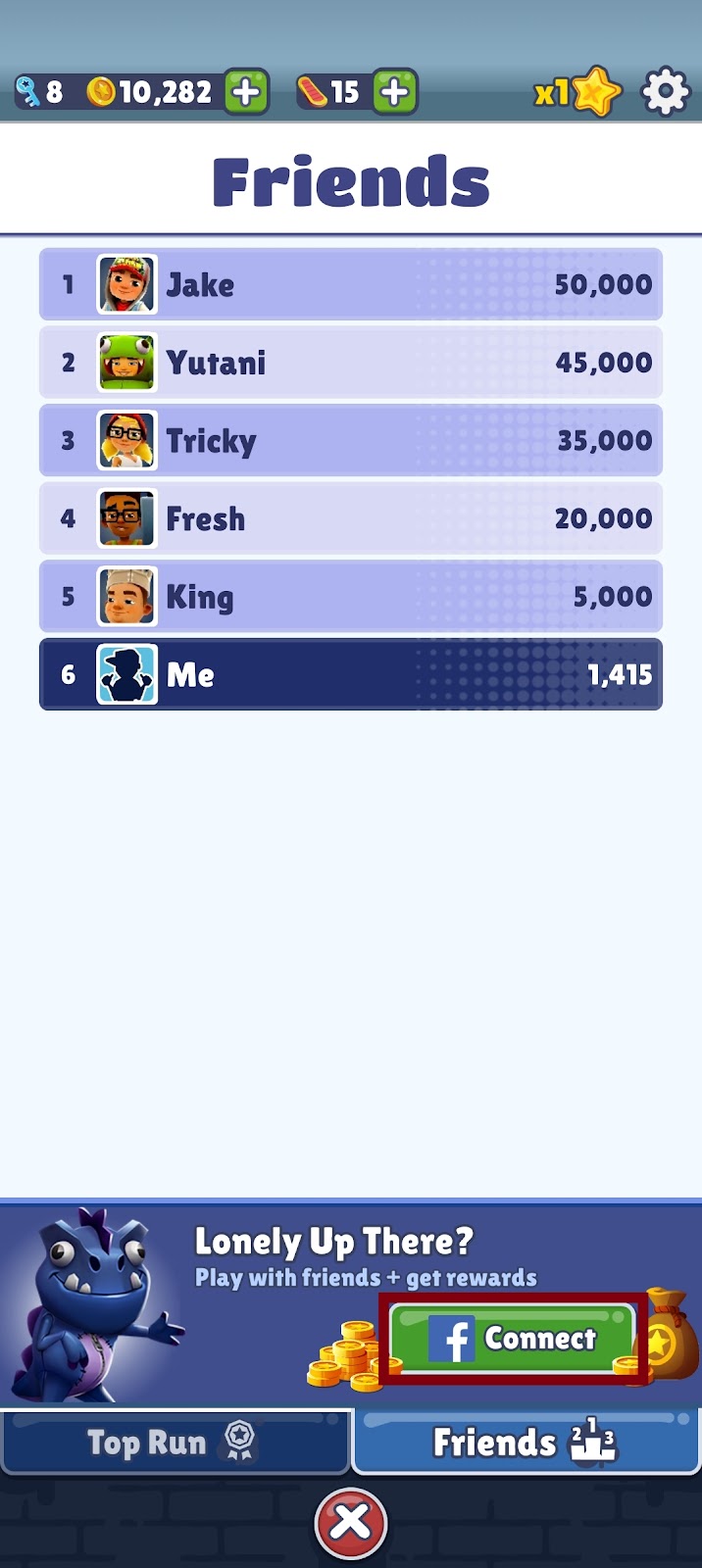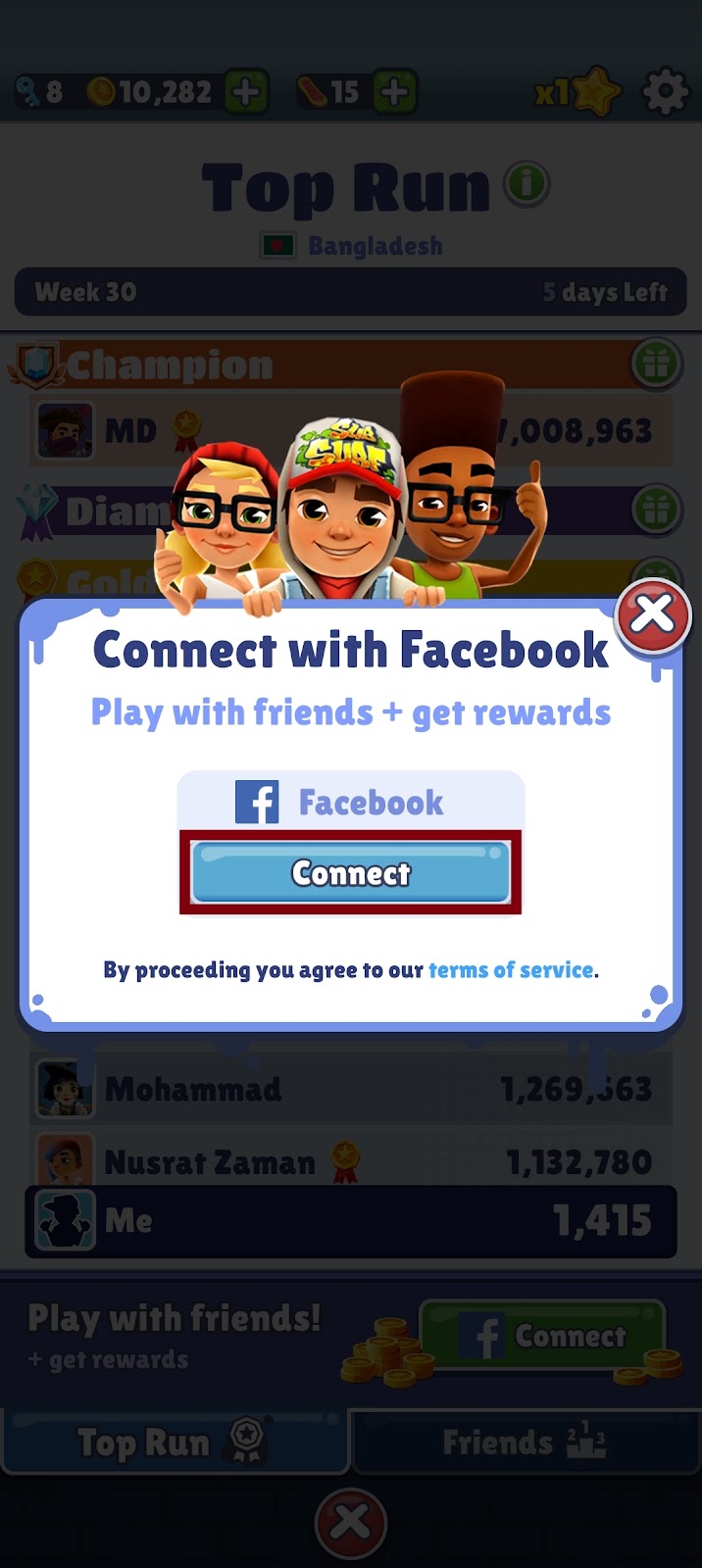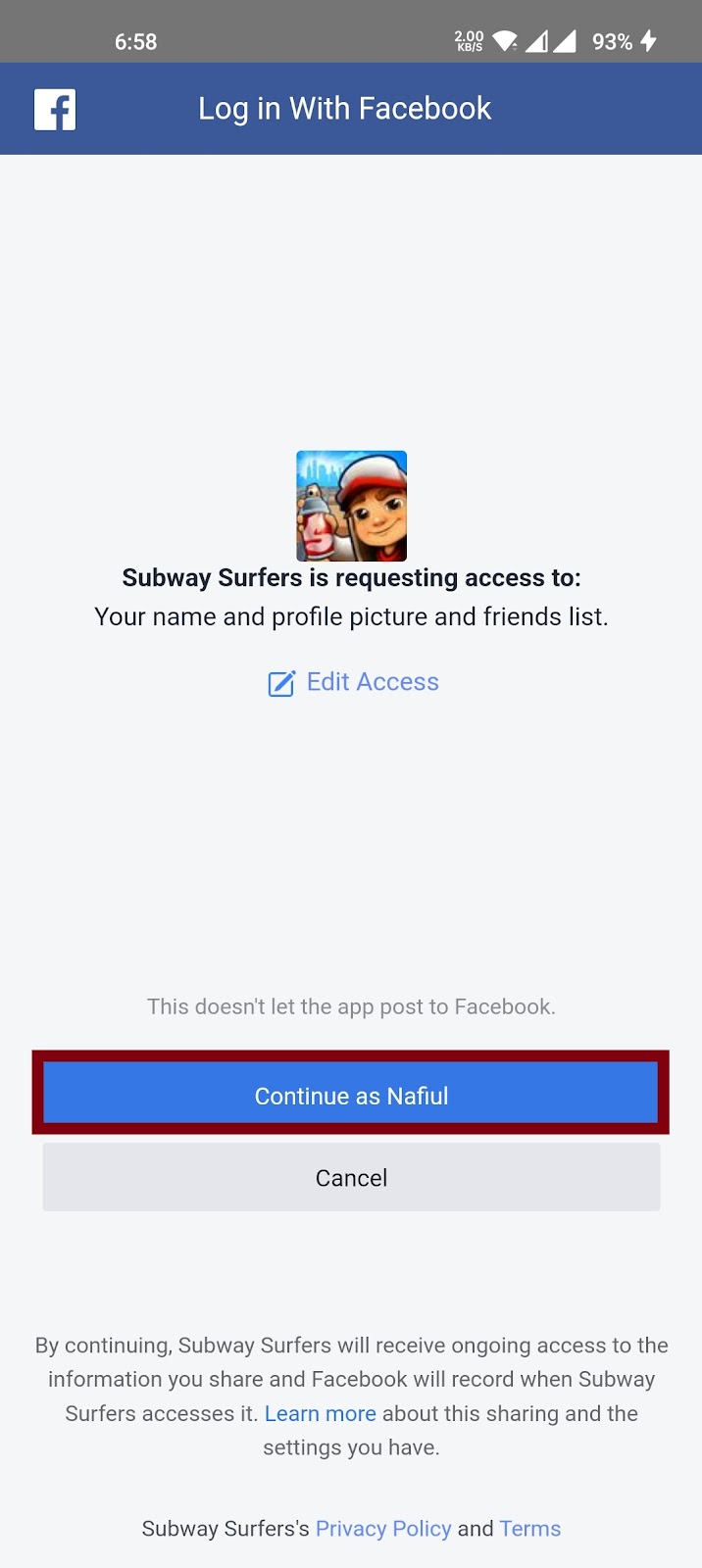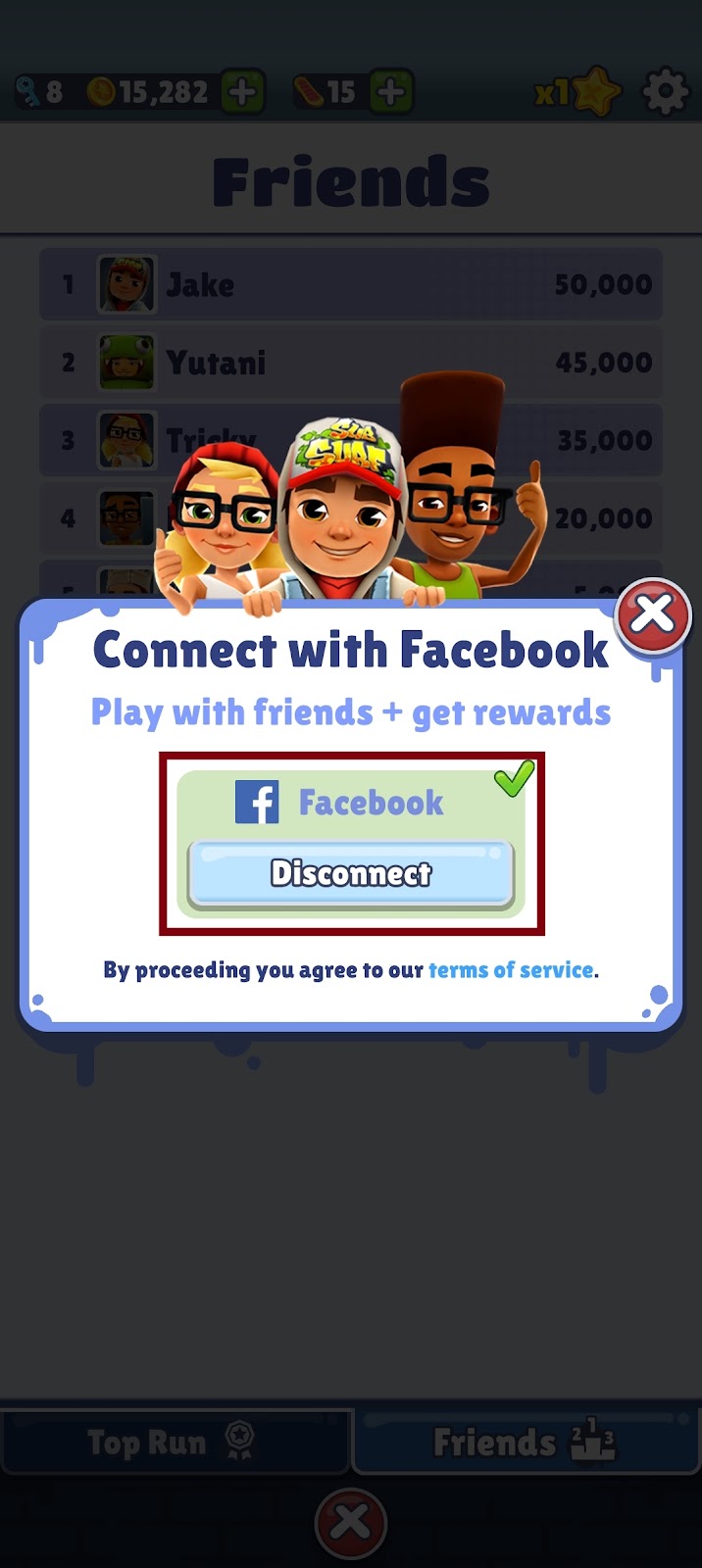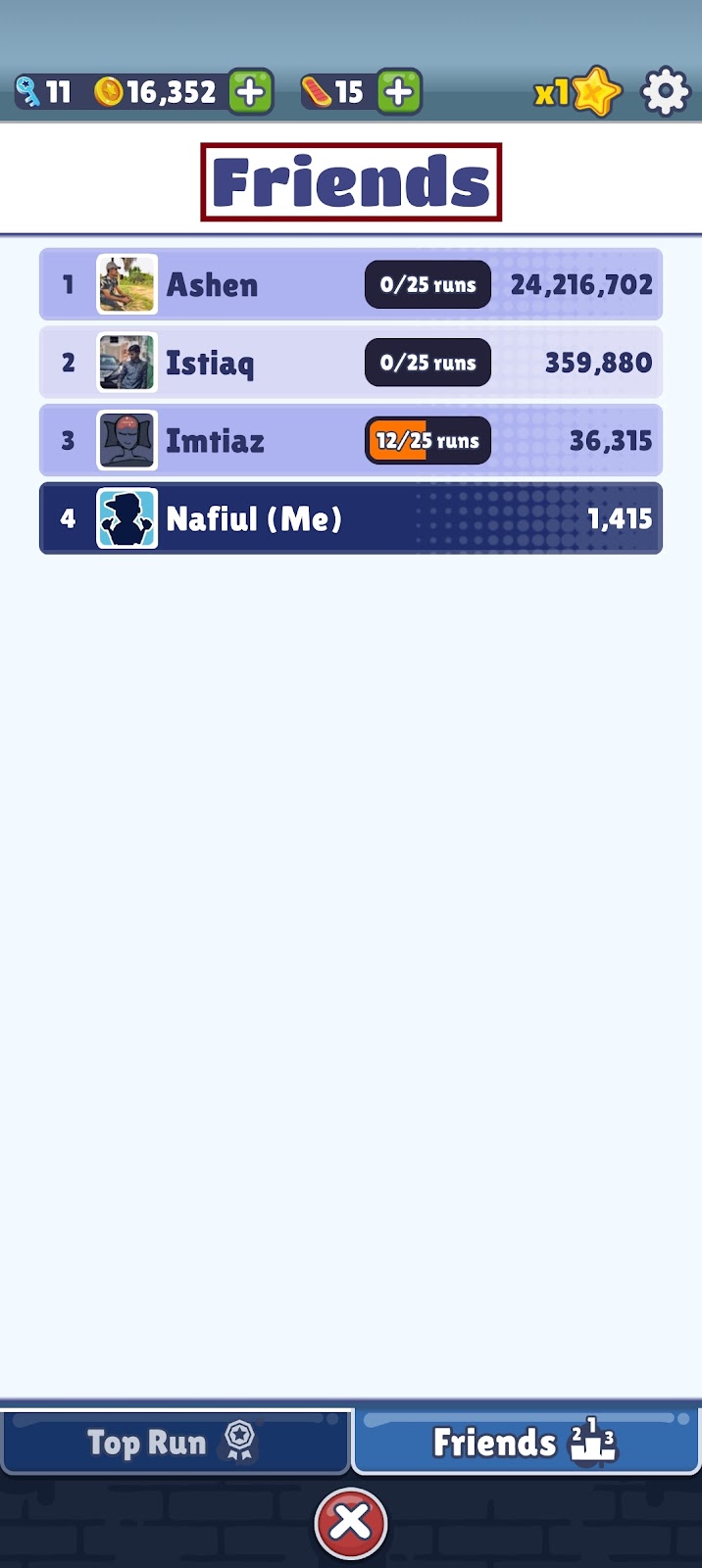 Adding your social media account takes some time to sync with your game as there is a lot of data the game server needs to process. So wait patiently for a few hours.
After syncing your Facebook account with Subway Surfers you will be able to invite your friends, request lives or share points.
If you are unable to do so after waiting for a few hours you can contact the developers of the Subway Surfers game. They will be able to help you immediately and give you a solution.
See the section "Subway Surfers game points not updating correctly" for more details and contact information.