A Game Booster app boosts your device's gaming capabilities and performance.
Even though a smartphone's gaming performance mainly depends on its hardware by optimizing your device, Game Boosters lets you use a significant chunk of RAM for gaming, which enhances your Android's gaming capabilities.
See also:
Can You Use Roblox Studio On iPad?
Why is Subway Surfers not updating?
Do mobile game boosters actually work?
Mobile Game Boosters are mainly used to enhance your smartphone's gaming performance and give you a better gaming experience.
Mobile Gaming Boosters work indeed. But you need to give them all the necessary permissions for them to be fully functional.
Most of the Mobile Game Boosters offer these features:
Optimization
This process closes all the background apps and frees up your RAM, allowing your phone to run in optimal condition. Also clears all the caches and unnecessary files to clear up your memory.
Battery Life
This feature monitors your mobile usage pattern to enable efficient usage of battery. It also allows you to choose between battery Saving, balanced or high performance mode depending on your need.
Cooling System
This feature monitors your device's temperature and shows real time temperature. When your device heats up, it reduces the CPU usage to cool it down.
Are there any game boosters for Android that don't require rooting nor install any malware?
Smart Phone Cleaner, All-In-One Toolbox ,Game Booster, Game Booster 4X Faster, Game Booster & GFX Tool and some other Android game boosters don't require rooting nor install any malware. And they actually make your games faster.
See the section "What is the best game booster for Android?" to know more about them.
Game boosters work really well on rooted devices. Overclocked CPU and GPU on rooted devices provides the best performance by squeezing all the power out of your android devices.
But that is not the case anymore. Nowadays game boosters on unrooted devices work just as well. Rooting can do damage to your android device:
The security model of your android gets compromised
Some malwares run freely undetected on rooted device
You can no longer install official updates.
You lose your official warranty
For all these reasons you should avoid rooting your android device when possible. Only use game boosters that work on unrooted devices.
How does the Samsung Game Booster work?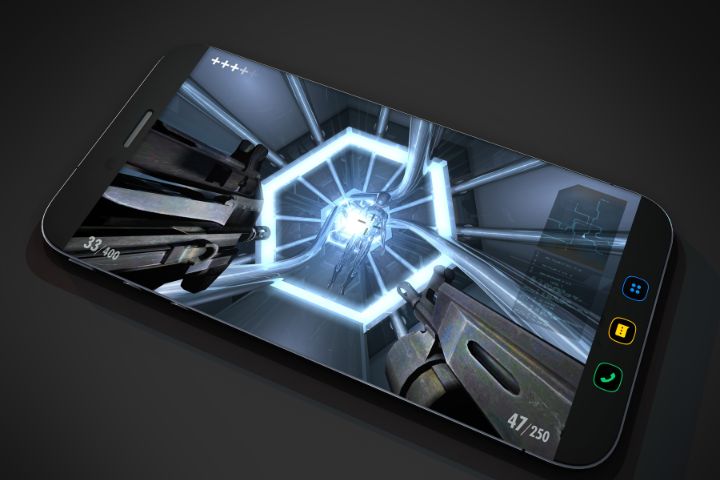 All the Samsung flagship and mid range Android smartphones have a built-in game booster called Samsung Game Booster.
Samsung Game Booster has been designed to give you a better gaming experience by monitoring how the game runs on your device and your usage.
It also uses data about the temperature and memory to automatically adjust your settings.
How Samsung Game Booster works:
While playing a game, swipe up from the bottom in landscape, swipe left from the right or vice-versa in portrait mode to activate Samsung Game Booster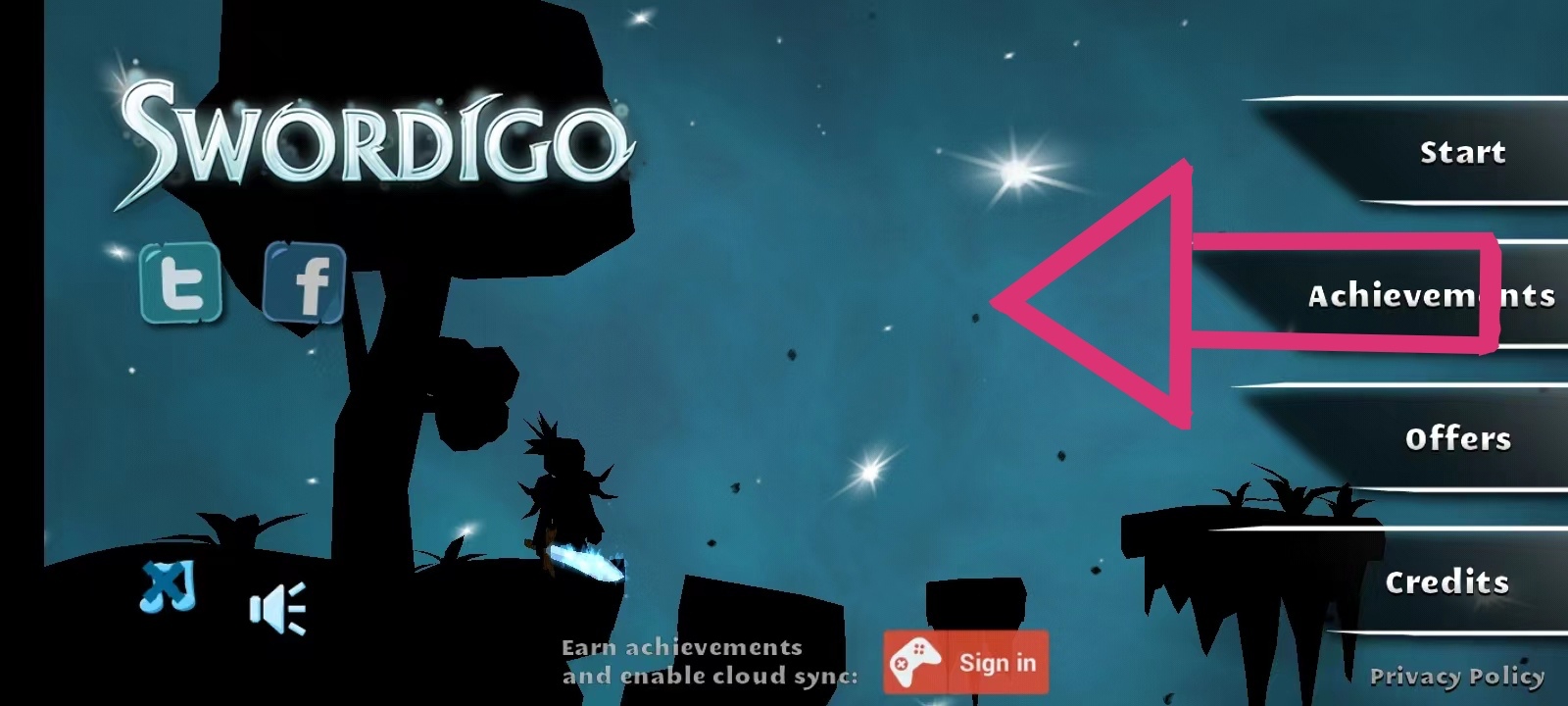 Tap the Samsung Game Booster icon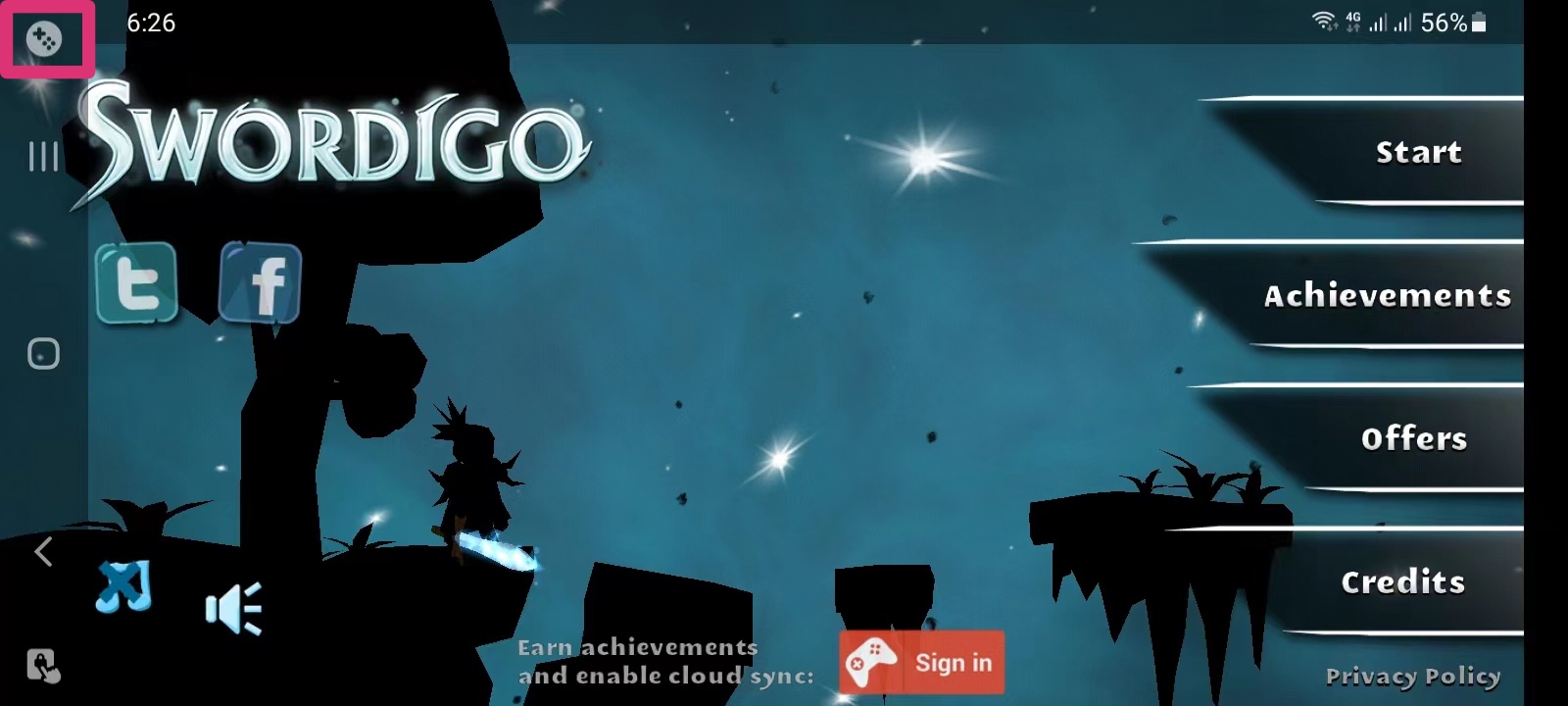 Customize any of the options and features in the new window.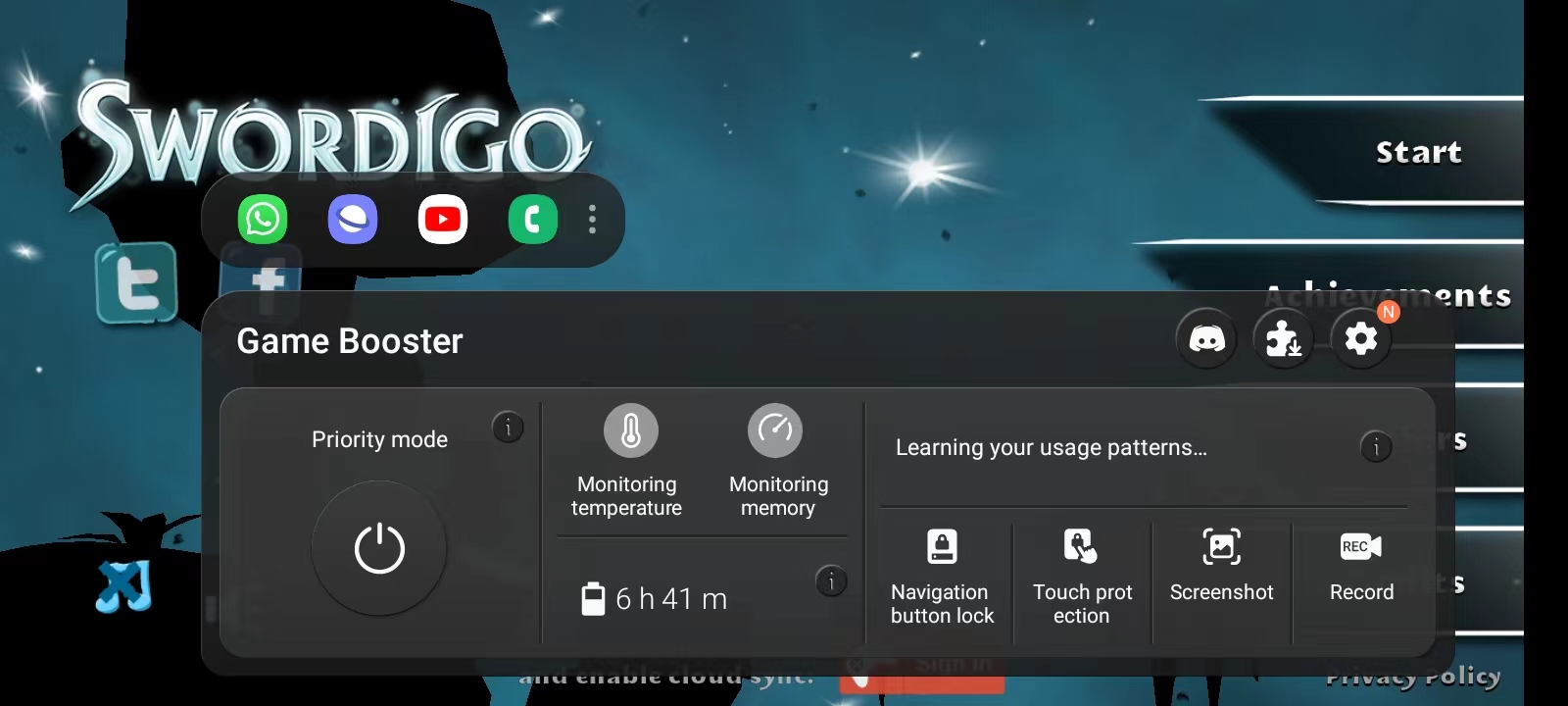 Change the settings according to your needs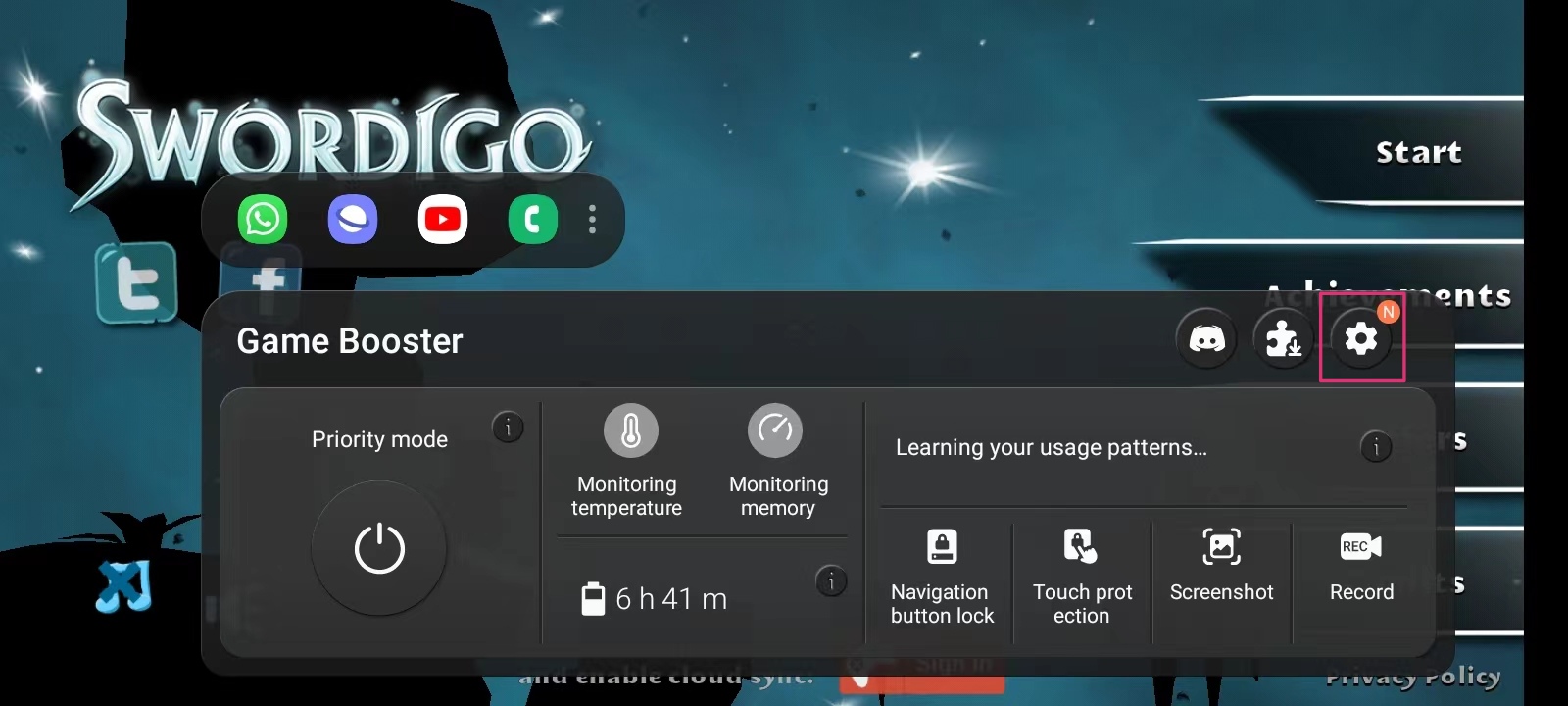 Check your device temperature and monitor usage or use 'Auto manage performance' feature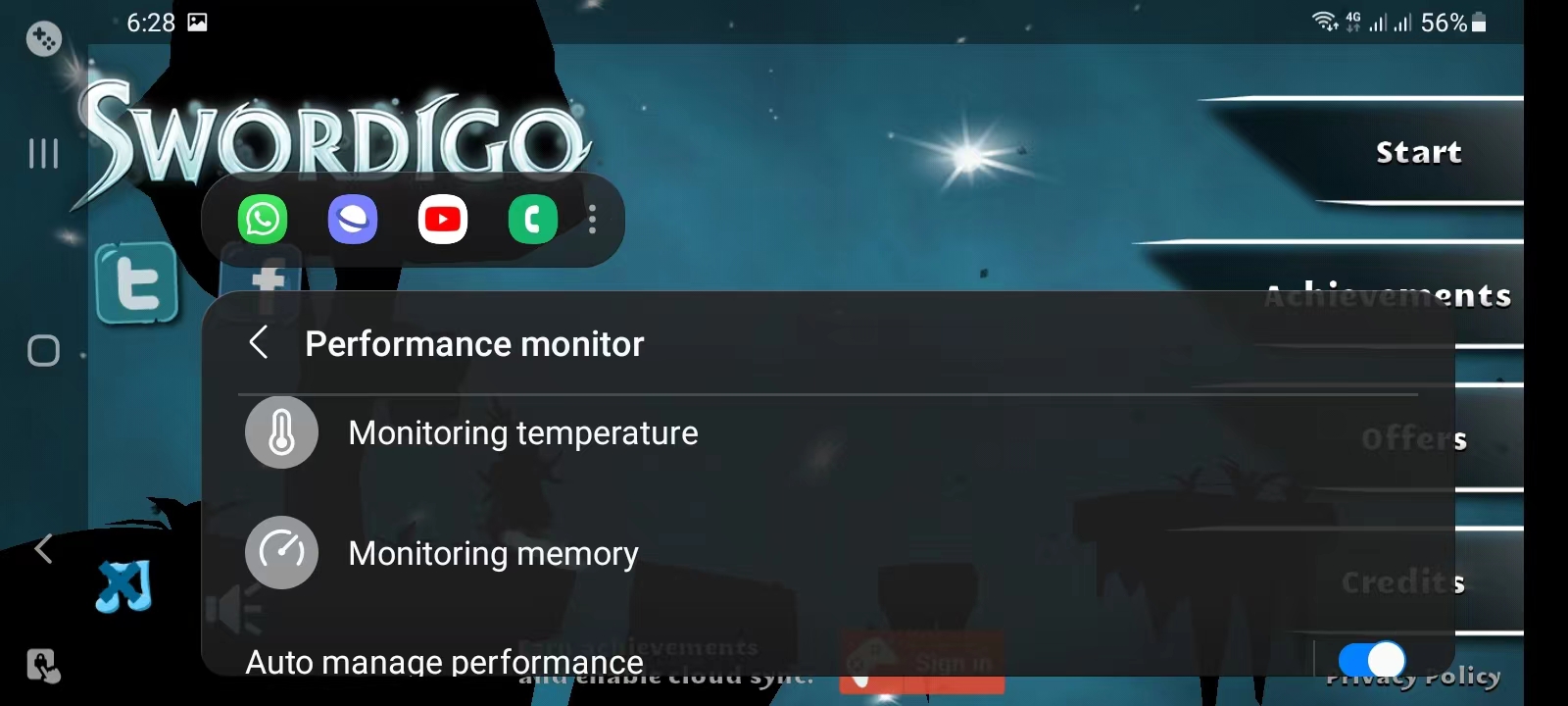 Samsung Game Booster can also help you focus on the game you're playing. While you're gaming you can disable Bixby and the Edge panel and even hide notifications to maintain your focus.
Game booster also enables you to record your game so that you can share special moments with your friends.
How does the Game Speed Booster app work?
Game Speed Booster is a part of MIUI (Xiaomi's exclusive android based operating system) security app.
The Game Speed Booster is one of the most important features of MIUI 9. It allows you to increase the performance of your phone while gaming.
Use these steps to add and use Game Speed Booster:
Open the Security app and tap on 'Game Speed Booster'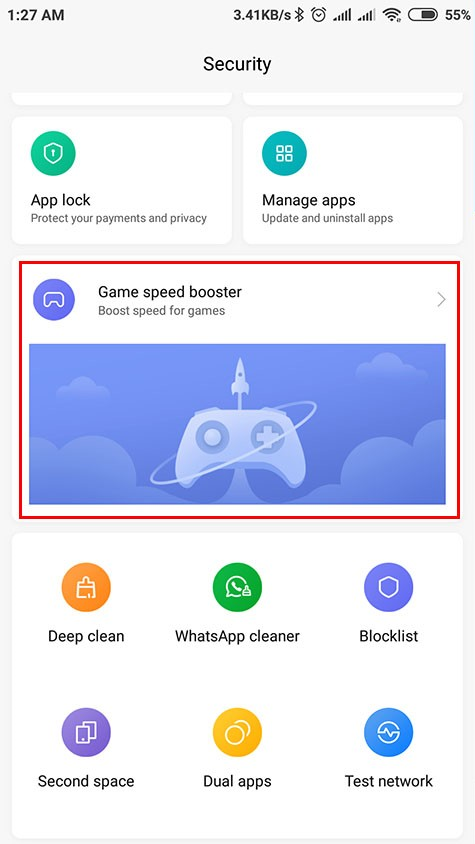 Tap on 'Add Game' icon and select a game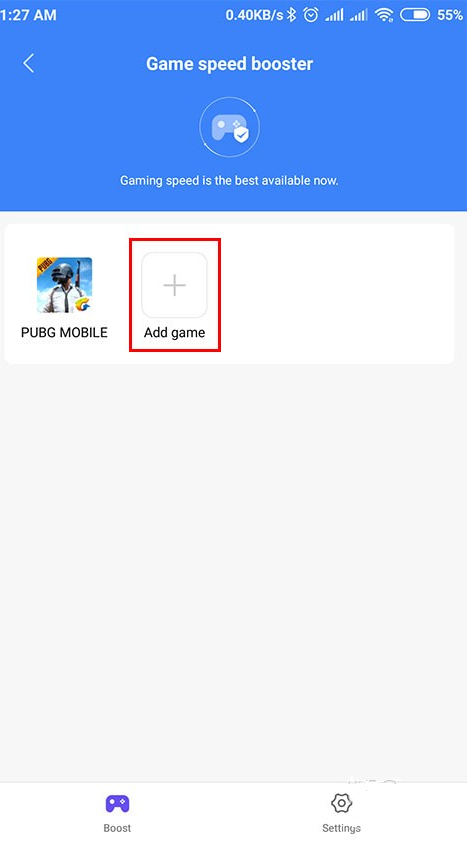 You can also configure your Game Speed Booster from settings to enable or disable some additional features:
Game Speed Booster can be enabled or disabled from the settings
Selected games get automatic speed boost and an advanced shortcut menu
Prevents your device from switching between networks also the selected games gets bandwidth priority
Clears cache automatically to provide the best gaming performance
You can receive calls hands free without ringing
DND Mode prevents notifications for undisrupted gameplay
Prevents accidental touches by turning off Navigation Buttons
Prevents your device from lowering the brightness when heating up
Does Smart Game Booster work?
Smart Game Booster works, it boosts your PC's FPS for a smoother gaming experience in one click.
Smart Game Booster 5 supports Windows 11,10, 8, 8.1, 7, Vista and XP.
Main features of Smart Game Booster:
Unlocks Maximum FPS
Click on 'Boost' to unlock the full potential of your CPU and GPU for higher FPS gameplay. this enables your PC to have smooth animations and lower latency which is great for gaming.
From 'Settings' you can also overclock any component to improve your PC's overall performance.
System Optimization
Smart Game Booster has a gaming mode. It optimizes your PC by closing background apps, so your RAM is always free for heavy gaming.
It also prevents your PC from crashing multiple times while gaming by stabilizing your system.
Security\Protection
Online gaming always can lead to your device being attacked with malwares or viruses, resulting in private information leaks or other potential risks.
Smart Game Booster has an Antivirus protection which protects your device from such threats. With one click, you can do a full checkup of your device.
Smart Game Booster also provides additional features like Speed Booster, Temperature and FPS Meter, Video and Audio Recording.
Does Game Booster 4x work?
Game Booster 4X Faster is among the most downloaded Game Booster apps on Play Store and it actually works.
How to use Game Booster 4X Faster:
Launch the 'Game Booster 4X Faster' app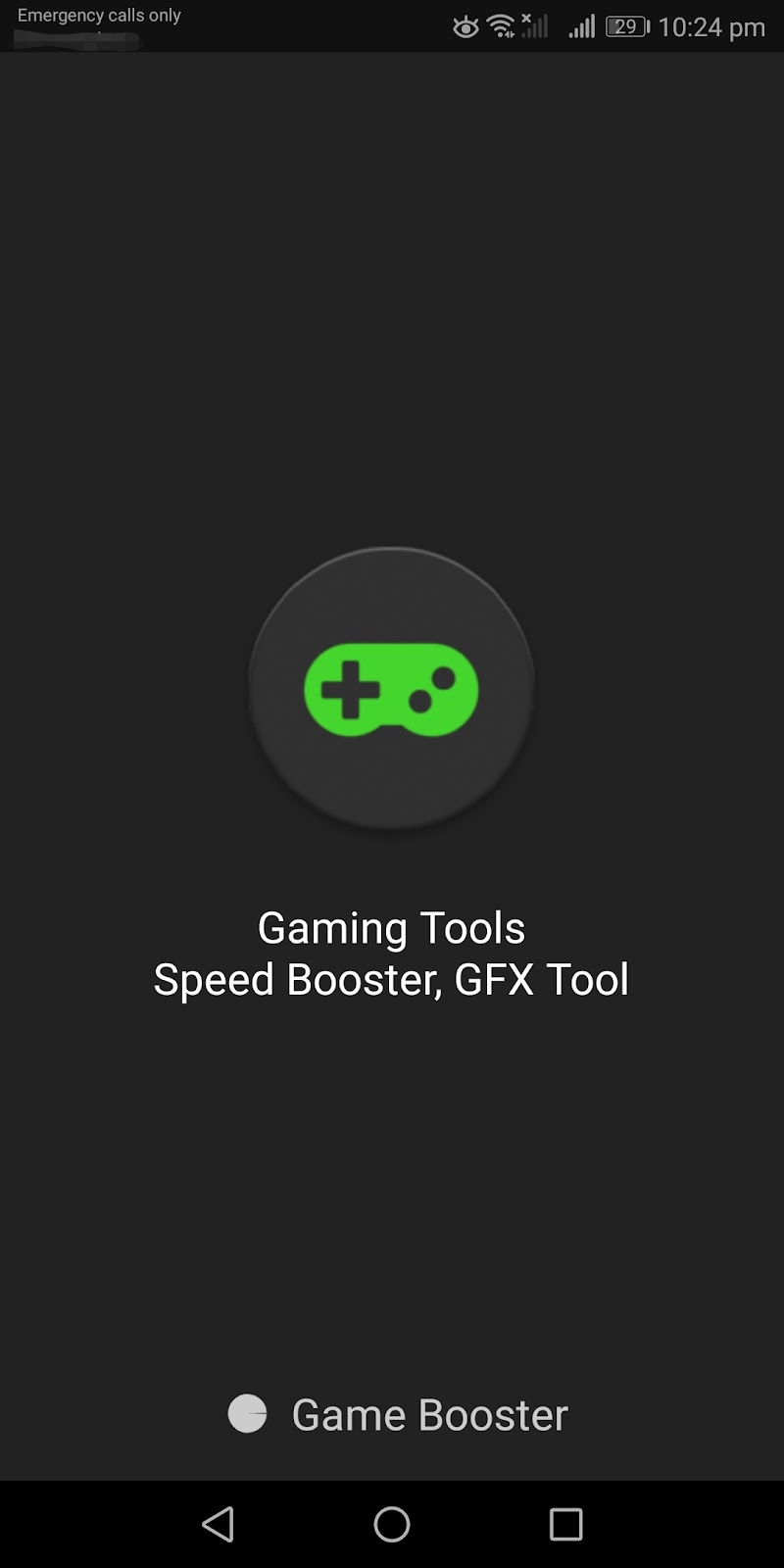 Tap 'BOOST' for overall performance boost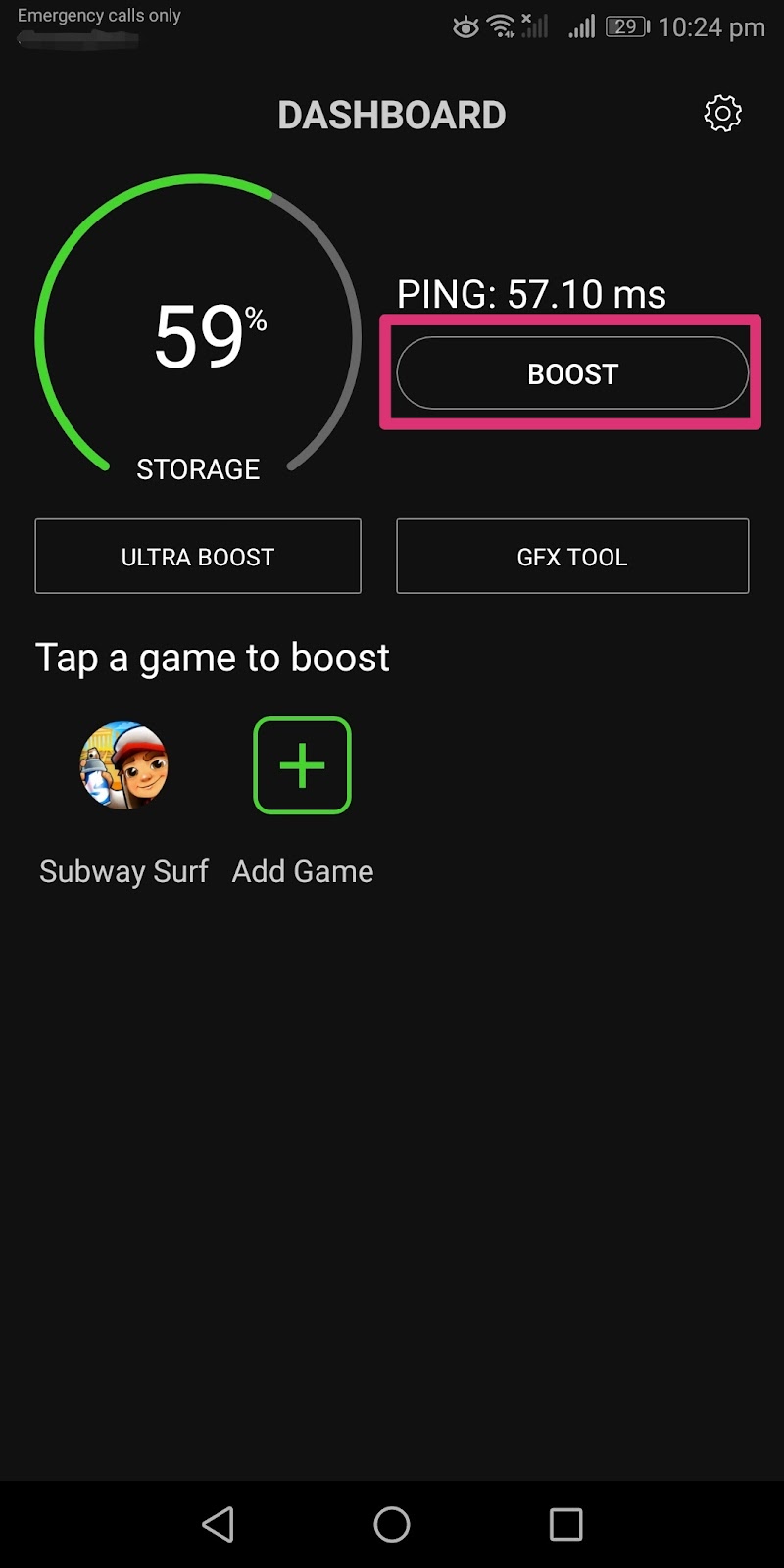 Tap 'Add Game' to boost any specific game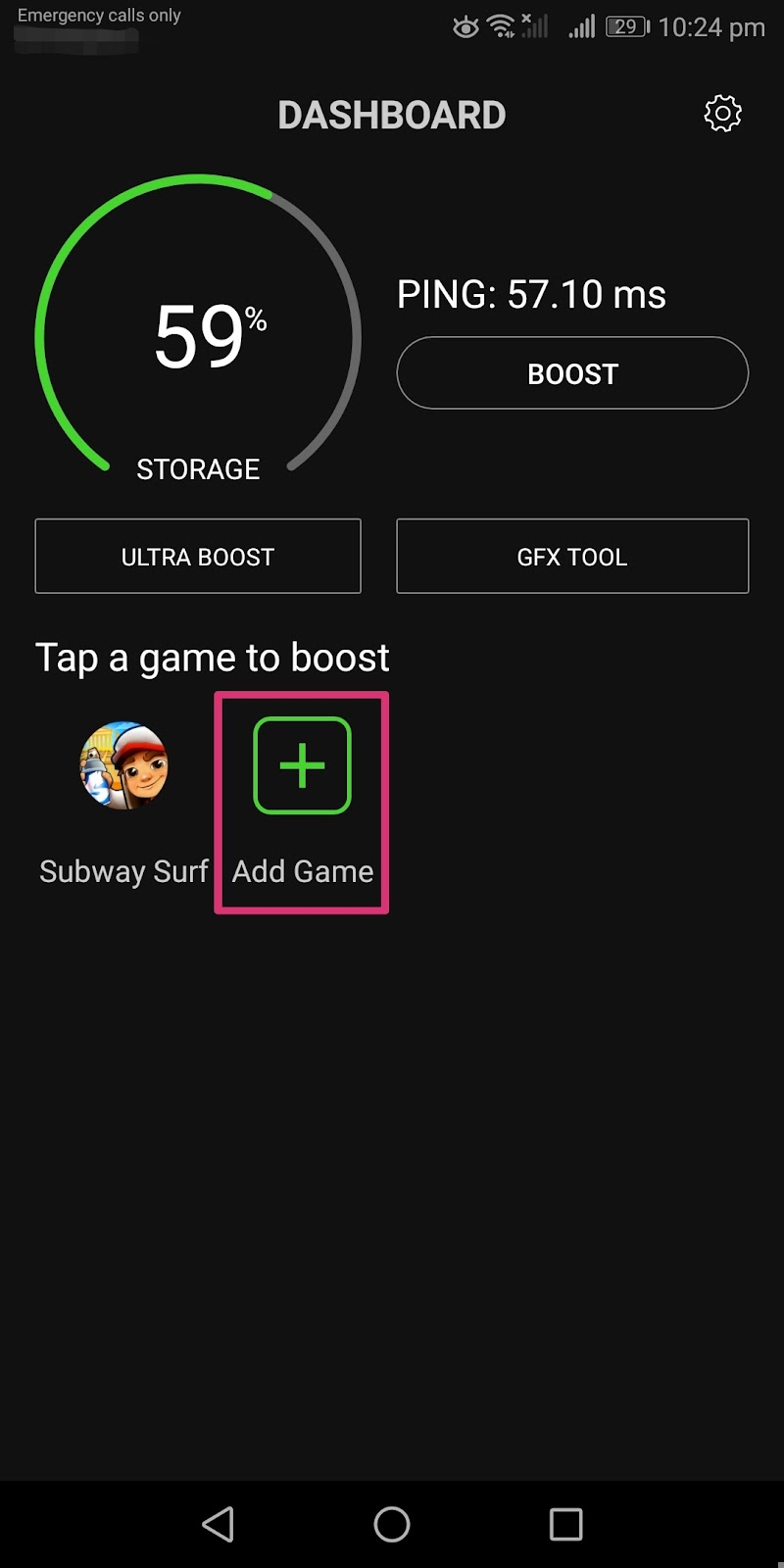 Tap 'GFX TOOL' to change your game resolution and adjust accordingly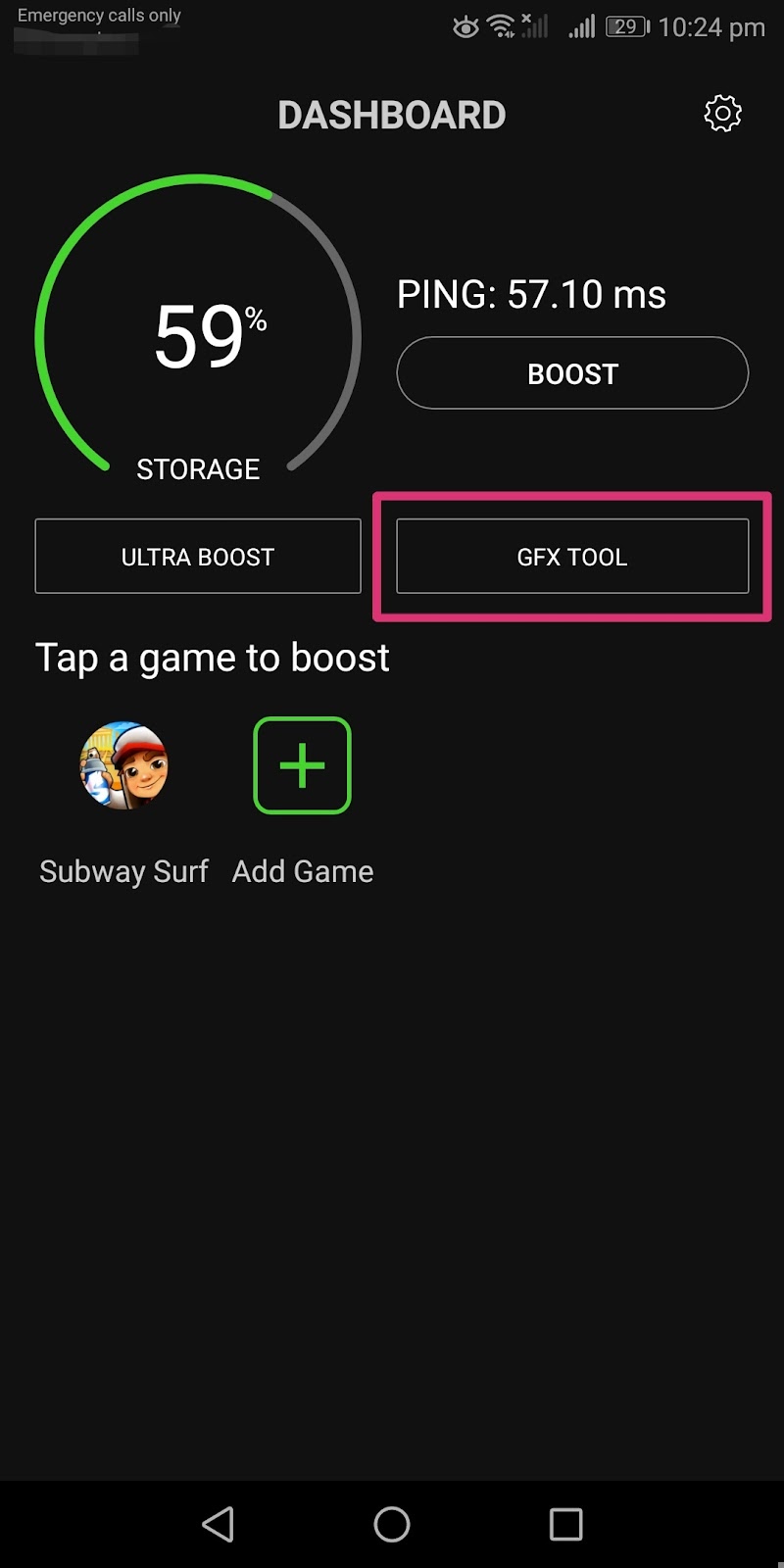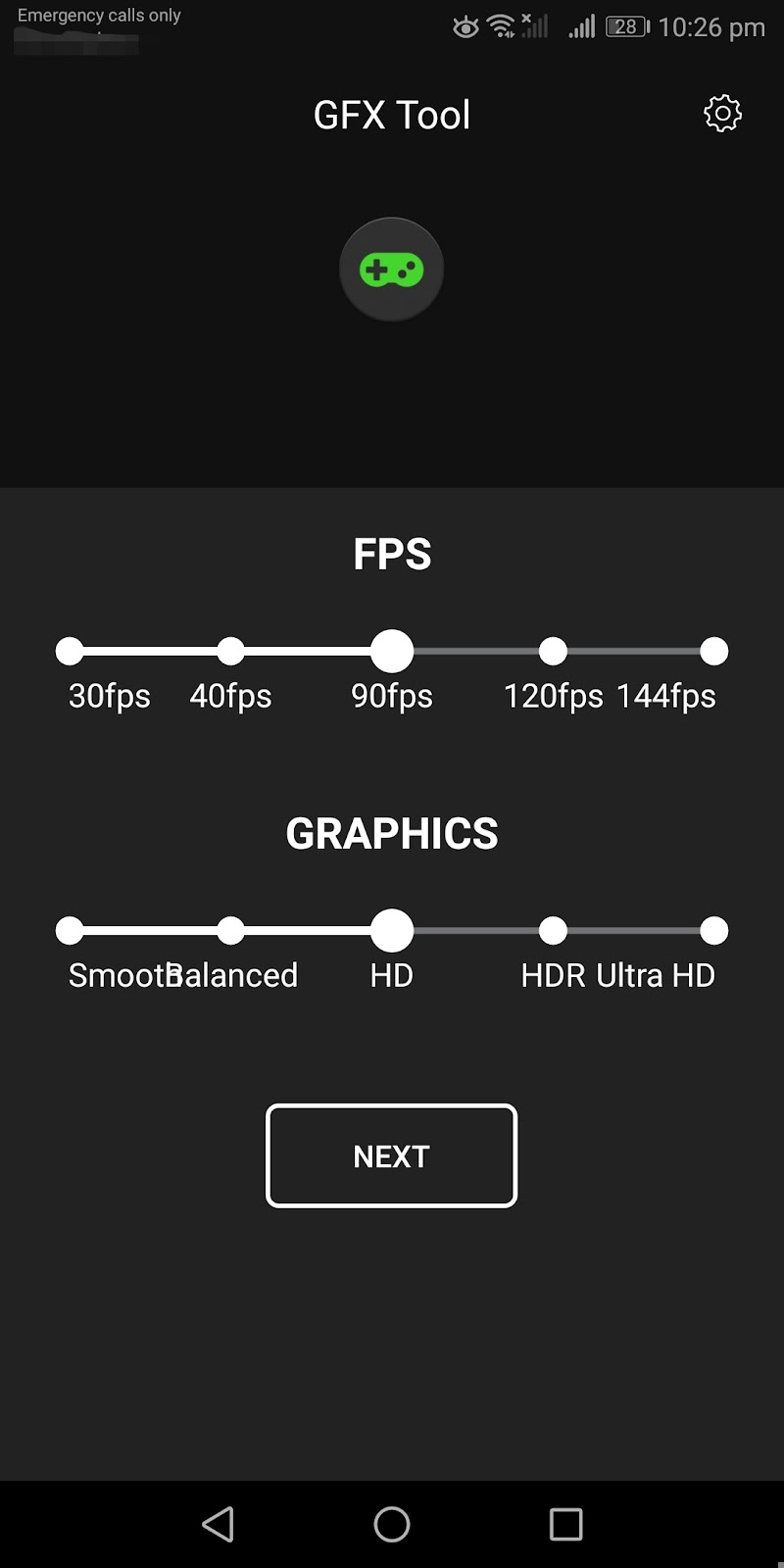 Tap 'ULTRA BOOST' and click 'ACTIVATE' to boost the device for benchmarks and heavy gaming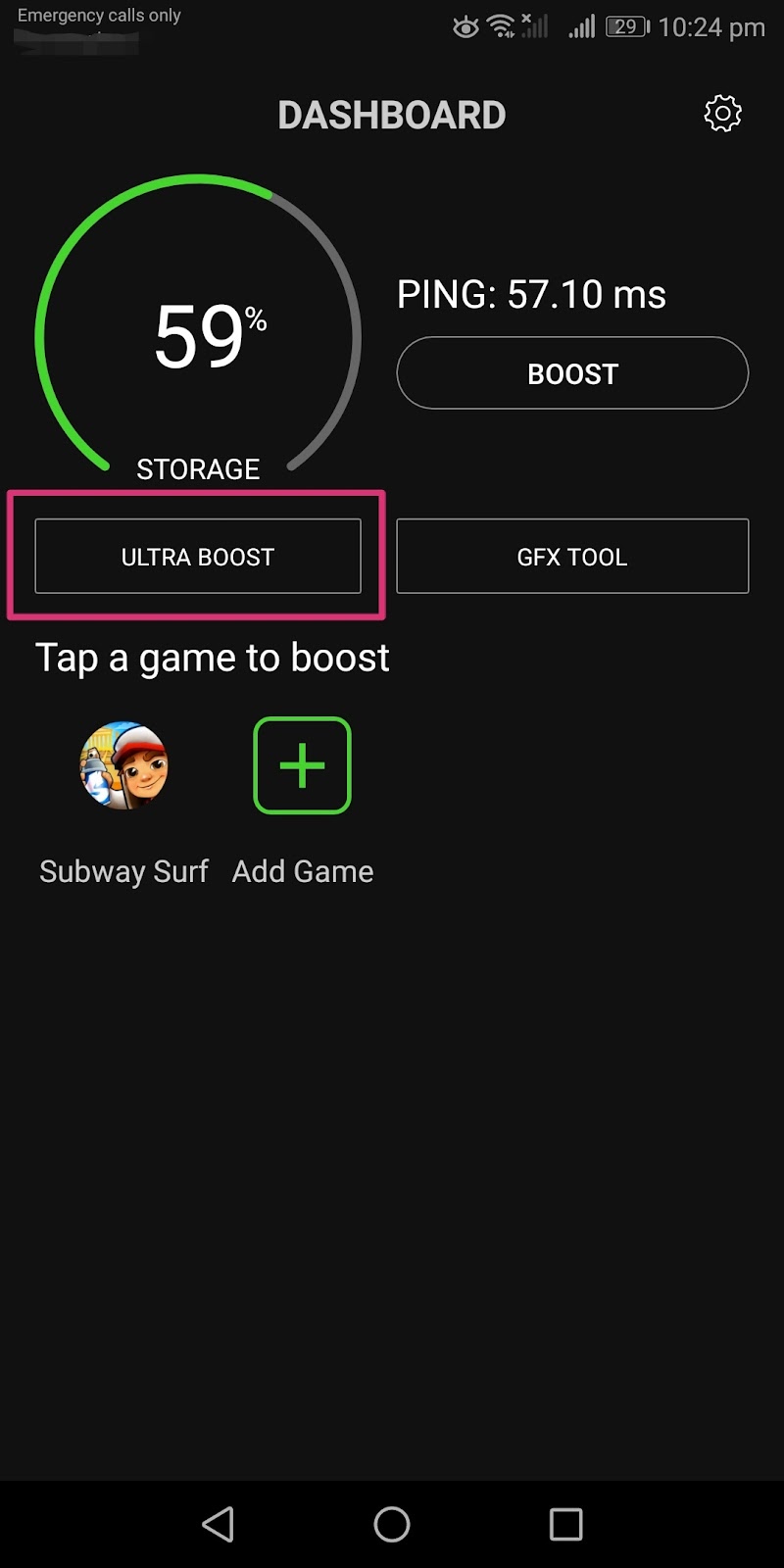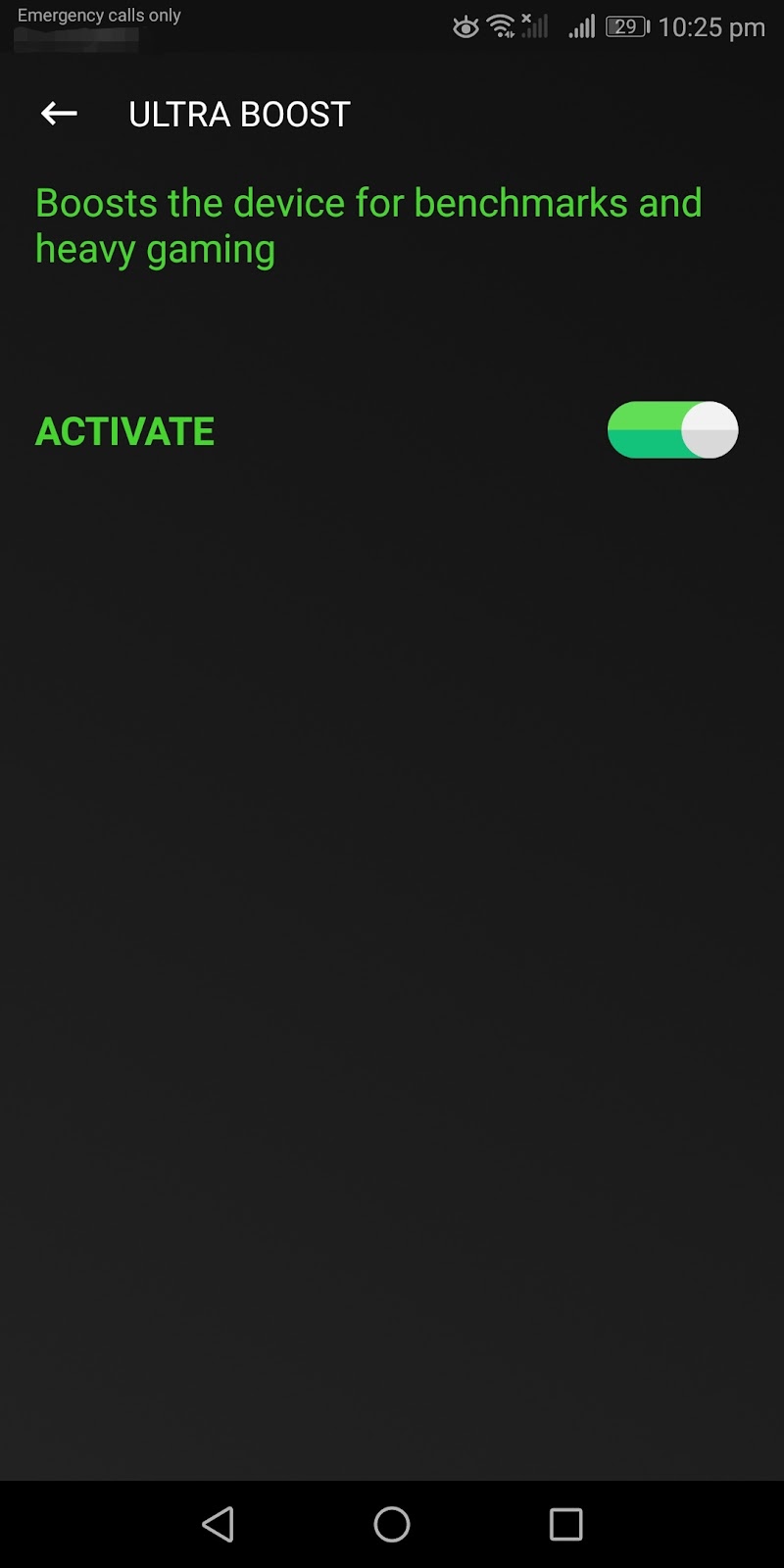 How to maximize Android performance to play heavy games?
Here are a few things you can do to maximize your android device's performance to play heavy games:
Increase Refresh Rate
Nowadays most mid range and flagship devices come with a variable refresh rate display.
Change your refresh rate to the highest setting possible for the best gaming experience.
Fast Internet Connection
Online gaming requires a fast internet, be it Wi-Fi or mobile data. While gaming, your online game continuously sends and receives data. If you have a poor internet connection, it will take longer to transmit data, resulting in lag and delay in gaming.
In multiplayer games, Wi-Fi will give you lower ping than mobile data. If possible, use a high speed Wi-Fi or a 5G cellular data connection for lag free, smooth gameplay.
Game Booster Apps
While gaming, always use your built-in gaming mode in your phone. If your Android phone doesn't have gaming mode, download a Gaming Booster app from the Play Store.
There are a lot of good gaming booster apps available that enhance your device's gaming performance and improves your gaming experience.
This is a recommended game booster app. See also the section "What is the best game booster for Android" below.
Rooting
Rooting gives you root access on your Android. Meaning you can modify your existing software or install any software you want.
Rooting also enables you to tweak your Android's CPU and GPU. So you can enhance the battery and gaming performance.
Rooting is a risky and complicated process. So only do it if you know what you are doing, or seek professional help.
How can I increase my Android FPS?
Besides the things we mentioned earlier, here are a few more things you can do to increase your Android FPS:
Phone Cooler
The performance of your processor decreases when heating up. This is called Thermal Throttling.
Thermal throttling causes your Android devices to limit its performance, so the FPS automatically drops while gaming.
You can use a phone cooler to prevent this from happening with maximum FPS..
Factory reset
A factory reset deletes all the data from your device and brings it back to its initial state. Before doing a factory reset, make sure you backup all your important data and accounts.
Factory reset is also a time consuming process. So only do it if you feel your Android is at its limit and performs really badly.
Does RAM increase FPS?
RAM helps maintain higher FPS, but it doesn't automatically increase your FPS.
FPS, or frames per second, is a measurement of how many full-screen images are shown in a second.
RAM is a temporary memory that lets you access and edit data simultaneously from anywhere on your device.
Your game data is stored in your device RAM. The processor uses this data and performs necessary tasks to run your game.
Higher RAM takes less time to load data and also stores more data. So having higher RAM will typically result in faster and smoother gaming.
However, having higher RAM doesn't always result in a higher FPS or better gaming performance.
Since most of the games use only a certain amount of your entire RAM, having a lot more RAM then the game uses won't help.
RAM by itself cannot increase your FPS. Alongside higher RAM, you need a higher refresh rate display, a high performing processor and a fast internet connection. Combining all this you can get a higher FPS on your Android.
What is the best game booster for Android?
Game Boosters have drastically improved over the past couple of years.
Across all platforms, there are thousands of mobile game boosters. Android game boosters are the most popular. Both paid and free game boosters for Android are available in the Play Store.
Not every game booster app works on all devices. Built-in game boosters are the most suitable for a mobile. However, if your Android doesn't have one, you can download one from the Play Store or web.
These are 5 of the best Android game boosters:
| | | | | |
| --- | --- | --- | --- | --- |
| Name | Feature | Downloads | Price | Remarks |
| 1. Game Booster: Game Launcher | Optimize all apps on the phone | 10M+ | Free/In-app purchase starts from $2.27 | Advanced Linux CPU management |
| 2. All-In-One Toolbox | Boost Game plugin for optimum speed | 10M+ | Free/In-app purchase starts from $0.87 | Enhanced speed, lag free gaming |
| 3. Smart Phone Cleaner | Frees up RAM to improve performance | 1M+ | Free/In-app purchase starts from $0.93 | Single click game booster |
| 4. Game Booster 4X Faster | One-touch optimization for gaming | 10M+ | Free/In-app purchase starts from $1.13 | Extreme FPS Unlock |
| 5. Game Booster & GFX Tool | Cleans memory to improve game performance | 1L+ | Free/$0.99 | GPU GFX tool for Battleground multiplayer games |
Among them, Game Booster: Game Launcher is often considered the best game booster. Here is why:
Original game booster app from 2009 and it still receives regular updates.
The only game booster that features Advanced Linux CPU management.
It has over 10 million downloads, over 580 thousands reviews and a 4.5 star rating out of 5, which is the highest rating achieved by a game booster on Play Store to date (minimum 1 million downloads).
The most unique thing about Game Booster: Game Launcher is that it can boost any app on your Android (not just games) in just one tap.