Subway Surfers is an endless runner arcade game, co-developed by Kiloo and SYBO games. You can play Subway Surfers both online and offline.
You can't earn any money directly by playing Subway Surfers. But you can upload your gameplay videos of Subway Surfers on YouTube or other similar websites and earn money.
See also:
How Does The Top Run Work In Subway Surfers?
Does Subway Surfers Work Offline?
Can you make money with Subway Surfers?
Most people in our society think playing video games is a total waste of time and one can never earn money by playing games.
However, this is not true at all. A lot of players are earning a lot of money by playing video games like Subway Surfers and others.
It is true that only by playing the game without any purpose, you will not earn any money. Follow these points to earn money by playing Subway Surfers.
Live Streaming
The Subway Surfers game has a huge fan base. Not only do a lot of players play Subway Surfers every day but a lot of people also love to watch Subway Surfers videos.
If you are good at getting high scores in Subway Surfers, many people would love to watch you play too. You can earn money by live streaming on a Twitch or YouTube.
Content Creating
Funny and informative Subway Surfers videos are popular on the Internet. Create an account on TikTok or YouTube and start uploading your gameplay videos there.
You need to have a good amount of views on your videos to earn money from these platforms. So make sure your videos are unique and viewers find them entertaining.
This is a YouTube streamer/content creator who earns money by live streaming and uploading his gameplay videos on YouTube. You can also check his approximate monthly or annual income here.
Superchats/Donations
Superchat is a special feature used for sending pinned comments and messages to your favorite streamers.
Superchat allows the viewers to communicate with a streamer, appreciate his gameplay or send him/her requests.
As a streamer, when you complete a requested mission your viewers may send you more money.
Sometimes the amount of money you earn from donations alone exceeds the money earned from the viewership count.
Other ways to earn money with Subway Surfers
In addition to the above, there are also other ways for you to earn money by playing Subway Surfers.
Social gaming platforms like Roblox, Winzo and many others let you play various games. Here you can play Subway Surfers to compete with others and win real money and other prizes.
Can we sell Subway Surfer coins for some real money?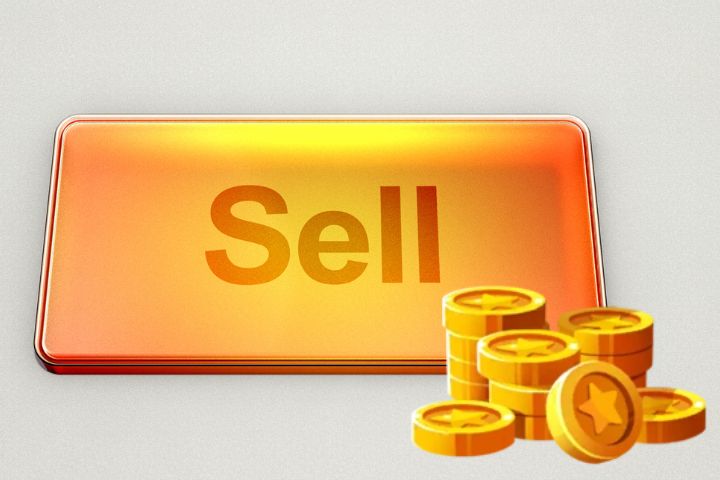 In Subway Surfers coins are the main currency. You can use coins in the shop to skip missions.
You can also buy Hoverboards, Mystery Boxes, Characters and Power-Ups with coins. Upgrading the Power-Ups also requires coins.
You can purchase coins in Subway Surfers, but you cannot sell Subway Surfers coins for real money.
However, you can sell your Subway Surfers account to someone in exchange for real money. The more coins you have in your Subway Surfers account, the more money you can get by selling the account.
Because you can buy rare Characters and Hoverboards with coins, Subway Surfers accounts with lots of coins have a huge demand online.
This is a marketplace daily used by countless people for selling and buying of Subway Surfers accounts.
Has anyone ever won the Mega Jackpot of 900000 coins in Subway Surfers?
The Jackpot is the rarest occurrence in Subway Surfers. You can get Jackpots only by opening Mystery Boxes.
Over the years, many players all over the world have won this Mega Jackpot of 900000 coins.
You can get up to 100000 coins from a Jackpot, but during the Mega Jackpot Event (held every Tuesday, Terrific Tuesday) you can win up to 900000 coins.
If you can, you should buy a lot of Mystery Boxes every Tuesday. If you are lucky, you can also get the Mega Jackpots.
A Mystery Box in Subway Surfers is a special item, which can be obtained during a run or can be bought from the Store.
Each Mystery Box costs 500 coins. There is no upper buying limit so as long as you have coins, you can buy as many Mystery Boxes as you want.
You have a 0.11% chance of getting a Jackpot from opening a Mystery Box and a 0.98% chance of getting one from opening a Super Mystery Box – a Mystery Box that can't be bought or collected, only obtainable during special events.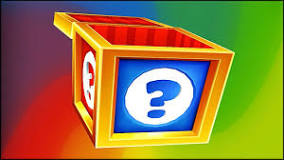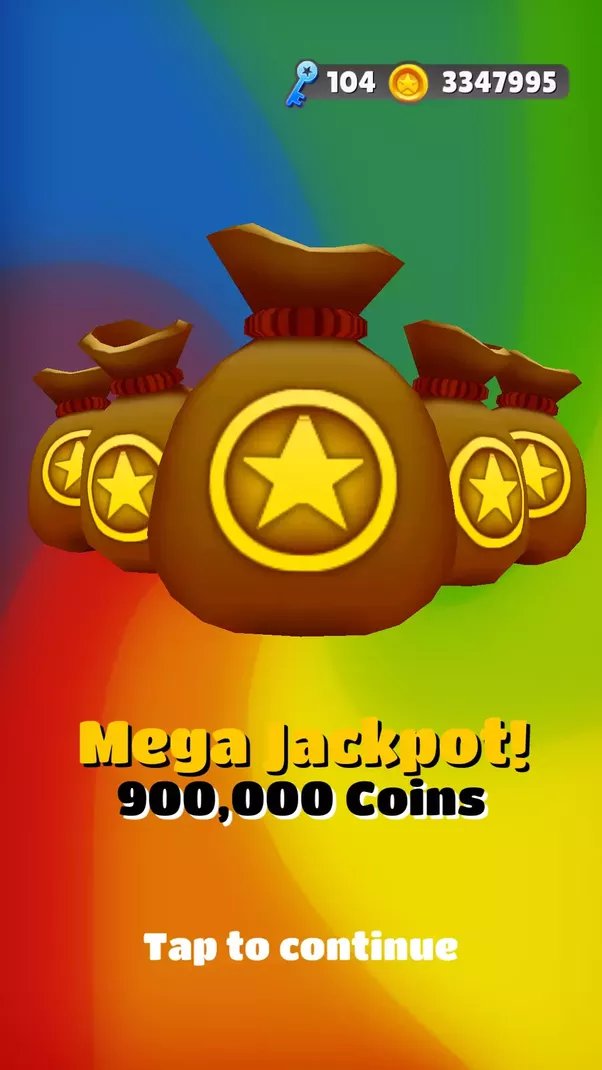 Is there any way to hack Subway Surfers for coins and keys?
Subway Surfers was first released in 2012. Across all platforms Subway Surfers has already crossed 3 billion downloads
Over the years lots of Subway Surfers hacks were created. Using these hacks you can get unlimited Subway Surfers Coins, Keys and other items.
A lot of these hacks require rooted devices, while others don't. Rooting your device is a very risky process. Rooting can harm your devices beyond recovery. In general, you should never root your device just to hack a game.
As for the other hacks that do not require a rooted device, they are generally modified versions of the app also known as MOD APK or simply mod.
With each update of the Subway Surfers, some developers create these mod apks of the version of the game and sell them for their personal gain.
An example is this mod for version 2.37.0 of Subway Surfers. The way it works if you first uninstall any existing Subway Surfers app in your device, then go to this link and follow the steps below:
NOTE: in general, we don't recommend using these hacks because the sites you download these hacks from may malwares and viruses. If you do, make sure you first visit this Google site and enter the URL of the website containing hacks to check if it is safe to use.
Click on 'Download APK' and you will be redirected to a new page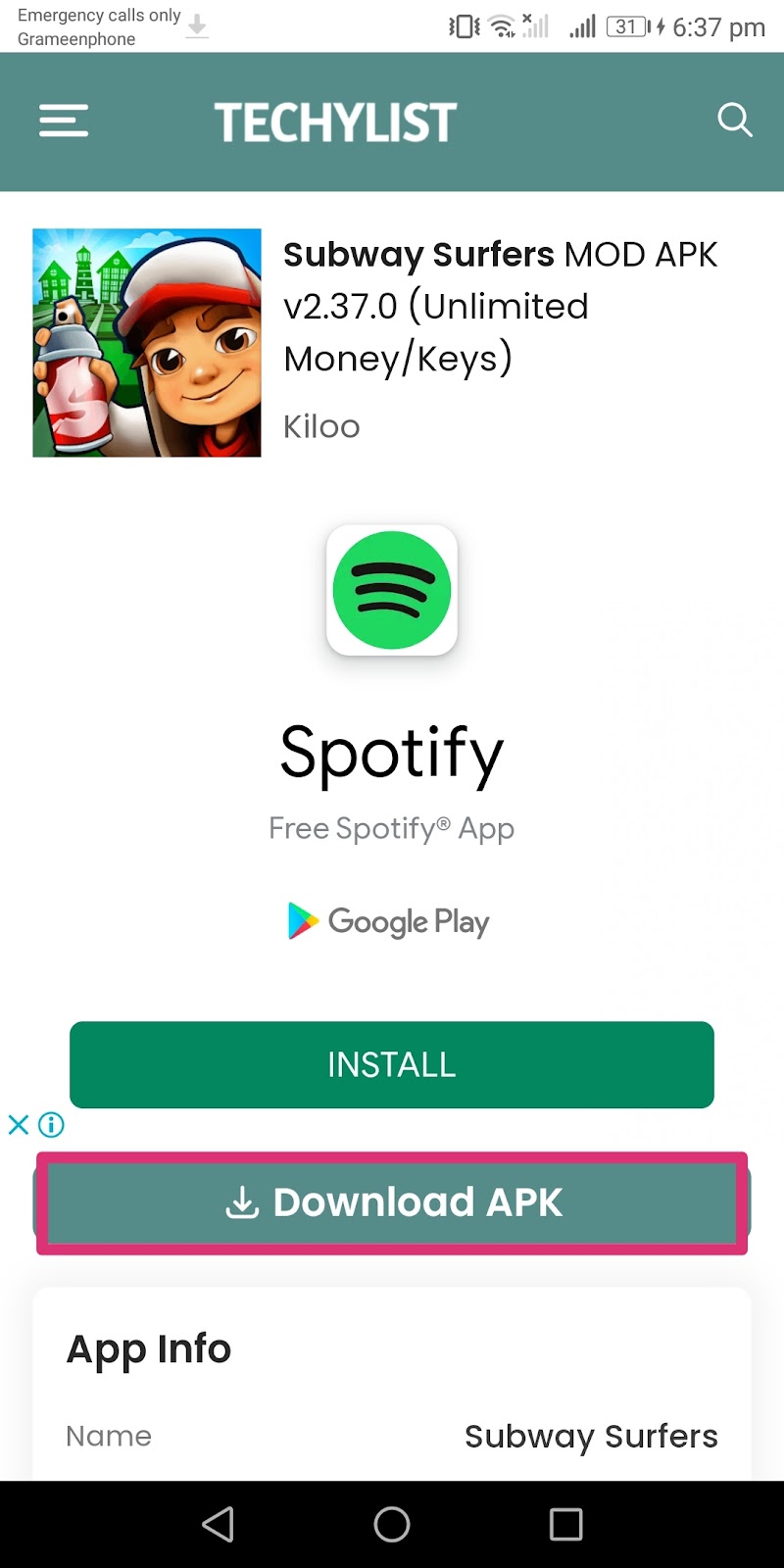 Select 'MOD' to download the app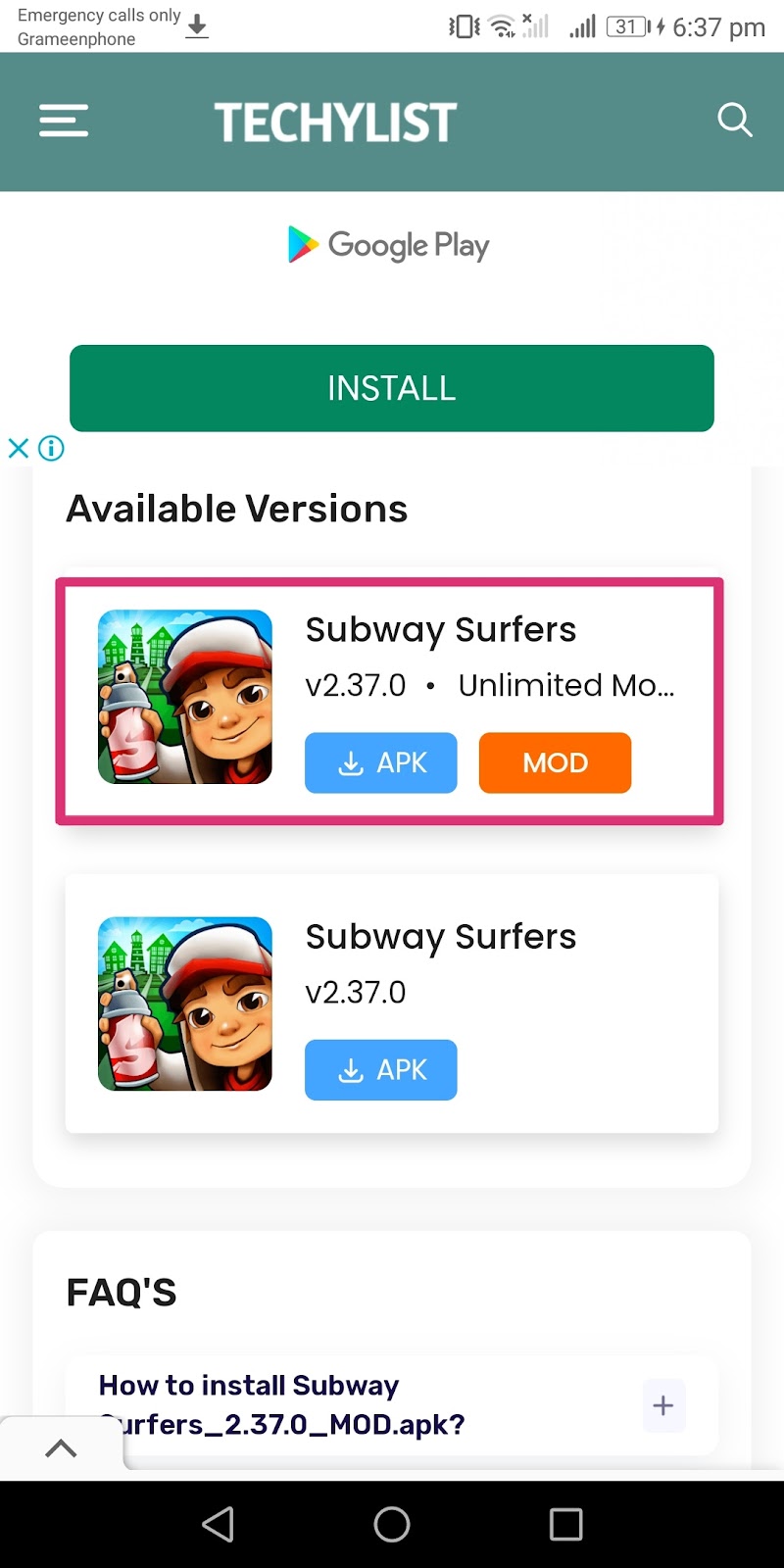 Tap the three dots at the top right > 'Downloads'.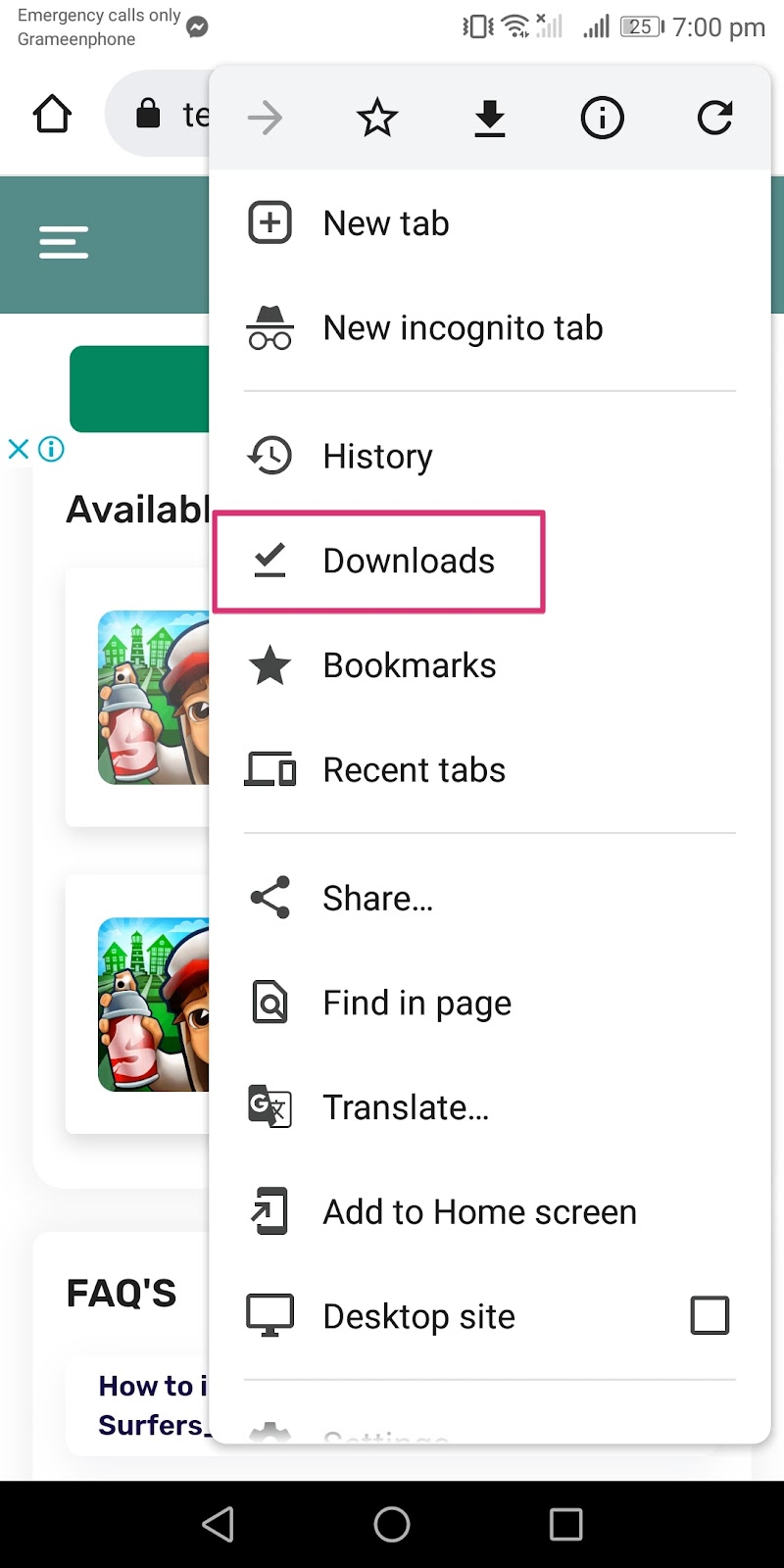 Once the download completes, launch the APK.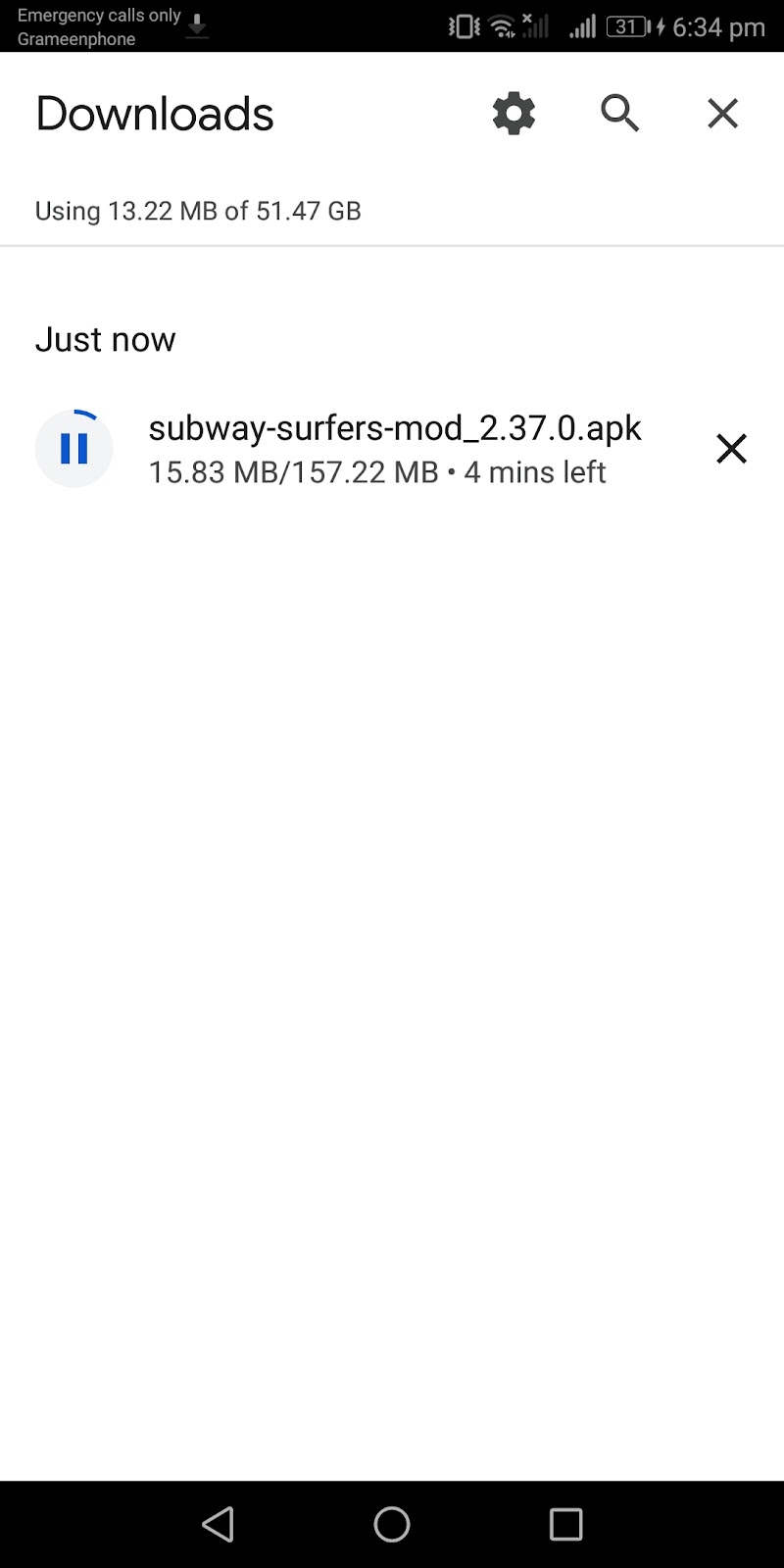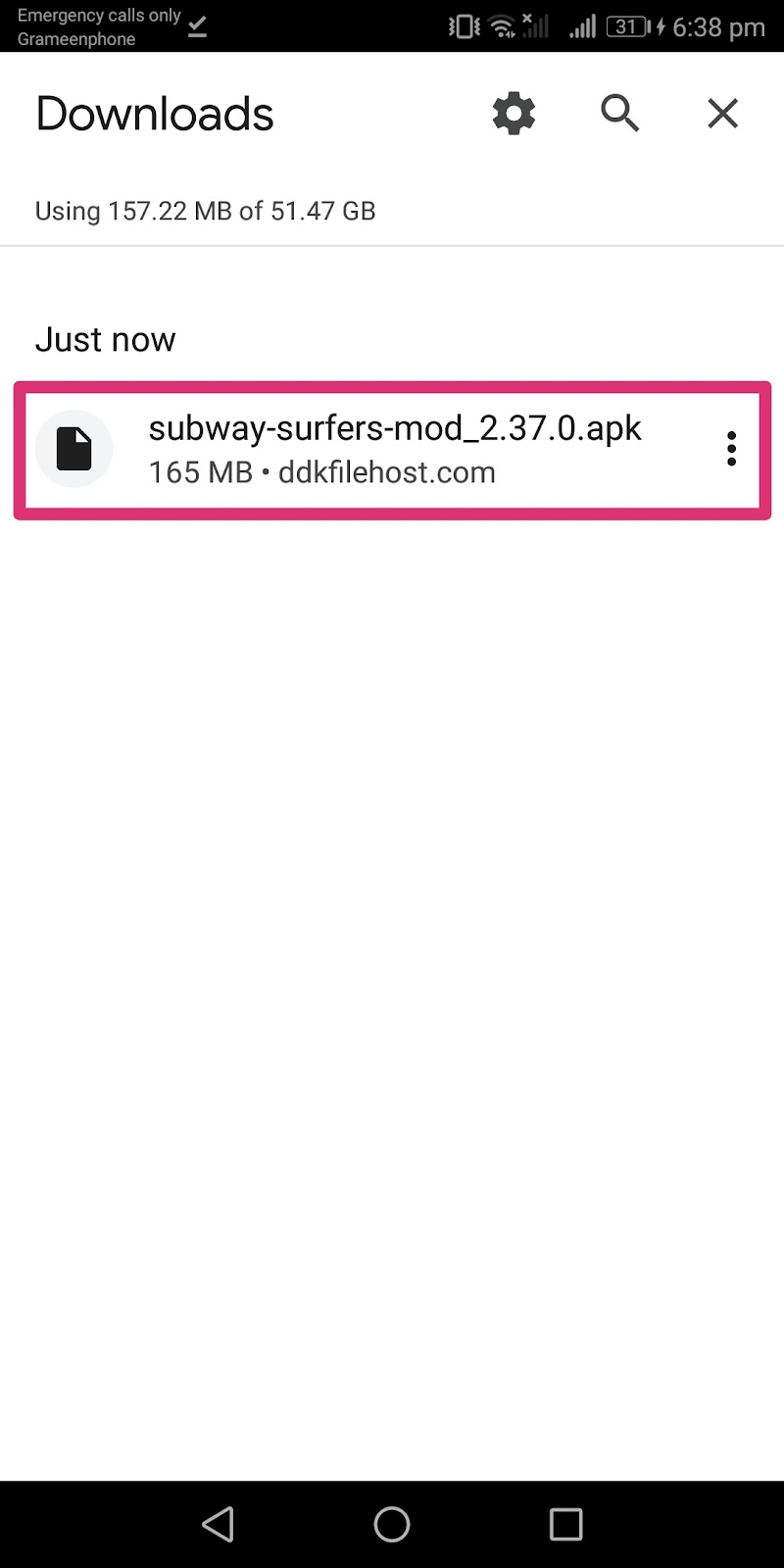 In Chrome, choose 'Settings' > "Allow app installs".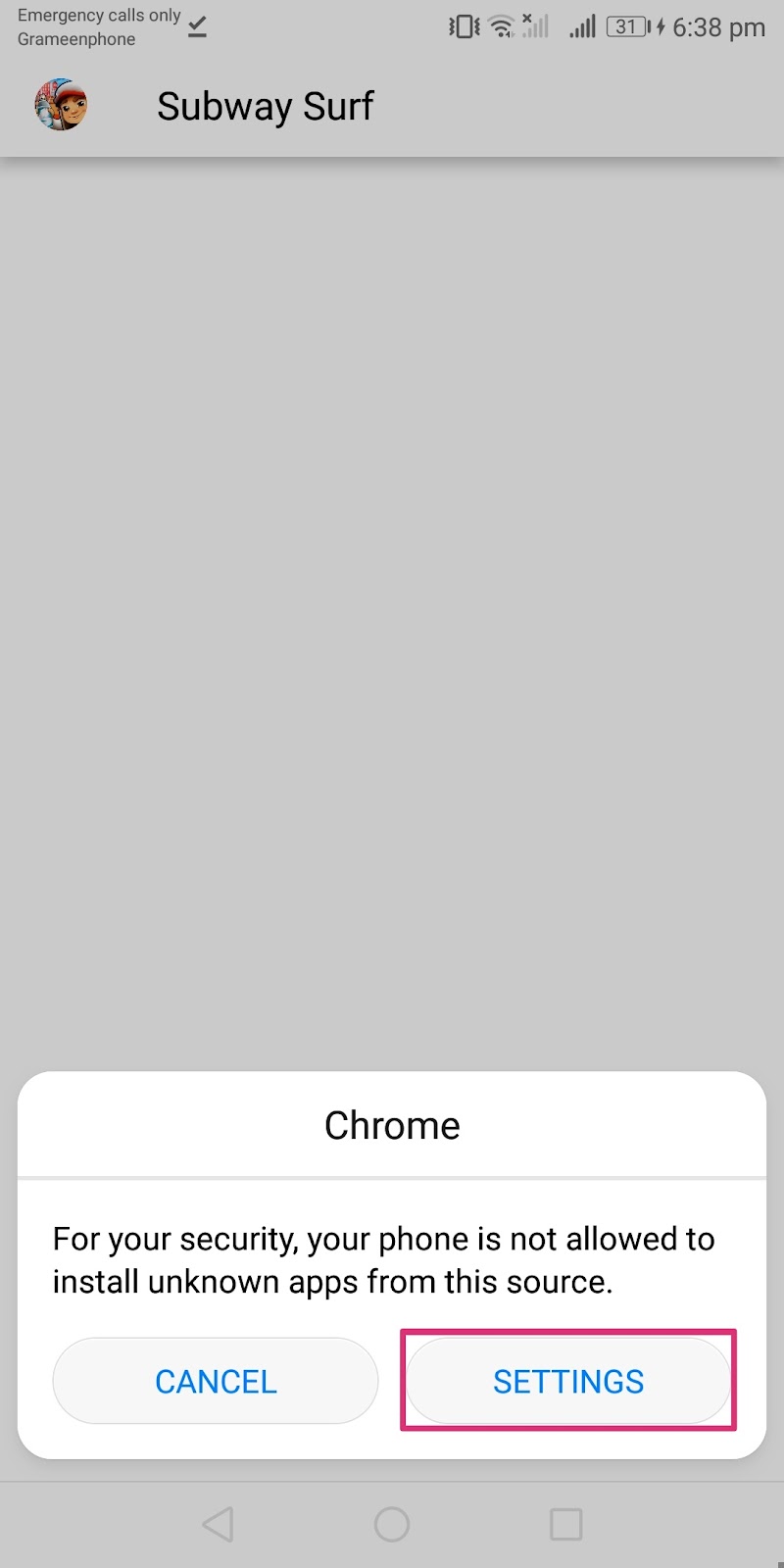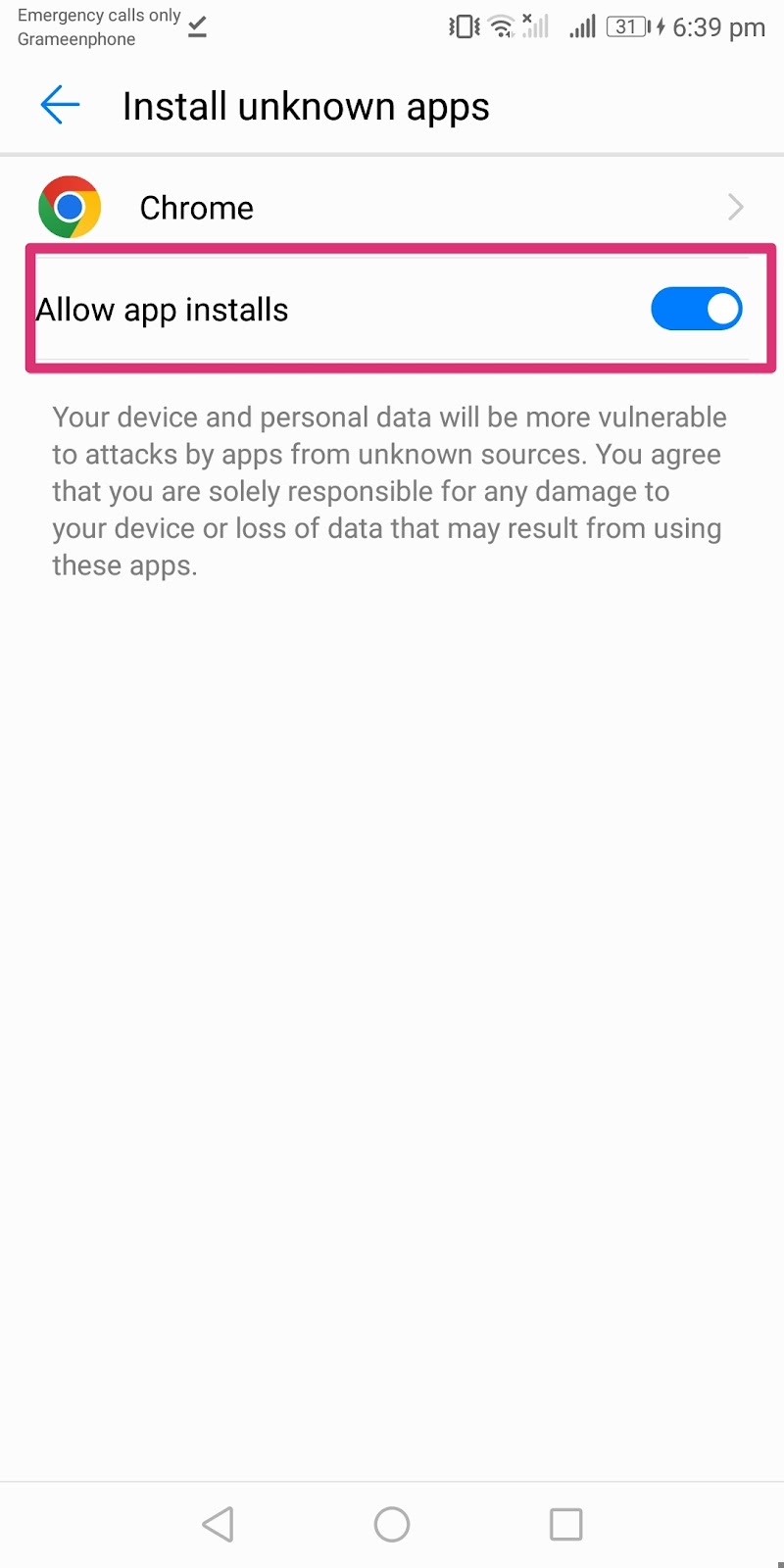 On the new interface click 'Install' > 'Open'.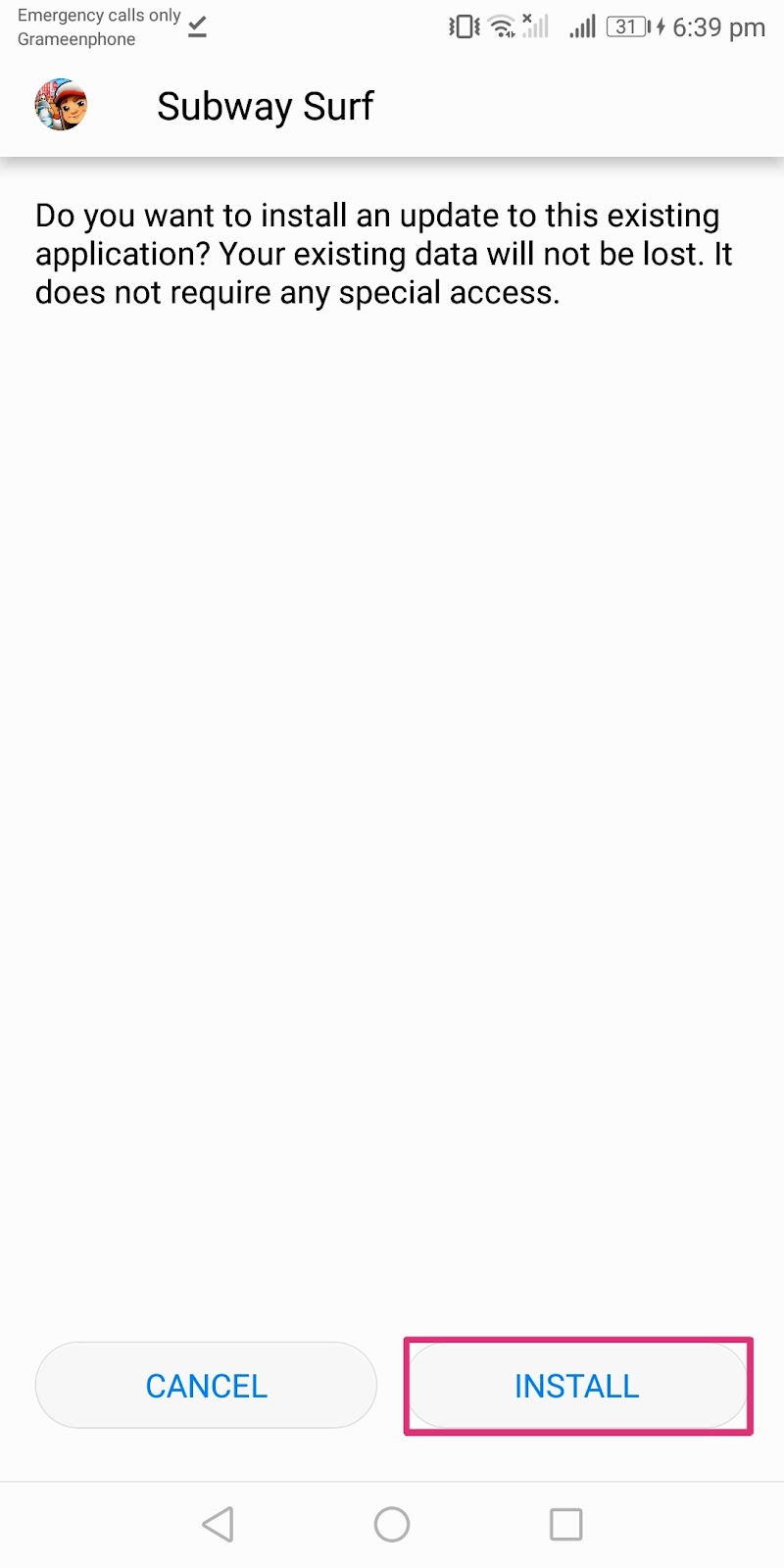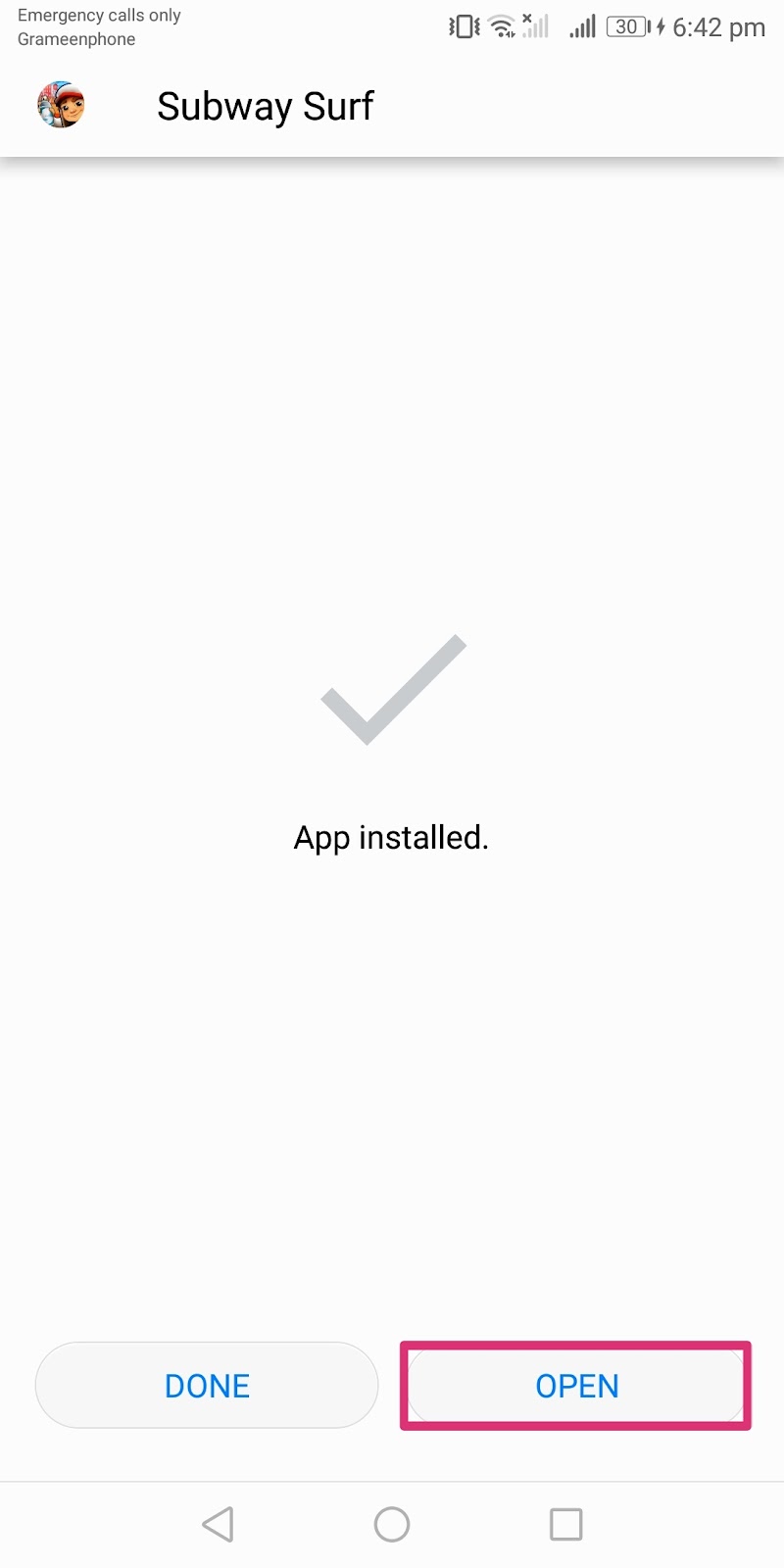 Give the app the necessary permissions and start playing the games.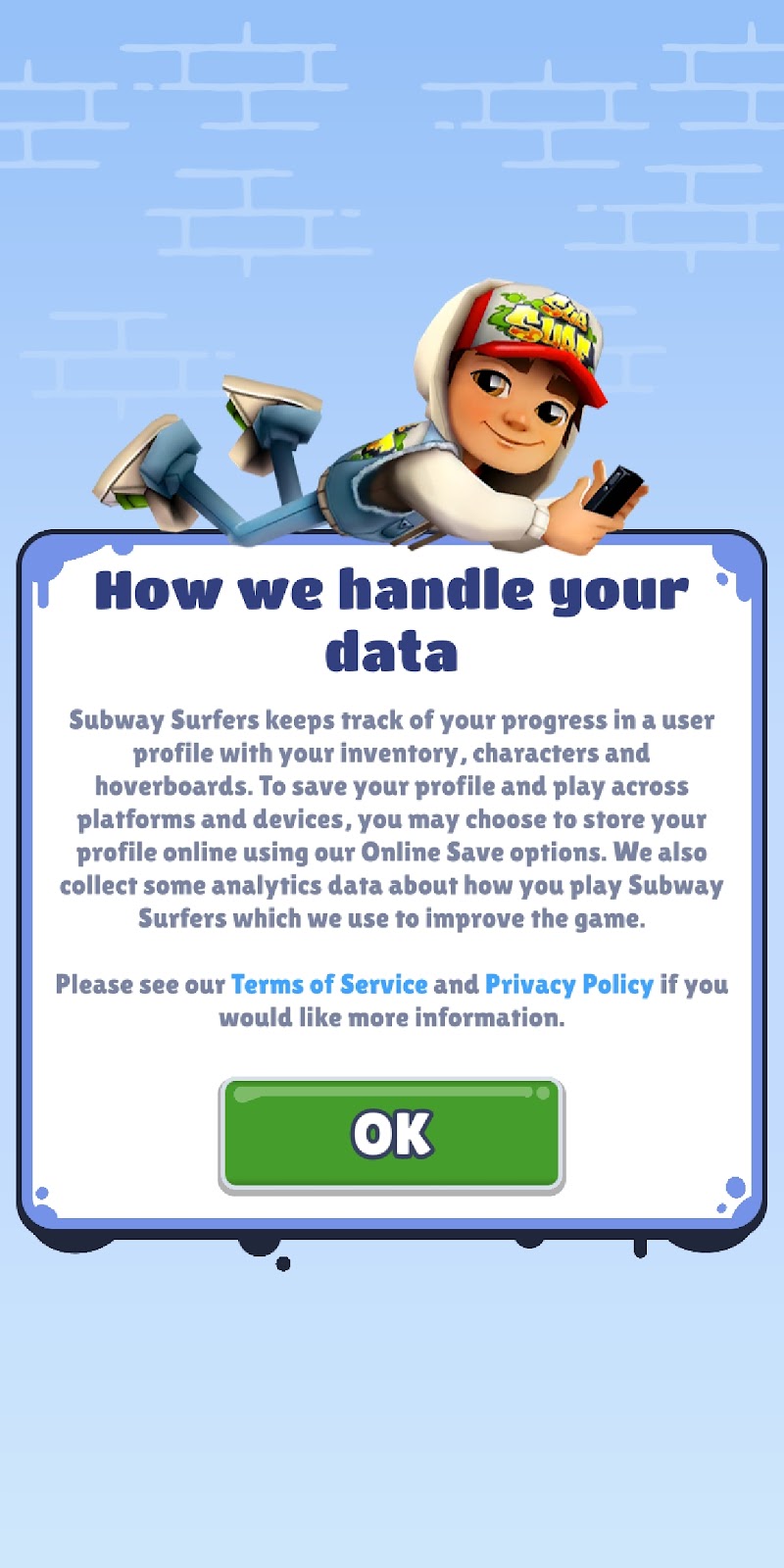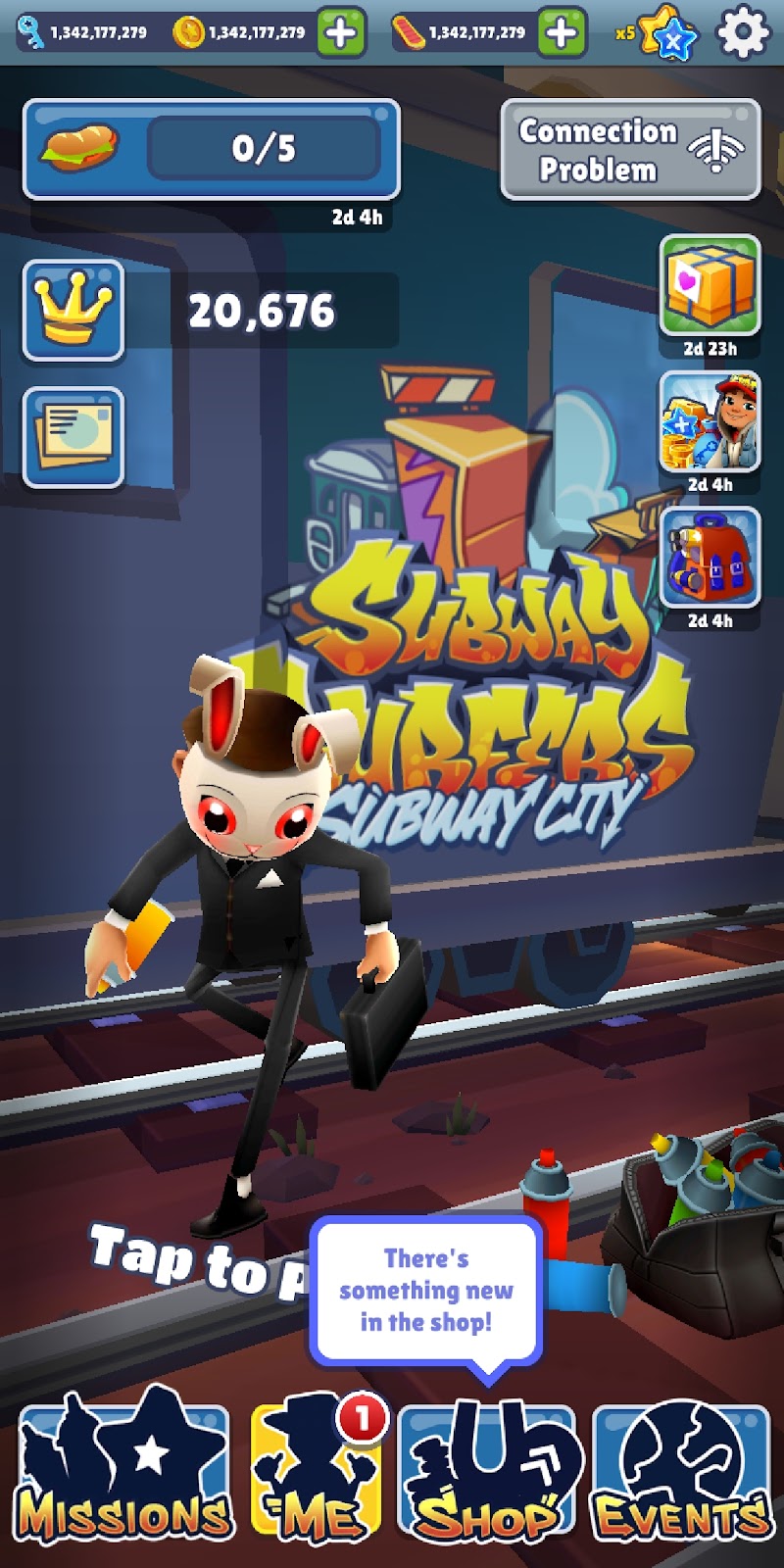 Hacking a game also gives you an unfair advantage against other players. Hacking Subway Surfers may not be illegal but it is ethically wrong.
How to earn free Subway Surfers coins?
Coins in Subway Surfers are the main currency. You need coins to buy Characters, Hoverboards and a lot of other items.
You can collect coins from your runs in Subway Surfers, which is quite time consuming. You can also buy coins from the Subway Surfers In-game store. However, buying a lot of coins is costly. Not every player can afford to waste their money on coins.
Subway Surfers added a few features which give the players extra coins for free. Here are a few ways for you to earn more free coins in Subway Surfers:
Every day you get coins as a daily bonus just by logging in the game once.
Connect your Facebook account and get 5000 coins.
Share the game with your Facebook and Game Center friends. If they use your referral to download the game and play (up to 25 runs), you will get free coins.
Complete daily challenges to earn more coins.
Participate in events like Weekly Hunt or Season Hunt and many others to earn more coins.
Watch ads to earn lots of free coins.
You can also use 500 coins to buy Mystery Box – up to 100000 coins and 900000 coins reward during the Terrific Tuesday event – or collect Super Mystery Box – up to 300000 coins and 1500000 coins reward during the Terrific Tuesday event – from events and get a chance to earn more free coins.
See also: How Does Subway Surfers Multiplier Work?
How does Subway Surfers make money?
Subway Surfers is a free to download endless runner game available across all platforms. So you may wonder how Subway Surfers earns money if it lets you download for free.
However, Subway Surfers makes a lot of money.
Downloads
Subway Surfers generates millions of dollars in annual revenue just from downloads. In 2018, Subway Surfers became the first game in the history of Google Play Store to reach 1 billion downloads.
Across all the platforms Subway Surfers has already reached over 3 billion downloads by the Q1 of 2022.
Subway Surfers doesn't take money directly from you for the download. Instead, Subway Surfers earns incentive from Play Store, App Store and other similar platforms for every download.
In-App Purchase / Micro transactions
Subway Surfers also earns money from micro transactions (mtx). Micro transactions is a business model where gamers purchase virtual gaming items for a small amount of money.
Approximately 2.3 million active players play Subway Surfers every day and many of them use the In-Game Store to purchase various items.
According to Sensor Tower, Subway Surfers had already surpassed $80 million revenue in worldwide player spending only on iOS by 2018.
Promotions and Advertisements
The Subway Surfers game promotes other games or apps by running their ads inside their app. Every time you click on these ads, the Subway Surfers game gets additional money from it.
Subway Surfers also make money from their updates and in several other ways. Even though Subway Surfers doesn't reveal their income, according to sources Subway Surfers is amongst the top money makers in the Mobile Game industry.